How do I know which Deco my client is connected to?
Here are two methods for your reference:
Method 1:
Step 1: Launch the Deco APP and tap Overview>>Network Devices>>the target client (you want to learn about) to open its details page.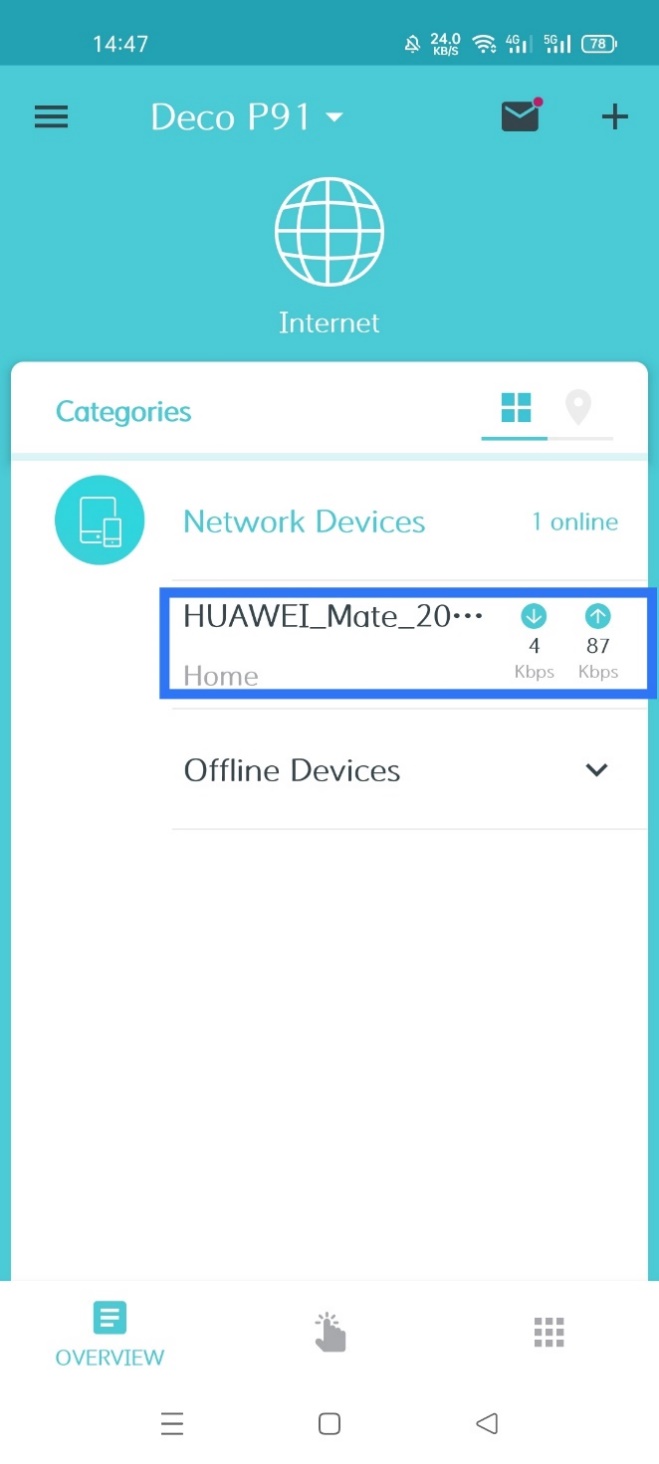 Step 2: Then please click on the Settings button on the upper right to see the network information you can know and want to know.
You can see the IP Address, MAC Address, Connection type (which band the client connected) and Link Deco.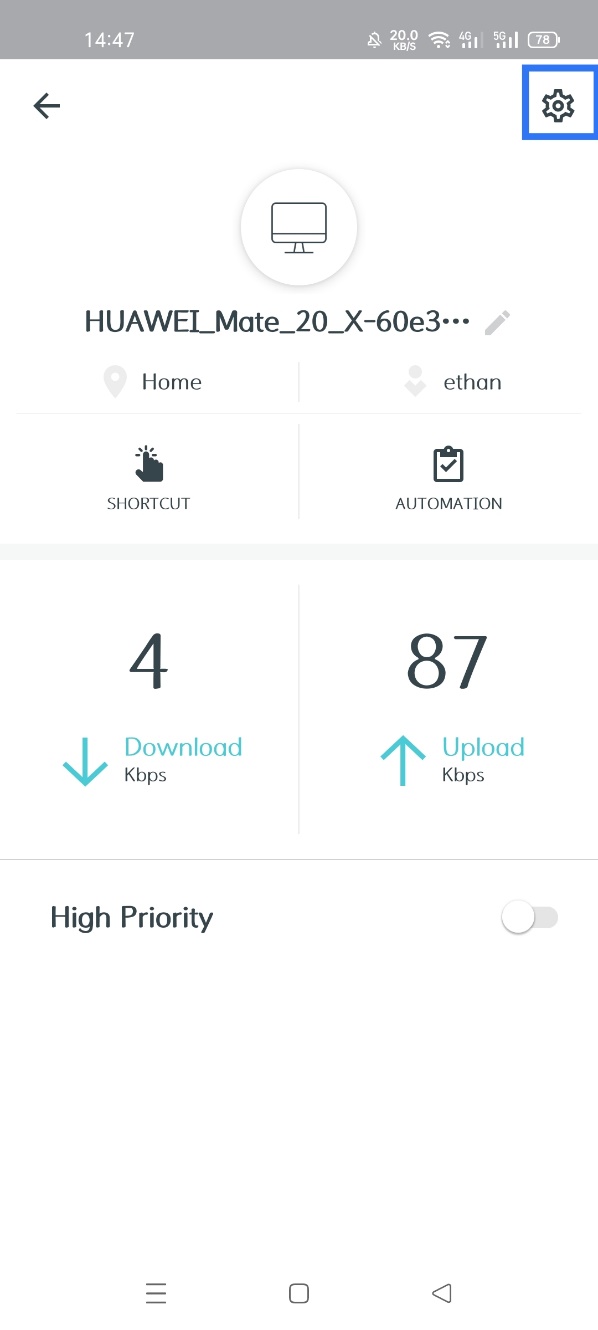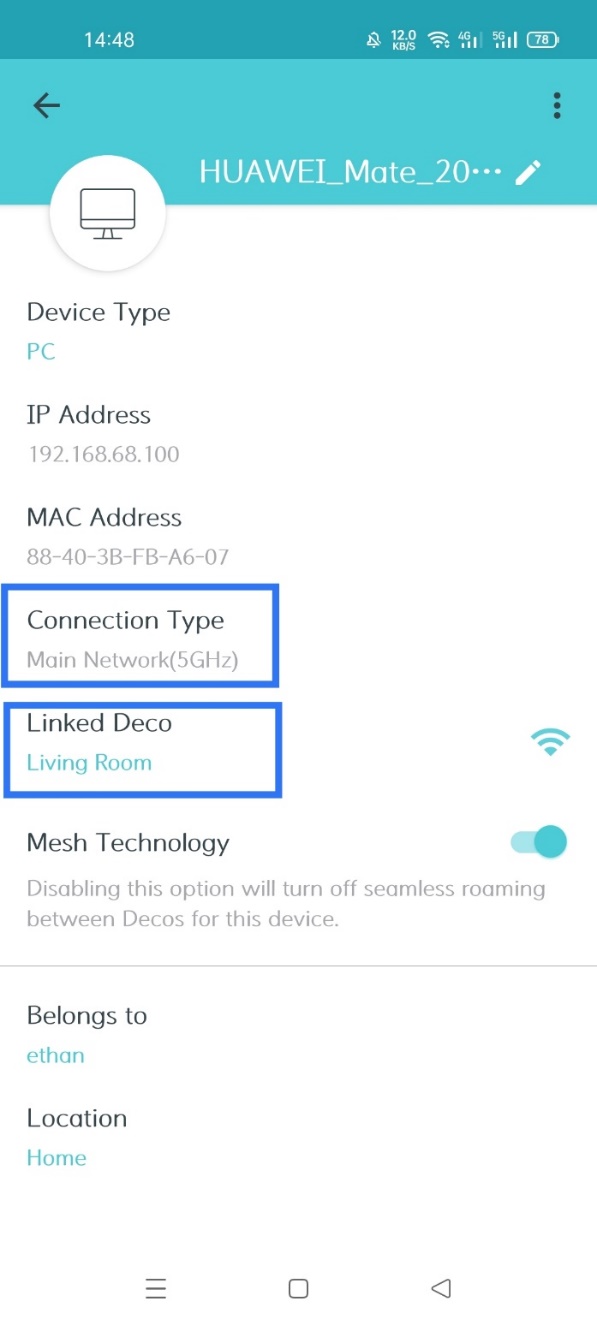 Method 2:
Step 1: Launch the Deco APP and tap Overview>>Global Symbol>>click on one of the Deco you have.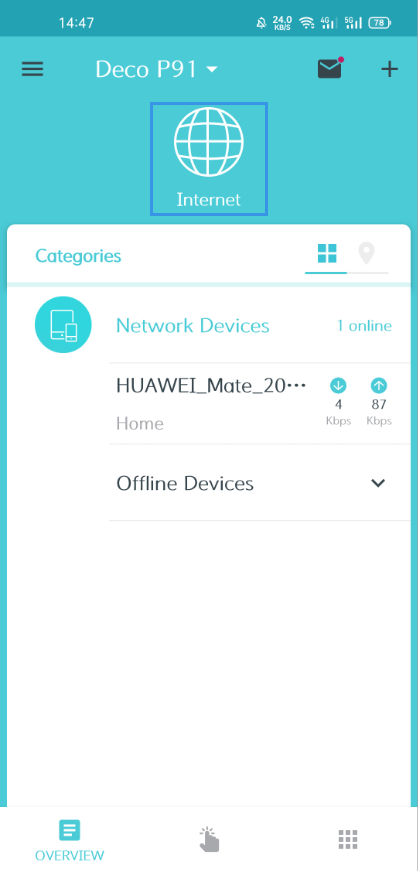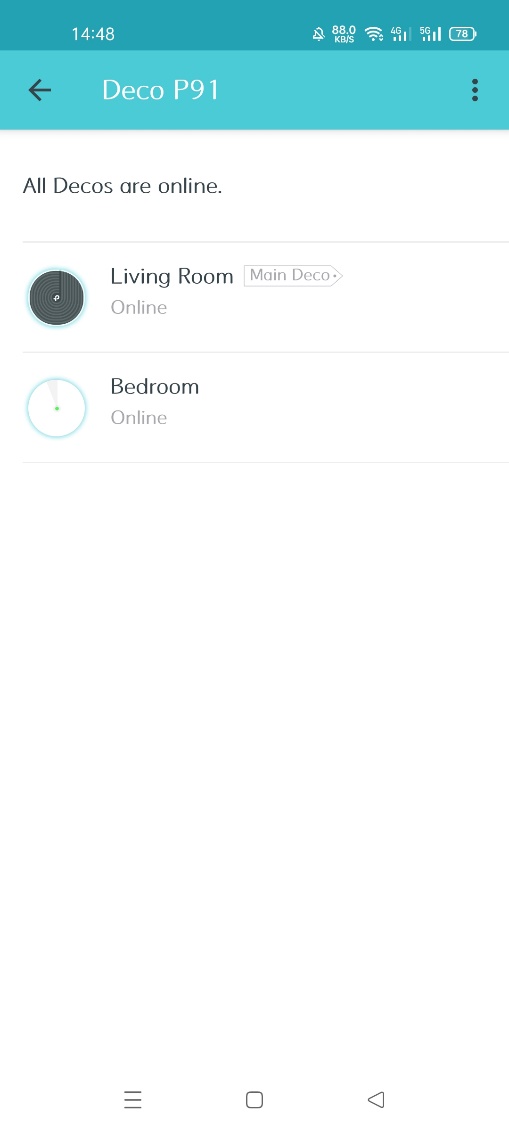 Step 2: Then you will see this Deco's network information, such as IP Address, MAC Address, Main Deco or Satellite Deco, Deco's Name and the Connected Clients, etc.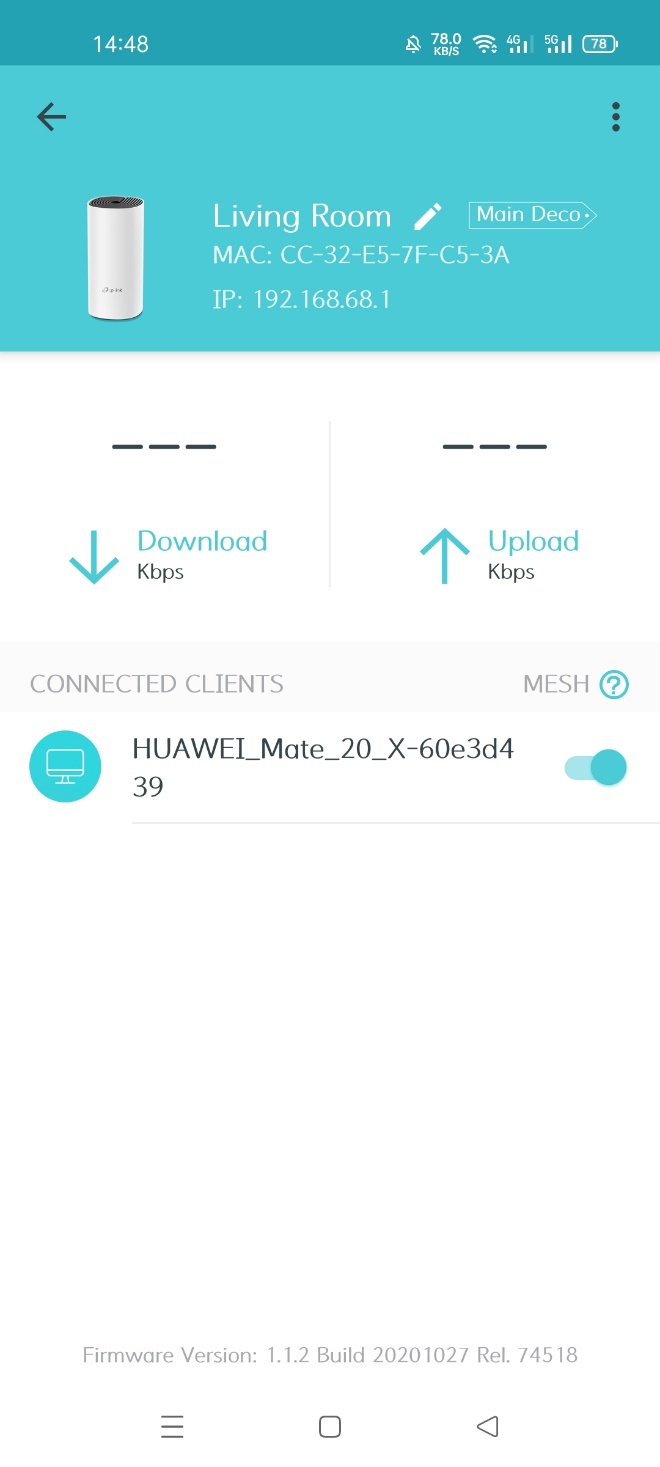 To get to know more details of each function and configuration please go to Download Center to download the manual of your product.
Finden Sie diese FAQ hilfreich?
Mit Ihrer Rückmeldung tragen Sie dazu bei, dass wir unsere Webpräsenz verbessern.
Newsletter abonnieren Für TP-Link ist Datenschutz sehr wichtig. Weitere Informationen zu unseren Datenschutzbedingungen finden Sie in der Datenschutzerklärung von TP-Link.
From United States?
Check products and services for your region.