Does Deco support Ethernet Backhaul?
Note:
Please note that the main Deco unit will act as an NAT router, which will create its own network separated from the existing network.
Yes, Deco supports Ethernet Backhaul.
Thanks to this feature, every two Deco units can be wired together with an Ethernet cable. And Deco prefers to transmit data between the two units via Ethernet connection, which is more stable and faster than Wi-Fi.
Step 1 Please set up all Deco units on the same network through the Deco app before wire them together. Keep them in the same room during setup.
Step 2 Connect Deco units via ethernet cables.
Here are two typical connection structures for Ethernet Backhaul: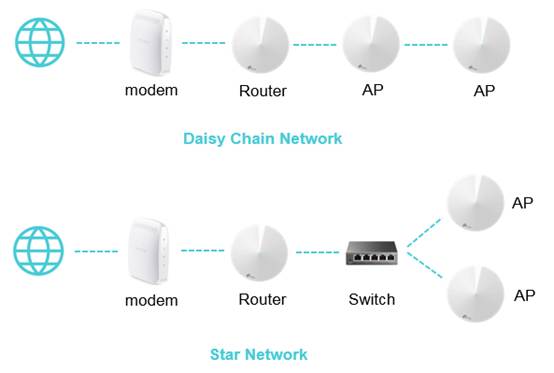 Is this faq useful?
Your feedback helps improve this site.