How to configure Access Point Mode on TL-MR3020 (new logo)?
Create a wireless network from an Ethernet connection. This mode is suitable for dorm rooms or homes where there's already a wired router but you need a wireless connection.
Here takes TL-MR3020 for demonstration.
1. Switch the operation mode to AP and connect the hardware according to Step A to D.

2. Log in the router. For instruction, please refer to How to log into the web management page of TL-MR3020 (new logo)?
3. Select your Time Zone and click Next.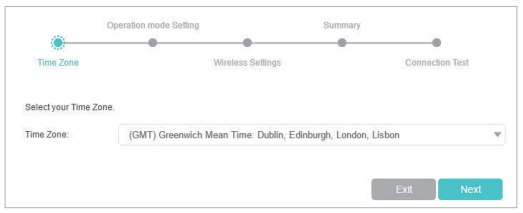 4. Select Access Point Mode and click Next.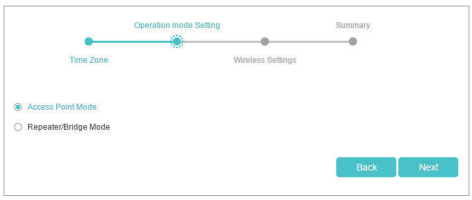 5. Either customize your Network Name (SSID) and Password or keep the default ones, and then click Next.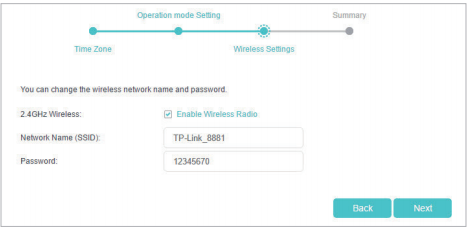 6. Click Save to complete the configuration.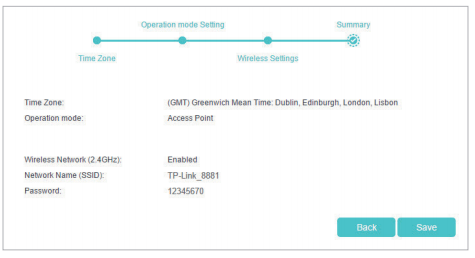 Get to know more details of each function and configuration please go to Download Center to download the manual of your product.
Finden Sie diese FAQ hilfreich?
Mit Ihrer Rückmeldung tragen Sie dazu bei, dass wir unsere Webpräsenz verbessern.
Newsletter abonnieren Für TP-Link ist Datenschutz sehr wichtig. Weitere Informationen zu unseren Datenschutzbedingungen finden Sie in der Datenschutzerklärung von TP-Link.
From United States (English)?
Check products and services for your region.