How to identify what category your product is in?
Here are three ways for your reference and we will take a Wi-Fi router as an example:
Products Category

Products in Category

Warranty Period

Home and Smart Home Class

Whole Home Wi-Fi/Mesh Wi-Fi /Deco

Wi-Fi Router

Adapters/USB Adapters

Access Points

Range Extenders

Powerline Adapters

Smart Plugs

Smart Lighting

Smart Switches

Cameras and Doorbells

2 years

Home and Smart Home Class With Energy Star Certified

LB210, KL130 V1, LB230

3 years

Home Class Accessories

USB Hubs/Port Hubs

USB Converters/USB to Gigabit Ethernet Network Adapter

2 years

Charging/Power Bank

1 year

Business Class

Omada SDN/Business Wireless/Omada EAP/Business Wireless Access Points (Omada)/ Access Points

Omada SDN/Omada Gigabit VPN Router/ Routers

Omada SDN/Business Switches

Limited Life Time

Business Class Accessories

Splitters and Injectors

Media Converters

Transceivers

SFP+ Cables

Rackmount Chassis

2 years

Outdoor Business Class

Outdoor APs, Business Wireless/Pharos WISP Long Range Wireless/Outdoor CPE

2 years

Discontinued Business Class

Check TP-Link Website

5 years

*Using TP-Link Home Class routers as an example
Method 1:
Take a look at the front of the product box and you can see the product category (Wi-Fi router) and the model number (Archer C6).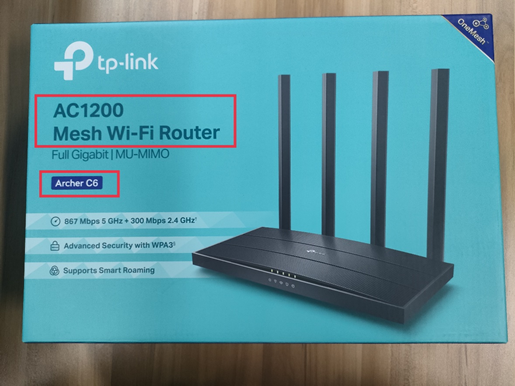 Method 2:
Turn over the device so you can see a label on the back or bottom of the unit. On the upper right of the label, you will find the model number (Archer C7) and product category (Wireless/Wi-Fi Router).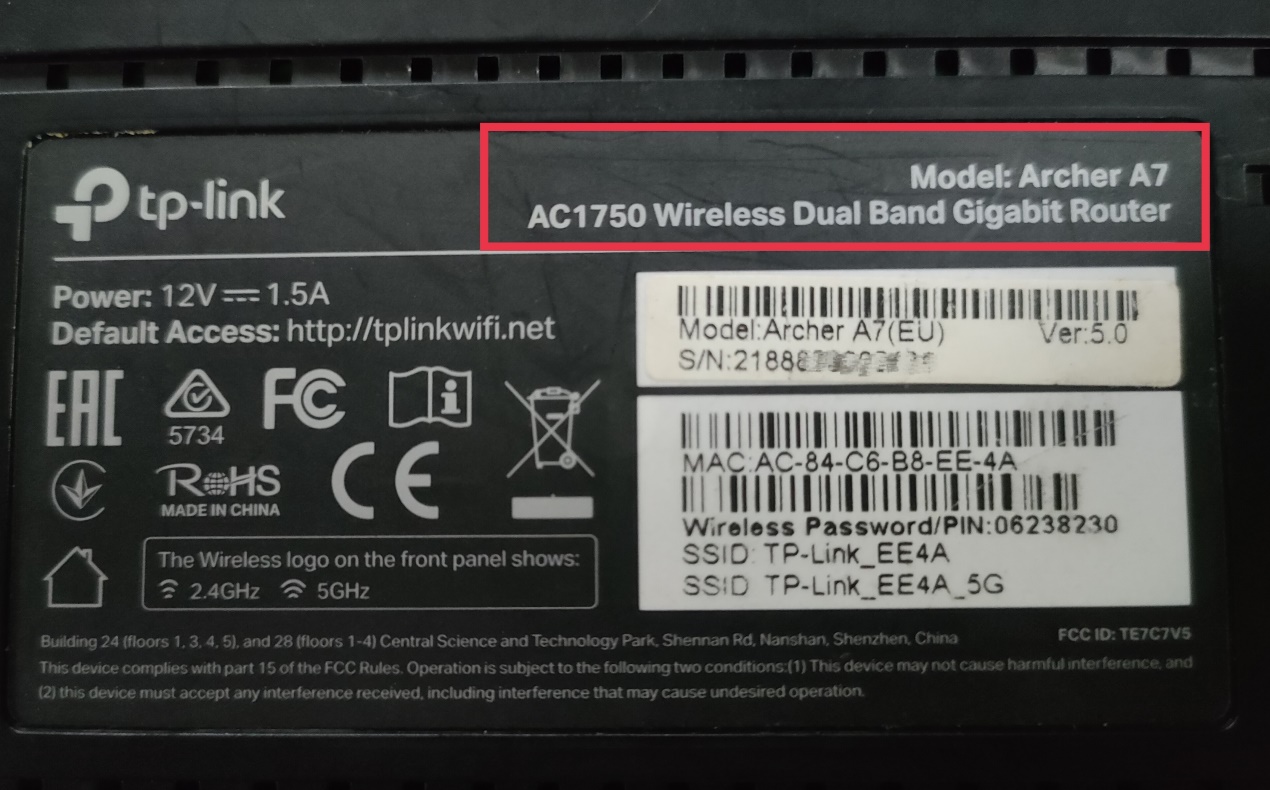 Method 3:
If you only know the model number of your product, you can refer to this instruction to find the product category.
Step 1:
Launch a web browser and go to www.tp-link.com.

Step 2:
Type in the model number of your device in the search box.


Step 3:
In the product list, you will see the product category.
If you need any further help, please feel free to contact TP-Link Technical Support.
Is this faq useful?
Your feedback helps improve this site.
SubscribeTP-Link takes your privacy seriously. For further details on TP-Link's privacy practices, see TP-Link's Privacy Policy.
Be The First To Get Exclusive Deals & News