How to Create an Account on the TP-Link Product Registration System
Step 1: Open a web browser (Chrome, Edge, Safari), and browse to 'https://myproducts.tp-link.com'.

Step 2: Click on 'SIGN UP'.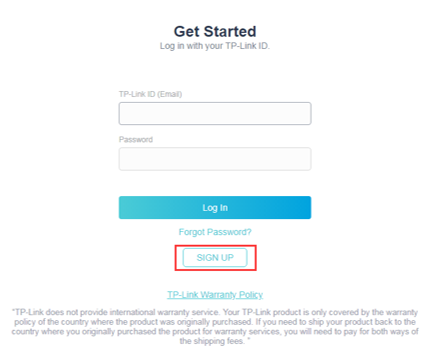 *Note: If you already have a TP-Link ID created then skip to "Step 6"
Step 3: Enter an email address and set a password that you want to use for your TP-Link ID, then click 'SIGN UP'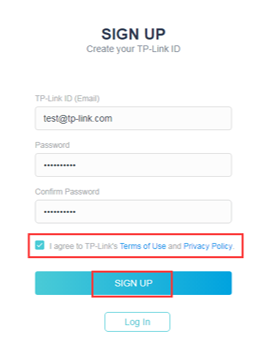 *Note: The 'SIGN UP' button is grayed out by default, it will only be clickable after you check the box to the TP-Link's Terms of Use and Privacy Policy.
Step 4: You will see a message that an activation email has been sent to your mailbox. Please access this email account and look for an email from TP-LINK Cloud.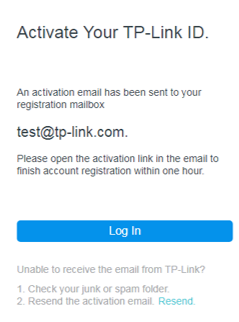 *Note: If you do not see this email, please verify if the email address is correct and click 'Resend'. Or, check your spam or junk folder.
Step 5: Open the email and then click on the button 'Click to Finish Registration' to complete your TP-Link ID registration.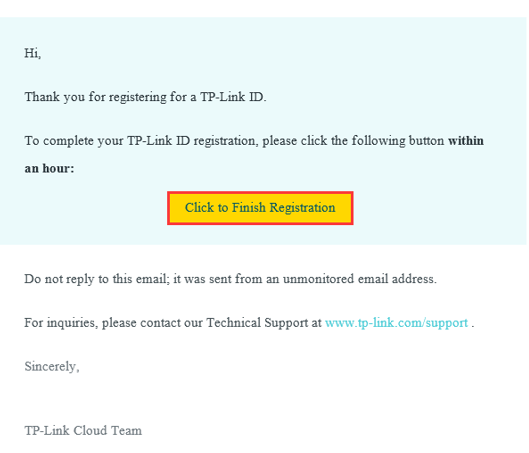 *Note: Link will remain valid for 1 hour.
Step 6: Log into your account to access your account.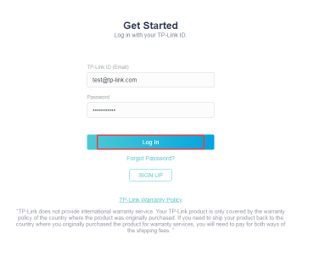 Is this faq useful?
Your feedback helps improve this site.