How to remove a device from the Blacklist?
The Device Blacklist allows you to block a device's access to your Deco network.
On the Devices page, simply tap and hold a device icon, then drag it to the left. This device will be added in the blacklist, which means it won't be able to connect to the Deco network any more.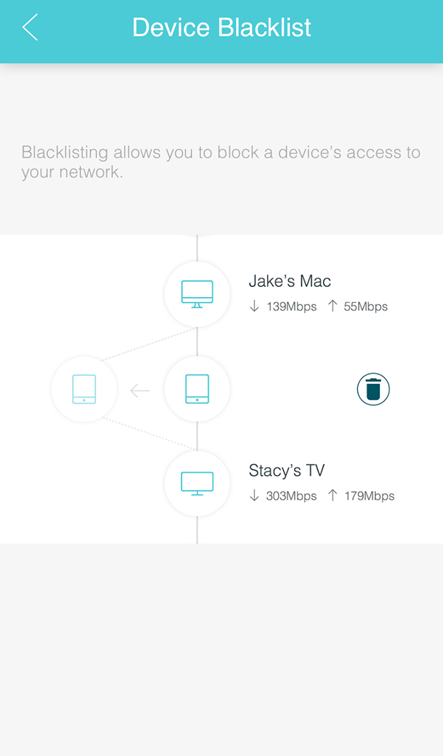 To remove the device from the Blacklist:
Tap the Devices icon on the dashboard.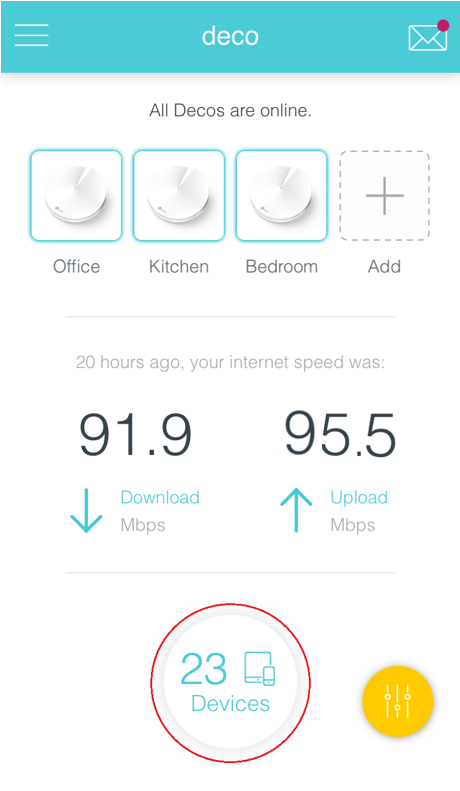 Tap the Dustbin icon at the upper right corner.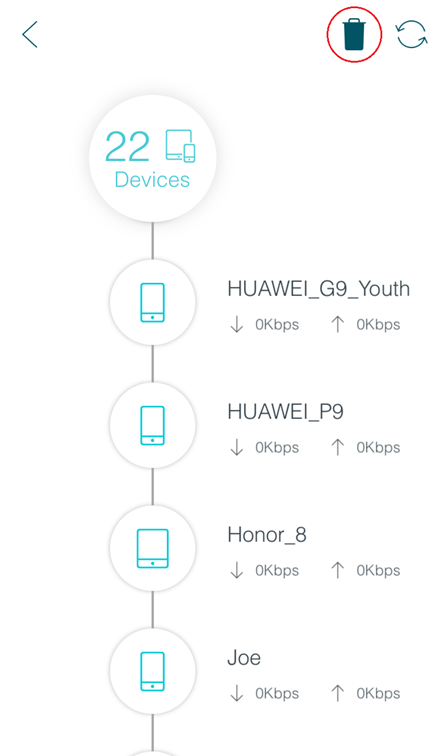 In the Device Blacklist, tap the icon of three small circles on the top right corner, then tap Remove. The device will be deleted from the Blacklist.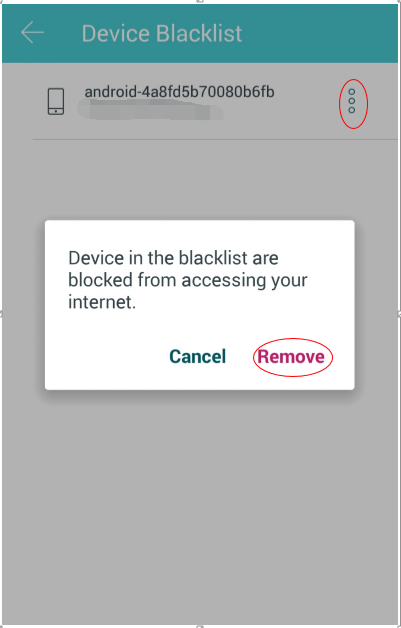 This Article Applies to:
Deco M6 , Deco M5 Plus , Deco M5
Is this faq useful?
Your feedback helps improve this site.
When You Set Up | Updated 09-06-2017 09:24:55 AM