How to configure Multi-SSID mode of the Wireless N Access Point (new logo)
In Multi-SSID mode, the access point creates multiple wireless networks to provide different security and VLAN groups. This mode is suitable when you want your devices connected to different wireless networks and become isolated by VLANs.

1. Log in the web-based management of the Access Point. For detailed instruction, please refer to How to log in the web-based management interface of Wireless N Access Point (new logo)?
Here takes TL-WA901ND as demonstration.
2. Go to Quick Setup and click Next to start.
3. If you want to change your login account, click YES. Then enter your old username and password, then a new username and password. If not, click Next to move on.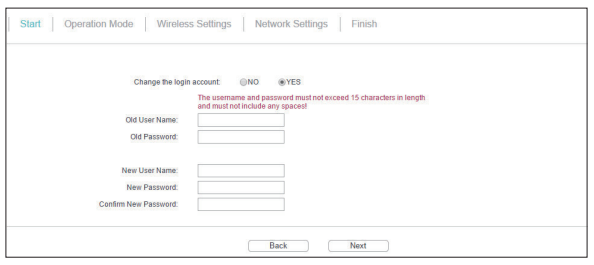 4. Select Multi-SSID as Operation Mode. Click Next.
5. Enable the VLAN function and check SSIDs you want to enable. Customize the SSIDs and the passwords according to your needs and click Next.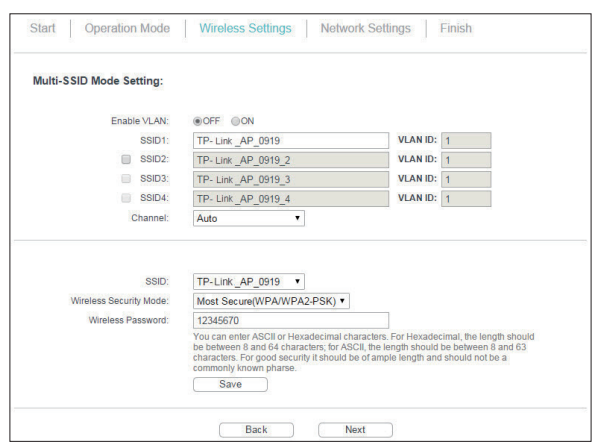 6. Select the LAN IP type of the access point or leave the default setting Smart IP for most cases, and then click Next.
7. Click Finish to complete the configuration.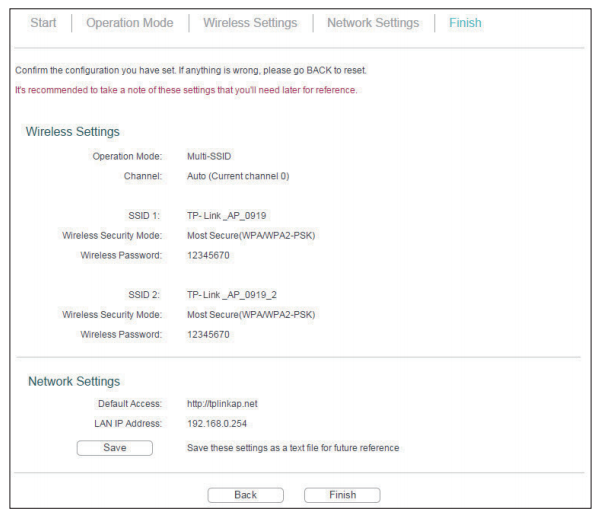 8. Connect your wireless devices to the different Wi-Fi networks to be isolated by VLANs.
Get to know more details of each function and configuration please go to Download Center to download the manual of your product.
Finden Sie diese FAQ hilfreich?
Mit Ihrer Rückmeldung tragen Sie dazu bei, dass wir unsere Webpräsenz verbessern.
Von United States?
Erhalten Sie Produkte, Events und Leistungen speziell für Ihre Region