How to set the voice mail if I use ADSL Mode on VOIP Modem Router
NOTICE: Take TD-VG3631 as an example and this article is used for when you set TD-VG3631 works on ADSL mode!
If you want to use the voice mail function on TD-VG3631, running CD is necessary. Before you run the CD, please make sure that a mobile HDD /USB flash disk has been plugged in one of the USB port on TD-VG3631 and it can be identified successfully.
Step 1
Please run CD first. After you have configured the information of ISP and the wireless settings, you will see the Configure USB Voice Mail page. Please check box of the Configure USB Voice Mail.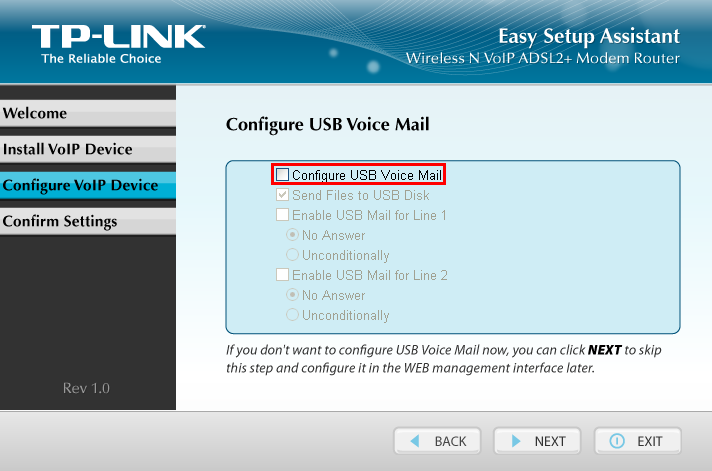 Step 2
After checking the Configure USB Voice Mail box, the gray parts will become selectable. Please check the 'Enable USB Mail for Line 1' and 'Enable USB Mail for Line 2', then the incoming calls will be transferred to voice mail when there is no answer from the phones.
Step 3
Please click Next to finish all the settings.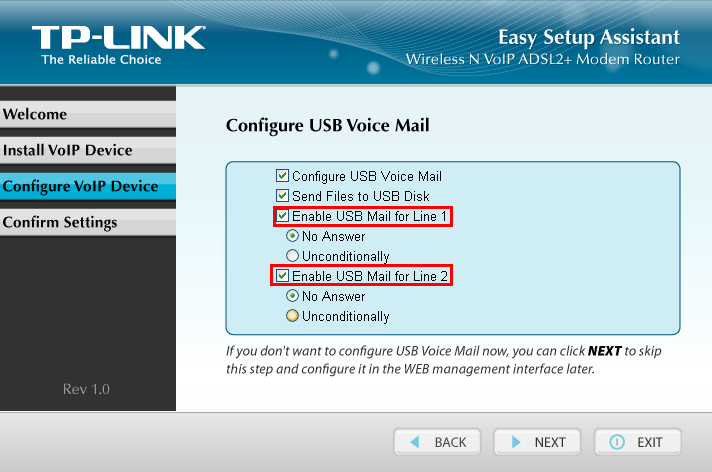 Step 4
After running the CD, a file named 'voicemail' will be generated in the mobile HDD/USB flash disk.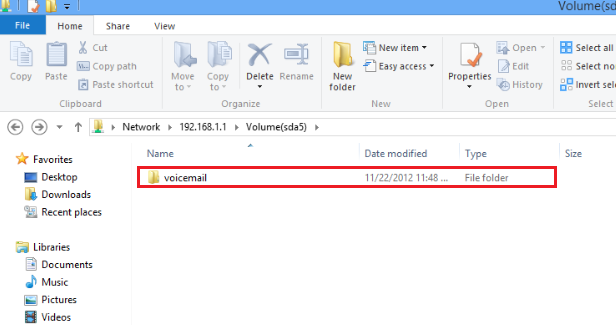 After all the above steps, you can listen to the voice mail message by dialing '*20' on the telephone. Also you can remote dial your PSTN number, when you hear the voice mail warning tone, enter PIN code to listen to voice mail.
You can configure the PIN code in the Voice->USB Voice Mail page. Also you can make some advanced settings in this page.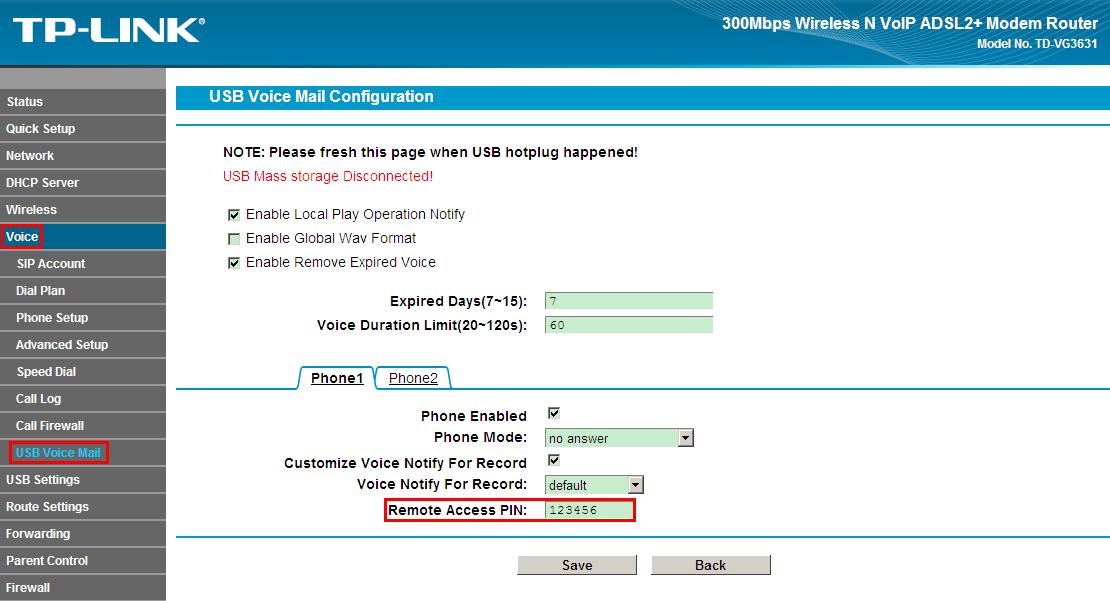 Get to know more details of each function and configuration please go to Download Center to download the manual of your product.
Is this faq useful?
Your feedback helps improve this site.