How to set up my modem router for Singtel Mio TV (TrendChip solution)
Before you begin, please note:
1.
As the configuration need DHCP Port Filter function
,
Below is a list which
support DHCP Port Filter. Please downgrade/upgrade the firmware to be
following versions. You may download them from download-center.html, then
refer the guide in the downloaded firmware to downgrade/upgrade
and reset.
2.
Below is sample for TD-W8951N,the PVC list for different firmware version
may change.
Internet Group: LAN port 1\2\3 + Wireless bind to PVC3 (0/100 PPPoA connection)
IPTV Group: LAN port 4 binds to PVC0 (1/100 Bridge connection)

*You can change the IPTV Port according to your requirement.
Step-by-Step Configuration:
Open your web browser and enter
192.168.1.1
in the address bar,

Enter the username and password of your modem. By default They should be
"admin"
and
"admin"
If you have changed them, please enter the new username and password.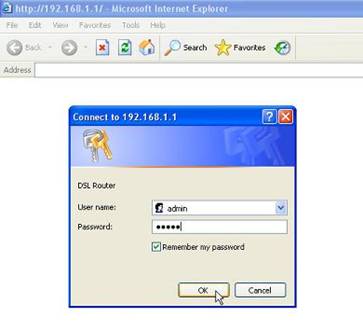 Please find PVC 0/100 and 1/100 in the status page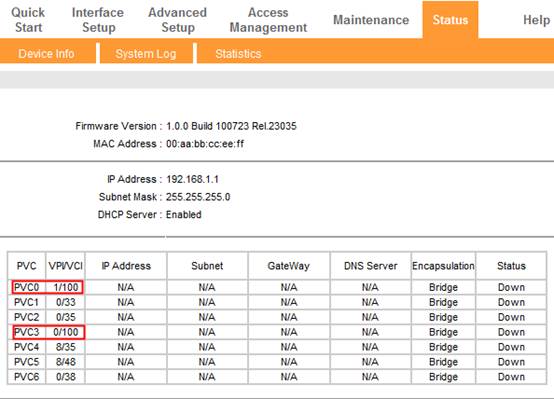 Note
: If there is no corresponding PVC, you can change the PVC4 8/35 value to be 0/100 or 1/100.
Go to Interface Setup->Internet, edit the two PVCs: PVC3:0/100 at PPPOA
mode with "IGMP V2 "enabled, PVC0:1/100 at Bridge mode which is for IPTV:
PVC3 (0/100) PPPoA with NAT for Internet: Port 1+Port 2 + Port 3+Wireless;
PVC0 (1/100) Bridge for IPTV: Port 4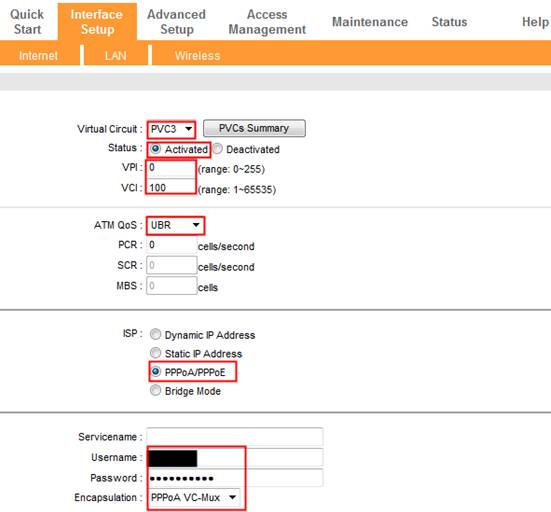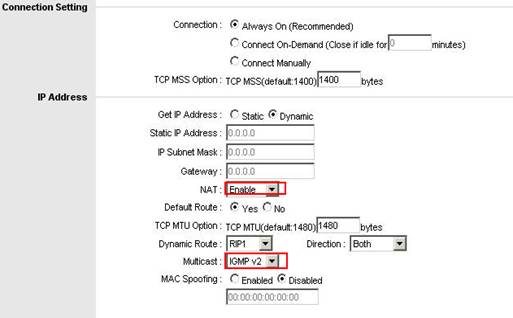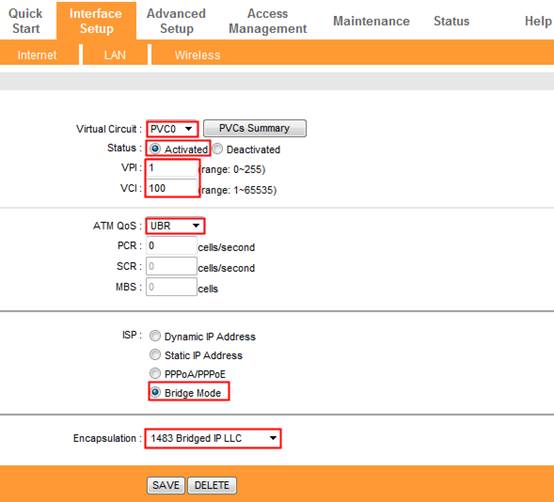 Go to Status page to check the PVC Summary:

Go to "Interface Setup –> LAN" page, Enable Multicast IGMP v2 and IGMP Snoop. At Physical Ports, please un-tick port 4.
Note
: DHCP service will NOT be applied on port 4, so if now you're connecting the computer with port 4, please re-connect the Ethernet cable to port1/port2/port3.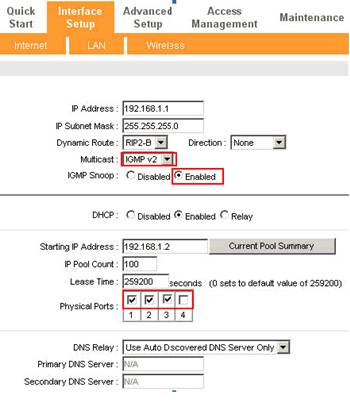 VLAN1: PVC3 + LAN Port 1 + Port 2 + Port 3+Wireless LAN
Go to "Assign VLAN PVID for each Interface"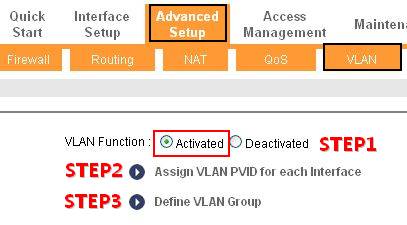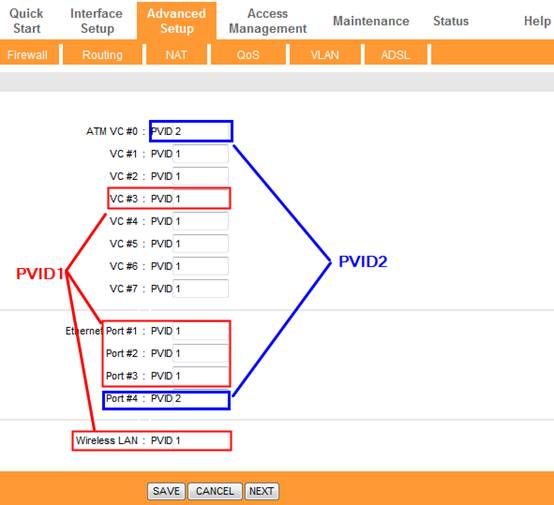 VLAN1: PVC 3 + LAN Port 1 +Port 2 +Port 3+ Wireless LAN for Internet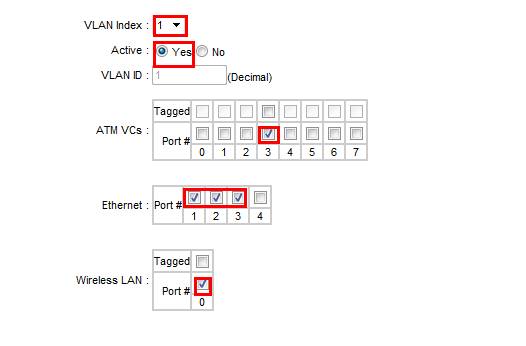 VLAN2: PVC0 + Port 4 for IPTV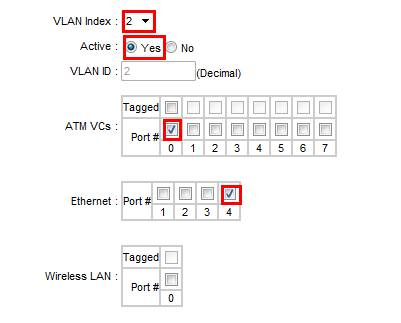 Check finished VLAN Group List:

5.
Go to Maintenance->SysRestart to reboot the router.

6.
Backup the modem settings:
If your IPTV service works normally, you can export the current settings as a backup. Please go to Maintenance->Firmware page and click ROMFILE SAVE button. Then save the ROM-0 file in a floder as a backup configuration.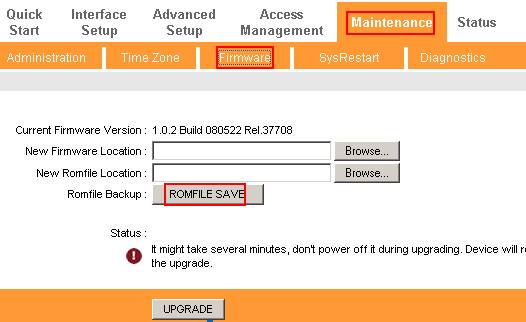 If you
occasionally changed the modem setting and need recover the Mio TV settings, you can go to
Maintenance->Firmware page and Browse the ROM-0 file then click UPGRADE button.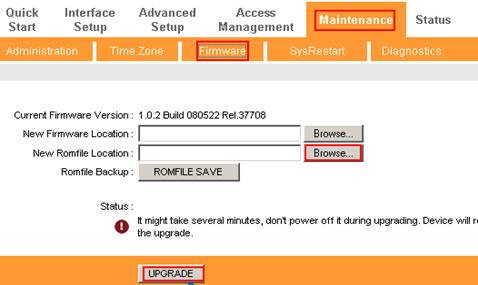 Check the internet and Mio TV connection.
Is this faq useful?
Your feedback helps improve this site.

TP-Link Community
Still need help? Search for answers, ask questions, and get help from TP-Link experts and other users around the world.