How do I use the Network sharing on the TL-SC3430?
Network Storage feature allows the camera to store video on a Unix share server(NFS) or Windows share server(SMB/CIFS).Video sending can be continuous or triggered by motion detection, alarm input or network link down.We take Windows Share server to save motion detection video as an example.
Create a folder on the computer that you want to storage the video. Choose Share With->Specific people, So that you can share this folder to a specific account for the camera to use to storage video.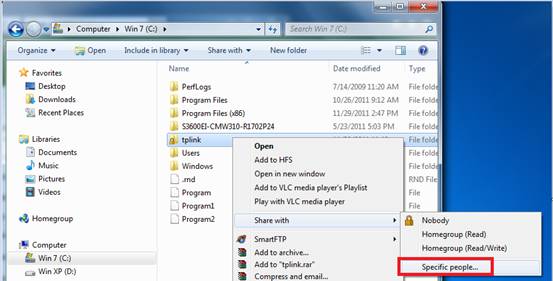 Choose a specific user account, and give it Read/Write permission, then click on Share.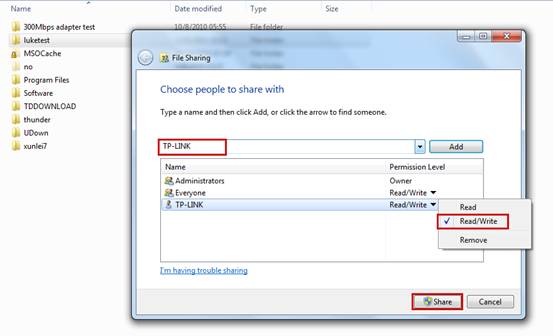 Type in the IP address of the computer and the shared name in the Network to test the availability of the shared folder .For example:
\\10.10.10.117\tplink

Configure the General Settings on the camera. The network storage location is the entire path to access the share folder, and type in the Workgroup name, username and password of the computer. And then Save. Click on Test to confirm the settings.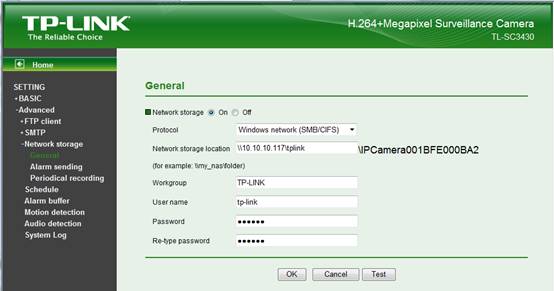 After click on Test, if you see the window as below, that means the General Settings are successfully configured.
Configure alarm sending. Select Motion detection, and the Recording time could range from 5 s to 60 s. Default is 5 s. And then click on OK.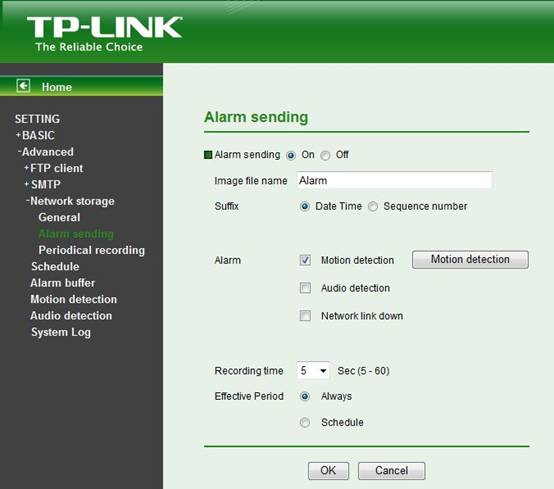 Now, the settings are finished. If the camera is triggered by motion, you will see the video in the shared folder.

Is this faq useful?
Your feedback helps improve this site.