Why did the Matter set up of my Matter-certified device fail?
Do you have a Matter-Certified Tapo or Kasa device? Did the setup process for this device fail? If so we would recommend following these steps to address this concern.
Verify that your Smart Home application is on the latest versions by checking your device's app store to see if there is an update available.
Verify your Matter Hub is updated and on the most current firmware that is available.
Ensure your phone and Matter hub are both connected to the same 2.4 GHz Wi-Fi network and that this network has internet connectivity during this setup process.
Matter setup is only available for 15 minutes. If your Matter device has been powered on longer than that you will need to power cycle it to reset this timer.
If this Matter-enabled device has already been added to another ecosystem, you will need to get a new setup code for pairing according to this FAQ
Restart your smartphone and clear the cache of the Smart Home app.
Reset the Matter device to factory settings and try the setup process over
If the above fails reach out to support here:
Special troubleshooting for Apple Home Setup failures:
Upgrade to the new, more reliable, and more efficient Home architecture.
Please upgrade the new Home architecture, refer to the guidance from Apple.
(Click the link to get to the guidance: https://support.apple.com/en-us/HT213481)
Please reboot your phone and then create a new home in Apple Home and reset your Matter device to pair it to the new home.

If you've set up more than one Hub in one of your Home, please check if the hub that is listed as the first one (primary) in the Home is connected.
Process to check:
Step 1. Tap the '…' icon in the top right corner of the Home APP > Tap Home Settings > Home Hubs & Bridges.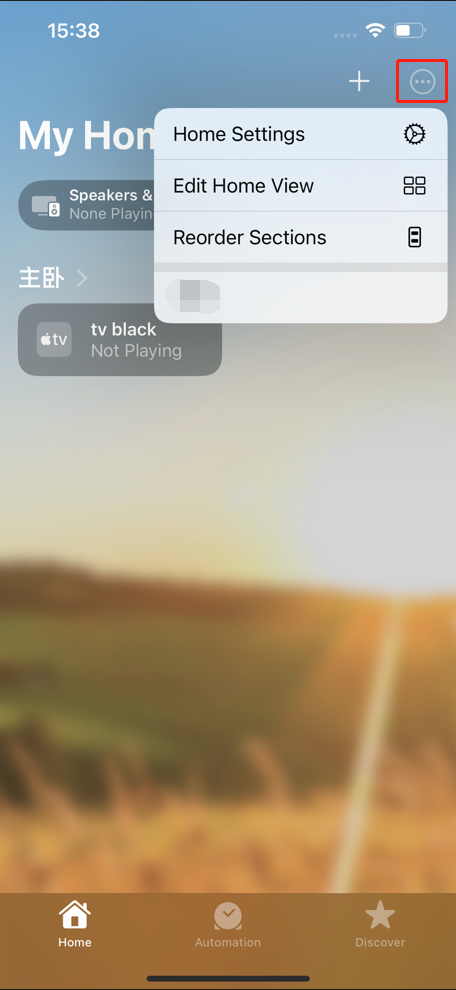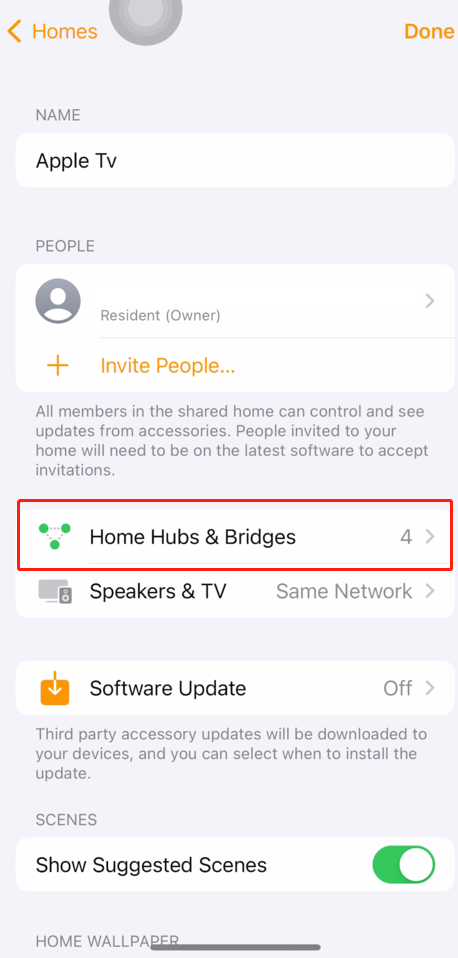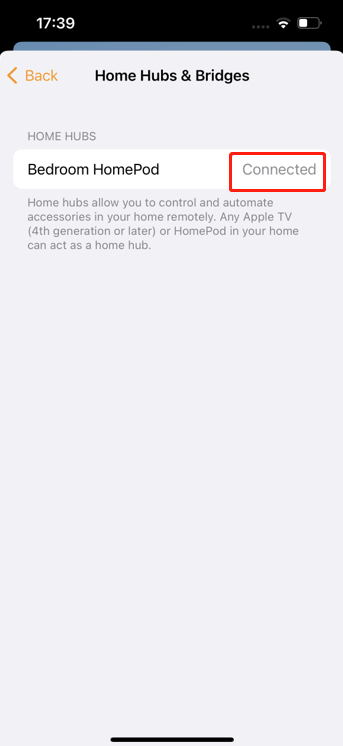 Step 2. If the Hub listed as the first one is not located delete the hub(s) until one of the other Hubs of the Home comes up as first.
Step 3. If the Hub listed as the first one in the Home is offline, please reboot or reset the Hub to get it connected.
Note: if you fail to set up a HomeKit device to Apple Home APP, please refer to another FAQ: HomeKit setup troubleshooting | TP-Link
Special troubleshooting for Alexa setup failures:
Note: Please ensure to select the 2.4GHz Wi-Fi for your Matter device as soon as possible:
Step 1. Close the Alexa app, then disable and reenable Bluetooth on your phone to set up your Matter device again.
Step 2. When the Wi-Fi page in the Alexa APP pop up, please select the SSID of your 2.4GHz Wi-Fi for your Matter device within 5 seconds.
Notes:
(1) If you fail to set up your connected Matter device with another smart home system, please refer to the FAQ: Troubleshooting for failing to set up a connected Matter device with another Matter-enabled third-party App
(2) Some platforms or apps may automate the setup process further automatically detecting matter-enabled devices when they're plugged in and providing an audible or voice notification to guide you through the process.
(3) Some platforms support sharing the Matter-certified device with other accounts after it's configured successfully. Device sharing to other accounts would not occupy the quota of ecosystem/fabric paired with a Matter-certified device.
Take Apple for an example: https://support.apple.com/en-us/HT208709
Is this faq useful?
Your feedback helps improve this site.

TP-Link Community
Still need help? Search for answers, ask questions, and get help from TP-Link experts and other users around the world.