How to set up Deco Voice X20
The intuitive Deco app guides you through an easy setup process that gets each unit up and all your devices connected and online. Follow the steps below to set up your Deco Voice X20.
Scan the QR code below or go to Google Play or the App Store to download the Deco app. Install the app on your Android or iOS smartphone or tablet.
Open the app. Log in with your TP-Link ID. If you don't have a TP-Link ID, sign up first.
Note: If you forgot your login password, tap "Forgot Password?". The Deco app will guide you through the rest.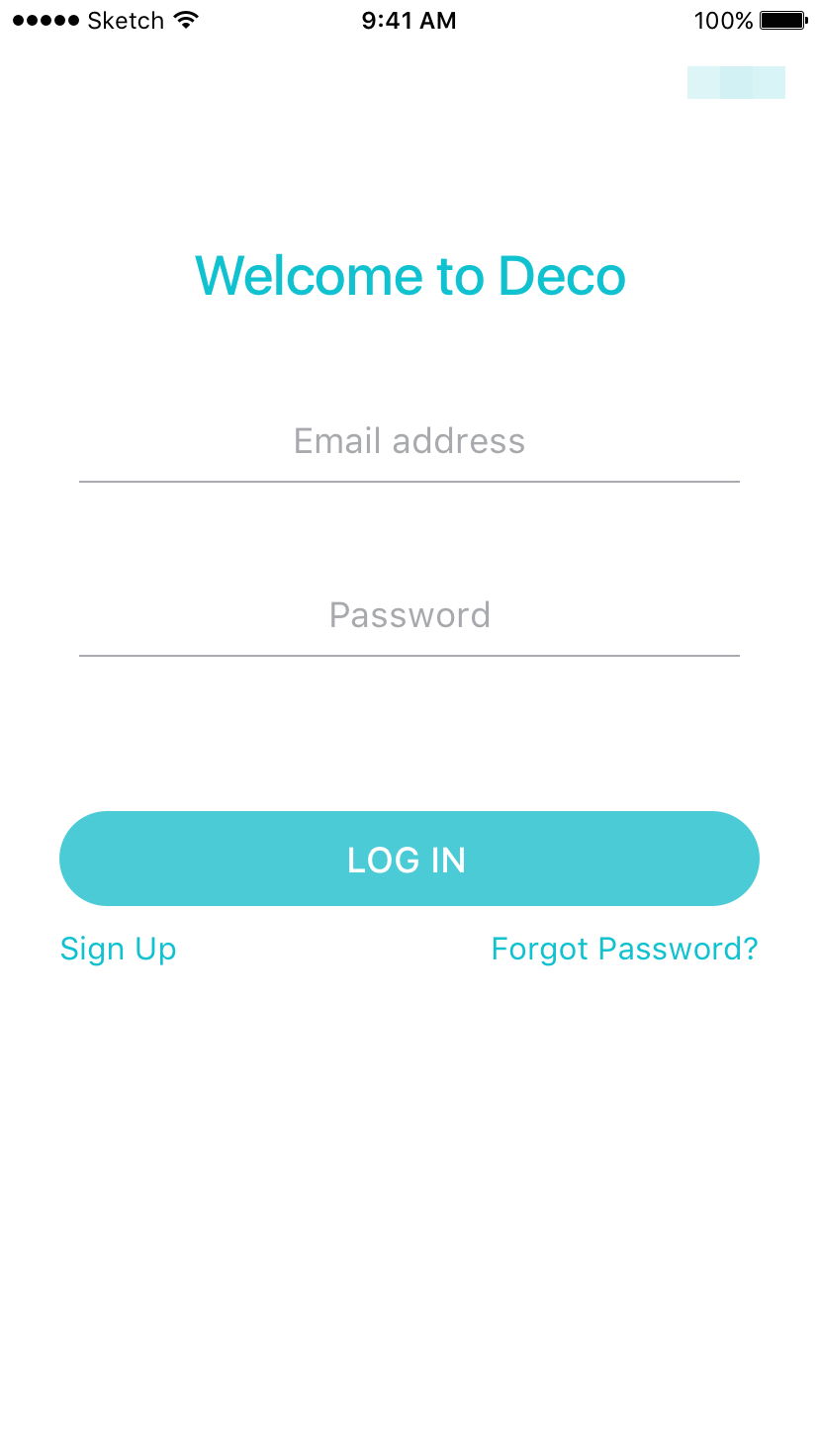 Choose your Deco model.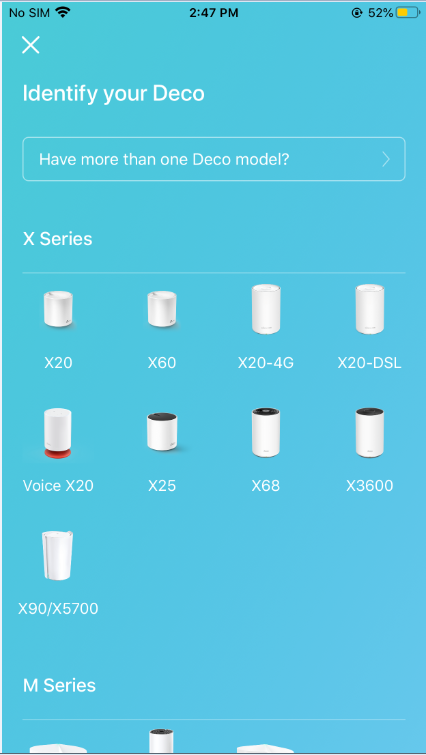 Power off your modem. Connect your Deco to the modem and power them both on. If you don't have a modem, connect the Ethernet outlet directly to your Deco.
If you have a modem, wait for 2 minutes for your modem to start up. When the modem is ready, the internet LED on your modem will usually light up and become stable. Then continue the setup.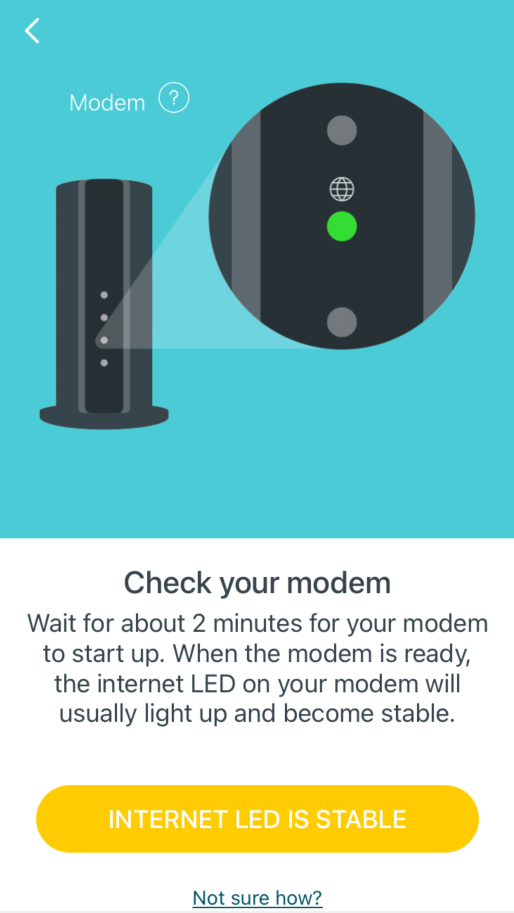 Wait until the LED of your Deco pulse blue. If the LED does not pulse blue, reset your Deco and wait until the LED pulse blue.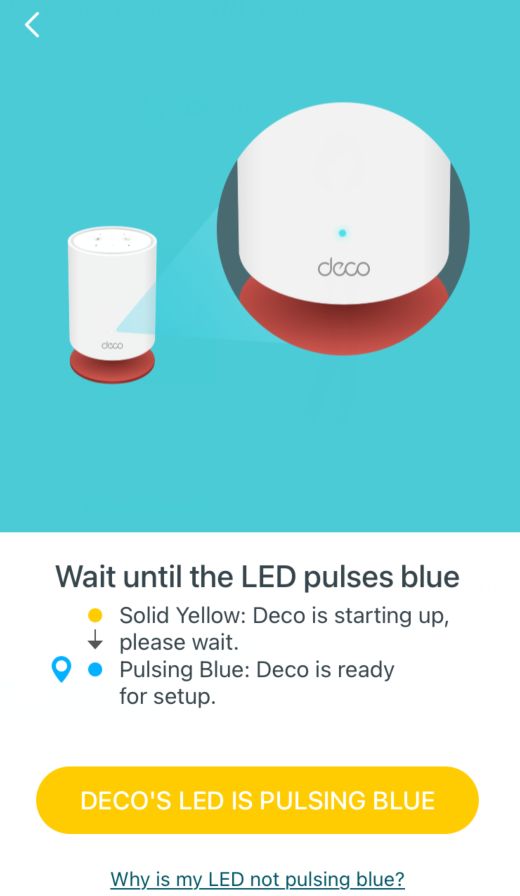 The Deco app will look for Deco and after it finds Deco, please select a location for the Deco. If its location is not listed, you can create a new one by choosing Custom. This will be the name of your Deco.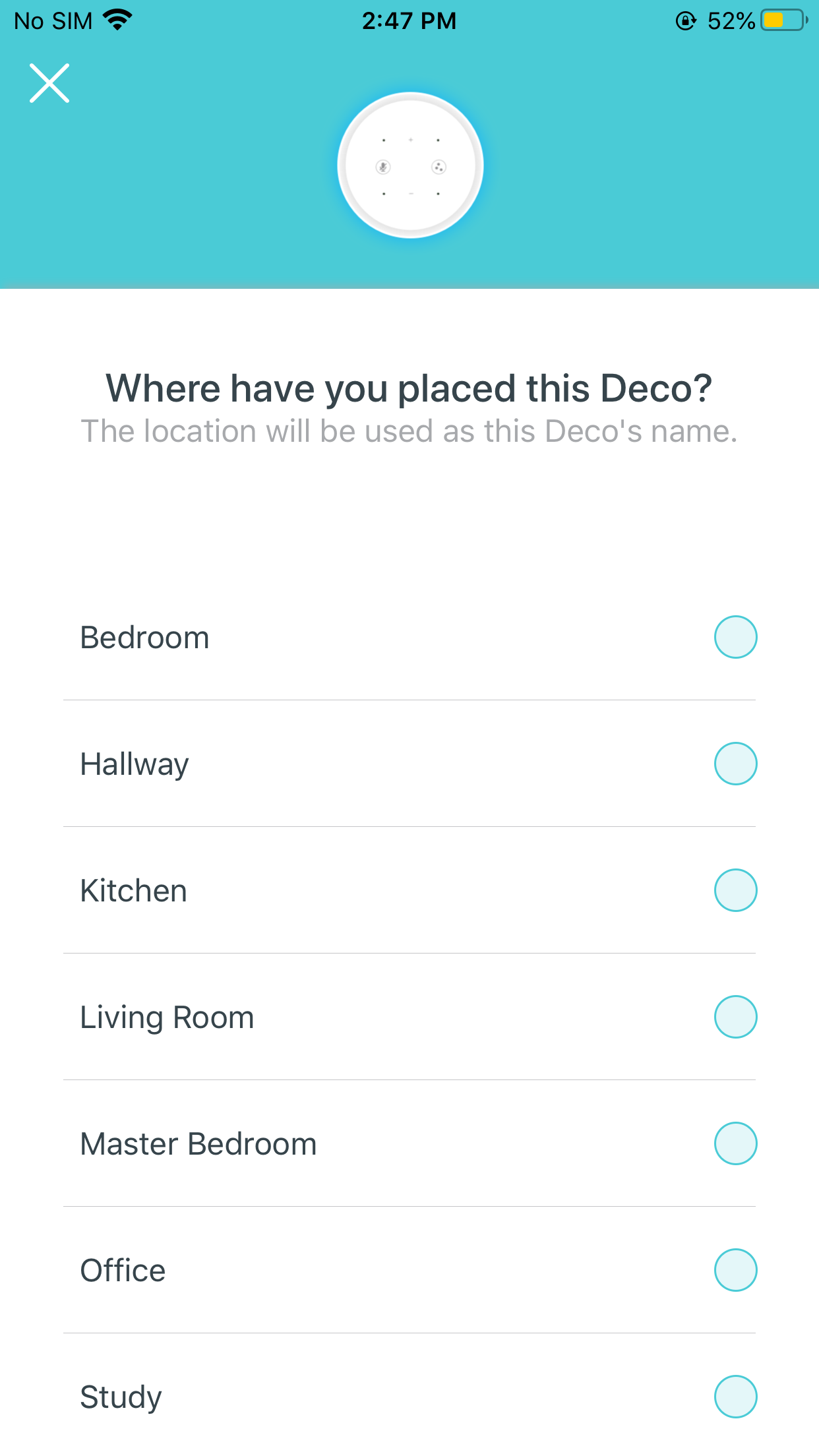 Select the internet connection type and enter the information. If you are not sure, contact your internet service provider.
Note: If your internet connection type is provided as Dynamic IP, Deco will identify it and skip this step automatically.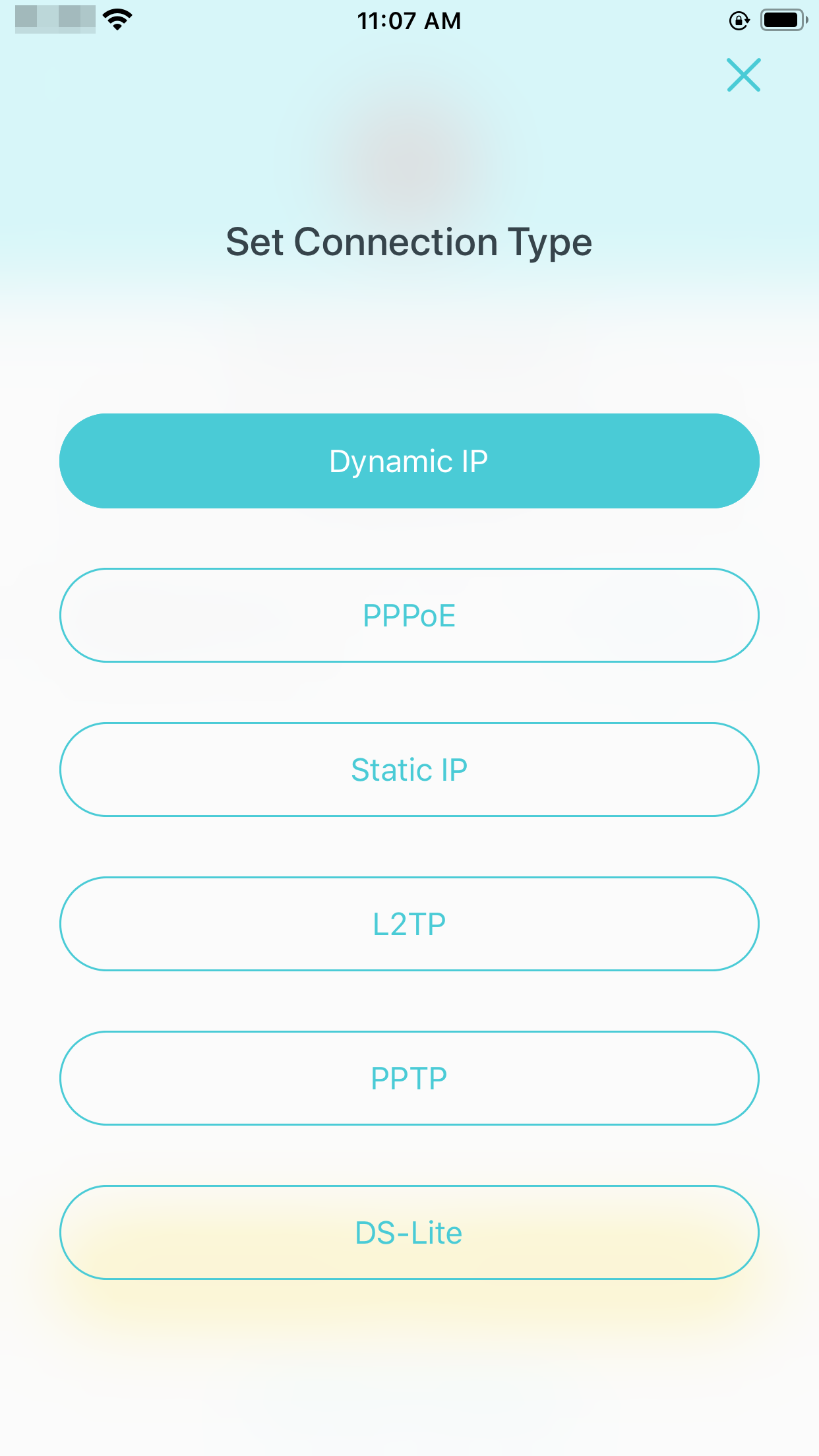 Set a network name and a password. These will be the name and password you use to connect your devices to Wi-Fi.
Connect your phone/tablet to the Deco's Wi-Fi.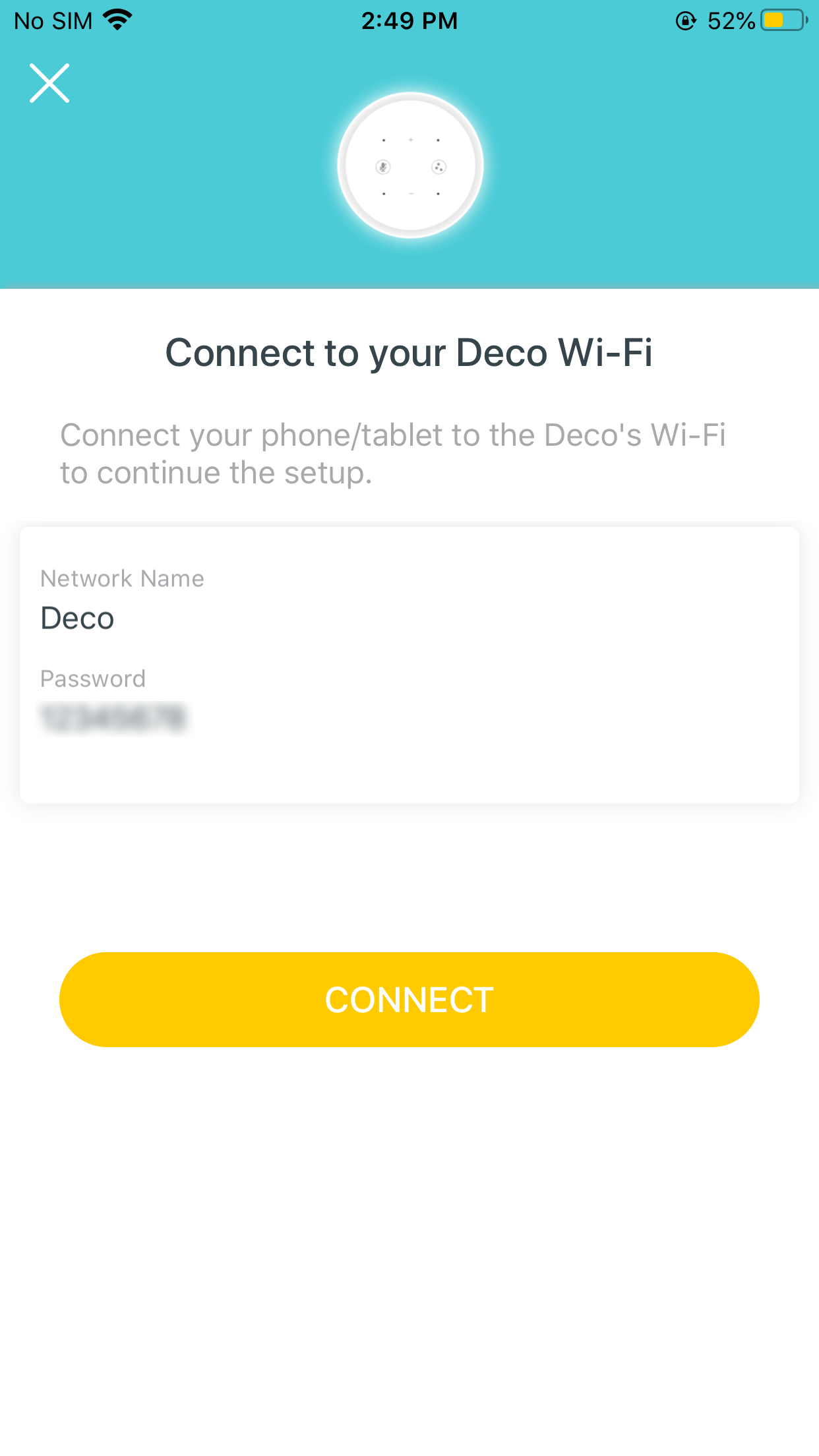 Tap ENABLE ALXA and sign in with your Amazon account to enable Alexa Voice Service. If you don't have an account, follow app instructions to create one. You can also skip the step if you don't want to enable Alexa Voice Service.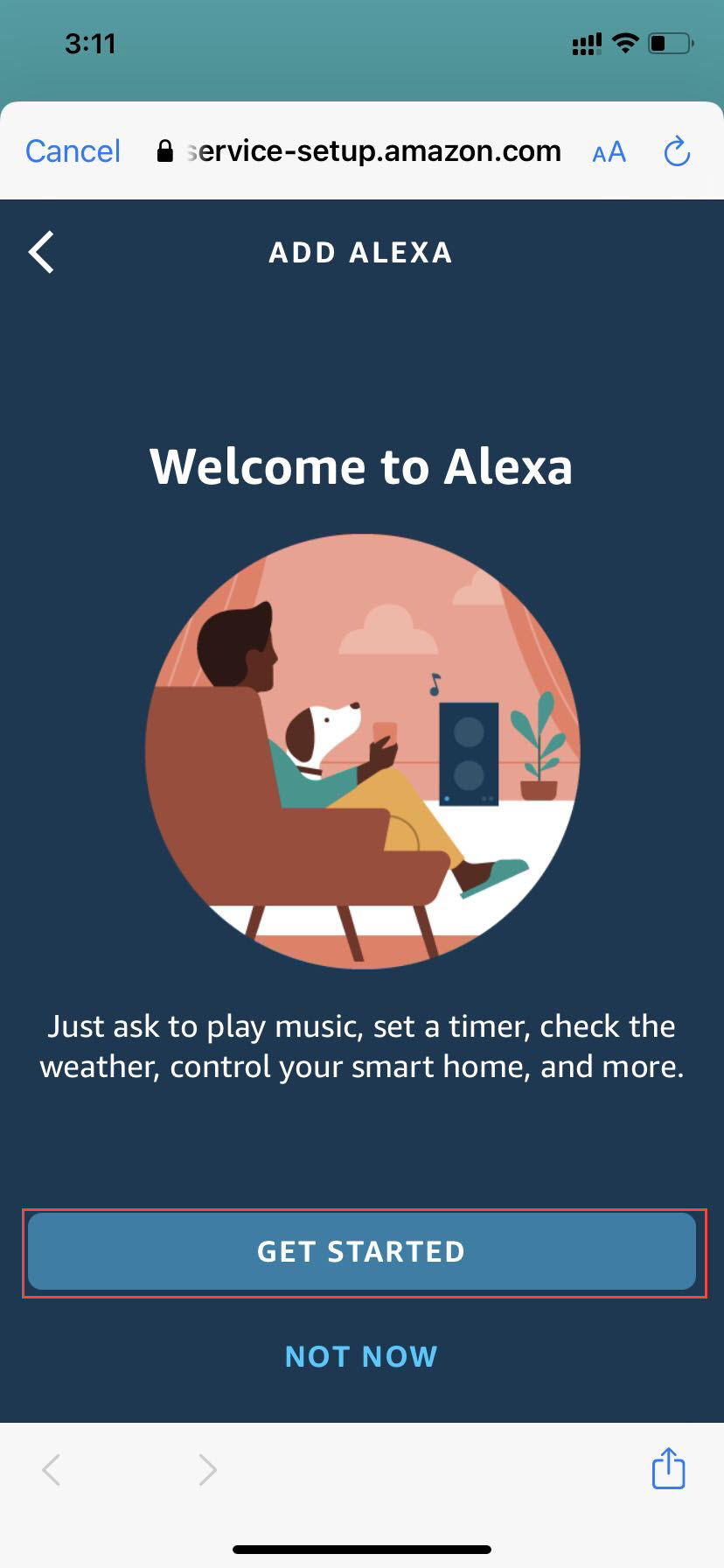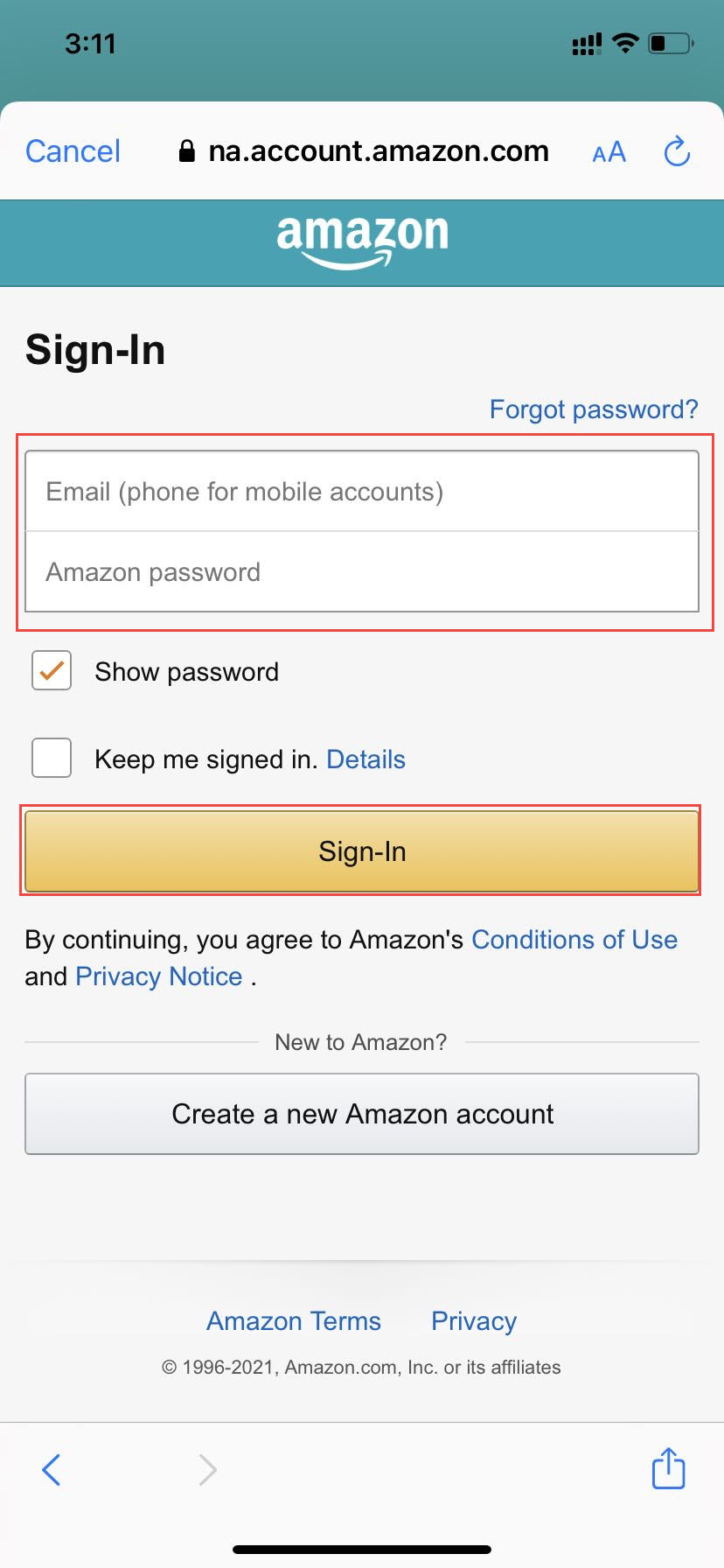 Alexa is enabled. Now you can say simple voice commands to it.
Tip: To control your Deco network with Alexa, tap enable TP-Link Router Skill and follow instructions to complete the settings. You can also enable it later in the Deco app.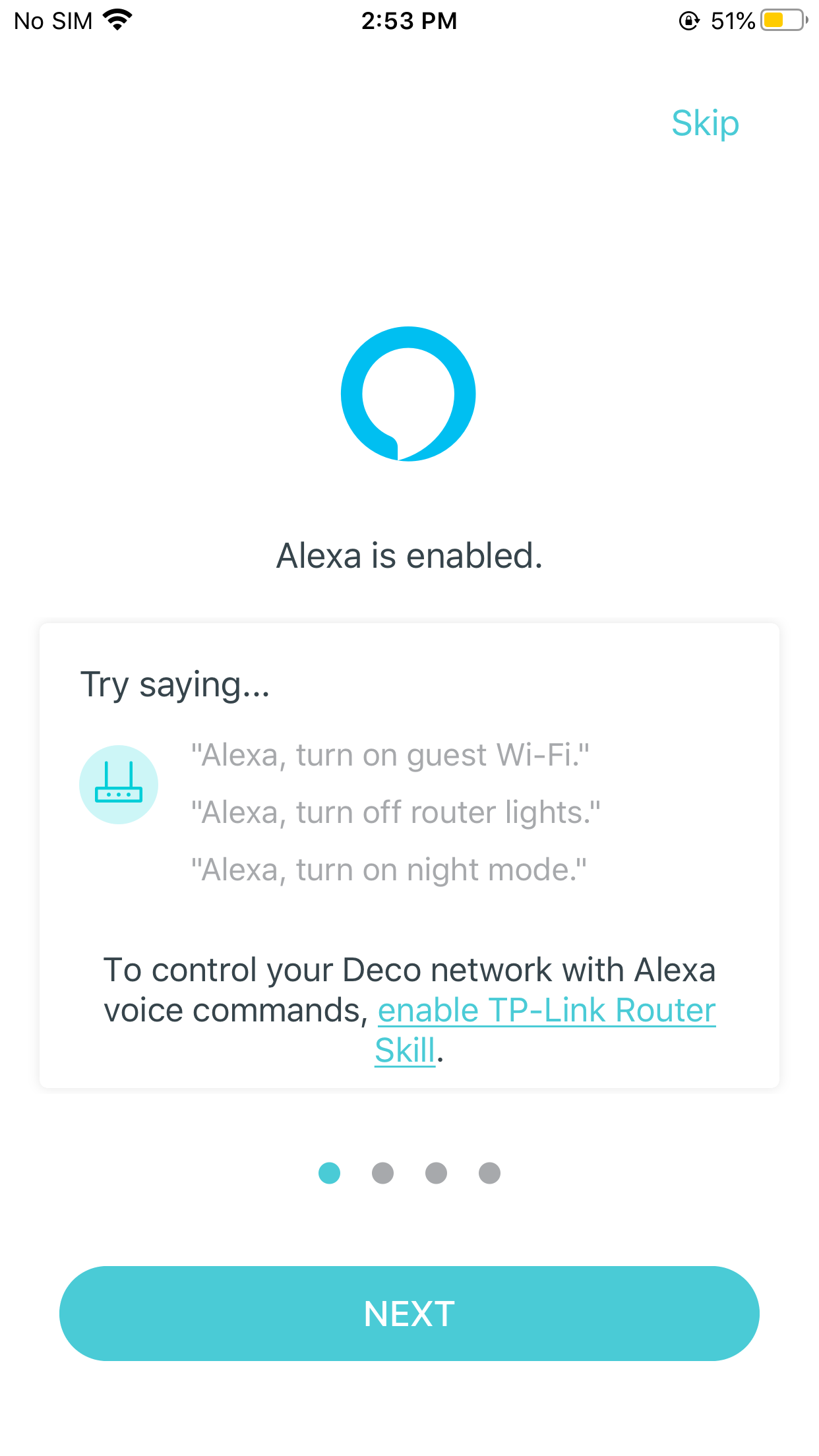 Your Deco network is now up. Connect all devices to the Deco network for better connections.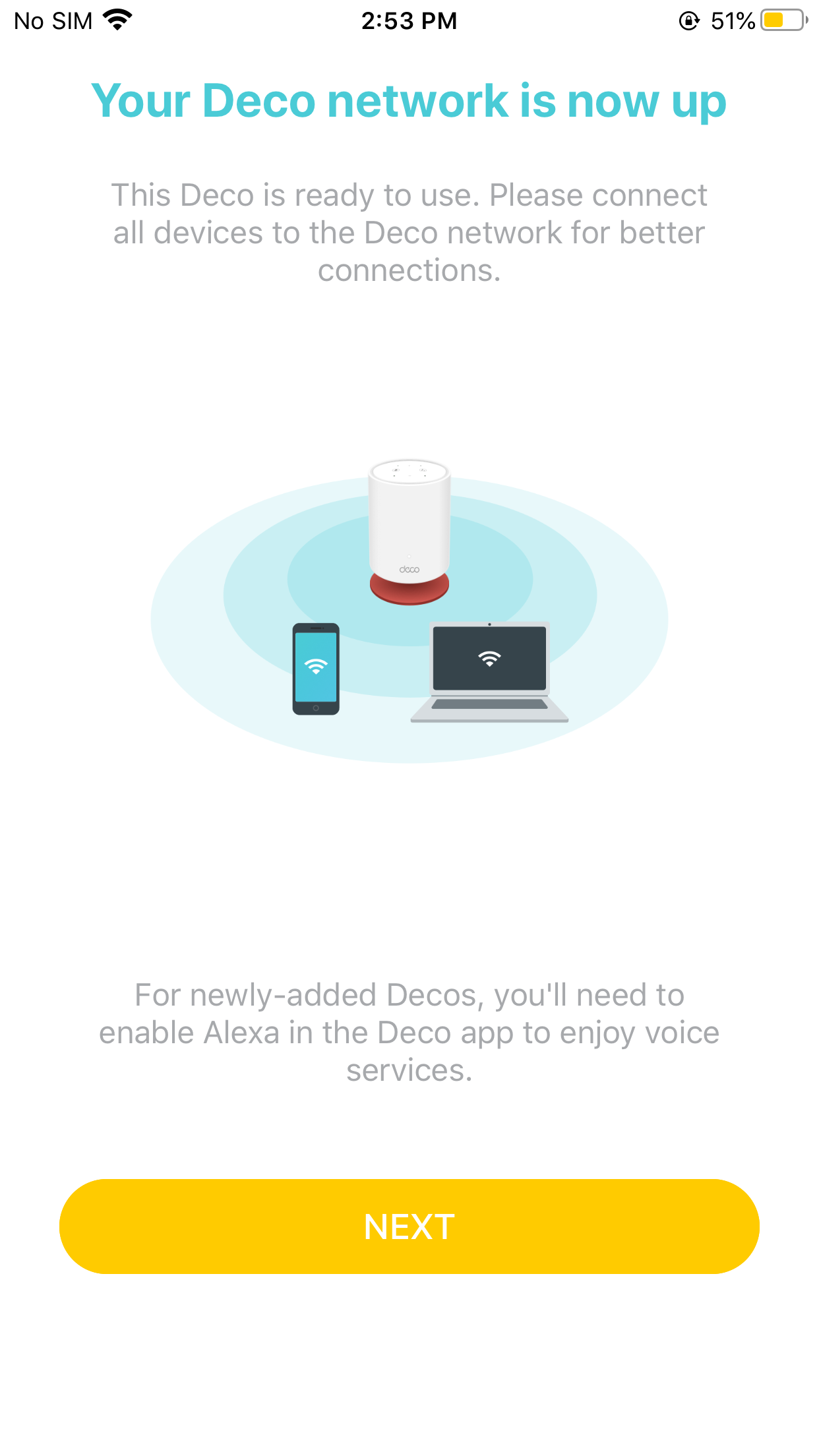 Plug in the other included Decos (if any), and these Decos will be automatically added to the network within 2 minutes.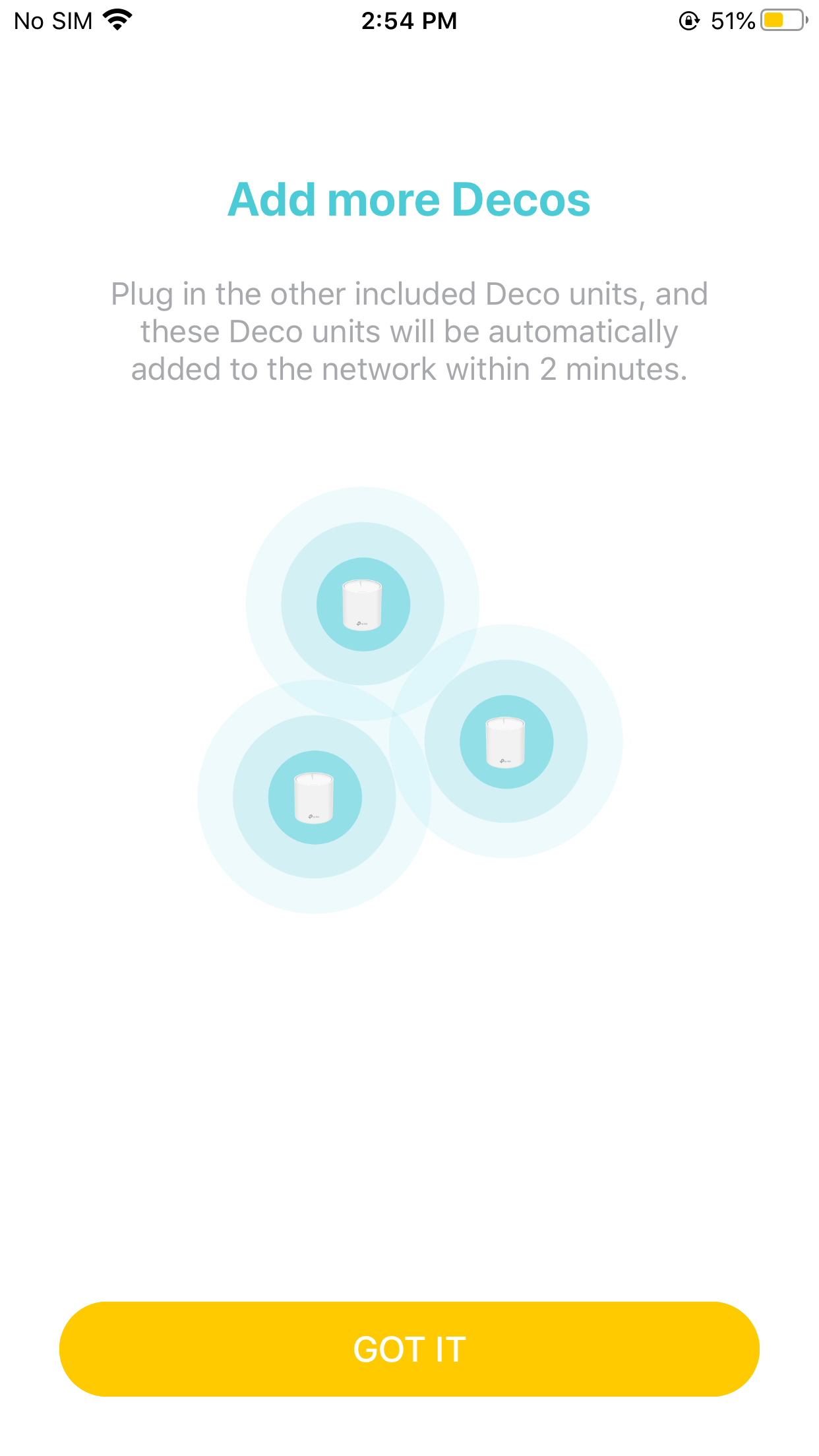 After adding the new Deco to the network, swipe right on the Deco app and tap Alexa Voice Service. Tap the Enable Alexa button of the Deco, and follow app instructions to sign in with your Amazon account to enable Alexa Voice Service on the Deco.
Note: You need to sign in to your Amazon account every time you enable Alexa on a Deco.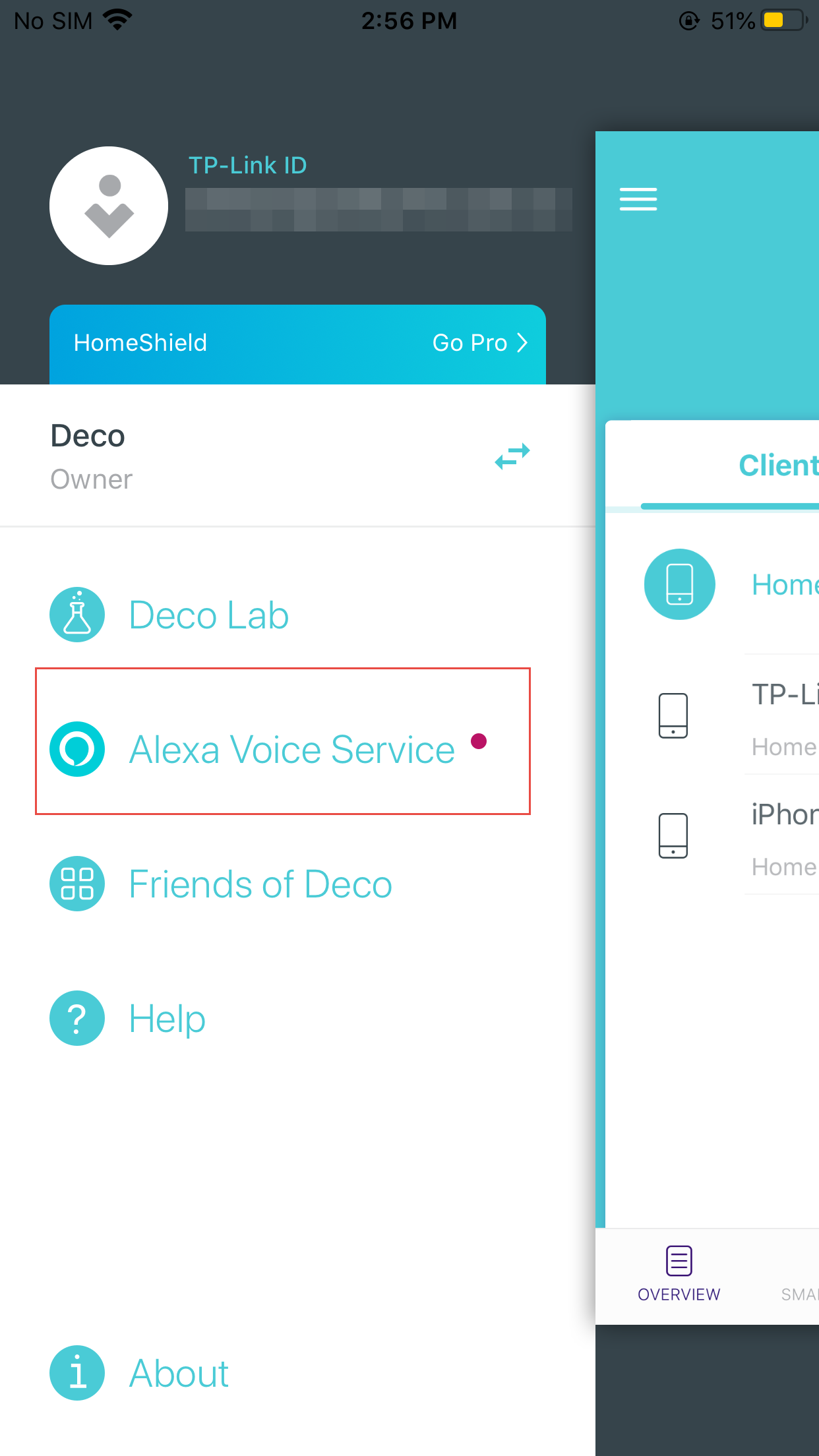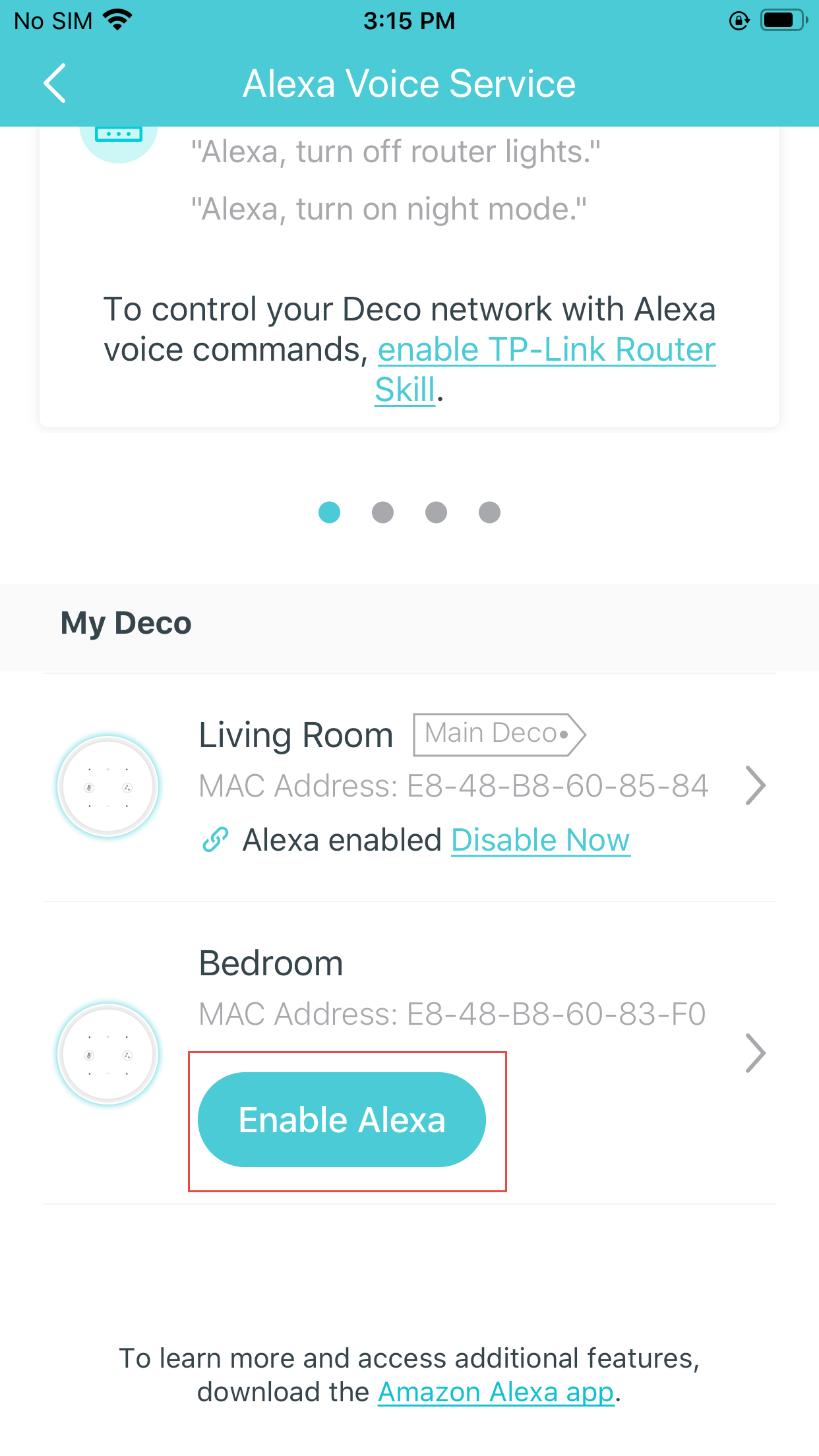 Is this faq useful?
Your feedback helps improve this site.