Do I have to create a Kasa account to be able to use the camera?
Q&A of functional explanation or specification parameters
Updated 10-09-2017 02:12:27 AM
This Article Applies to:
KC200( V1 ) , KC120( V1 )
*Note: All Kasa Cams require and only work with the Kasa for Mobile App
Yes, if this is your first Kasa device, you will be asked to create an account when you add your first camera. A Kasa account will allow you to manage the Kasa Cam and other Kasa devices. After you create your account you'll be sent a verification email to complete the registration process.
Step 1: Tap Create Account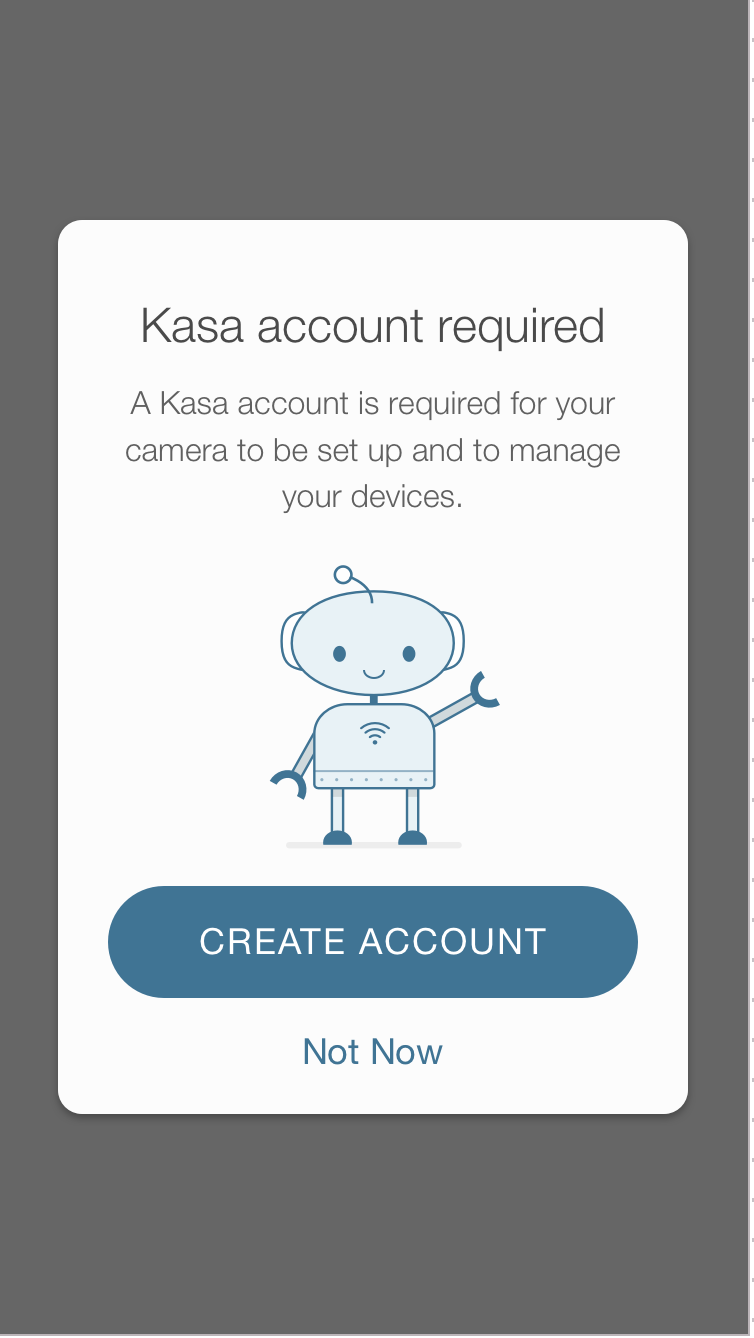 Step 2: Type in your Email address and set a password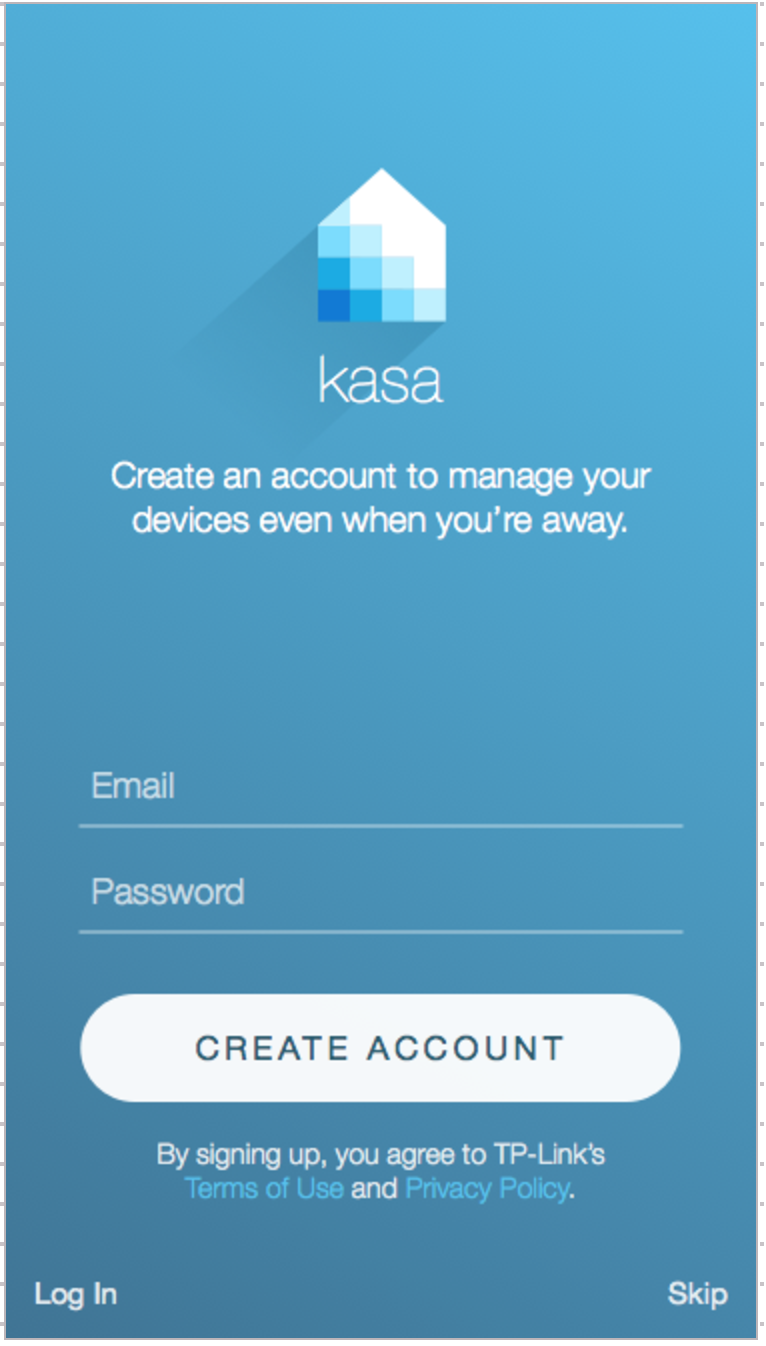 Step 3: Confirm the email address and tap Continue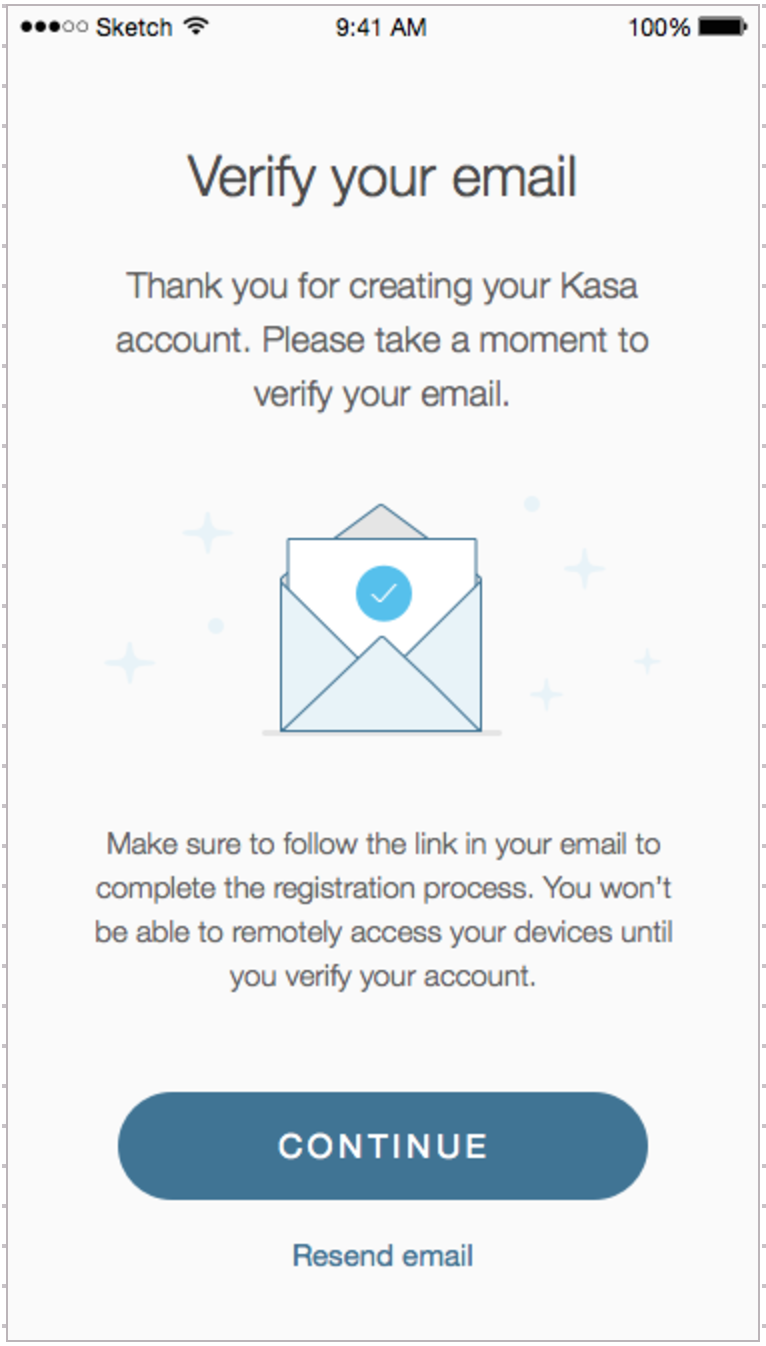 If you need further assistance contact TP-Link Customer Support here.
Is this faq useful?
Your feedback helps improve this site.
Any other feedback?
How can we improve it?
Thank you
We appreciate your feedback.
Click
here
to contact TP-Link technical support.
Subscribe

TP-Link takes your privacy seriously. For further details on TP-Link's privacy practices, see TP-Link's Privacy Policy.
Let's Connect