What are the sensitivity settings and how do I control them?
Configuration Guide
Updated 10-09-2017 02:10:01 AM
This Article Applies to:
KC200( V1 ) , KC120( V1 )
*Note: All Kasa Cams require and only work with the Kasa for Mobile App
There are two sensitivity settings: Motion and Sound. Motion sensitivity indicates how little or how much activity must occur to trigger a notification. Sound sensitivity indicates whether you want to listen for noise or not. You can access the camera sensitivity settings from the device details page. For motion sensitivity and when sound sensitivity is enabled, your options are more sensitive, normal or less sensitive.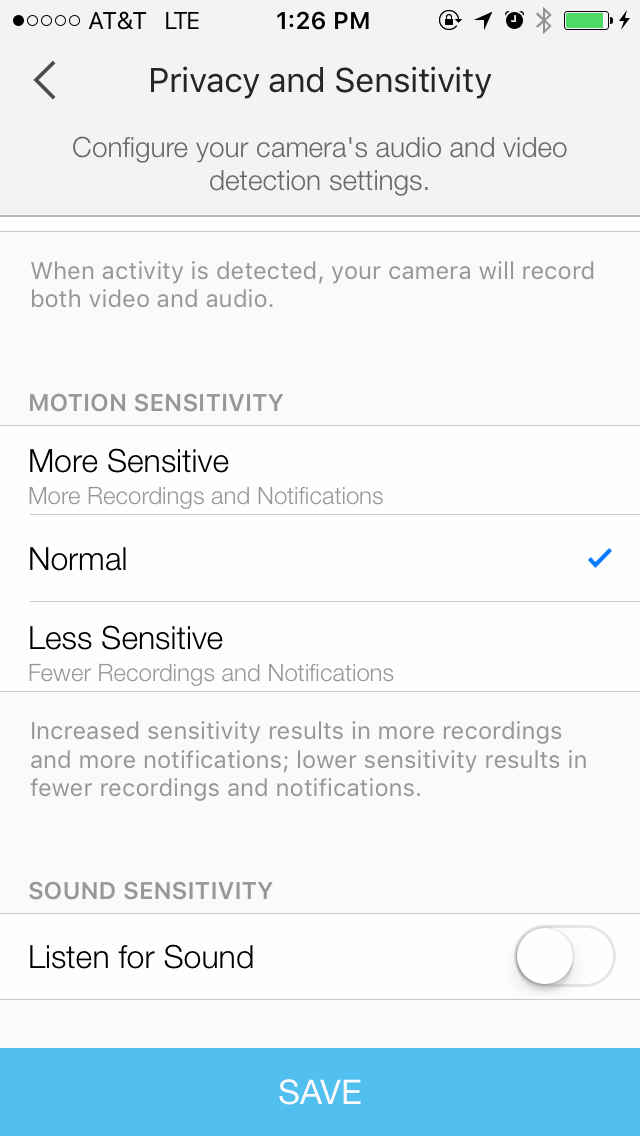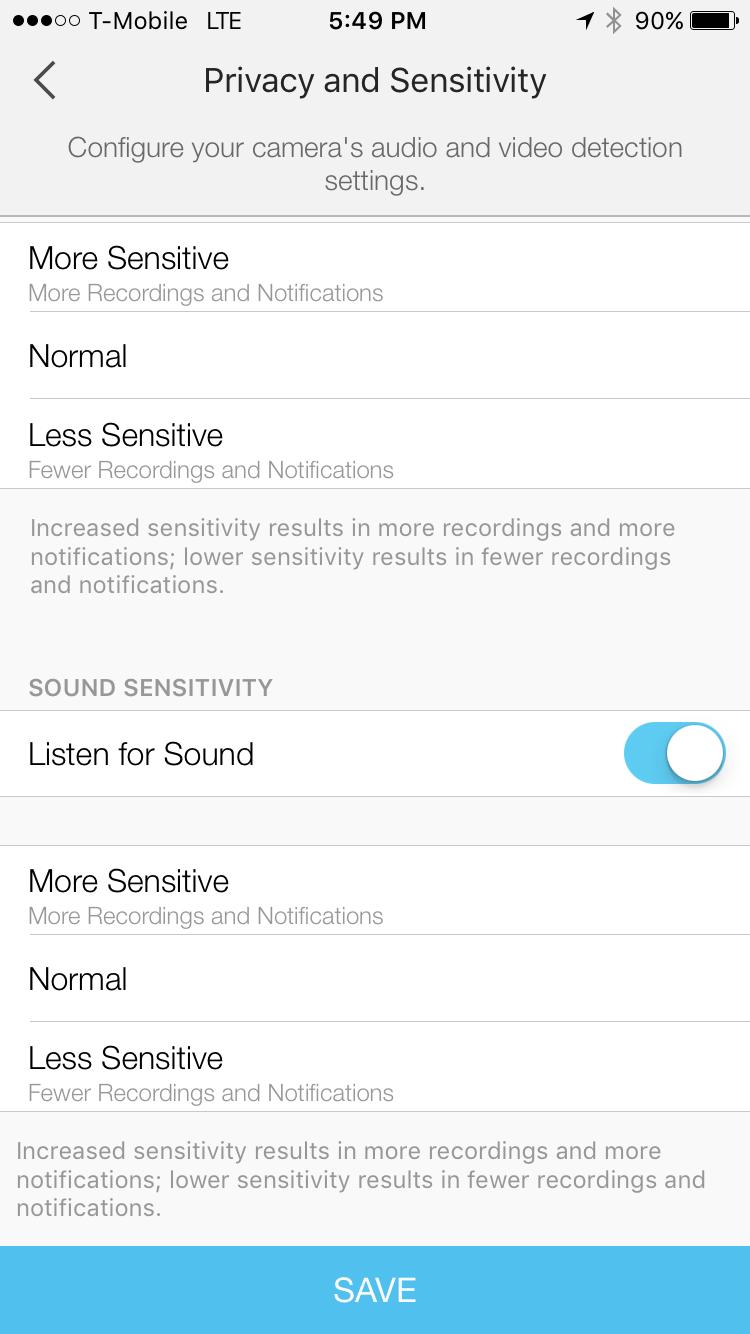 If you need further assistance contact TP-Link Customer Support here.
Is this faq useful?
Your feedback helps improve this site.
Any other feedback?
How can we improve it?
Thank you
We appreciate your feedback.
Click
here
to contact TP-Link technical support.
Subscribe

TP-Link takes your privacy seriously. For further details on TP-Link's privacy practices, see TP-Link's Privacy Policy.
Let's Connect