How to find the firmware of your smart home device in the Kasa app?
Configuration Guide
Updated 05-23-2019 01:16:40 AM
This Article Applies to:
HS110 KIT , LB130 , KL50 , KL110B , KL60 , KL120 , KB130 , KL130B , KL110 , KL130 , KB100 , HS200 , LB230 , HS300 , HS100 , HS110 , LB120 , HS103 , LB110 , LB100 TKIT , HS105 , HS100 KIT , LB200 , HS107 , LB100
Note: Here takes smart plug for example.
Step 1: Log into Kasa app, then tap your device.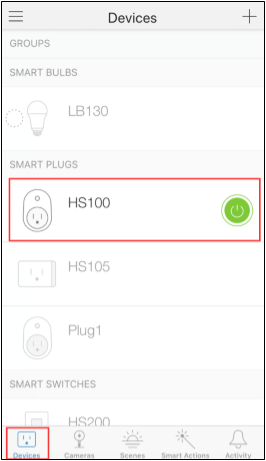 Step 2: Tap the "Settings" button, then click on "Device Info".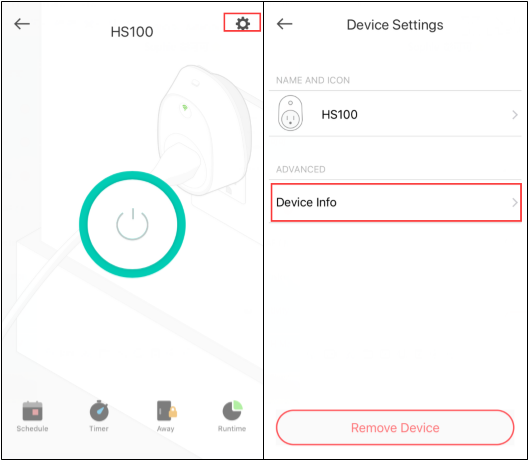 Step 3: Scroll down the page and then you will see the firmware of your device.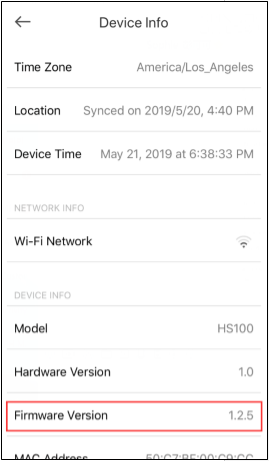 Is this faq useful?
Your feedback helps improve this site.
Any other feedback?
How can we improve it?
Thank you
We appreciate your feedback.
Click
here
to contact TP-Link technical support.
Subscribe

TP-Link takes your privacy seriously. For further details on TP-Link's privacy practices, see TP-Link's Privacy Policy.
Let's Connect