How to set up DDNS (DynDNS) of Wi-Fi Routers (new designed blue UI)
Dynamic Domain Name System (DDNS) is useful for your own website, FTP server, or other servers behind the Router.
This article illustrates you how to assign a fixed host and domain name to a dynamic Internet IP address.
Follow the steps below.
Note: Archer C9 is used for demonstration in this article.
Step 1
Access the web interface of Archer C9. Please clickHow do I log into the web-based Utility (Management Page) of TP-Link wireless router?to access the web interface.
Step 2
Go to Advanced on the top, then go to Dynamic DNS on the left side menu. The page will show as below.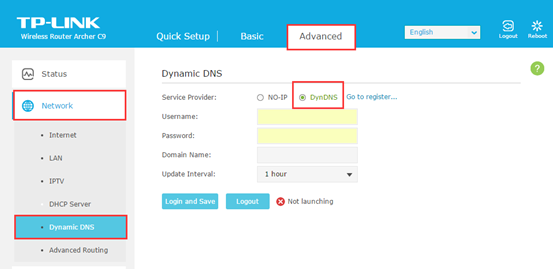 If you DO have account from http://dyn.com/, please skip to Step 12. Otherwise, please follow these steps for how to create account.
Step 3
Please go to http://dyn.com/, and you´ll see the main page popped up.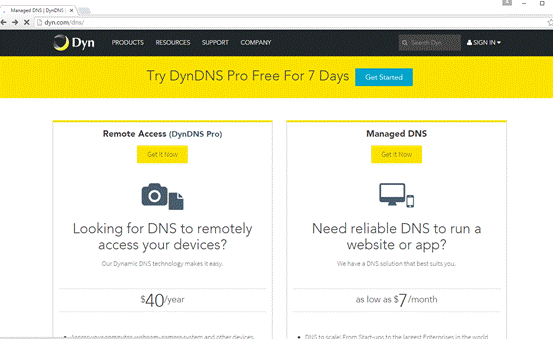 Step 4
Select SIGN IN on the top of the menu. Then click on My DynDNS Account on the right hand side.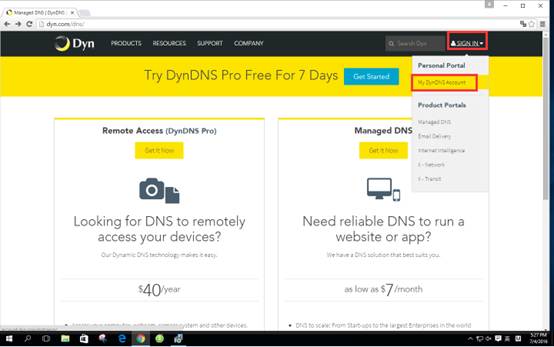 Step 5
Type in your information then click on Create Account.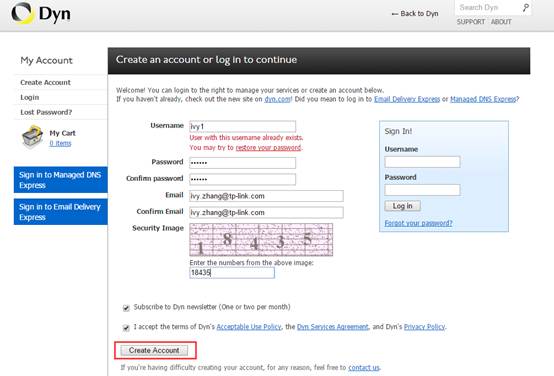 Check your email box and fill in your Confirmation Code.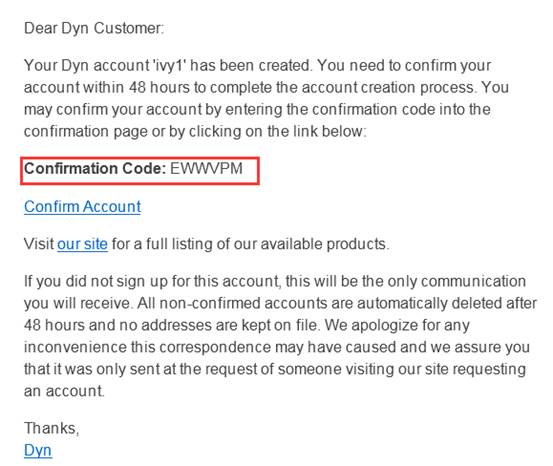 Step 7
Click on CONTINUE.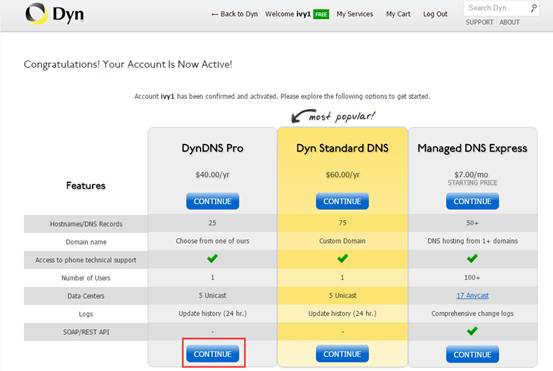 Step 8
Then go to this page and click on My Services.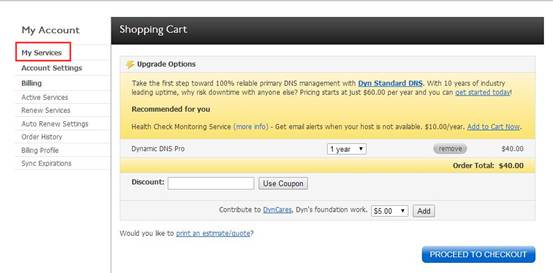 Step 9
Click on Add Hostname.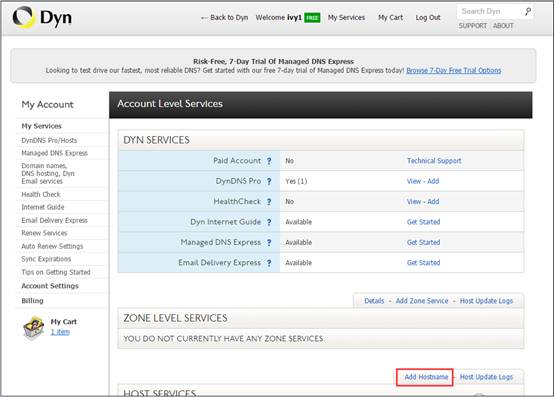 Step 10
Type in the Hostname whatever you want. Click on Add To Cart.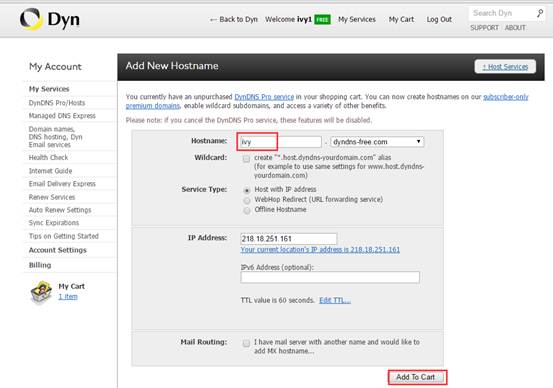 Step 11
You will pay for this Hostname then you can get it.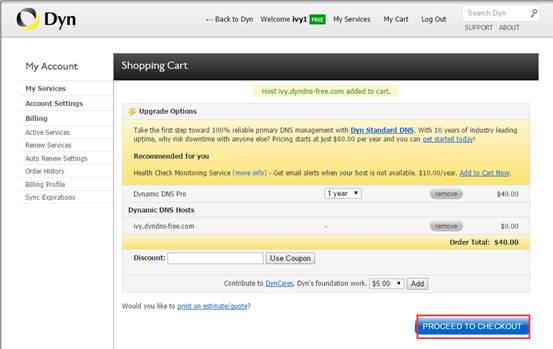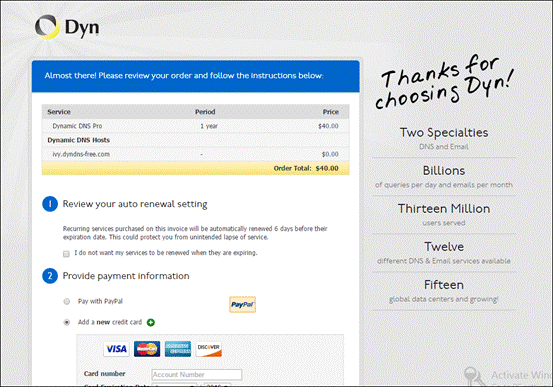 Step 12
Enter the Username, Password and Domain Name and click Login and Save button. For some models it might be Login button and click Save.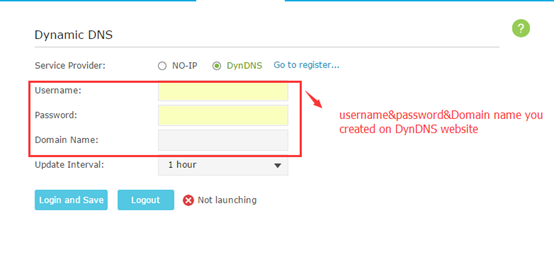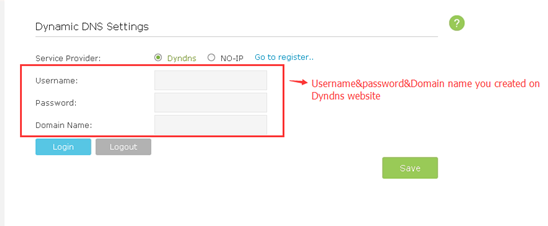 After you go through all the steps above, the DDNS should be working properly.
Tips:
If you want to use a new DDNS account, please log out first, then log in with the new account.
Get to know more details of each function and configuration please go to Download Center to download the manual of your product.
Is this faq useful?
Your feedback helps improve this site.

TP-Link Community
Still need help? Search for answers, ask questions, and get help from TP-Link experts and other users around the world.