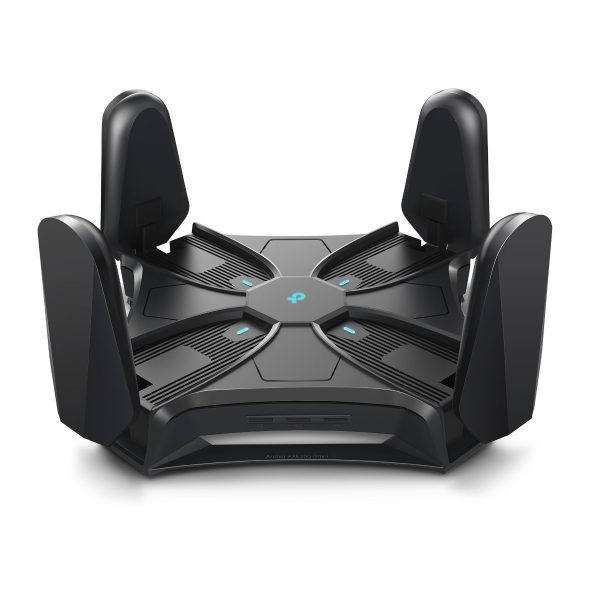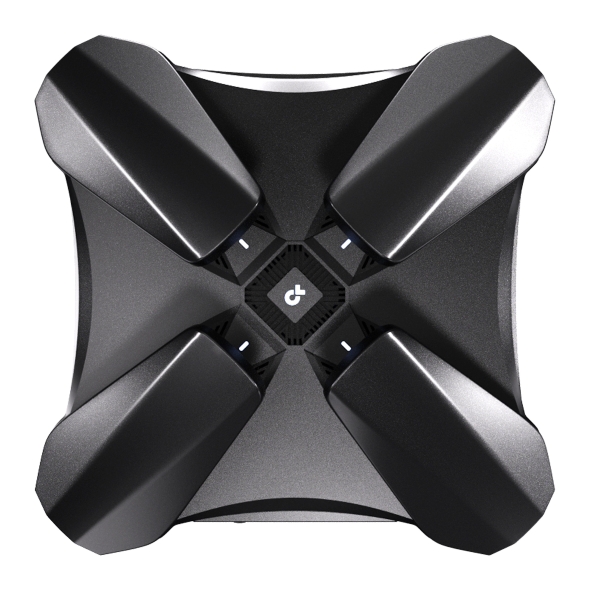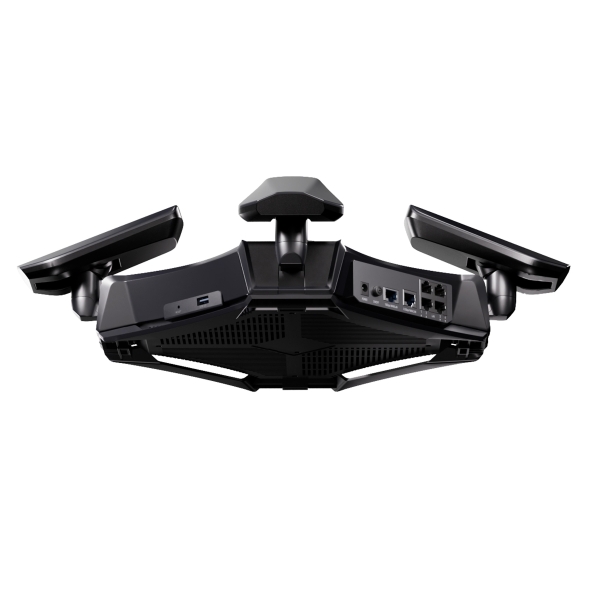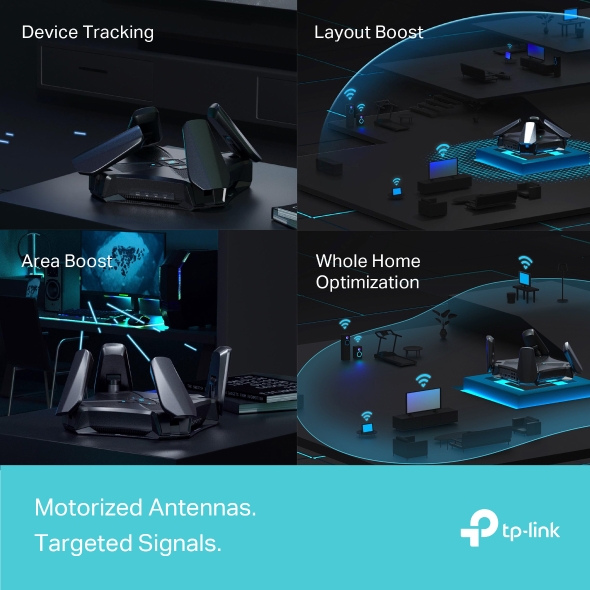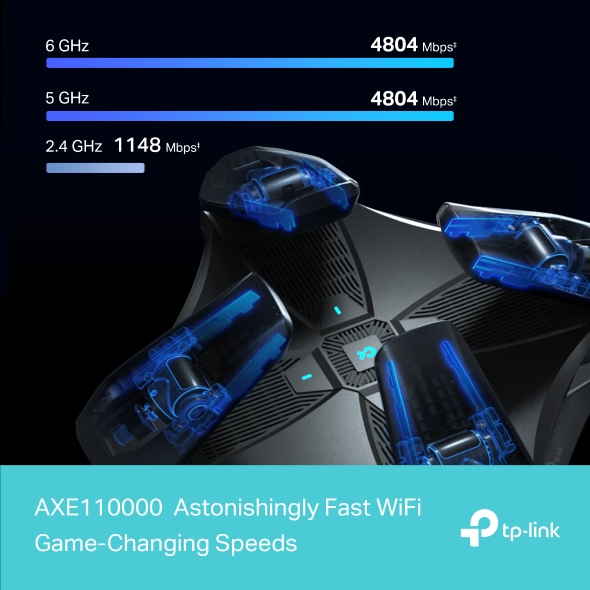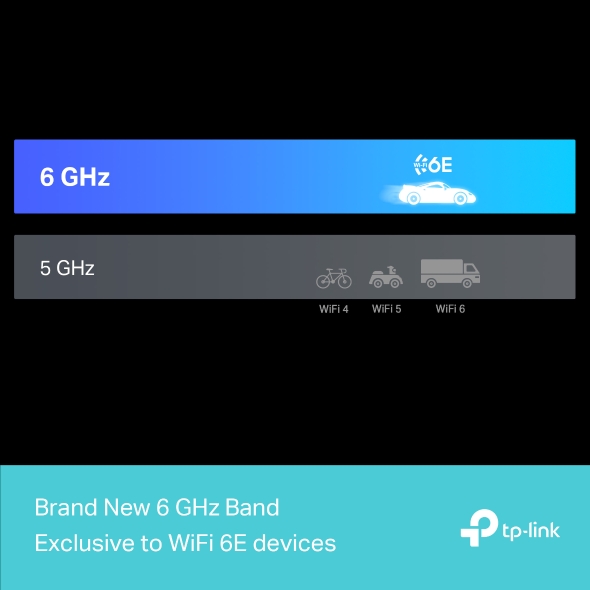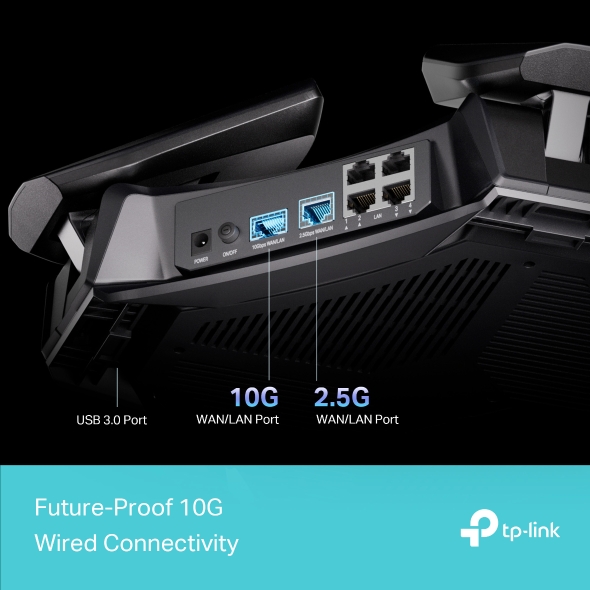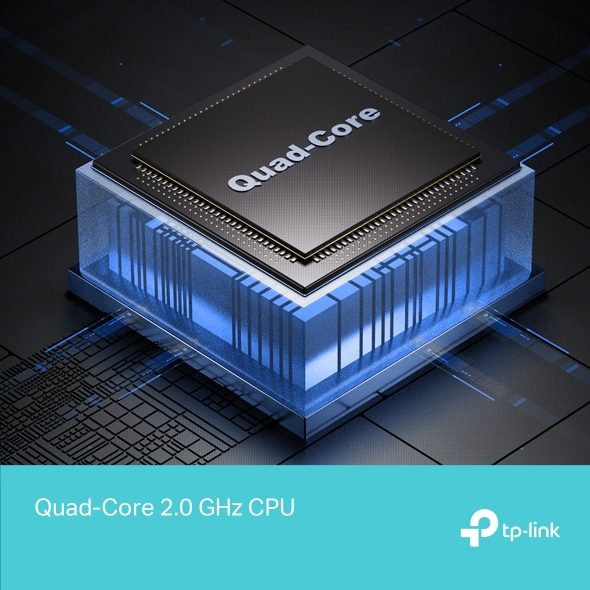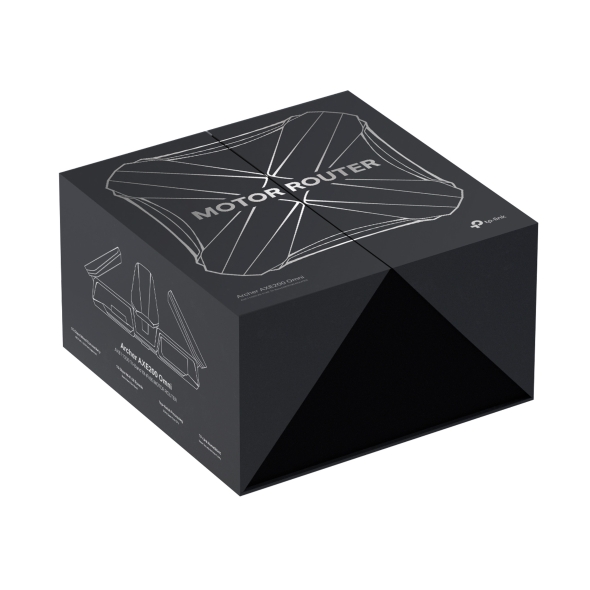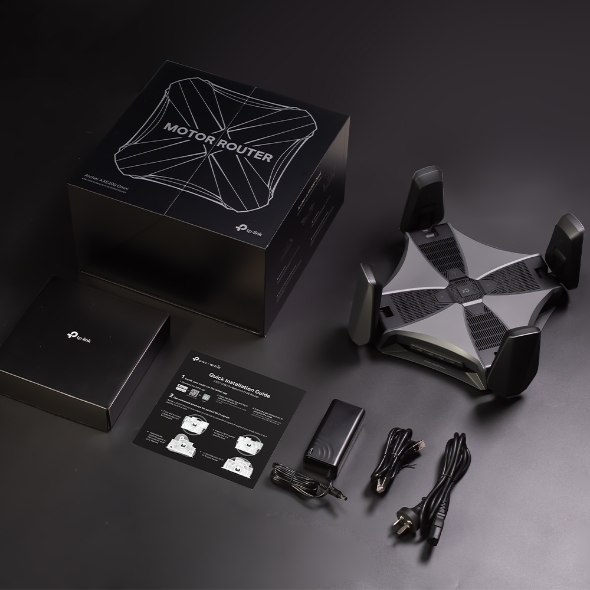 Archer AXE200 Omni
AXE11000 Tri-Band Wi-Fi 6E Router
Mechanically Rotating Antennas - Robotic antennas auto-adapt their orientation for the best signals.
AXE11000 Tri-Band - Delivers speeds up to 11 Gbps.
Next-Gen Processing - Armed with a 2.0 GHz Quad-Core CPU.

10G Port -1× 10G port offers ultra-reliable, high-speed data transmissions.
EasyMesh™ - Create a true seamless mesh network with EasyMesh™.
HomeShield - Provides comprehensive network protection, robust parental controls, and real-time loT security.
AXE11000 Tri-Band WiFi 6E Router with Mechanically Rotating Antennas
Archer AXE200 Omni is armed with mechanically rotating antennas. These robotic antennas adapt to user direction or custom orientations on the app.
*Models' appearances is not determined and will be updated accordingly. Please use the product images only for reference.
**Some features may require software upgrades or subscriptions.
***The CES Innovation Awards are based upon descriptive materials submitted to the judges. CTA did not verify the accuracy of any submission or of any claims made and did not test the item to which the award was given.