How to connect my TP-Link Smart Plug/Switch to my home network via Kasa?
TP-Link smart devices can be controlled by Kasa App locally and remotely. By this means we can easily make the home smart. This article will introduce how to connect the TP-Link Smart Plug to the home network.
Before we begin:
Please download Kasa from App Store or Google Play and install it on your smart phone.
Connect your smart phone to your home Wi-Fi network (2.4GHz Only).
Plug your Smart Plug into a power socket.
Steps to configure TP-Link Smart Plug via Kasa APP as example.
Open the Kasa App and login to your cloud account.
a. If you don't have an account, please sign up with one refer to How to create a TP-Link Cloud Account on Kasa?
b. If you want to register it later, you can also click "Skip" to skip this step but in this case you can only control the device locally.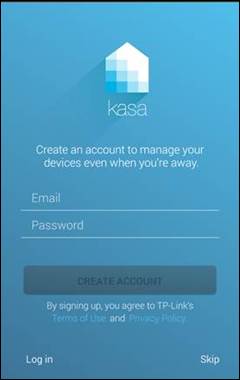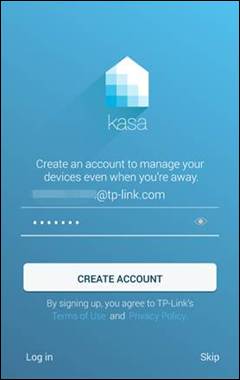 Add your Smart Plug into Kasa
a. Tap "+", then click the Smart Plug icon to begin adding your Smart Plug.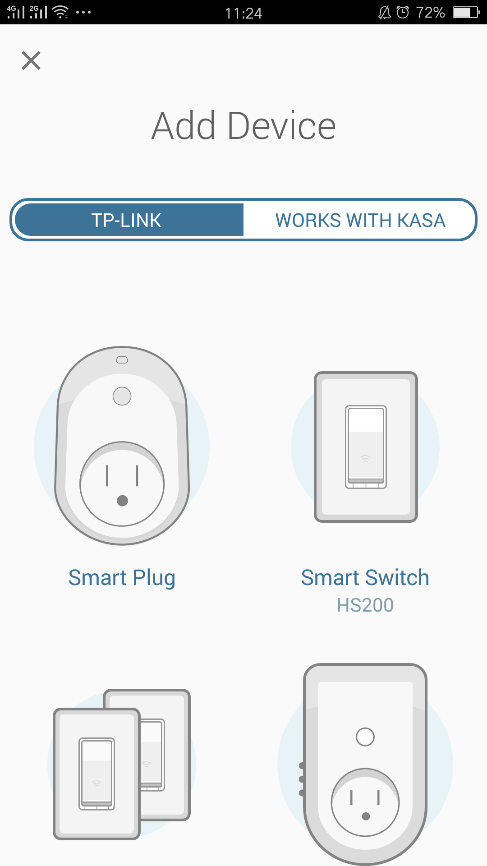 b. Check the Wi-Fi light, it will become solid amber after you plug it into the power socket. Click "Next" to continue.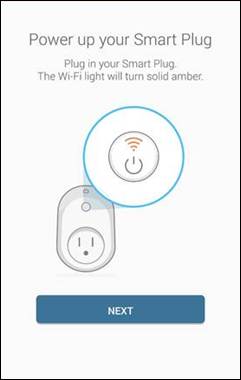 c. Then wait for about 15s until Wi-Fi light blinks amber and green. Click "Next" to continue the settings.
d. Connect the Smart Plug to home Wi-Fi. There is a difference between Android and iOS phone in this step:
For Android: Kasa will look for your Smart Plug automatically. About 1 minute is needed.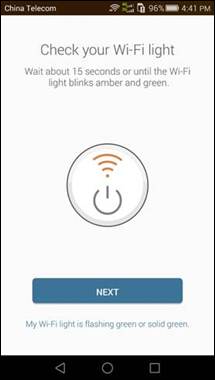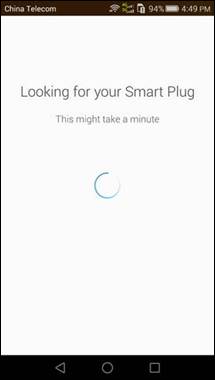 For iOS: You need to connect smart plug's WiFi manually, Kasa will give you a guide for this step after you click "NEXT" button.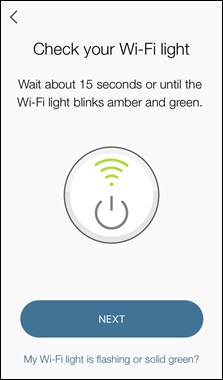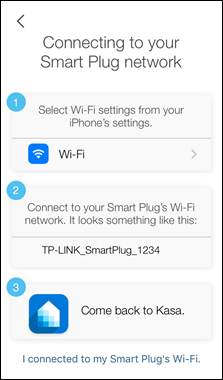 Then, please go into your iOS phone setting page, and connect to Wi-Fi of your smart plug, the SSID would be "TP-Link_Smart Plug_XXXX".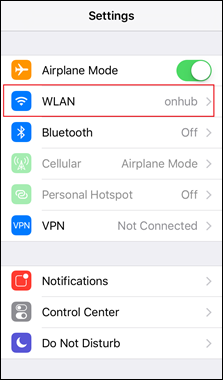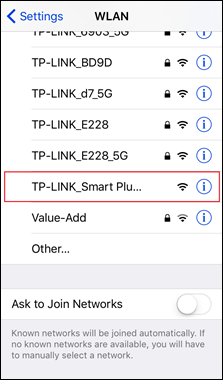 After finish this step, please go back to the Kasa guide page, Kasa will connect your smart plug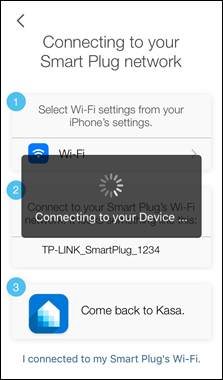 e. After a successful search, you need set a name for this Smart Plug. Click "Next" to continue.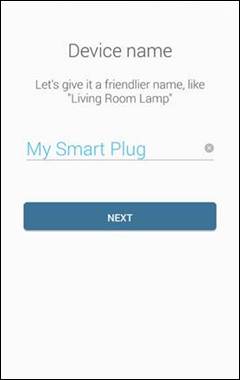 f. Here we can customize an icon for this Smart Plug. We can choose an icon from the list or choose from the "Albums" of your smart phone or take a photo.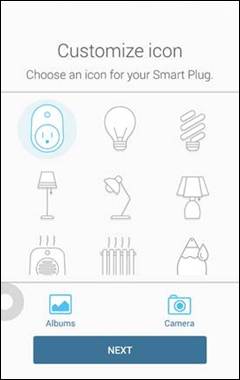 g. Connect the Smart Plug to your home network. Here we choose "onhub" as our home wireless network. If you want to use other wireless network, please click "different network" then connect to it.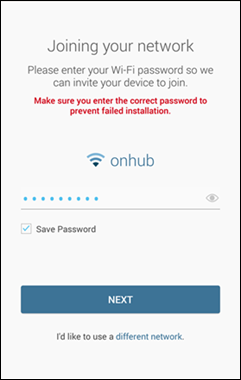 h. After that, Kasa will finish the settings within 1 minute!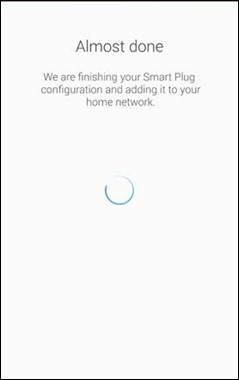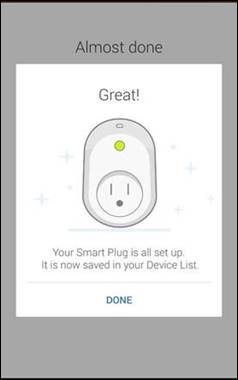 i. Click the Smart Plug icon, you can view the Status page of this Smart Plug like Energy Usage, and also configure its advanced settings via Schedule/Away Mode/Timer.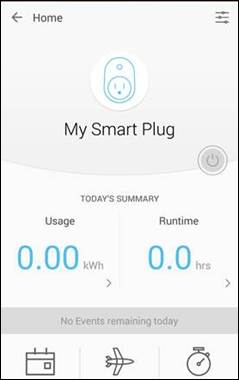 j.Tap

to enter the interface of Device Settings, enable "Remote Control" to allow your Smart Plug to be reached when you're away from home.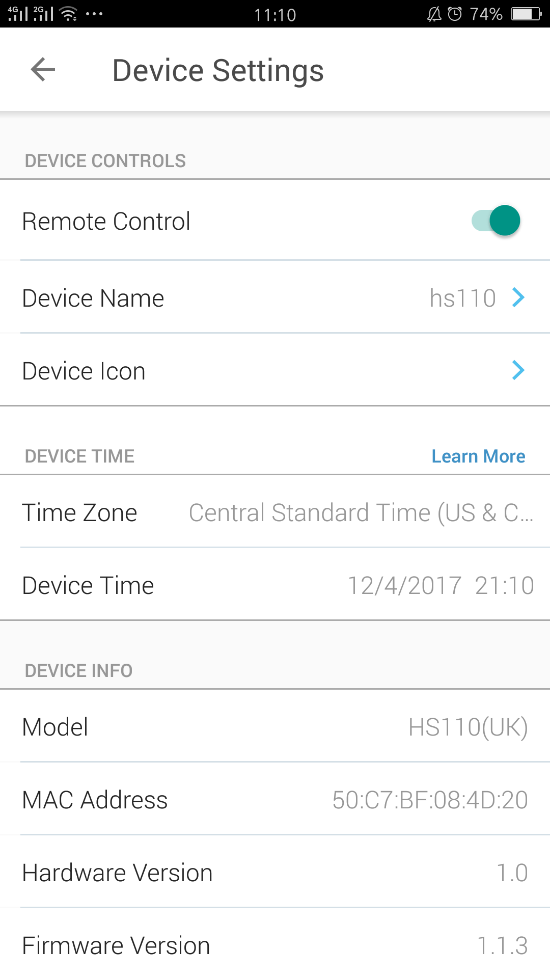 Note: If you meet any problem during above steps, you can:
Press the settings button until the Wi-Fi LED blinks amber and green alternately (about 5s) to initiate the app-config progress.
Press and hold the settings button until the Wi-Fi LED blinks amber rapidly (about 10s) to reset the smart plug to factory defaults.
More things you may want to do
After finish the connection of Smart Plug to home Wi-Fi, you may want to use the Amazon Echo or Google Home to help manage the device. For this purpose you can refer to below FAQs for configuration instruction:
How to control Smart Devices by Amazon Echo?
How to control Smart Devices by Google Home?
Get to know more details of each function and configuration please go to Download Center to download the manual of your product.
Is this faq useful?
Your feedback helps improve this site.