A Smarter Smart Switch: TP-Link Unveils Motion-Activated Smart Dimmer Switch
A Smarter Smart Switch: TP-Link Unveils Motion-Activated Smart Dimmer Switch
TP-Link®, a leading global provider of consumer and business networking products, has introduced its latest smart home offerings. Its motion-activated smart dimmer switch KS220M wins the CES 2021 Innovation Awards. With built-in motion and ambient light sensors, KS220M can make your home lighting controls even smarter.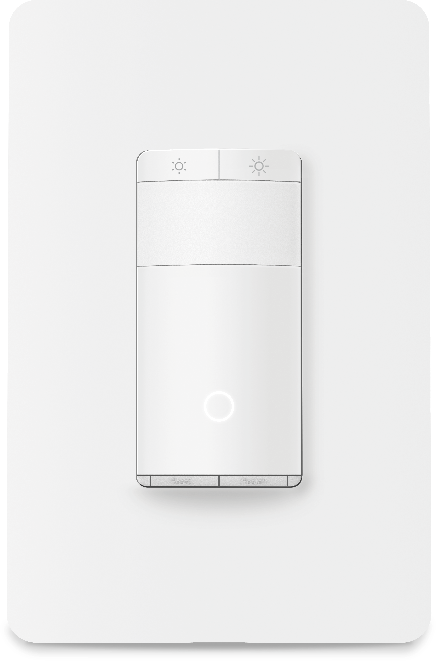 KS220M boasts multiple intelligent features. Your switch knows what you want.
Smart Motion Detection
The built-in motion sensor brings automated light control to any room of your home. Your connected lights guide you through the dark by turning on automatically when you enter and turning off when you leave. Thanks to the sensitive PIR sensor and professional Fresnel lens, this vital safety feature provides a wide range and high accuracy.
Ambient Light Detection
Want the light to be on automatically only when the room is dark for you but can't decide which that moment is? The ambient light sensor detects the amount of light in a space and makes that decision for you. Working with the motion sensor ensures that your light will only be triggered when it is dark.
Smart Control
Let the motion and ambient light sensors control your lights as you see fit through Smart Control. Set different light triggers and brightness levels based on your daily routines. A motion-activated night light in the bathroom is the perfect example of a Smart Control for your life.
Smart Dimming
Set the perfect ambiance for any mood or activity. Control the brightness to create the proper atmosphere, whether it's a movie night with your partner or a festive dinner with friends. Do it all in the Kasa Smart app or in conjunction with your preferred smart assistant.
Fade on and Off
Fade the lights off at night for smooth transitions to bedtime or wake up in the morning with the lights turning on gently.
Get Into the Circadian Rhythm
Fade the lights off at night or wake up gently in the morning – let the natural progression of light get your day started and finished the right way.
Control All with One Tap
Use Smart Actions via the Kasa Smart app. You can seamlessly control all your connected Kasa Smart devices with a single tap on the smart switch. Your home is only smart when your smart devices are connected and communicating.
Founded in 1996, TP-Link is a global provider of reliable networking devices and accessories, involved in all aspects of everyday life. The company is consistently ranked top provider of WLAN products, supplying distribution to more than 170 countries and serving hundreds of millions of people worldwide.
# # #
*CES® Innovation Awards are granted to products based upon materials submitted by the honorees.