Archer AXE300 is the industry's fastest WiFi 6E home router to date thanks to its 16-stream quad-band WiFi featuring the brand-new 6 GHz band for overall speeds up to 16 Gbps. It comes equipped with powerful multi-gigabit ports to meet users' needs for multi-scenario ultra-fast wired internet. Archer AXE300 offers stellar network performance and security, yet is easy to set up and manage with the intuitive Tether app.
Packaging
Before unboxing Archer AXE300, let's take a look at the packaging. Colored in typical TP-Link Blue with black edges, the front side showcases the 8-antenna router, its product name, and a few highlights such as WiFi 6E, an IF Award, and HomeShield.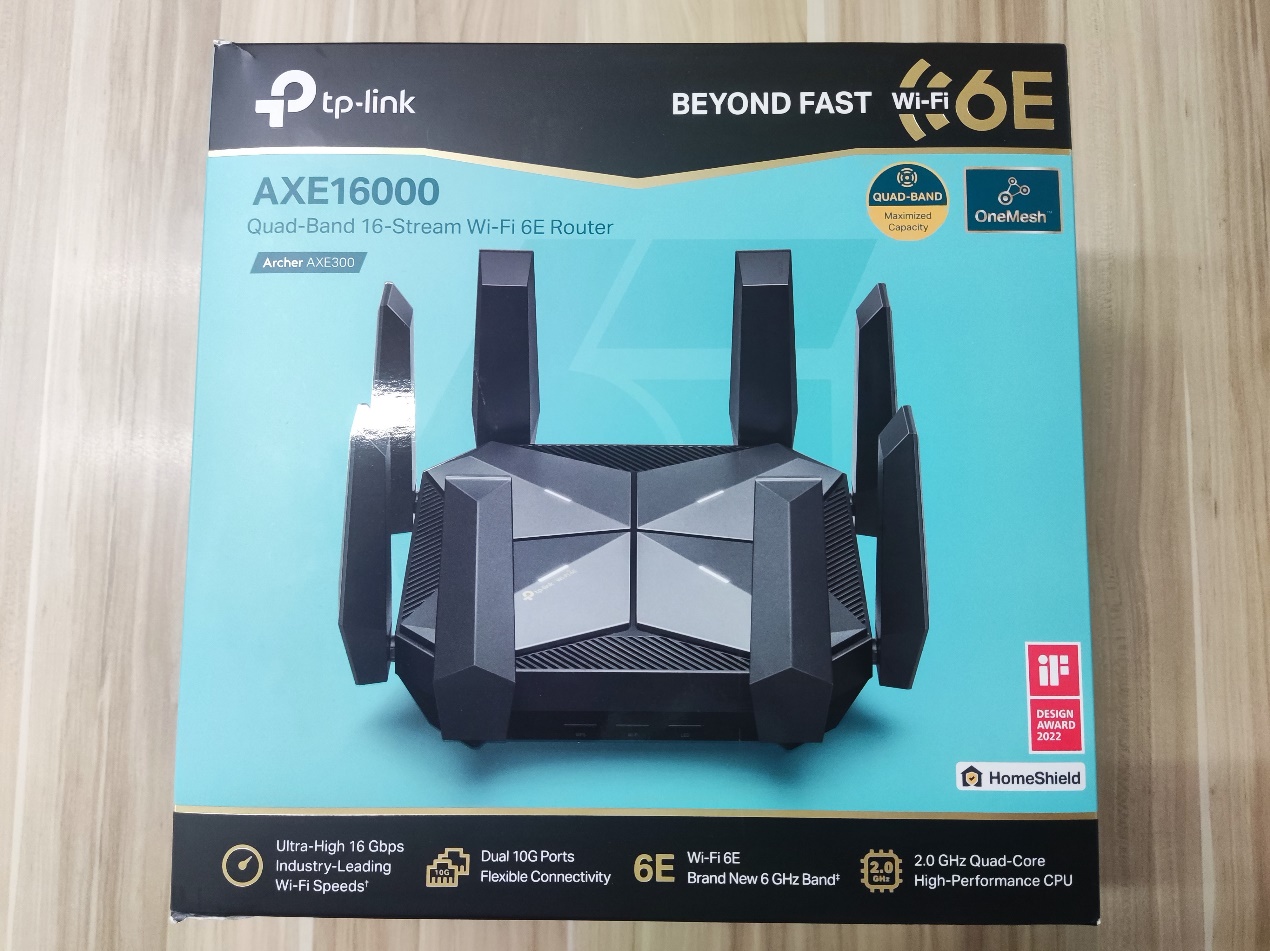 The back side further explains major features, reinforcing the impression of a super-fast, secure, powerful, and flexible home router.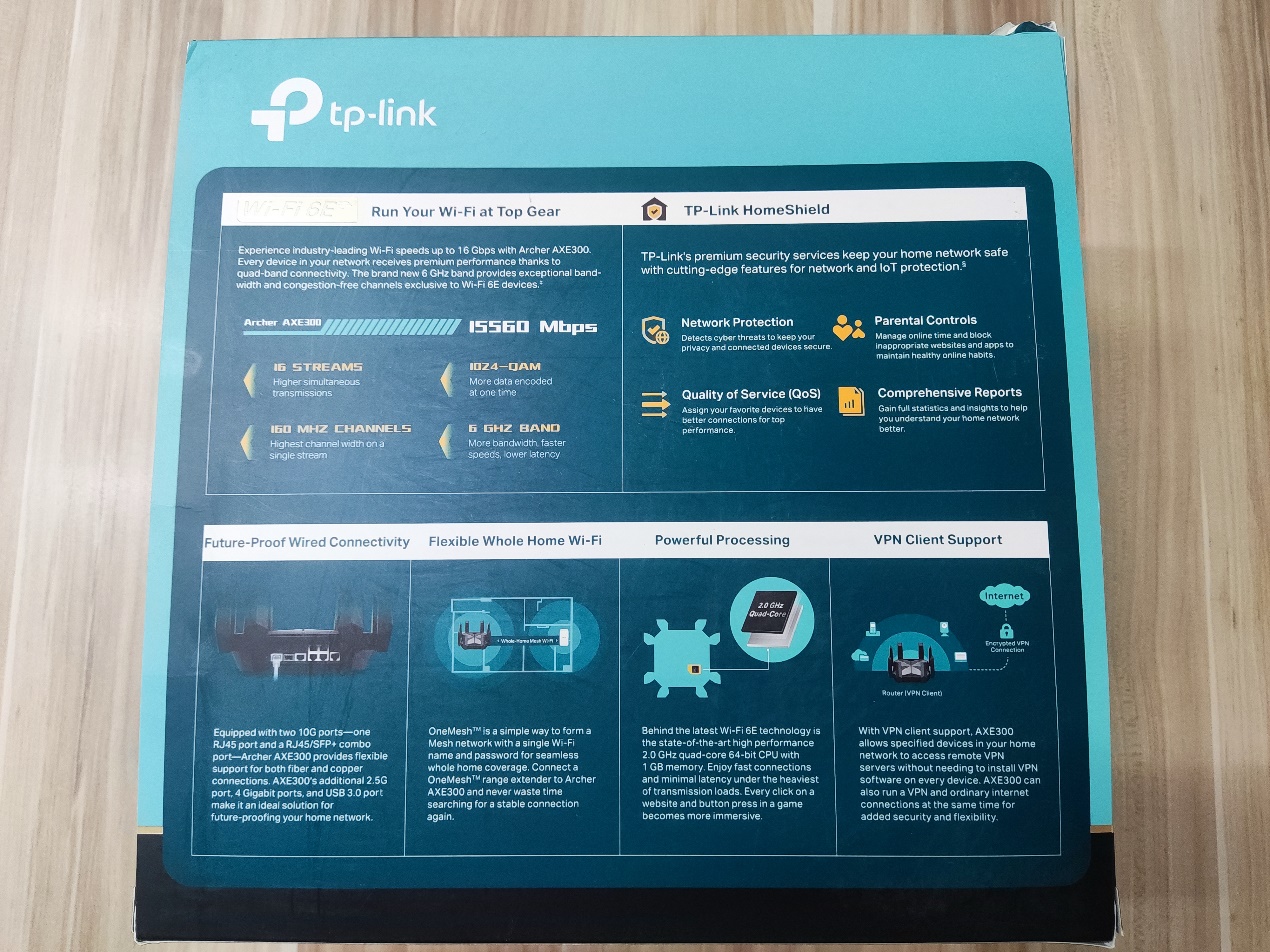 The left and right sides list more features, detailed specifications, and package contents. It also diagrams the ports and buttons while also briefly introducing its web page and app.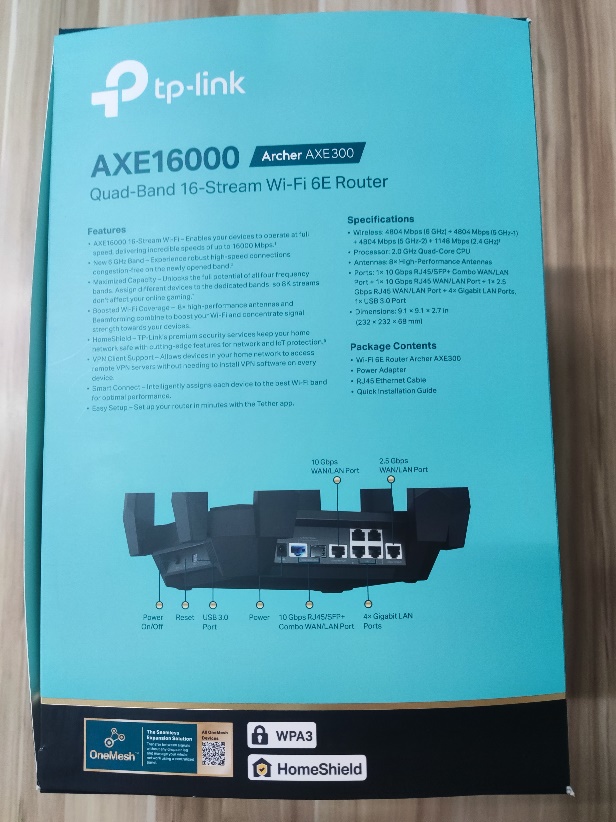 n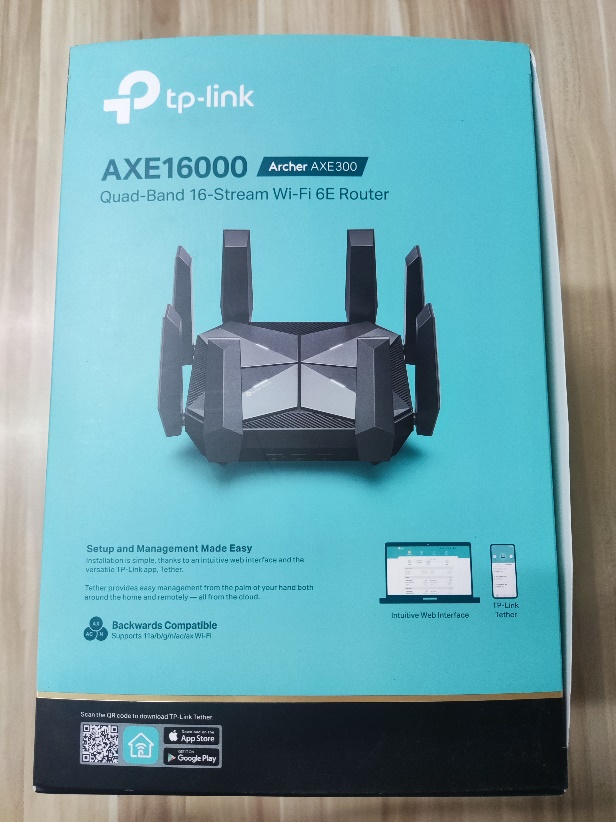 Unboxing
Opening the packaging, you're greeted by a white accessory box nestled between a black foam frame. Here, you'll find the power adapter and Ethernet cable. Beneath the accessory box lie the manuals. Lifting the foam block unveils the 8-antenna Archer AXE300.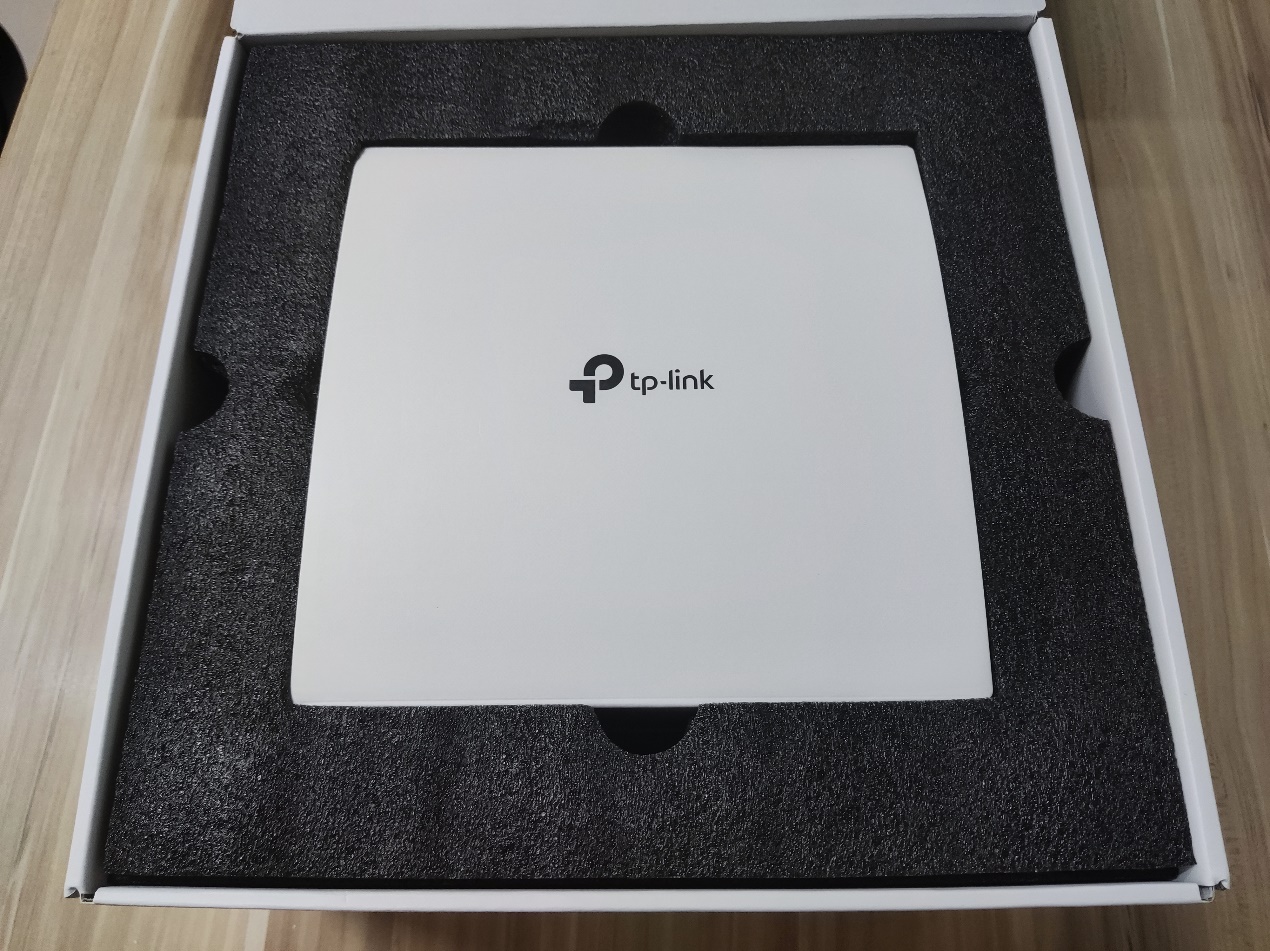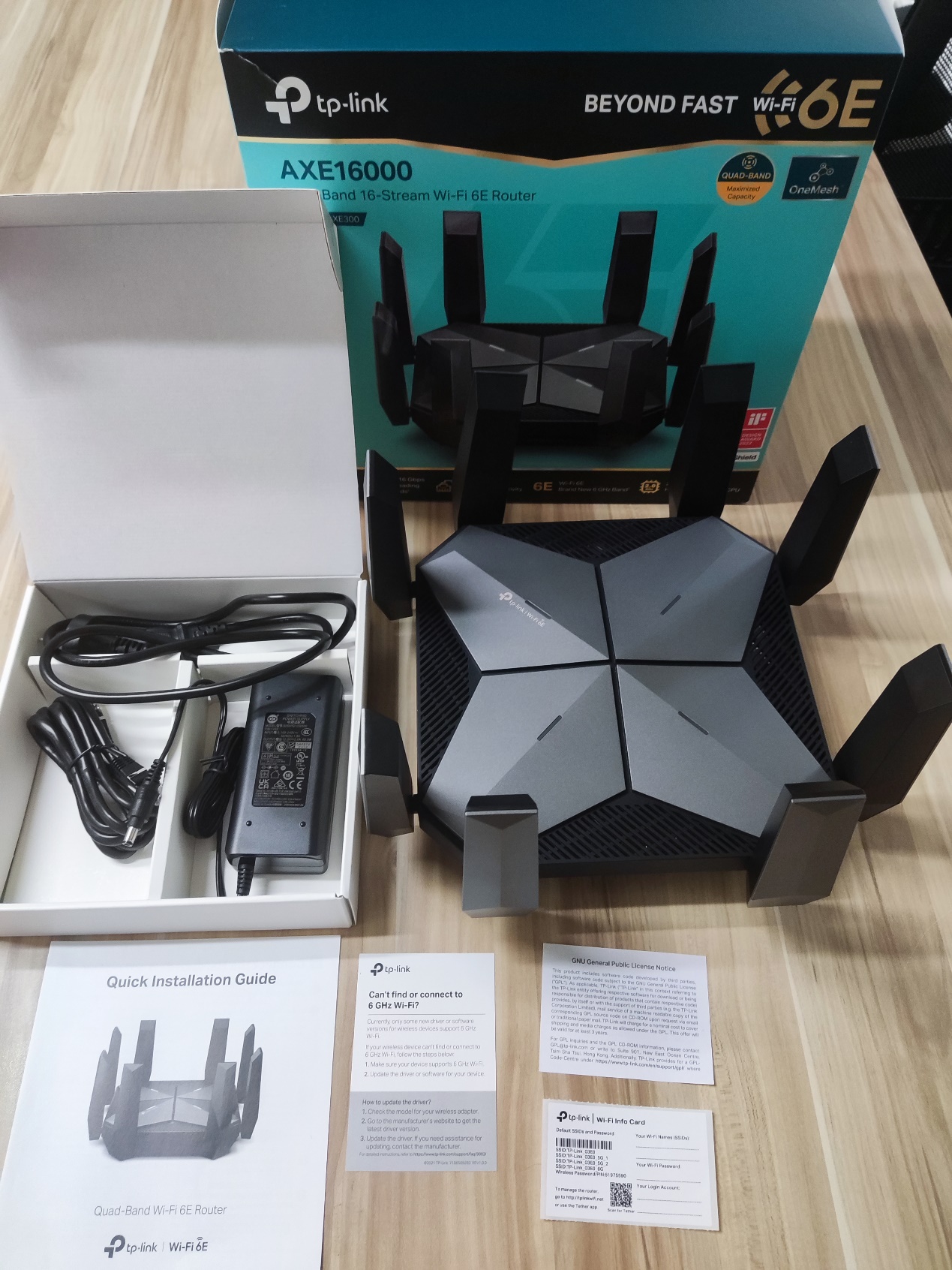 Appearance
As a flagship WiFi 6E router with quad-band AXE16000, Archer AXE300's design reflects a pop-culture mecha. The top cover forms an "X" to connect the router with TP-Link's AX series. Along its shell is a carved-like cover that provides striking shadows like razor-sharp blades. Eight bold antennas stand erect as if guarding the center like a protective matrix.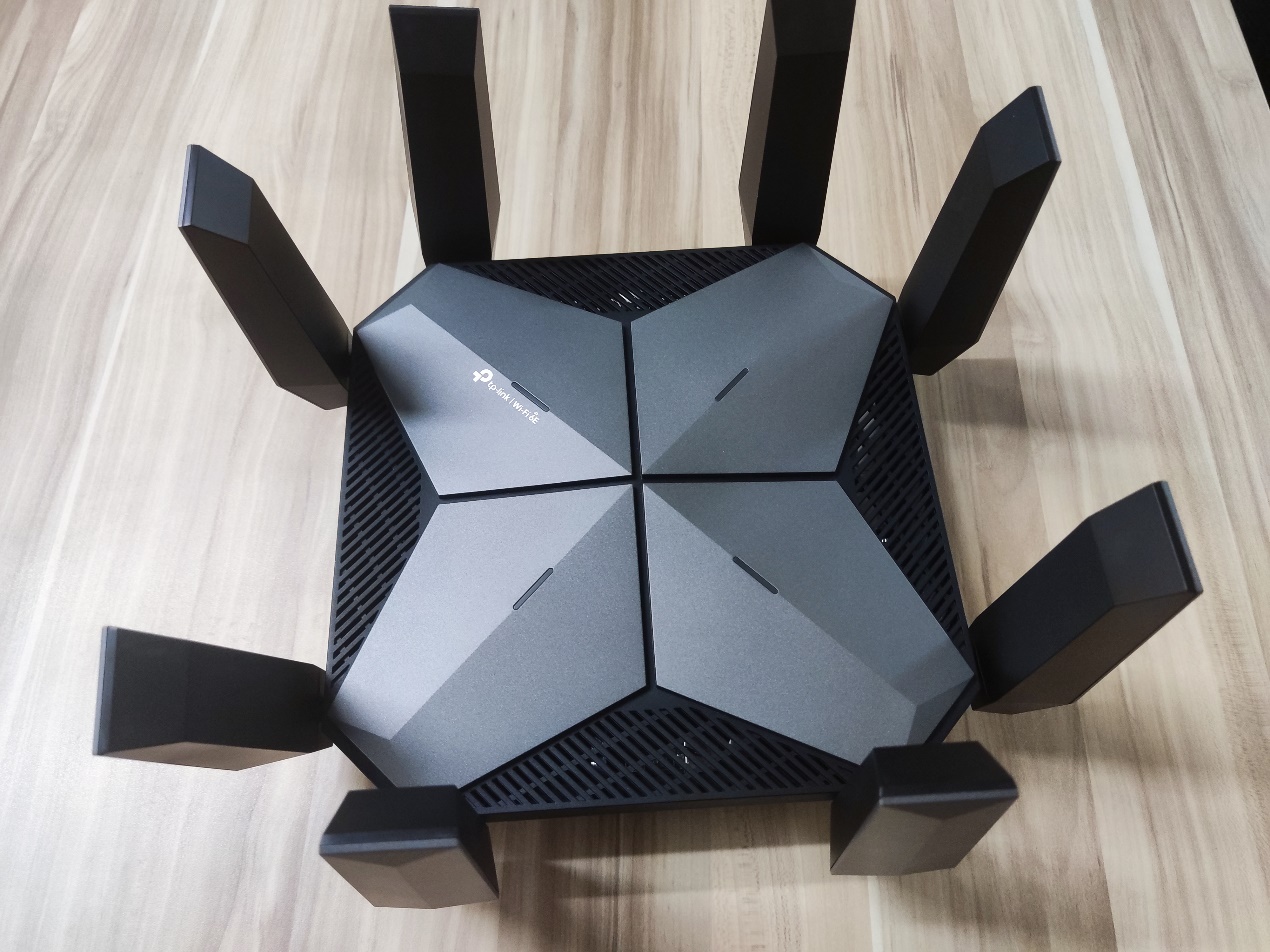 Archer AXE300 comes equipped with a 10Gbps RJ45/SFP+ Combo port, a 10Gbps WAN/LAN port, a 2.5G WAN/LAN port, and four 1Gbps LAN ports—all ready for multi-scenario ultra-fast wired internet.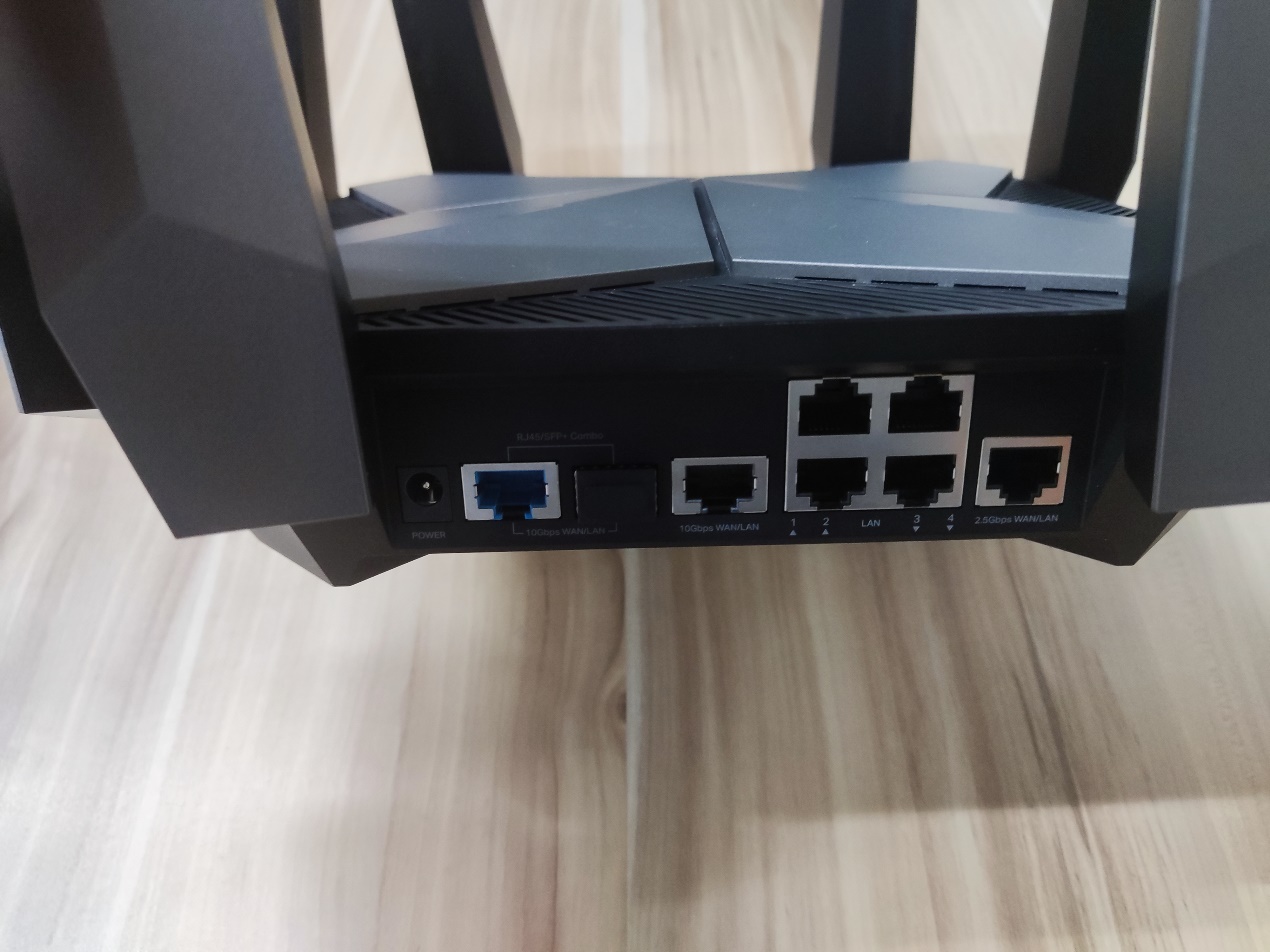 Setup
Archer AXE300 is easy to set up and manage with the TP-Link Tether app. Download the Tether app, and it will walk you through the setup in minutes.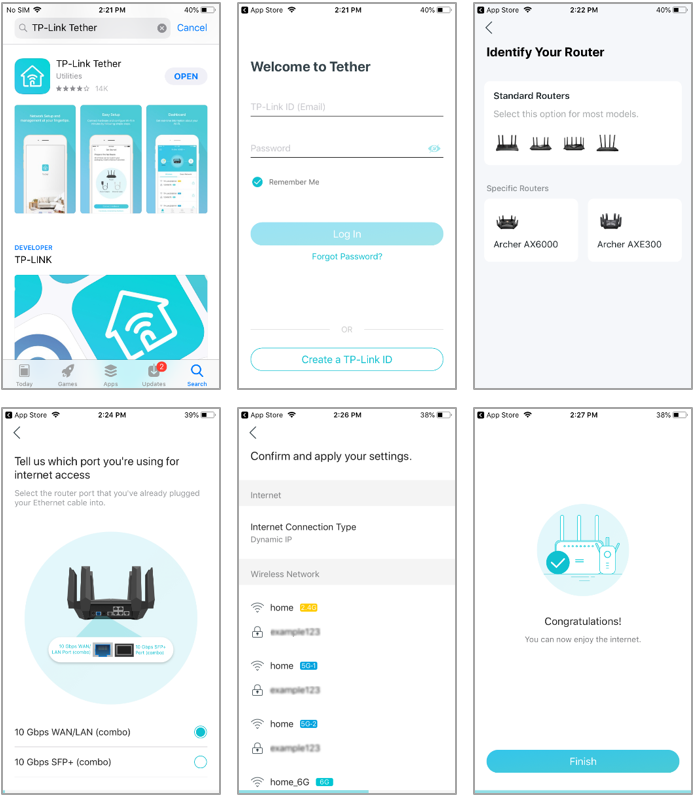 Management
The TP-Link Tether provides the easiest way to access and manage TP-Link routers and extenders with mobile devices. Change network settings, manage clients, safeguard network activities, and use various advanced tools to get full control of your home network.