How can I play an RTSP live stream of my Tapo camera
Tapo cameras support the standard RTSP Protocol and they can work with third-party software or applications. If a user wants to view the live stream of the camera with a third-party app like VLC Player, he will just need to input the URL of the RTSP stream on the VLC Player app.
The URL of the RTSP live stream for the Tapo cameras will be:
For a 1080P (1920*1080) stream: rtsp://username:password@IP Address:554/stream1
For a 360P (640*360) stream: rtsp://username:password@IP Address:554/stream2
Notes:
1. The username/password is the camera account that you created via the Tapo app. We will show you how to create a camera account later in this article (Step 1).
2. The IP address is the camera's IP address assigned by your host router. You can find it on your host router's DHCP list or in the Tapo app (Go to Camera Settings and navigate to the camera details page).
3. If you want to view the live stream of the Tapo camera with a third-party app remotely, you will need to open the port 554 for the camera on your host router first.
4. You could also use ONVIF standards to add the Tapo camera with its username/password and IP address.
Apart from Tapo app, Tapo cameras can work with other third-party software to use and manage your Tapo camera. Here we take iSpy, a video surveillance software, as an example.
Note: Before you start, make sure the computer running iSpy and your camera are connecting to the same network.
Step 1: Create a camera account in Tapo app
1. On the home page, tap on your camera model card or tap Camera Preview > Manage to go to Live View page.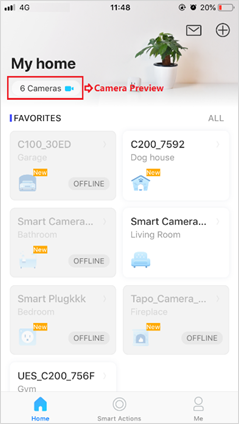 2. On the Live View page, tap the gear icon to enter the Camera Settings page.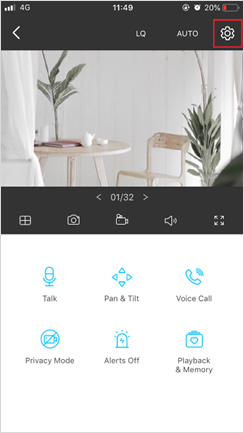 3. Tap Advanced Settings, then select Camera Account to create an account (username and password) for camera login on other portals.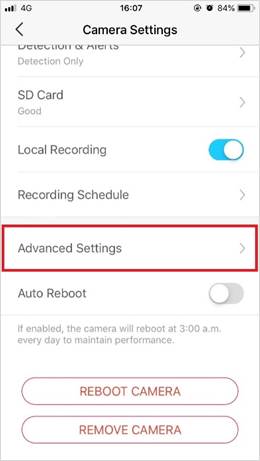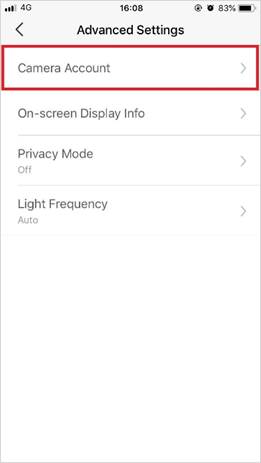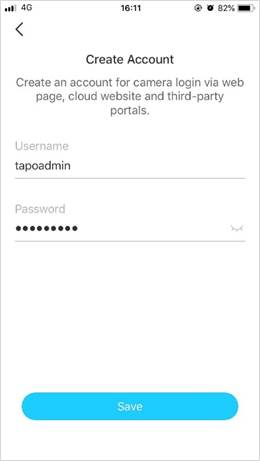 Step 2: Add your Tapo camera on iSpy
1. Run the iSpy software on your computer.
2. Click Add on the top left menu and select ONVIF Camera.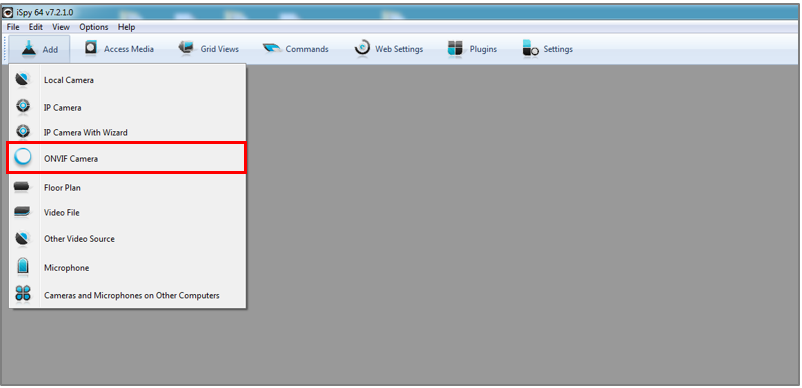 3. Enter the Username and Password that you set for your camera on the pop-up window, select Network Address, and click Next. You can customize other parameters if needed.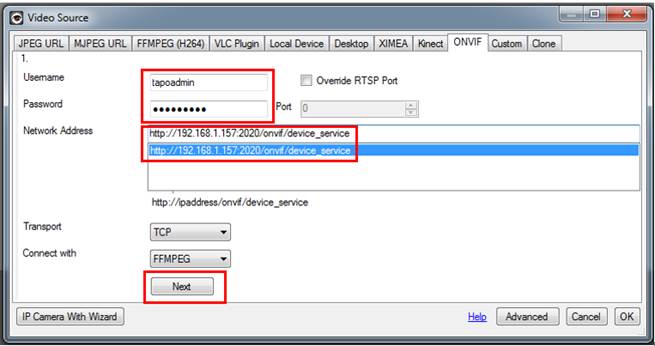 4. Choose the video resolution and click OK.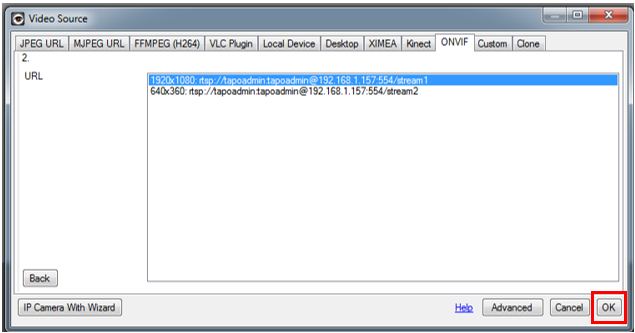 5. Customize the camera settings as needed, including Microphone, Talk, Motion Detection, Alerts, Recording, Images, Scheduling, and Storage. You can also change all the settings later. Click Finish to complete adding your camera to iSpy.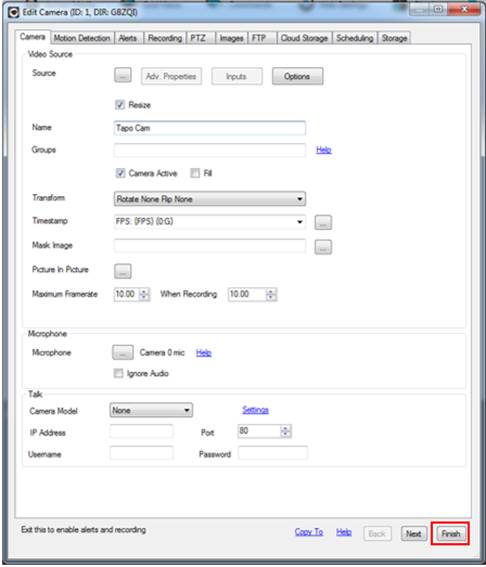 6. After adding your Tapo camera to iSpy, you can monitor and manage it as using the app. View the live, customize motion detection, check the recordings when motion detected, set recording schedules, record videos and more.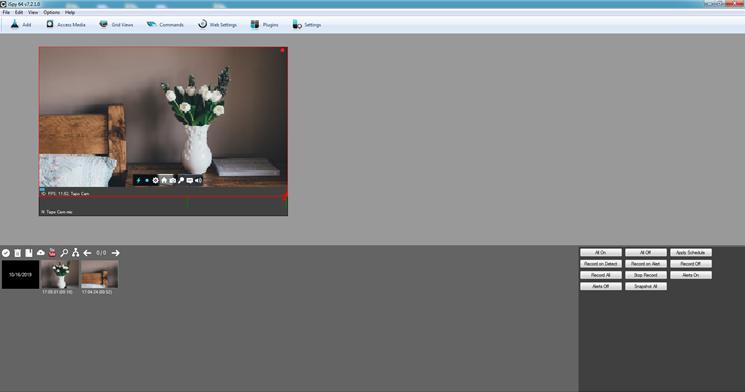 Get to know more details of each function and configuration please go to Download Center to download the manual of your product.
Is this faq useful?
Your feedback helps improve this site.
SubscriptionTP-Link takes your privacy seriously. For further details on TP-Link's privacy practices, see TP-Link's Privacy Policy.
From United States (English)?
Check products and services for your region.