วิธีการกำหนดค่าโหมด Repeater / Bridge ของเราเตอร์ไร้สายพลังงานสูง
โหมดนี้เพิ่มความครอบคลุมไร้สายภายในบ้านของคุณ
เราจะใช้ TL-WR941HP เพื่อสาธิต
ขั้นตอนที่ 1: กำหนดค่า
เคล็ดลับ: การใช้ปุ่ม WPS เป็นวิธีที่ง่ายในการขยายเครือข่ายโฮสต์ของคุณ เราขอแนะนำให้คุณใช้วิธีนี้หากเราเตอร์โฮสต์ของคุณมีปุ่ม WPS ปุ่มอาจมีลักษณะดังต่อไปนี้:

• ตัวเลือกที่หนึ่ง : การใช้ปุ่ม RE
1) กดปุ่ม WPS บนเราเตอร์หลัก
2) กด

(ปุ่ม RE) บนแผงด้านบนของเราเตอร์ประมาณ 3 วินาทีภายใน 1 นาที เราเตอร์จะเริ่มต้นใหม่
3) เมื่อรีบูทใหม่ไฟ LED RE ควรเปลี่ยนจากกะพริบเป็นสถานะหยุดนิ่งซึ่งบ่งชี้ว่าการเชื่อมต่อสำเร็จ
• ตัวเลือกที่สอง : การใช้เว็บเบราว์เซอร์
เข้าสู่เราเตอร์ หากคุณไม่ทราบวิธีการทำเช่นนั้นโปรดอ้างอิง How to log into the web management page of High Power Wireless N Router? (new logo)
หลังจากล็อกอินสำเร็จให้ทำตามคำแนะนำทีละขั้นตอนเพื่อทำการตั้งค่าเริ่มต้นให้เสร็จสมบูรณ์
2. เลือก Region และTime Zone คลิก Next

3. เลือกโหมด Range Extender คลิก Next.

4.เชื่อมต่อกับเครือข่าย 2.4GHz คลิก Wireless Scanner เลือกเครือข่ายโฮสต์ของคุณจากหน้าต่างแจ้งและป้อนรหัสผ่านไร้สาย คลิก Next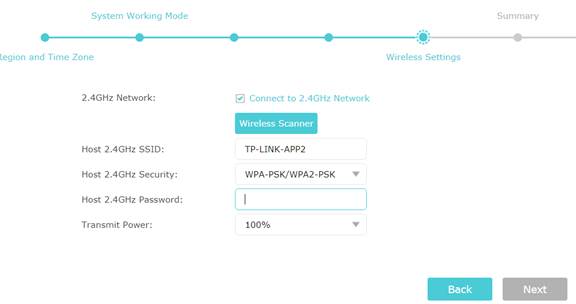 5. ยืนยันการตั้งค่าของคุณคลิก Save.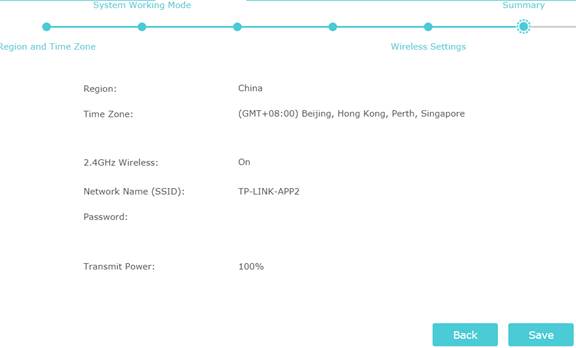 รอให้เราเตอร์รีบูท
6. เสร็จสิ้นการตั้งค่า กดที่ปุ่ม Finish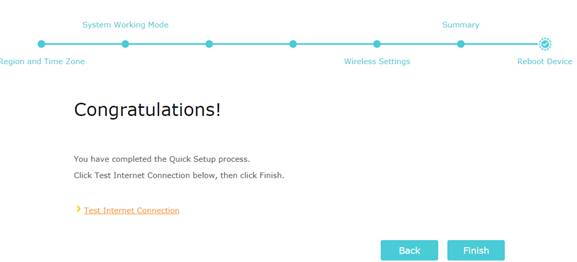 ขั้นตอนที่ 2: ย้ายที่ใหม่ :
ปลดสายอีเธอร์เน็ตระหว่างเราเตอร์ TP-Link และเราเตอร์หลักของคุณ วางเราเตอร์ TP-Link ระหว่างเราเตอร์หลักของคุณและจุดอับสัญญาณ Wi-Fi ตำแหน่งที่คุณเลือกจะต้องอยู่ในช่วงของเครือข่ายหลักที่คุณมีอยู่

ขั้นตอนที่ 3: สนุกกัน !
เครือข่ายแบบขยายใช้ชื่อเครือข่ายไร้สายและรหัสผ่านเดียวกันกับเครือข่ายโฮสต์ของคุณ
Get to know more details of each function and configuration please go to Download Center to download the manual of your product.
Is this faq useful?
Your feedback helps improve this site.
SubscriptionTP-Link takes your privacy seriously. For further details on TP-Link's privacy practices, see TP-Link's Privacy Policy.
From United States?
Get products, events and services for your region.