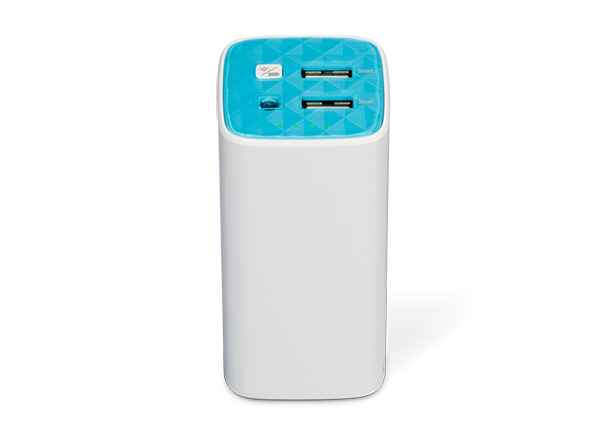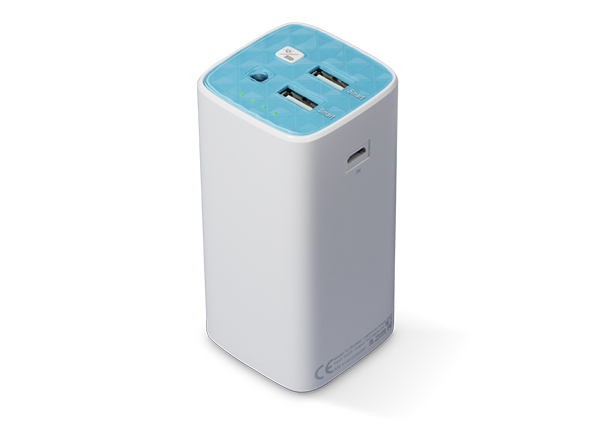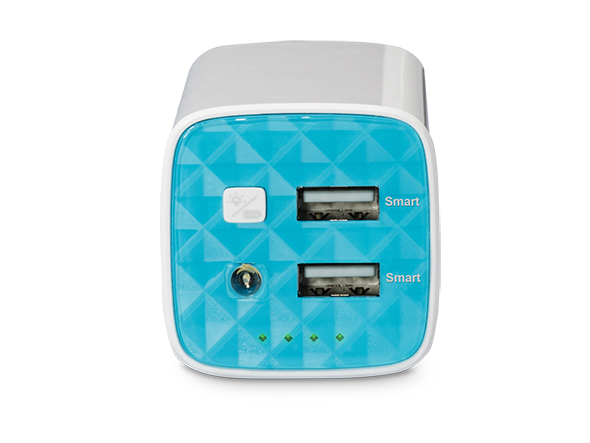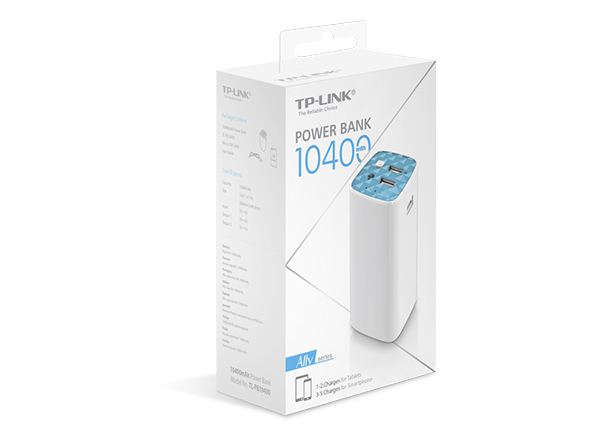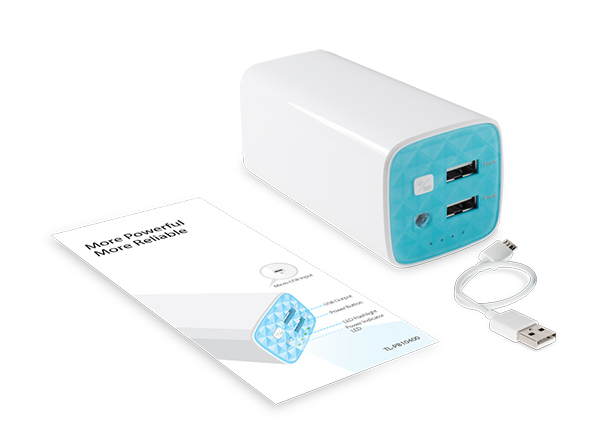 Hoge capaciteit van 10400 mAh
Via de twee USB-aansluitingen kunt u snel twee apparaten tegelijk opladen
Geschikt voor apparaten die met 5 V via de USB-aansluiting worden opgeladen
Meerdere beveiligingen
Praktische zaklamp functie
De favoriete's gadget van iedereen
TL-PB10400Ally-serie
10400mAh Powerbank
Krachtige
LG batterij
TP-Link
Smart Charging
Ultrasnelle
laadsnelheid(2.4A)
Zaklamp
Voorzien van
beveiligingen
Krachtige LG batterij,
Een van 's werelds beste batterijmerken
De powerbanks uit de Ally-serie van TP-LINK beschikken over LG batterijen, een van de beste batterijen die op de markt verkrijgbaar is. Alle oplaadbare batterijen hebben een beperkte levensduur en de beschikbare capaciteit vermindert zodra het buiten koud is. Bij de powerbanks uit de Ally-serie is gebruik gemaakt van de geavanceerde technologie van de LG batterijen. Bij deze powerbanks gaat de capaciteit minder snel achteruit, waardoor de powerbanks langer meegaan en meer beschikbare capaciteit behouden bij lage temperaturen.
Langere levensduur
Meer capaciteit
bij lagere temperaturen
Veiliger
Hoge capaciteit van 10400 mAh
Dankzij de hoge capaciteit van 10400 mAh en een circuit met hoge energie-efficiëntie wordt de oplaadtijd tot een minimum beperkt, waardoor er meer stroom overblijft en u uw apparaten vaker kunt opladen.
5.2keer

een iPhone 6s opladen

2.9keer

een Galaxy S7 opladen

1.7keer

een iPad mini 4 opladen
Geavanceerde laadtechnologie,
de optimale draagbare lader voor al uw apparaten
Dankzij de Smart Charging-technologie van TP-LINK herkennen beide Smart-poorten
de apparaten die u aansluit: een iPhone, iPad,
Samsung, Nexus, Kindle, Apple Watch, Fitbit of andere draagbare
apparaten. Vervolgens wordt de optimale laadspanning toegepast, waardoor
hij de perfecte lader is voor al uw apparaten.
En ook dé snellader!
Deze krachtige lader ondersteunt tot 5 V/2.4 A en beschikt in totaal over een vermogen van 15 W. Hiermee kunt u al uw apparaten op volle snelheid opladen, wat veel originele laders niet kunnen vanwege het beperkte vermogen.
De TL-PB10400 laadt 65% sneller, waarmee u 40% laadtijd bespaart. Met de TL-PB10400 laadt u een iPhone 6s Plus in 150 minuten op, terwijl dit 250 minuten duurt met een originele lader van Apple.*
*Helderheid van het scherm op maximaal niveau. Werkelijke laadtijd is afhankelijk van de situatie
Na 6 uur opladen:

PB10400 laadt het apparaat op tot

95%

Standaard powerbank laadt het apparaat op tot

61%

*Powerbank met 5 V/1 A is gebruikt als testapparaat
Laad uw apparaat 's nachts volledig op
De TL-PB10400 heeft ook een aansluiting voor snelladen (5 V/2 A), waardoor het slechts 6,3 uur
duurt voordat hij weer volledig is opgeladen, terwijl bij andere modellen met 10000 mAh
dit wel 9,8 uur duurt. In één nacht van 0 naar 100%, de TL-PB10400 is 's ochtends
meteen klaar voor gebruik.
Zaklamp
De ingebouwde zaklamp komt altijd van pas bij activiteiten binnen- of buitenhuis.
Een betrouwbare stroomvoorziening
Kortsluiting
Overspanning
Overbelasting
Overlading
Diepontlading
Oververhitting
Verbeterde compatibiliteit
Compatibel met smart-apparaten die draaien op iOS, Android of Windows en andere apparaten die oplaadbaar zijn via usb, van apparaten met een grote batterij zoals tablets tot aan gadgets met een kleine batterij zoals draagbare smart-apparaten.
Specificaties
Capaciteit
10400 mAh

Input
5 V/2.0 A
Output
Iedere poort max. 5 V / 2.4 A gelijkspanning
Totaal max. 5 V / 3 A gelijkspanning
Interface
1 micro usb-aansluiting
2 usb 2.0-aansluitingen
Ledindicator geef energieniveau of laadstatus aan
1 knop om energieniveau te tonen
Compatibiliteit
Smartapparaten die draaien op iOS, Android, Windows en de meeste andere apparaten die oplaadbaar zijn via usb
Grootte
61,2 x 22,4 x 150,0 mm
Gewicht
241 g
Verpakkingsinhoud
TP-LINK Ally-serie 10400 mAh Powerbank TL-PB10400
Micro usb-kabel
Gebruiksaanwijzing
Awards

Recommendation

TL-PB10400 was recommended with 5/5 stars from Alt om DATA

2015, Denmark

Beste Koop

TL-PB10400 has received the "Beste Koop" award from PCM

2015, Netherlands

Excellent

TL-PB10400 has received the award of "Excellent" from HWI

2015, Netherlands

Redactie Tip

TL-PB10400 has received the award "Redactie Tip" award from Computer!Totaal

2015, Netherlands

Excellent

TL-PB10400 has received the award of "Excellent" from HWI

2015, Netherlands
Abonneer
TP-Link hecht veel waarde aan privacy. Voor meer informatie over ons privacybeleid kan je onze Privacy Policy bekijken.
Krijg updates over nieuwe producten, samenwerkingen en ander interessant nieuws
From United States (English)?
Check products and services for your region.