Deco M5 Setup Walkthrough
Note:To make sure the setup process can carry on smoothly, please disable the Power-Saving mode on the phone.
The Deco M5 can only be set up through the Deco mobile app, available on Android and iOS. This guide will walk you through each s.
Launch the App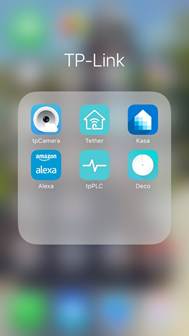 Log in or tap Sign Up to set up a TP-Link ID.
*Note: If you already have a TP-Link Cloud account, you can log in using that.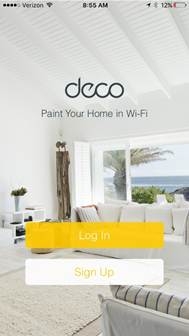 Tap "Let's Begin"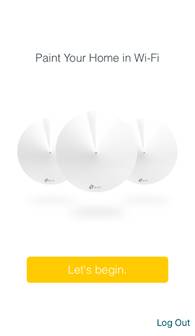 Unpack the contents of the box. Once you verify you have everything, click "Next"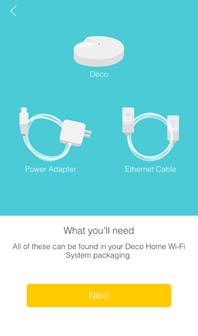 Disconnect your modem's power and tap "Next"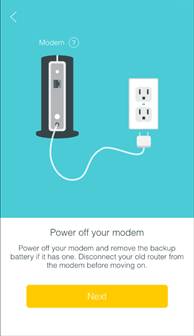 Connect one of your Deco units to your modem via Ethernet Cable, and power on both devices. Tap "Next" when both devices are fully booted.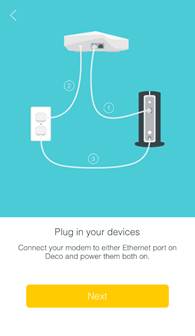 Wait for the 'Internet' light to be stable on your modem, then tap "Internet LED is stable"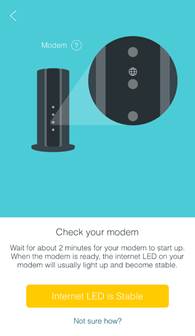 Turn on Bluetooth on your smartphone and wait for the Deco's LED to pulse blue. Tap "Deco's LED is Pulsing Blue".
Note: If the LED is not pulsing blue, press RESET button at the back panel of the unit. Press it for one second, the LED will turn yellow. Just wait for about one minute until the LED turns pulsing blue and go on.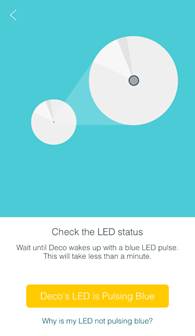 Your smartphone will attempt to find and link to the Deco.
In case it fails to find the Deco in this step:
1, Make sure the smartphone supports Bluetooth 4.0 or later.
2, Switch to another smartphone and restart the onboarding process.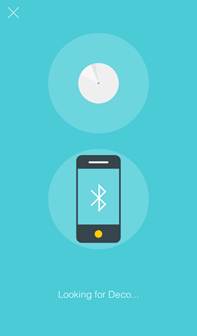 Assign your connected Deco to a room.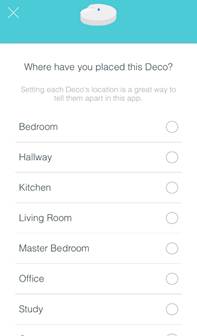 Deco will then attempt to connect to the internet.
If this step fails:
1, Connect a PC to the front modem directly, ensure Internet is working.
2, Disconnect the Deco from the modem, restart both of them, wait for two minutes, reconnect them and start again.
3, Be sure the Ethernet cable is in good condition, and connected firmly on both ends.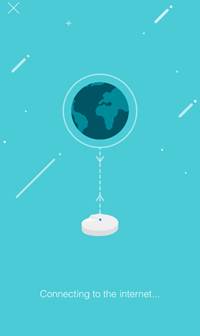 Now create your Wi-Fi network name and password.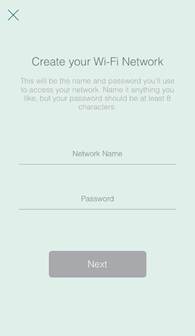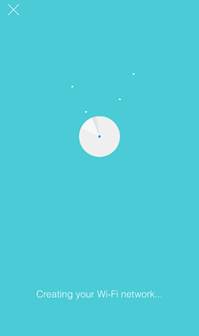 Complete setup, or continue adding more Deco units.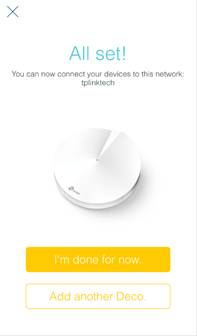 This Article Applies to:
Deco P7 , Deco M9 Plus , Deco M5
Is this faq useful?
Your feedback helps improve this site.
When You Set Up | Updated 09-21-2017 02:12:26 AM