How to find the firmware version of my TP-Link device?
Log into the web page
Step 1
Turn over the device, you can see a label at the back of the devices of TP-Link, and note down the LAN IP address, Username and Password. Here we take TD-W8961ND as example, the LAN IP is 192.168.1.1.
Step 2
Connect your computer or phone to your TP-Link device. Open your web browser and enter the LAN IP address in the address bar, then press "Enter". We could use IE, Firefox, chrome and safari and so on. Here we take IE as example.

Step 3
Enter the username and password of your device. The default Username and Password are both admin.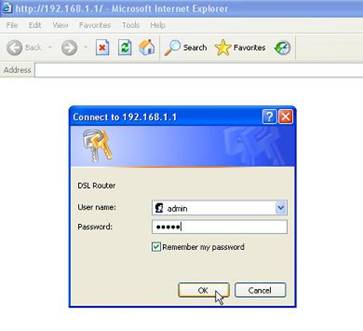 Step 4
Usually, on the web-based Utility (Management Page), you can find the firmware information. The build number indicates the released date, the first two or four digits representing the year, next two month and next two day. For example, 120315 means it's released on March 15, 2012; and 20140924 represents September 24, 2014.
Please choose the category of your device in the table below.
Link here to find the correct product category of your model.
Example A: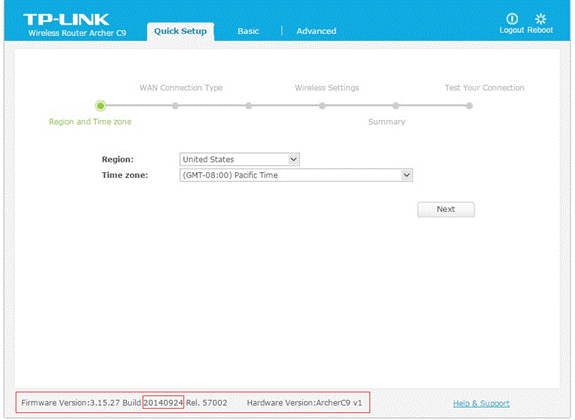 Example B:

Example C: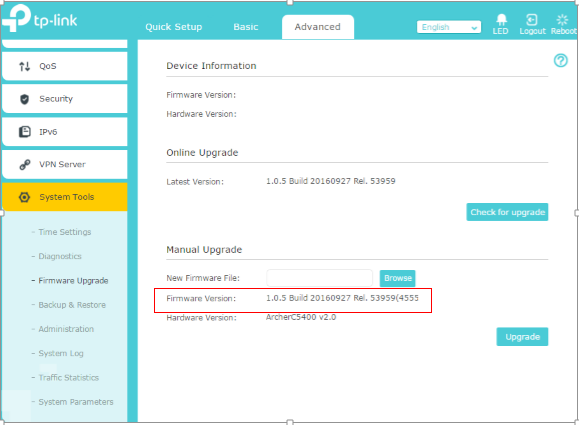 Example A: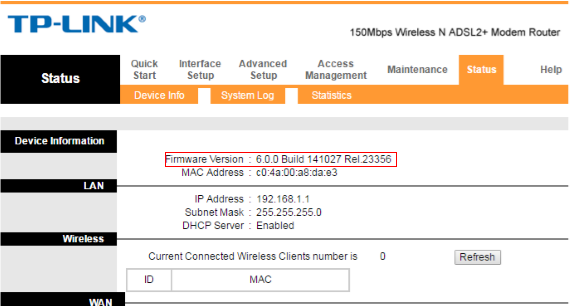 Example B: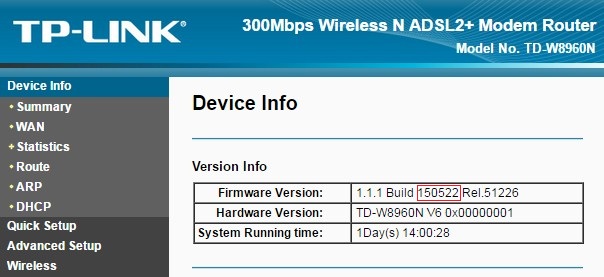 Example C:

Example D: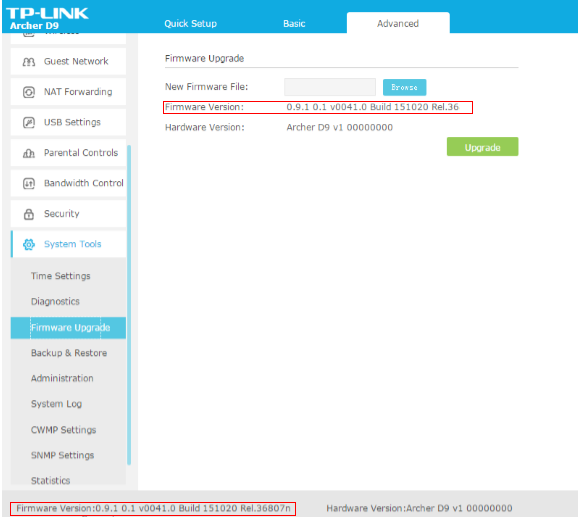 Example E:

Example F:

Example A:

Example B: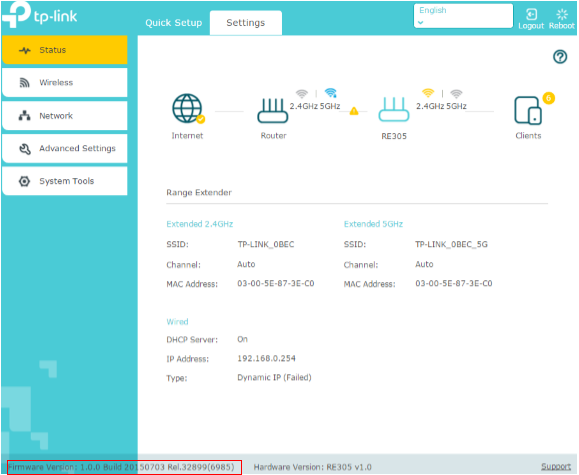 Powerline Adapters
Example A
Open the management utility

,firmware version will display under Status tab.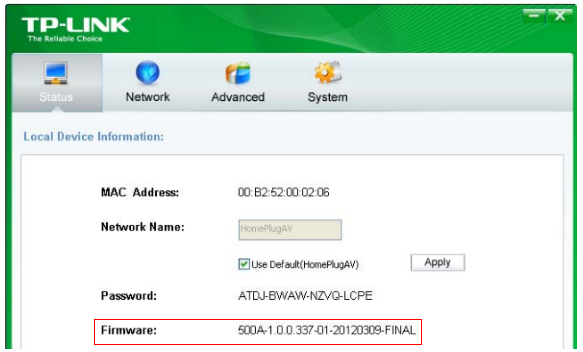 Example B
Open the utility

,move your mouse over a device, and click the

(Basic) icon. Go to the Version page. Here you see the current firmware version of this device.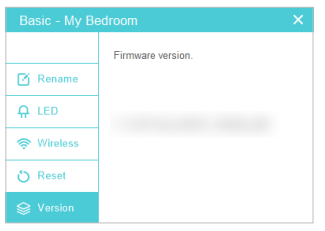 For Smart Home (Cloud Cameras)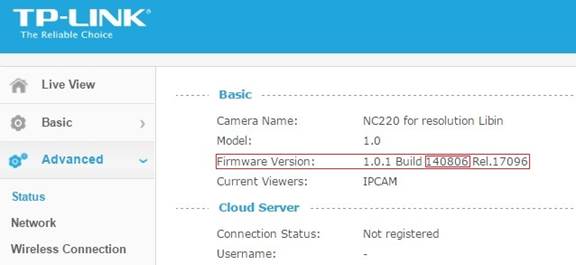 Example A: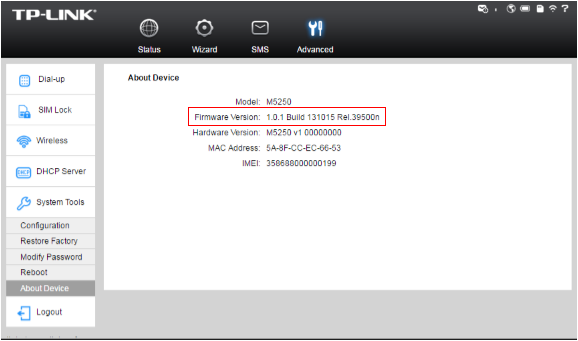 Example B: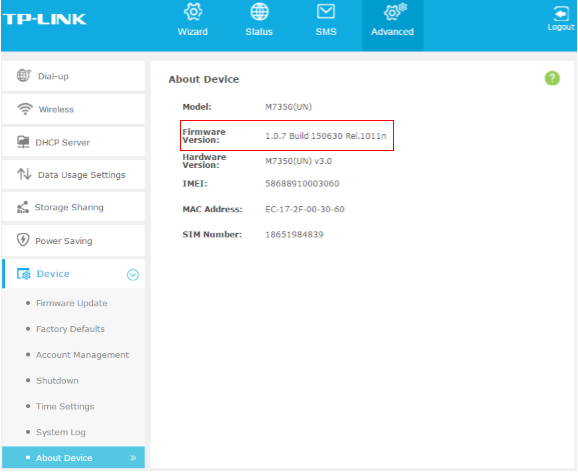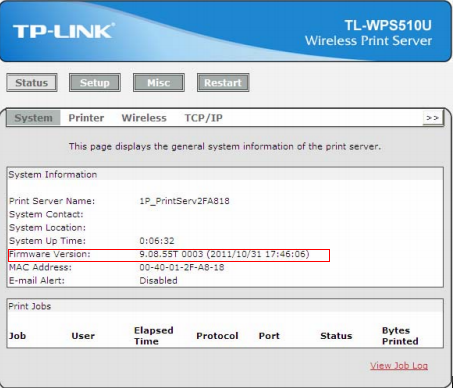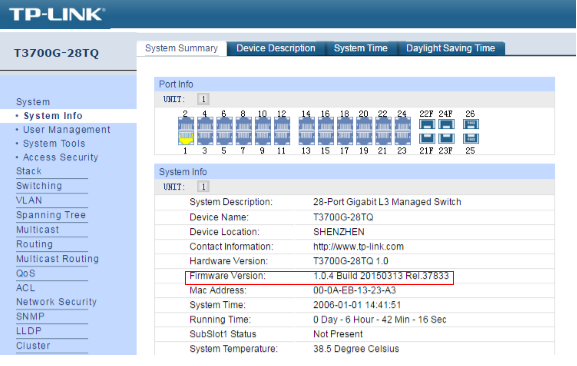 Example A: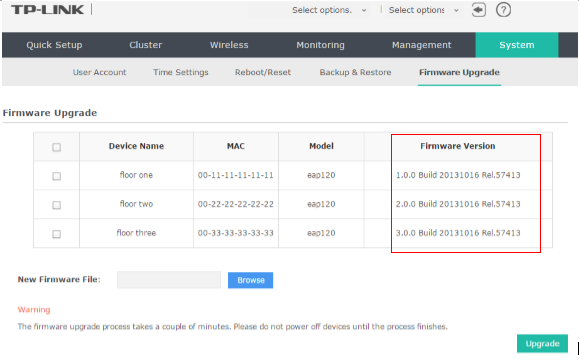 Example B: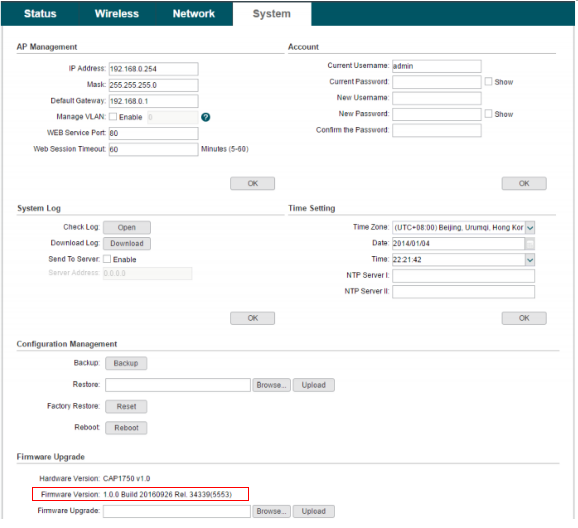 Example A:

Example B: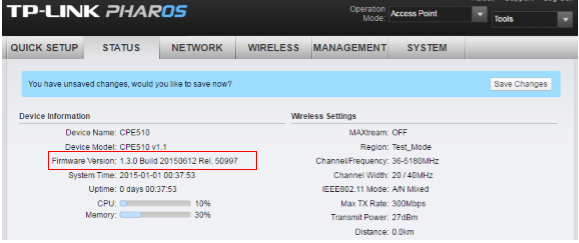 Example A:

Example B:

Get to know more details of each function and configuration please go to Download Center to download the manual of your product.
Is this faq useful?
Your feedback helps improve this site.
Sign up for news & offersTP-Link takes your privacy seriously. For further details on TP-Link's privacy practices, see TP-Link's Privacy Policy.