Oct.2022

11
Lower your electric bills by tracking energy consumption
As energy prices soar these days, we are all seeking ways to save on our electric bills. A smart plug with energy monitoring may help you. It offers an opportunity to better understand and optimize your energy consumption. Here are the enhancements.
New Function Entrance and Brief Report – The Energy Monitoring entry is more direct and clearer with a brief energy usage report. The report includes the power consumption of the day, past 30 days, and current power. Current power generally updates every 5 seconds to provide real-time statics.
Statistical Graphs – You can now check your total power consumption by day, month, or year. With straightforward graphs, you can easily know when your appliances are consuming most power, and how much power they consume at different times. It can also display your power consumption in calendar view.
Power Cost – The Tapo Energy Monitoring allows you to set up your electricity rate to estimate the cost of the power consumed by each connected device. It supports both single electricity tariff and time-of-use tariff.
Power Sensing as Trigger – You can set Auto Power Off for the connected device when its power exceeds your customized threshold. This feature can help to protect your electronics and prevent fire accidents caused by electrical overload.
Data Export and Delete – You can export the data at any time for further analysis no your own. If you want to change the connected device, you can delete the previous data without the need to rest your smart plug.
How smart plugs help you save on your bills?
The Tapo smart plug with energy monitoring provides all the necessary information to help you reduce energy wastage. For example, most heating appliances are energy-hungry, such space heaters, heated towel rails and electric blankets. Set a timer or schedule with smart plugs to automate these devices, preventing them from working overnight and wasting energy. Ultimately, smart plugs help save money on your electric bill at the end of the month.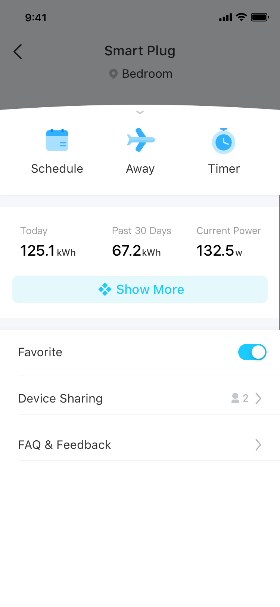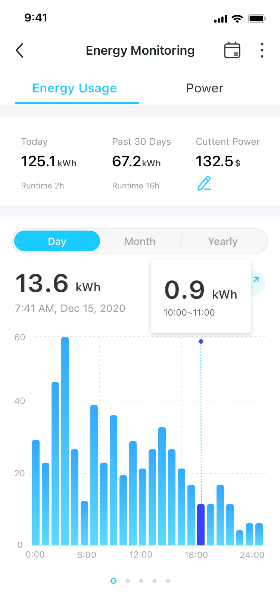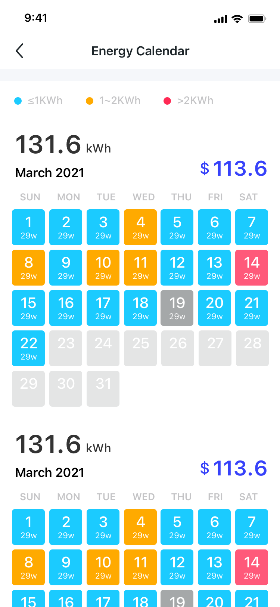 From United States?
Get products, events and services for your region.