Exploring the Highest Features of the Colour Night Vision Doorbell - Tapo D230S1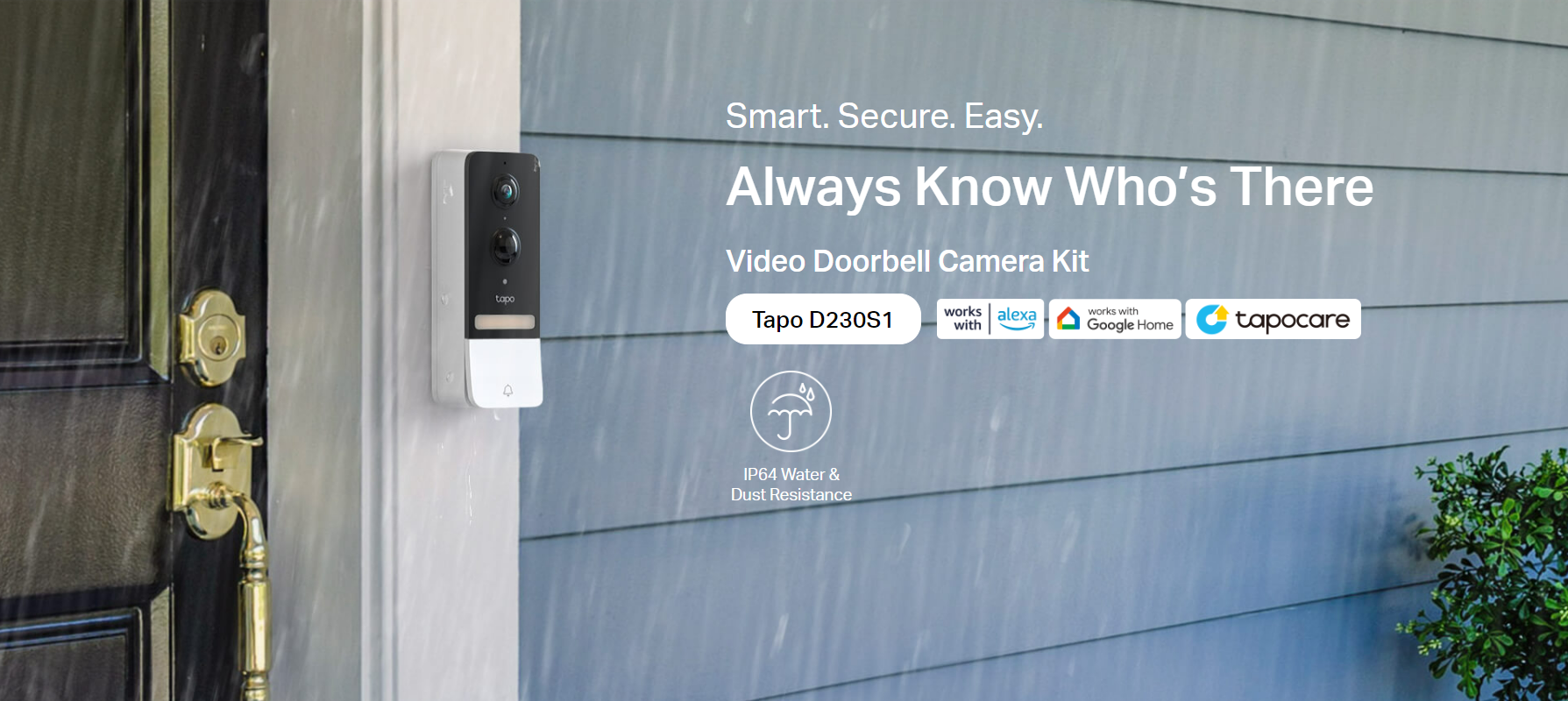 In the rapidly advancing world of smart home technology, innovations have taken residence at our doorstep, quite literally. The Tapo D230S1 Doorbell is a remarkable addition to the array of smart devices by TP-Link Tapo, designed to enhance security and convenience for UK homeowners. With its sleek design and an impressive range of features, Tapo D230S1 seamlessly bridges the gap between traditional doorbells and modern smart home systems. In this blog, we will delve into the fascinating aspects of the Tapo D230S1 Doorbell and how it is revolutionizing the way we interact with our homes.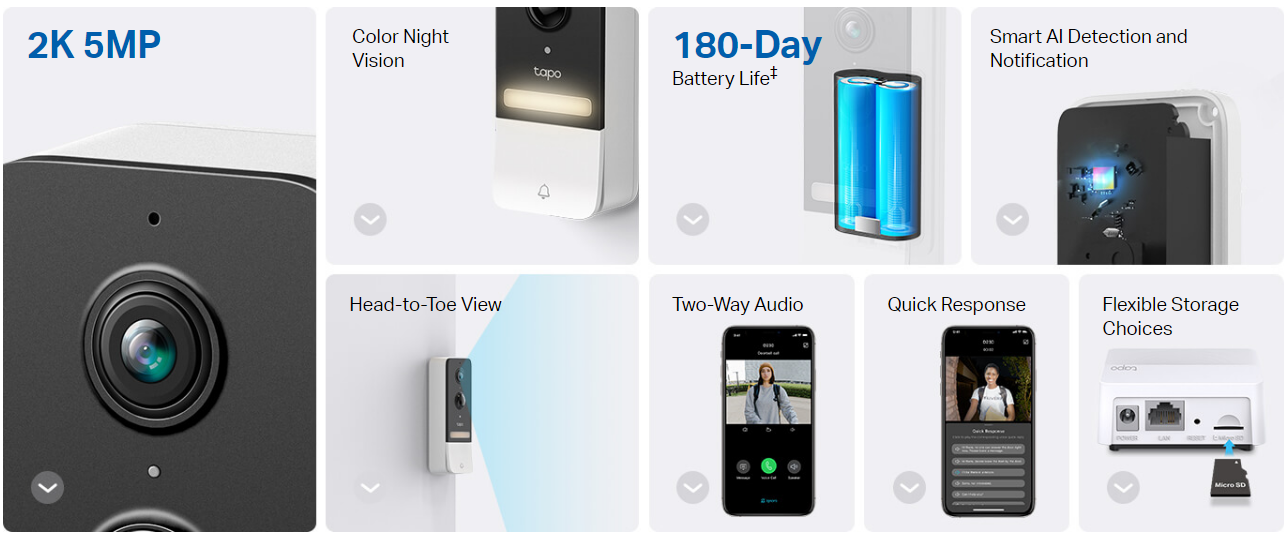 Aesthetics and Design
One of the first things that strikes users about the Tapo D230S1 is its eye-catching design. The doorbell features a sleek and compact build, making it blend seamlessly into the exterior of any home. The minimalist design and smooth surface lend a touch of elegance to its overall appearance. Additionally, the device comes with interchangeable faceplates, allowing users to choose a style that matches their home's aesthetics.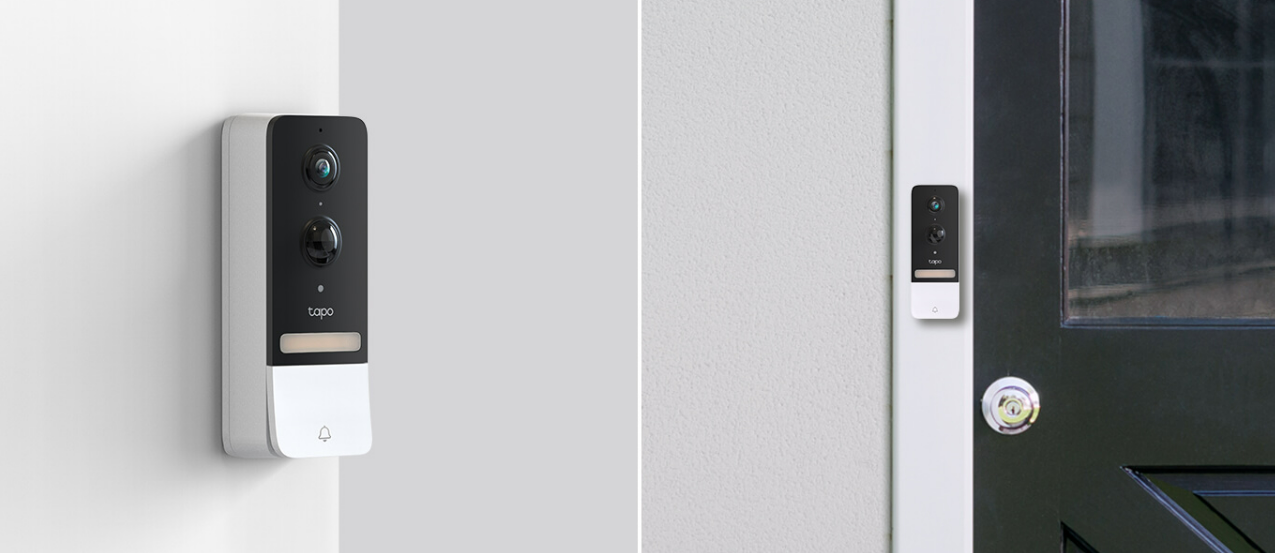 Advanced Camera Capabilities
At the heart of the Tapo D230S1 lies its high-definition camera. The camera not only captures a wide-angle view of your doorstep but also delivers crisp 1080p video quality. This ensures that you can clearly see and interact with visitors, whether you're at home or away. The camera is equipped with infrared night vision, enabling it to function flawlessly even in low-light conditions, making it a reliable guardian for your home day and night.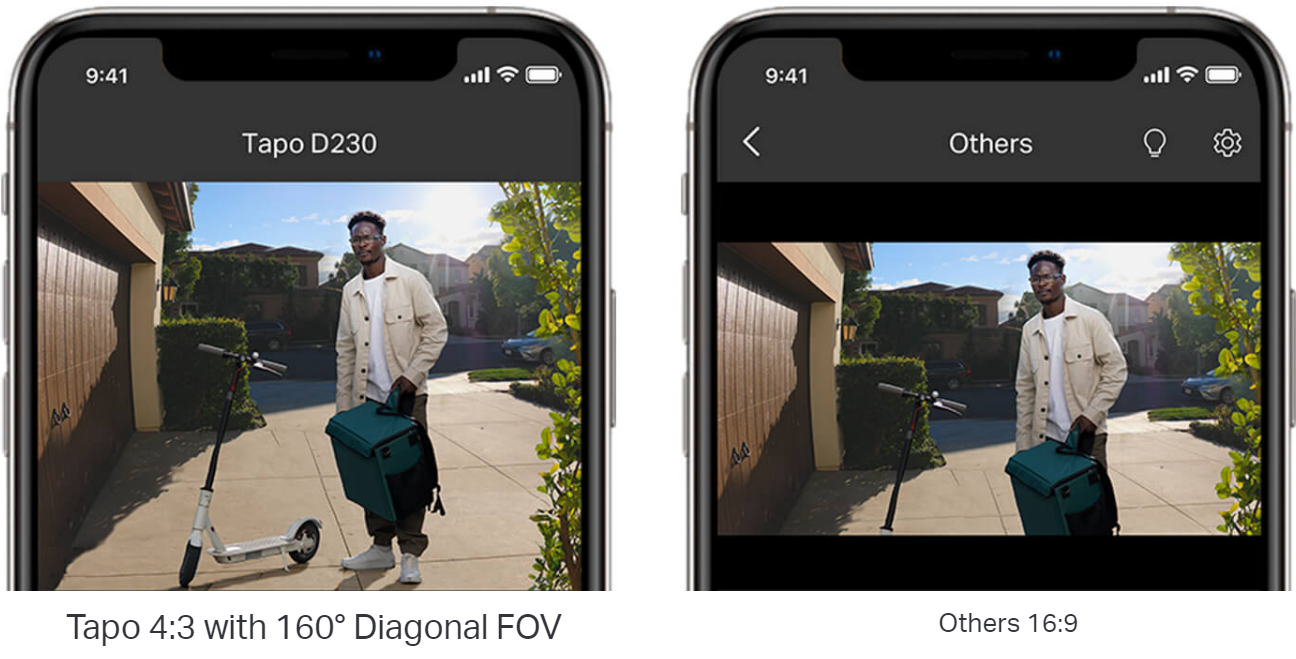 Colour Night Vision
With the embedded spotlight and starlight sensor, Tapo D230S1 reveals high-fidelity details and colour at night.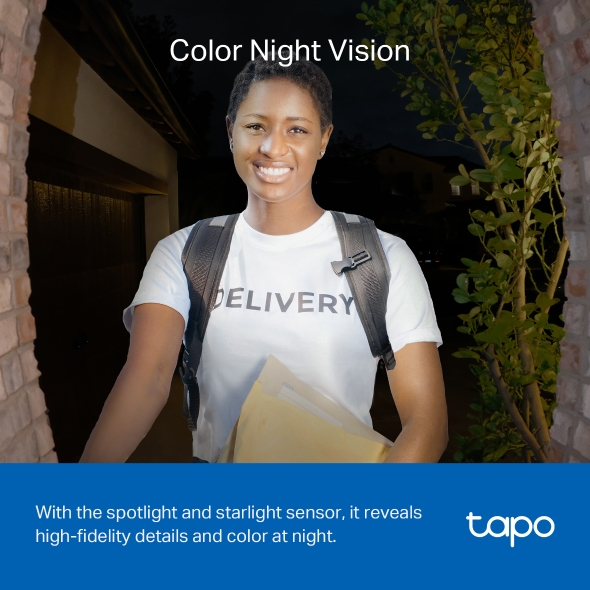 Real-Time Notifications – talk about Echo show, mobile/app, hub (H200) & anything else…
Gone are the days of missing a visitor at your door. The Tapo D230S1 sends instant notifications to your smartphone whenever motion is detected, or the doorbell is pressed. The notifications aren't just limited to your mobile phone, but to your favourite tab if you have Tapo app installed. Amazon Echo Show also comes to hand when you when you have your hands busy to see who's outside the house in real time. Talking about real-time alerts, Tapo allows you to stay connected to your home's front door from anywhere in the world. With this feature, you can ensure your packages are safe, be aware of any suspicious activity, or greet your guests remotely.
Two-Way Audio Communication
The integration of a two-way audio system is perhaps one of the most useful features of Tapo D230S1. This allows you to have real-time conversations with visitors via your smartphone, making it convenient for package deliveries or communicating with guests even when you're not physically present. Additionally, the two-way audio feature also acts as a deterrent to potential intruders, making it an essential security component for any modern home.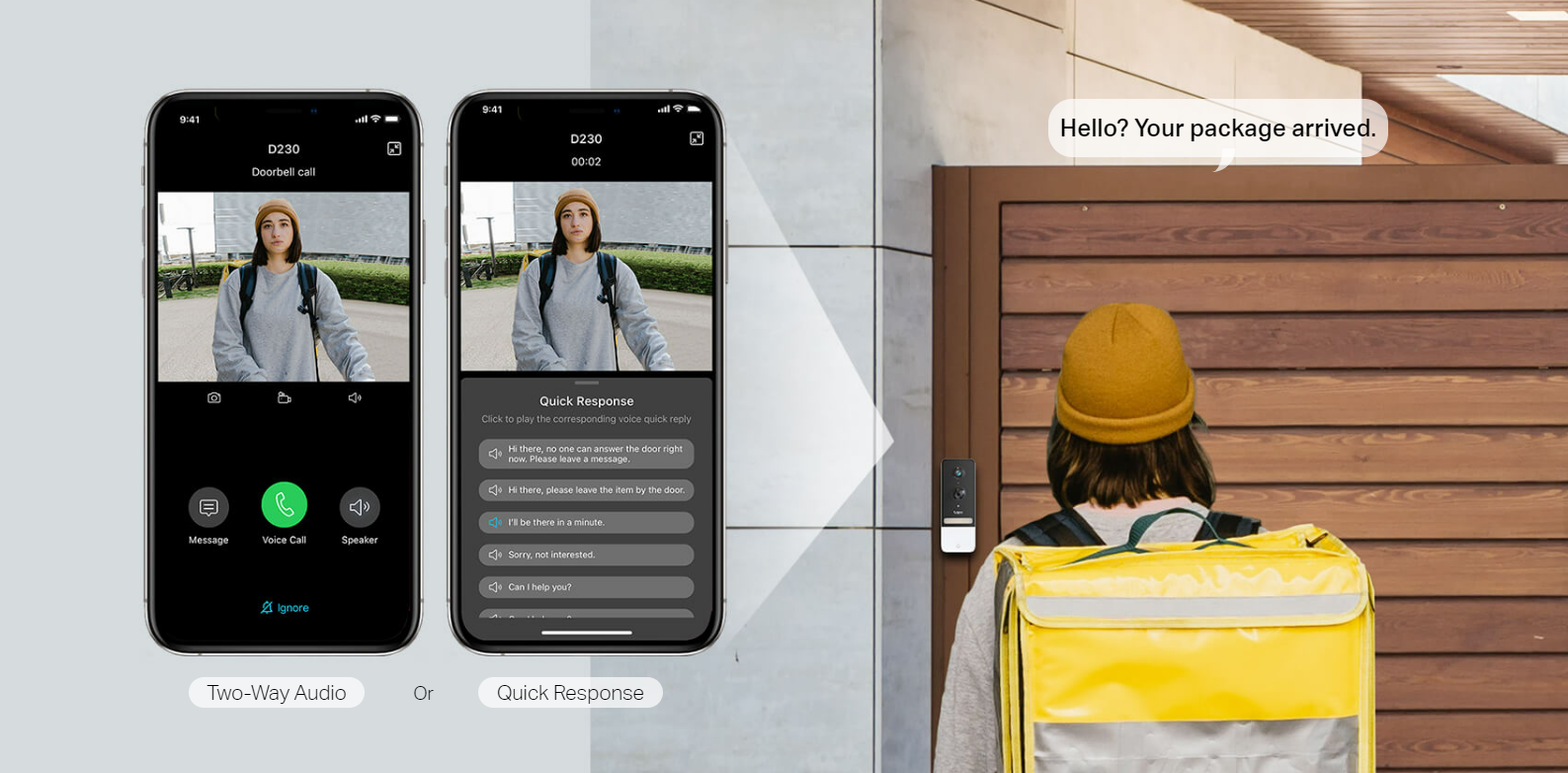 Cloud Storage and Local Storage Options
Concerned about storage space for recorded videos? The Tapo D230S1 provides flexible options. Users have the choice to store their footage locally on the Tapo Hub (H200) using a microSD card, ensuring privacy and easy access to recordings. Alternatively, the device supports cloud storage, which offers added security and the convenience of accessing videos from anywhere without worrying about hardware limitations.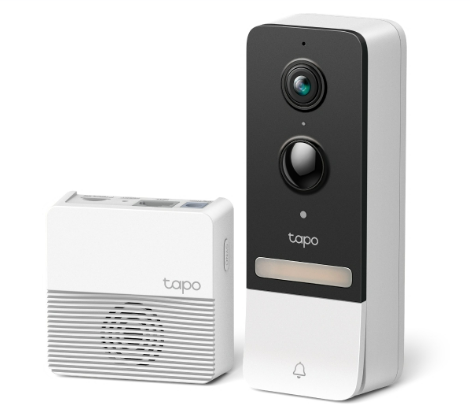 With Flexible Storage Choice - Save recorded videos on the hub-installed microSD card§ (up to 512 GB) or by using Tapo Care cloud storage services.

Easy Installation and Integration
Despite its impressive capabilities, the Tapo D230S1 is surprisingly easy to install and set up. The package includes all necessary hardware and step-by-step instructions, ensuring a hassle-free installation process. Moreover, the D230S1 is compatible with popular smart home ecosystems, such as Amazon Alexa and Google Assistant, making it seamlessly integrate into your existing smart home setup.
The Tapo D230S1 Doorbell undoubtedly brings modern convenience and enhanced security to your doorstep. Its sleek design, advanced camera capabilities, real-time notifications, two-way audio, and flexible storage options make it a top-notch choice for homeowners looking to embrace smart home technology. With the Tapo D230S1 guarding your entrance, you can rest assured that your home is protected, and you can greet your guests no matter where you are. Upgrade to the Tapo D230S1 Doorbell today and experience the future of doorbell technology at your fingertips.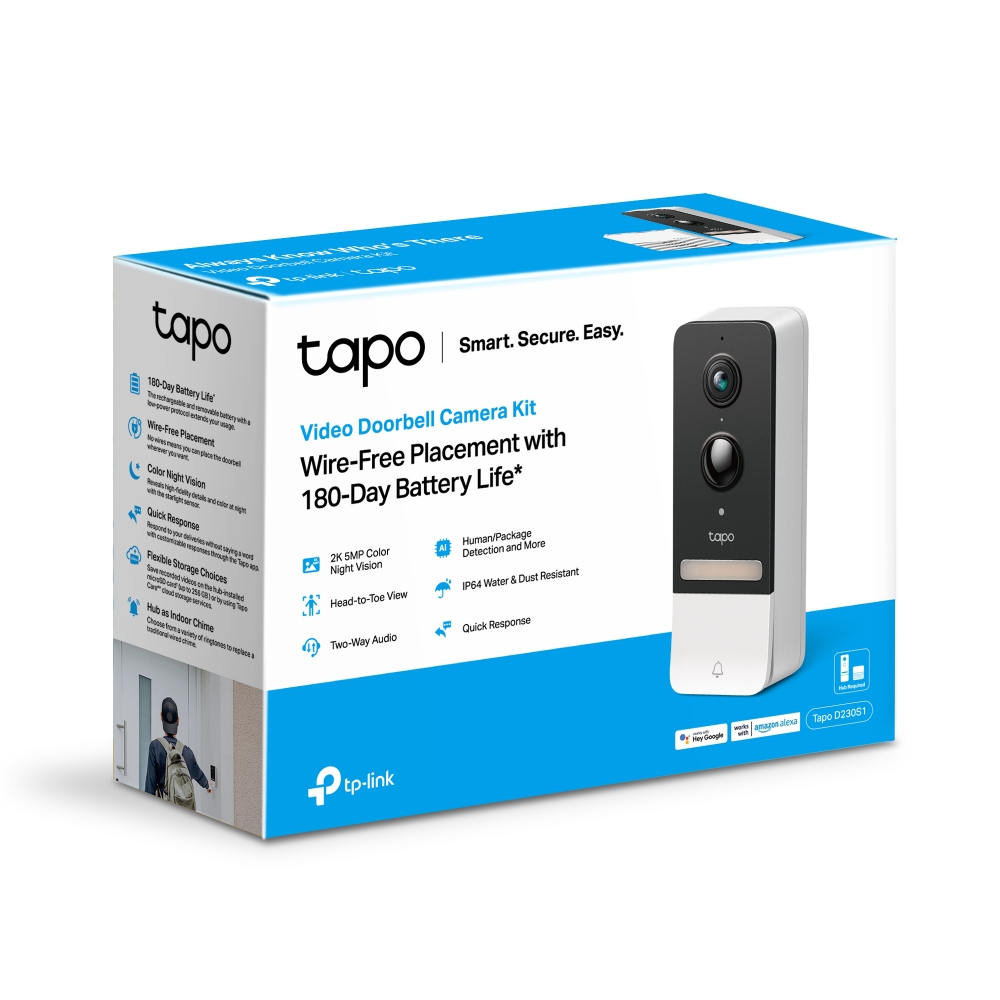 From United States?
Get products, events and services for your region.