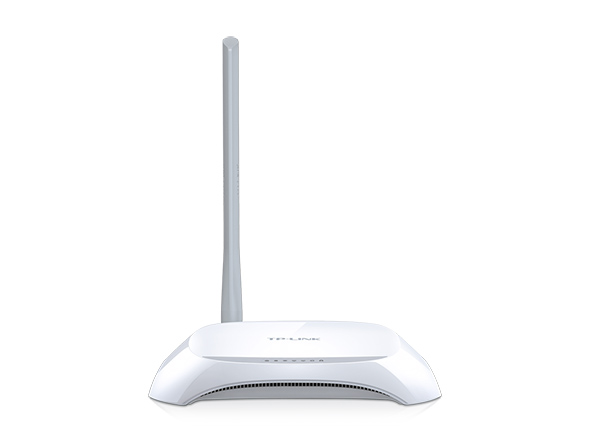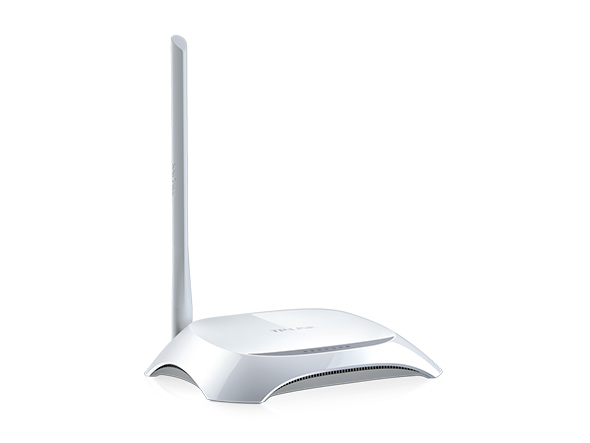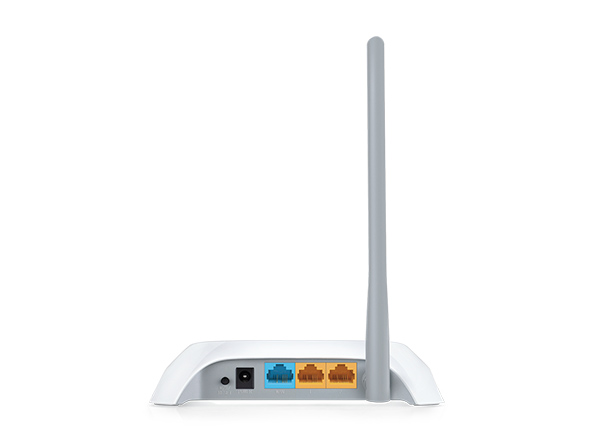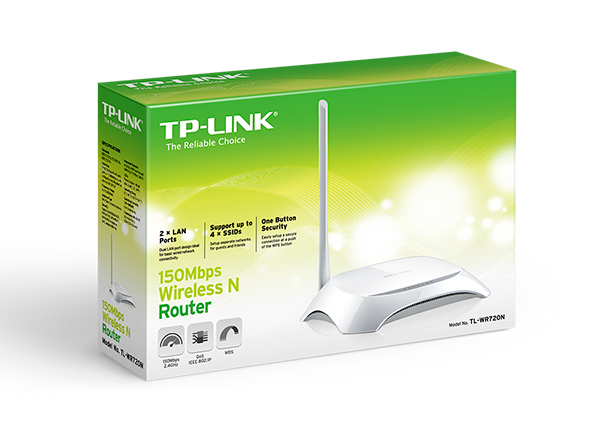 150Mbps Wireless N Router
อัตราการส่งสัญญาณไร้สาย 150Mbps เหมาะสำหรับการท่องอินเทอร์เน็ต, อีเมล์และการสนทนาออนไลน์
รองรับเครือข่ายไร้สายหลาย SSIDs ที่แตกต่างกันและรหัสผ่าน ถึง 4 SSIDs
การเข้ารหัสลับการรักษาความปลอดภัยแบบไร้สายง่ายเพียงแค่กดปุ่ม WPS
การควบคุมแบนด์วิธตาม IP ช่วยให้ผู้บริหารกำหนดวิธีการจัดสรรค์แบนด์วิธได้มากขึ้น แต่ละเครื่องคอมพิวเตอร์
Note: TL-WR720N เวอร์ชั่น 2 เป็นเสาภายนอกแบบถอดไม่ได้, แต่ TL-WR720 เวอร์ชั่น 1 เป็นสายอากาศ 1 ต้นภายใน
ผลิตภัณฑ์นี้ทำอะไร
TL-WR720N เป็นวิธีที่ง่ายและมีความปลอดภัยในการแบ่งปันการเชื่อมต่ออินเทอร์เน็ตความเร็วสูงที่ความเร็ว Wireless-N สำหรับการท่องอินเตอร์เน็ตอีเมลหรือสนทนาออนไลน์Wireless N Router เป็น 802.11b และกรัมเข้ากันได้และให้ผู้ใช้ 802.11n ประสิทธิภาพการทำงานได้ถึง 150Mbps ในราคาที่เหมาะสมอย่างน่าทึ่ง ที่มีพรมแดนติดกับ 11n และเหนือกว่าความเร็ว 11g ช่วยให้การใช้งานแบนด์วิดธ์สูงเช่นวิดีโอสตรีมมิ่ง ผู้ใช้สามารถเพลิดเพลินไปกับประสบการณ์ที่มีคุณภาพสูงเมื่อวิดีโอสตรีมมิ่งใช้ VoIP หรือเกมออนไลน์แบบไร้สายไม่ได้ก่อนหน้านี้ในทางปฏิบัติกับอุปกรณ์ 11g

ประสิทธิภาพการทำงานที่ดีเยี่ยมในราคาที่เหมาะสม
เป็นโซลูชั่นที่ความเร็วสูงที่เข้ากันได้กับ IEEE 802.11b/g/n บนพื้นฐานของเทคโนโลยี 802.11n, TL-WR720N ช่วยให้ผู้ใช้งานเครือข่ายไร้สายที่สูงถึง 150Mbps, 9X ความเร็วและ 4x ช่วงของผลิตภัณฑ์ 11g แบบดั้งเดิม เพลิดเพลินไปกับพลังของ N ที่ราคาของ g !

หลายเครือข่าย SSID - ง่ายและการรักษาความปลอดภัยแบบไร้สายที่ใช้ร่วมกัน
TL-WR720N สนับสนุนการสร้างSSID ได้ถึง 4 SSIDs มันออกแบบมาสำหรับผู้ใช้ที่ไม่ต้องการซ้ำซ้อนในการตั้งค่าเครือข่ายไร้สายที่เพิ่มขึ้นด้วย SSIDs ที่เพิ่มเติมและรหัสผ่านสำหรับแขกหรือเพื่อน ซึ่งจะทำให้ผู้ใช้มีความปลอดภัยและไม่มีความขัดแย้งการทำงานกับเครือข่ายที่แตกต่างกัน

CCA เทคโนโลยีสัญญาณไร้สายที่มีความเสถียร
การประเมินช่องทางสัญญาญชัดเจน (CCA) โดยอัตโนมัติเพื่อหลีกเลี่ยงความขัดแย้ง โดยใช้คุณลักษณะการเลือกช่องทางที่ชัดเจนและตระหนักถึงประโยชน์เพื่อเพิ่มประสิทธิภาพสัญญาณไร้สายให้มากยิ่งขึ้น
IP QoS

การควบคุม IP-based bandwidth ทำให้แอดมินสามารถจัดการการใช้งานแบนวิธของแต่ละ PC

Easy Setup

มีแผ่นซีดีสำหรับติดตั้งภายในกล่อง
HARDWARE FEATURES
Interface
2 10/100Mbps LAN Ports
1 10/100Mbps WAN Port
Button
WPS/Reset
External Power Supply
5VDC / 0.6A
Dimensions ( W x D x H )
6.2 x 4.8 x 1.3 in.(158 x 122 x 32 mm)
Antenna
5dBi Fixed Omni Directional
WIRELESS FEATURES
Wireless Standards
IEEE 802.11b, IEEE 802.11g, IEEE 802.11n
Frequency
2.4-2.4835GHz
Signal Rate
Up to 150Mbps
Reception Sensitivity
130M: -68dBm@10% PER
108M: -68dBm@10% PER
54M: -68dBm@10% PER
11M: -85dBm@8% PER
6M: -88dBm@10% PER
1M: -90dBm@8% PER
Transmit Power
CE:
<20dBm(2.4GHz)
FCC:
<30dBm
Wireless Functions
Enable/Disable Wireless Radio, WDS Bridge, WMM, Wireless Statistics
Wireless Security
64/128/152-bit WEP / WPA / WPA2,WPA-PSK / WPA2-PSK
SOFTWARE FEATURES
Quality of Service
WMM, Bandwidth Control
WAN Type
Dynamic IP/Static IP/PPPoE/ PPTP/L2TP/BigPond
Management
Access Control
Local Management
Remote Management
DHCP
Server, Client, DHCP Client List, Address Reservation
Port Forwarding
Virtual Server, Port Triggering, UPnP, DMZ
Dynamic DNS
DynDns, Comexe, NO-IP
VPN Pass-Through
PPTP, L2TP, IPSec (ESP Head)
Access Control
Parental Control, Local Management Control, Host List, Access Schedule, Rule Management
Firewall Security
DoS, SPI Firewall
IP Address Filter/MAC Address Filter/Domain Filter
IP and MAC Address Binding
OTHERS
Certification
CE, FCC, RoHS
Package Contents
TL-WR720N
Power Supply Unit
Resource CD
RJ-45 Ethernet Cable
Quick Installation Guide
System Requirements
Microsoft® Windows® 2000, XP, Vista™ or Windows 7, Windows8/ 8.1/10
MAC® OS, NetWare®, UNIX® or Linux
Environment
Operating Temperature: 0℃~40℃ (32℉~104℉)
Storage Temperature: -40℃~70℃ (-40℉~158℉)
Operating Humidity: 10%~90% non-condensing
Storage Humidity: 5%~95% non-condensing
รางวัล

Price Performance

TL-WR720N Won Price Performance Award from PC Station in Hongkong, China.

2012, Hongkong, China
SubscriptionTP-Link takes your privacy seriously. For further details on TP-Link's privacy practices, see TP-Link's Privacy Policy.
From United States?
Check products and services for your region.