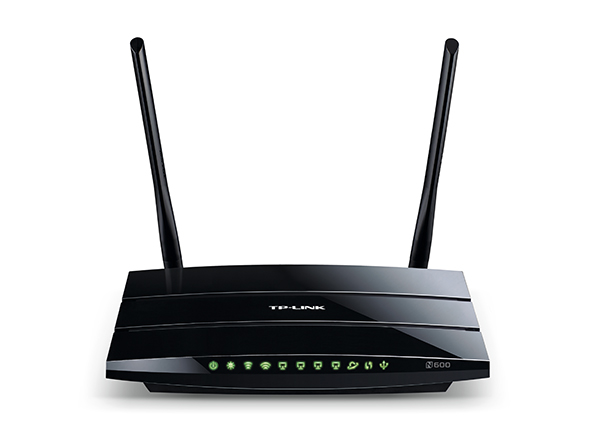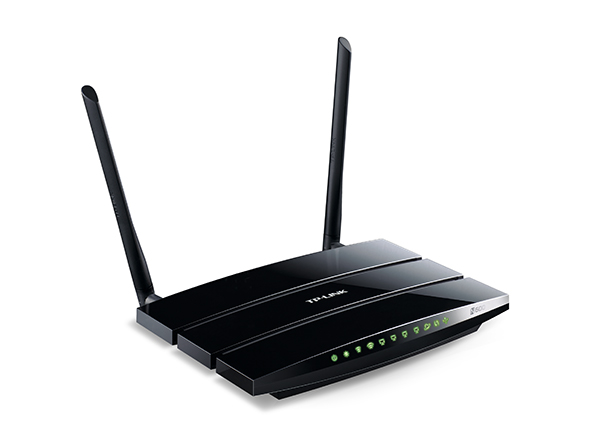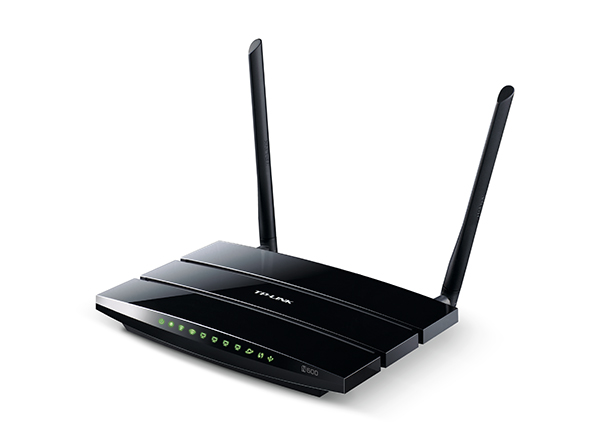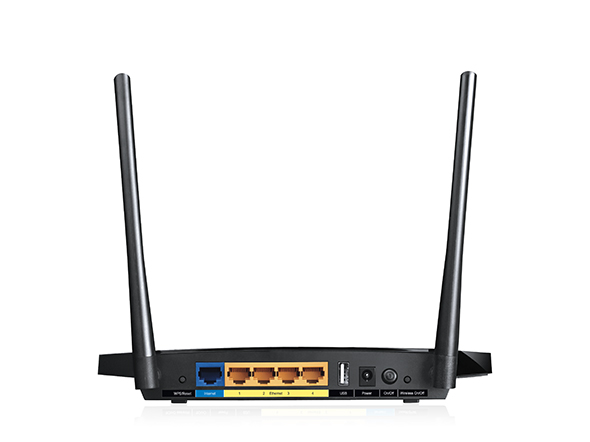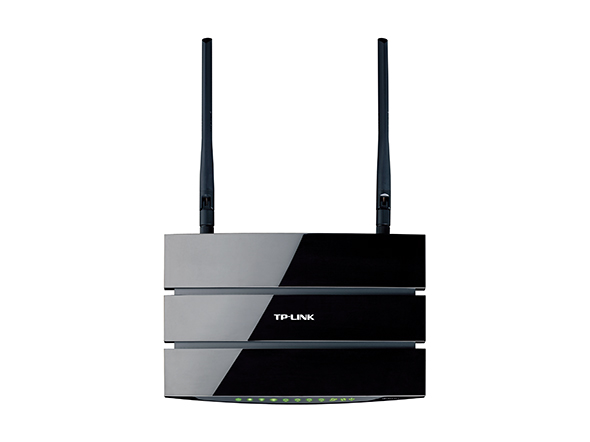 N600 Wireless Dual Band Router
ย่านความถี่2.4GHzที่ความเร็ว300Mbps และ ย่านความถี่ 5GHz ที่ความเร็ว 300Mbps เชื่อมต่อพร้อมกันเพื่อ จะได้ความเร็ว600Mbps ของแบนด์วิดธ์ทั้งสองย่านความถี่รวมกัน
USB 1 ช่องสำหรับการเชื่อมต่อ เพื่อง่ายต่อการ แบ่งปันเครื่องพิมพ์, แบ่งปันไฟล์ หรือแบ่งปันสื่ออื่นๆ กับเพื่อนหรือครอบครัวของคุณในบ้านหรือผ่านทางอินเทอร์เน็ต
สวิทช์เปิด/ปิด ของอุปกรณ์ไร้สาย- ง่ายต่อการใช้งานสำหรับความต้องการเปิดปิดสัญญาณ วิทยู ไร้สาย
เครือข่ายบุคคลทั่วไปต้องการเข้าถึง เครือข่ายไร้สายที่มีความปลอดภัยสำหรับการแบ่งเครือข่ายให้กับบุคคลทั่วไปที่มาใช้ร่วมกันที่บ้านหรือที่ทำงานกับเครือข่ายของคุณ *

Versatile USB Sharing Port
Multi-functional USB Ports - 1 USB 2.0 Port
(1) Share a Printer with Multiple Computers and devices on your network.
(2) Share Files & Media at Home or via the ftp server while away from home.
สินค้านี้ทำอะไร
TP -LINK TL- ของ WDR3500 มีประสิทธิภาพที่ดีที่สุดพร้อมกับการทำงานแบบสองย่านความถี่เป็นอุปกรณ์เชื่อมต่อแบบไร้สายสิ่งที่รวมโดยเห็นได้ชัดคือความเร็วที่รวดเร็วของการใช้ 300Mbpsในย่านความถี่5GHz แบบใหม่ และ 300Mbps ในย่านความถี่ 2.4GHz แบบดั้งเดิมด้วยพร้อมกันสองย่านความถี่ ผู้ใช้มีความเร็วในการรับส่งข้อมูลถึง 600Mbps ของความเร็วในการรับส่งข้อมูลรวมถึงความเร็วในการรับส่งข้อมูลจำนวนมากกำลังใช้งานจำนวนมากในเวลาเดียวกันที่ใช้อยู่รอบ ๆ บ้านหรือการใช้งานภายในสำนักงาน ยกตัวอย่างงานง่ายๆ เช่น e - mail หรือท่องเว็บสามารถจัดการได้ โดยย่านความถี่ 2.4GHz 300Mbps และงาน ที่มีความสำคัญแฝงมากขึ้นเช่น การเล่นเกม ออนไลน์หรือการชมภาพยนต์ผ่านสตรีมมิ่ง สามารถประมวลผลได้ ในย่านความถี่5GHz 300Mbps ในเวลาเดียวกัน ที่พอร์ต USB 2.0 ความสามารถในการ ใช้งานร่วมกันใ เช่น อุปกรณ์เก็บข้อมูลลต่างๆ เครื่องพิมพ์เอฟพีทีเซิร์ฟเวอร์ และเครื่องเล่นสื่อต่าง ที่ผู้ใช้สามารถใช้ภายในระบบเครือข่ายในบ้าน

ทำงานพร้อมกันสองย่านความถี่คือ 5GHz 300Mbps + 2.4GHz 300Mbps
TL- WDR3500 ทำงานโดยทั้งส่งและรับ ทั้ง 2.4GHz และ 5GHz พร้อมกันใน การเชื่อมต่อ 300Mbps และ 300Mbps ความเร็ว ตามลำดับ เช่นเดียวกับ การทำงานของอุปกรณ์เชื่อมต่อแบบสองย่านความถี่ในตัวเดียวกันนี้จะช่วยให้ผู้ใช้สามารถเรียกใช้งานแบบวันต่อวัน เช่นการใช้อีเมลและท่องเว็บใช้กับย่านความถี่ 2.4GHz ที่ 300Mbps ในขณะที่ใช้ งานที่ต้องใช้ความเร็วในการรับส่งข้อมูลที่มีความสำคัญมาก เช่นการชมภาพยนต์ผ่านสตรีมมิ่ง HD หรือการเล่นเกมออนไลน์ ใช้กับย่านความถี่ 5GHz ที่ 300Mbps ในเวลาเดียวกันที่ดีที่สุด
Guest Network

Provides secure Wi-Fi access for guests to share your home or small office network.

IP QoS

การควบคุม IP-based bandwidth ทำให้แอดมินสามารถจัดการการใช้งานแบนวิธของแต่ละ PC

WPS

เชื่อมต่อ Wi-Fi อย่างง่ายเพียงกดปุ่ม "WPS"

Easy Setup

มีแผ่นซีดีสำหรับติดตั้งภายในกล่อง
HARDWARE FEATURES
Interface
4 10/100Mbps LAN Ports
1 10/100Mbps WAN Port
1 USB 2.0 Port
Button
WPS/Reset Button
Wireless On/Off Switch
Power On/Off Button
External Power Supply
12VDC / 1.0A
Dimensions ( W x D x H )
8.9x5.5x1.3 in.(225x140x32.5mm)
Antenna
2 external detachable dual band antennas (RP-SMA)
WIRELESS FEATURES
Wireless Standards
IEEE 802.11a, IEEE 802.11b, IEEE 802.11g, IEEE 802.11n
Frequency
2.4GHz & 5GHz
Signal Rate
5GHz: Up to 300Mbps
2.4GHz: Up to 300Mbps
Reception Sensitivity
270M_2.4G: -70dBm
195M_2.4G: -71dBm
130M_2.4G: -74dBm
54M_2.4G: -79dBm
6M_2.4G: -94dBm
270M_5G: -67dBm
195M_5G: -70dBm
130M_5G: -73dBm
54M_5G: -79dBm
6M_5G: -92dBm
Transmit Power
CE:
<20dBm(2.4GHz)
<23dBm(5GHz)
FCC:
<30dBm
Wireless Functions
Enable/Disable Wireless Radio, WDS Bridge, WMM, Wireless Statistics
Wireless Security
64/128-bit WEP,WPA / WPA2,WPA-PSK/ WPA2-PSK encryption
Guest Network
2.4GHz guest network × 1
5GHz guest network × 1
SOFTWARE FEATURES
Quality of Service
WMM, Bandwidth Control
WAN Type
Dynamic IP/Static IP/PPPoE/
PPTP (Dual Access)/L2TP (Dual Access)/BigPond

Management
Management Access Control
Local Management
Remote Management
DHCP
Server, Client, DHCP Client List,
Address Reservation

Port Forwarding
Virtual Server, Port Triggering, UPnP, DMZ
Dynamic DNS
DynDns, Comexe, NO-IP
VPN Pass-Through
PPTP, L2TP, IPSec
Access Control
Parental Control, Local Management Control, Host List, Access Schedule, Rule Management
Firewall Security
DoS, SPI Firewall
IP Address Filter/MAC Address Filter/Domain Filter
IP and MAC Address Binding
USB Sharing
Support Samba(Storage)/FTP Server/Media Server/Printer Server
OTHERS
Certification
CE, FCC,IC, RoHS
Package Contents
TL-WDR3500
2 detachable dual band antennas
Power supply unit
Resource CD
Ethernet Cable
Quick Installation Guide
System Requirements
Microsoft® Windows® 98SE, NT, 2000, XP, Vista™ or Windows 7, Windows8/ 8.1/10
MAC® OS, NetWare®, UNIX® or Linux
Environment
Operating Temperature: 0℃~40℃ (32℉~104℉)
Storage Temperature: -40℃~70℃ (-40℉~158℉)
Operating Humidity: 10%~90% non-condensing
Storage Humidity: 5%~90% non-condensing
From United States?
Get products, events and services for your region.