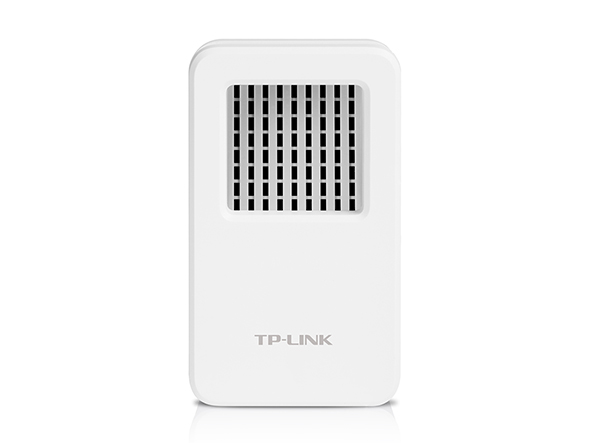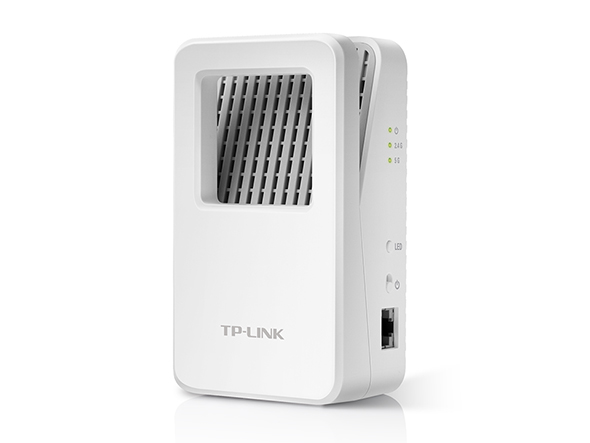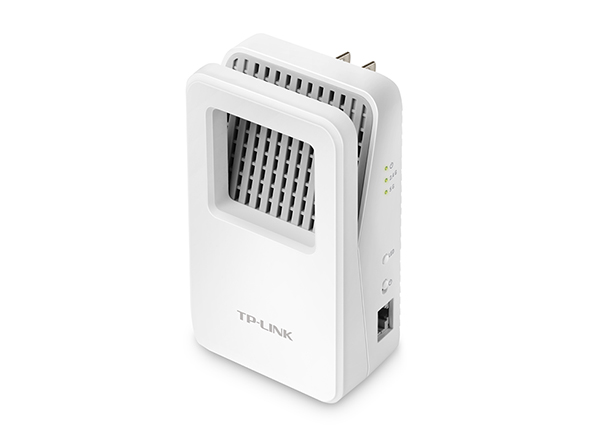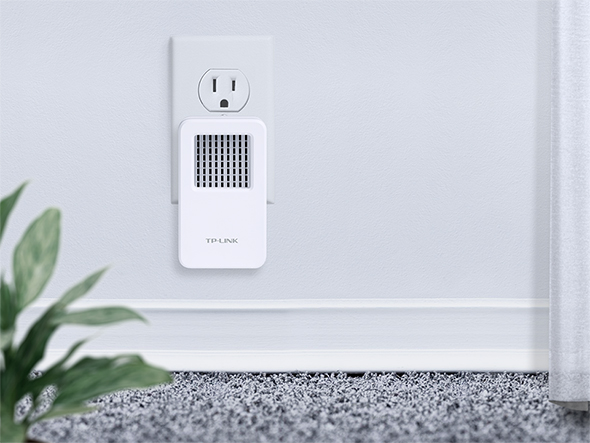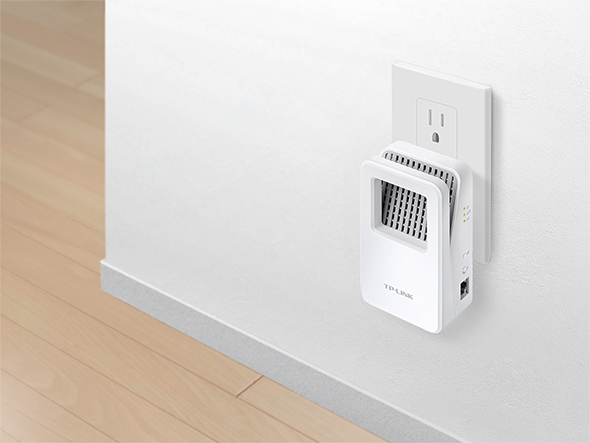 AC1200 Wi-Fi Range Extender
ขยายเครือข่าย Wi-Fi ความเร็วสูงภายในบ้านของคุณ
ความเร็ว Wi-Fi 300Mbps ที่ย่าน 2.4GHz + 867Mbps ที่ย่าน 5GHz
แอปพลิเคชัน Kasa ช่วยให้ง่ายในการติดตั้ง, การวางตำแหน่งและการตรวจสอบภาพรวมของเครือข่าย
ไฟสัญญาณอัจฉริยะช่วยให้คุณค้นหาจุดที่เหมาะสำหรับการติดตั้งอุปกรณ์
สามารถทำงานร่วมกับ Wi-Fi เราเตอร์ หรือ แอคเซสพอยท์ใดก็ได้
การออกแบบโดยรวมให้พอดีกับการใช้งานจริง ช่วยเพิ่มประสบการณ์การใช้งานที่ดีขึ้น
พอร์ตอีเทอร์เน็ตแบบกิกะบิตทำหน้าที่เป็นสะพานเชื่อมต่อไวเลสสำหรับอุปกรณ์แบบมีสายไปยังเครือข่ายของคุณ
RE350K Banner

Wi-Fi Expansion

Ultra-Fast Wi-Fi

In-App Setup

Location indicator

Network Overview

Practical Design

Gigabit Wired
High Speed Wi-Fi Extension
Now It's Easier than Ever
AC1200 Wi-Fi Range Extender
RE350K
Expand any Wi-Fi Network by up to 10,000sq.*ft.
AC1200 Wi-Fi Range Extender ทำให้คุณต้องบอกลาสัญญาณไวเลสที่ขาด ๆ หาย ๆ และจุดอับสัญญาณ! ซึ่งจะช่วยให้การเชื่อมต่อไวเลสกับเราเตอร์ของคุณสัญญาณ Wi-Fi ที่ดีขึ้น ในพื้นที่ที่เราเตอร์หลักไม่สามารถไปถึงได้ นอกจากนี้ยังช่วยลดสัญญาณรบกวนเพื่อให้การเชื่อมต่อมีความเสถียรและครอบคลุมได้ทั่วบ้านของคุณหรือสำนักงาน
The AC1200 Wi-Fi Range Extender forma a wireless connection to your router and ensure the stable, reliable coverage throughout your entire home or office.
700mW Output Power2 Dual Band AntennasWorks with Any Wi-Fi Router
RE350K
ROUTER
700mW
Output Power 2 Dual Band
Antennas Works with Any
Wi-Fi Router
Experience Next Generation AC Wi-Fi Speed
RE350K มาพร้อมกับเทคโนโลยีล่าสุดกับมาตรฐาน 802.11ac มอบความเร็วของสัญญาณไวเลสสูงสุดถึง 867Mbps ในย่านความถี่ 5GHz และ 300Mbps ในย่านความถี่ 2.4GHz โดยความถี่ 2.4GHz เหมาะกับการทำงานทั่วๆไป เช่นการส่งอีเมลหรือท่องเว็บสามารถจัดการ ในขณะ 5GHz เหมาะสำหรับการทำงานที่ต้องใช้แบนด์วิดธ์ที่เป็นจำนวนมาก เช่นการเล่นเกมออนไลน์ และ การดูวีดีโอที่มีความละเอียดสูงในระดับ HD
The RE350K delivers ultra-fast wireless speeds of up to 867Mbps on the 5GHz band and 300Mbps on the 2.4GHz band.
* รองรับการใช้งานกับอุปกรณ์มาตรฐานใหม่ 802.11ac และยังรองรับอุปกรณ์มาตรฐานเก่า b/g/n
867Mbps
5GHz Band
300Mbps
2.4GHz Band
The Kasa App Lets You
Take Control of Your Entire Home
Kasa ช่วยให้คุณสามารถ เพิ่ม, ตั้งค่า, ตรวจสอบ และควบคุมอุปกรณ์ทั้งหมดในTP-LINK Smart Home ของคุณเพียงแค่สัมผัสที่หน้าจอมาร์ทโฟน แอปพลิเคชัน Kasa เป็นแอปพลิเคชันที่ทำให้ชีวิตสมาร์ทสะดวกสบาย และง่ายขึ้นกว่าที่เคย
Kasa ช่วยให้คุณสามารถ เพิ่ม, ตั้งค่า, ตรวจสอบ และควบคุมอุปกรณ์ทั้งหมดในTP-LINK Smart Home ของคุณเพียงแค่สัมผัสที่หน้าจอมาร์ทโฟน แอปพลิเคชัน Kasa เป็นแอปพลิเคชันที่ทำให้ชีวิตสมาร์ทสะดวกสบาย และง่ายขึ้นกว่าที่เคย
Easy In-App Setup
การใช้งานแอปพลิเคชัน Kasa สามารถทำได้ง่ายๆ โดยทำตามขั้นตอน step-by-step คุณก็จะสามารถติดตั้งและตั้งค่าเครือข่ายของคุณโดยใช้เพียงสมาร์ทโฟน
การใช้งานแอปพลิเคชัน Kasa สามารถทำได้ง่ายๆ โดยทำตามขั้นตอน step-by-step คุณก็จะสามารถติดตั้งและตั้งค่าเครือข่ายของคุณโดยใช้เพียงสมาร์ทโฟน
Network Overview
สามารถตรวจสอบสถานะภาพรวมของเครือข่ายและเข้าใจในส่วนของการใช้งานภายในเครือข่าย
Test Wi-Fi signal strength and network speedView information about connected devicesCreate a list of devices that are blocked from accessing your network
A Perfect Fit For
Your Power Outlet
Fit right into your power outlet
RE350K มีขนาดกะทัดรัดประหยัดพื้นจัดวาง ช่วยให้สามารถเสียบเข้ากับเต้ารับไฟฟ้ามาตรฐานทั่วไปได้ โดยไม่ปิดบังปลั๊กที่ใกล้เคียงกัน ไม่มีสายไฟที่น่าเกลียดและ การขยายสัญญาณสามารถเชื่อมต่อโดยตรงกับปลั๊กที่ผนังหรือปลั๊กรางก็ได้
Fit right into your power outlet
สามารถเสียบเข้ากับเต้ารับไฟฟ้ามาตรฐานทั่วไปได้ โดยไม่ปิดบังปลั๊กที่ใกล้เคียงกัน
Advanced Antenna Design
for Maximum Coverage
สายอากาศภายในถูกออกแบบอย่างเรียบง่ายภายในกรอบ ของอุปกรณ์ขยายสัญญาณ ในขณะที่ยังคงให้ความน่าเชื่อถือ และให้การครอบคลุมของสัญญาณ Wi Fi ที่ดีขึ้น
The RE350K can plug into any standard power outlet, without blocking access to neighboring outlets.
Take Control of
Flashing Lights
ด้วยปุ่ม LED on/off ช่วยให้คุณสามารถปิด – เปิดไฟ LED แต่ยังคงสามารถใช้งานได้ปกติ เพื่อไม่ให้แสงไฟรบกวนเวลาพักผ่อนในช่วงกลางคืนของคุณ
Gigabit Speeds for
Stable Wired Connection
พอร์ตอีเทอร์เน็ตแบบกิกะบิต ช่วยให้อุปกรณ์ขยายสัญญาณ ทำหน้าที่เป็นสะพานไร้สายที่ช่วยให้คุณสามารถเชื่อมต่อกับอุปกรณ์แบบใช้สายกับเครือข่าย Wi-Fi ของคุณได้ เช่นเครื่องเล่น Blu-ray, เกมคอนโซล, DVR หรือ สมาร์ททีวี
The gigabit Ethernet port allows the extender to connect a wired device, such as a Blu-ray player, game console, or smart TV, to your Wi-Fi network.
HARDWARE FEATURES
Plug Type
US
Standards and Protocols
IEEE 802.11ac, IEEE 802.11n, IEEE 802.11g, IEEE
802.11a, IEEE 802.11b

Interface
1 * 10/100/1000M Ethernet Port (RJ45)
Button
AppCon¬g Button, Reset Button, LED button, Power Switch
Input Power
100-240V~50/60Hz
Power Consumption
10.8W(max power consumption)
Dimensions ( W x D x H )
2.8 x 1.7 x 4.8 in. (73 x 44 x 128 mm)
Antenna
2* external
WIRELESS FEATURES
Frequency
2.4GHz & 5GHz(11ac)
Signal Rate
5GHz:Up to 867Mbps
2.4GHz:Up to 300Mpbs

Reception Sensitivity
5GHz:
11a 6Mbps:-92dBm@10% PER
11a 54Mbps: -74dBm@10% PER
11ac HT20 mcs8: -67dBm@10% PER
11ac HT40 mcs9: -62dBm@10% PER
11ac HT80 mcs9: -59dBm@10% PER
2.4GHz
11g 54M: -77dBm@10% PER
11n HT20 mcs7: -74dBm@10% PER
11n HT40 mcs7: -71dBm@10% PER

Wireless Modes
Range Extender
Wireless Functions
Wireless Statistic
Concurrent Mode boost both 2.4G/5G WiFi band
High Speed Mode for great speed for HD Gaming and video
Access Control
LED Control
Domain Login Function

Wireless Security
64/128-bit WEP
WPA-PSK / WPA2-PSK

Transmission Power
<20dBm(2.4GHz)
<23dBm(5GHz)

OTHERS
Certification
FCC, UL, RoHS
Package Contents
AC1200 Wi-Fi Range Extender RE350K
RJ-45 Ethernet Cable
Quick Installation Guide

Box Dimensions (W X D X H)
7.9 x 4.9 x 3.4in. (202x 125 x 86mm)
System Requirements
Microsoft® Windows® 98SE, NT, 2000, XP, Vista or Windows 7/8,
Mac® OS, NetWare®, UNIX® or Linux.
Environment
Operating Temperature: 0°C~30°C (32°F~104°F)
Storage Temperature: -40°C~70°C (-40°F~158°F)
Operating Humidity: 10%~90% non-condensing
Storage Humidity: 5%~90% non-condensing

From United States?
Get products, events and services for your region.