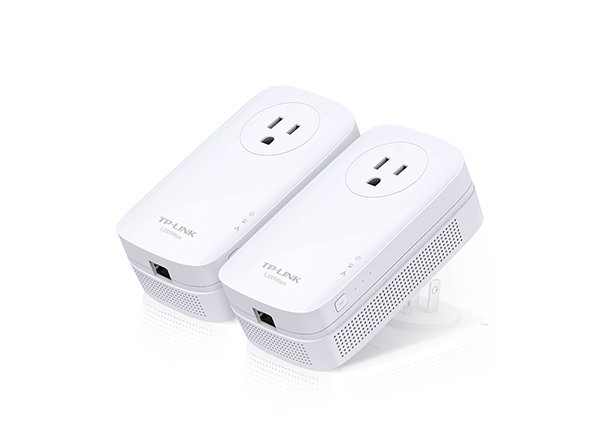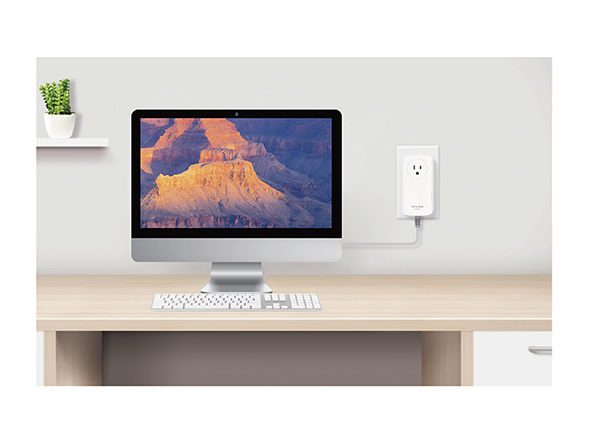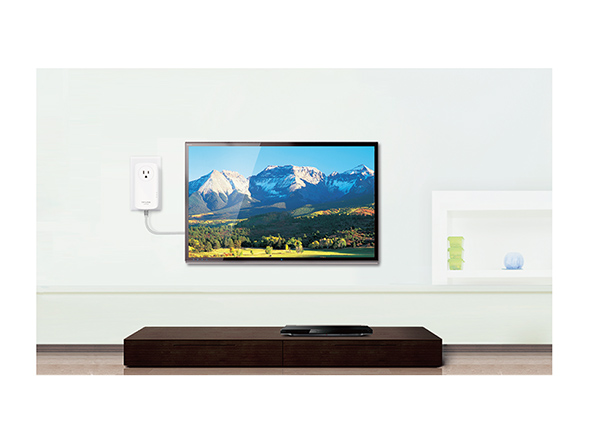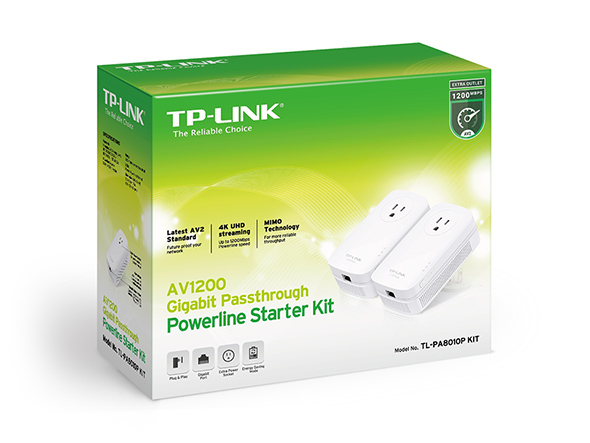 TL-PA8010P KIT
End of Life
AV1200 Gigabit Passthrough Powerline Starter Kit
มาตรฐาน HomePlug AV2 ความเร็วในการส่งผ่านข้อมูลสูงถึง 1200Mbps รองรับทุกความต้องการด้านออนไลน์
เป็น Gigabit Port ให้การเชื่อมต่อที่ปลอดภัยสำหรับคอมพิวเตอร์ตั้งโต๊ะ สมาร์ททีวี เกมส์คอนโซล
มีช่องเสียบปลั๊กด้านบนสำหรับอุปกรณ์ไฟฟ้าชนิดอื่น
เสียบปลั๊กและใช้งานได้ทันที่
จดสิทธิบัตรการประหยัดพลังงานสูงถึง 85%
Up to 1200Mbps!
Perfect for Bandwidth Demanding Activities
ด้วยมาตรฐานเทคโนโลยี HomePlug AV2 TL-PA8010P KIT รองรับ 2X2 MIMO beamforming ผู้ใช้สามารถส่งผ่านข้อมูลได้สูงถึง 1200Mbps เหมาะกับการใช้งานแบนด์วิดธ์สูง เช่นการสตรีมมิ่งวิดีโอ HD การเล่นเกมส์ออนไลน์ และการส่งไฟล์ขนาดใหญ่
*ฟังก์ชั่น MIMO ภายใน HomePlug AV2 ช่วยปรับปรุงอัตรการส่งข้อมูล แม้กระทั่งช่วงระยะเวลาที่ใช้งานหลายคน
Line-Neutral/Line-Ground
with Beamforming
สัญญาณที่กว้างกว่า
เทคโนโลยี MIMO กับ Beamforming ช่วยเพิ่มประสิทธิภาพในการส่งสัญญาณให้ครอบคลุมทั่วทั้งบ้าน
Long Distance Long Distance
MIMOSISO
กำลังส่งสูงขึ้น & การเชื่อมต่อมีเสถียรภาพมากยิ่งขึ้น
เทคโนโลยี MIMO หมายถึงสามารถใช้งานผ่านสายได้ 3 ช่อง หมายถึงการส่งข้อมูลที่เร็วกว่าและมีเสถียรภาพมากยิ่งขึ้น
Neutral Wire
Line Wire
Ground Wire
MIMOSISO
Note:
MIMO - Multi-input Multi-output
SISO - Single-input Single-output
Gigabit Port
for Ultra-fast Datasheet Transfer
ด้วยพอร์ต Ethernet ระดับกิกะบิตจำนวน 1 พอร์ต ทำให้ TL-PA8010P KIT สามารถเชื่อมต่อกับสมาร์ททีวี และเกมส์คอนโซลกับอินเทอร์เน็ตในเวลาเดียวกัน เพียงแค่เสียบสาย Ethernet เข้ากับ Powerline
Plug and Play,
No Configuration Required
เชื่อมต่อ Powerline ตัวแรกเข้ากับเราเตอร์ และ Powerline อีกตัวหนึ่งที่อีกห้องหนึ่ง และเชื่อมต่ออินเทอร์เน็ตผ่านพอร์ต Ethernet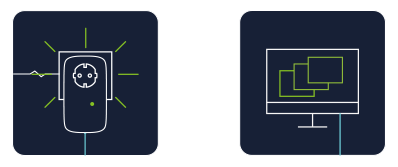 Extra Power Socket for Additional Devices
มีช่องเสียบปลั๊กด้านบน ด้วยกำลังส่งสูงถึง 16A หมายความว่าสามารถใช้งานปลั๊กไฟด้านบนได้ เพียงแค่เสียบอุปกรณ์เข้ากับปลั๊กไฟ ตัวกรองสัญญาณภายในช่วยป้องกันสัญญาณรบกวนและส่งผลกระทบต่อประสิทธิภาพการทำงานของ Powerline
*Power output of up to 16A is suitable for high-power
electrical appliances to be connected.
Power Save by Up to 85%
TL-PA8010P เป็นอุปกรณ์ Powerline รุ่นใหม่ที่มาพร้อมโหมดประหยัดพลังงาน ซึ่งจะทำการสลับการทำงานระหว่าง"โหมดทำงาน"กับ"โหมดประหยัดพลังงาน"เพื่อลดการใช้พลังงานได้ถึง 85%
Working mode
Power-Saving mode
HARDWARE FEATURES
Plug Type
EU, UK
Standards and Protocols
HomePlug AV2, HomePlug AV, IEEE1901, IEEE802.3, IEEE802.3u, IEEE802.3ab
Interface
1 * Gigabit Ethernet Port, Power Socket
Button
Pair Button
Power Consumption
Maximum: 6W (220V/50Hz)
Typical: 6W (220V/50Hz)
Standby: 0.5W (220V/50Hz)
LED Indicator
PWR, PLC, ETH
Dimensions ( W x D x H )
5.2×2.8×1.7 in. (131×72×42 mm)
Range
300 Meters over electrical circuit
Power Output to Integrated Socket
16 A
SOFTWARE FEATURES
Modulation Technology
OFDM (PLC)
Encryption
Powerline Security:
128-bit AES
OTHERS
Certification
CE, RoHS
Package Contents
Powerline Ethernet Adapter
6.5 ft. (2 m) Ethernet cable (RJ45)
Resource CD
Quick Installation Guide
System Requirements
Windows 2000/XP/2003/Vista, Windows 7/8, Mac, Linux
Environment
Operating Temperature: 0°C~40°C (32°F ~104°F)
Storage Temperature: -40°C~70°C (-40°F ~158°F)
Operating Humidity: 10%~90% non-condensing
Storage Humidity: 5%~90% non-condensing
รางวัล

Recommended Product

TL-PA8010P KIT was recommended by Redes Zone

2015, Spain

Recommended award

TL-PA8010PKIT has received a Recommended Award from Hardware Heaven

2015, UK
The theoretical maximum channel data transfer rate is derived from HomePlug AV2 specifications. Actual data transfer rate will vary from network environment including: distance, network traffic, noise on electrical wires, building material and construction, quality of electrical installation and other adverse conditions.
Actual data will vary because of the network conditions and environment factors.
SubscriptionTP-Link takes your privacy seriously. For further details on TP-Link's privacy practices, see TP-Link's Privacy Policy.
From United States?
Get products, events and services for your region.