How to make my Tapo device (smart plug, smart camera, smart bulb) work with Amazon Alexa
This guide will show you how to add your Tapo device to the Amazon Alexa. Once added, you can use simple voice commands to control Tapo smart plug and smart bulb, or stream your Tapo camera videos to Amazon Echo Show or Fire TV.
To get started, make sure your Tapo device is set up and online. Here we take Tapo camera as an example.
1. Open the Amazon Alexa app. Then tap on the hamburger icon in the upper left corner and select Skills & Games.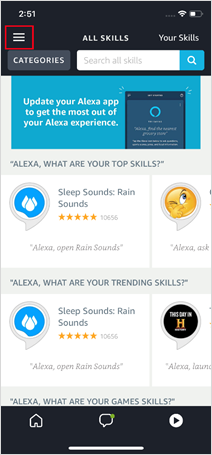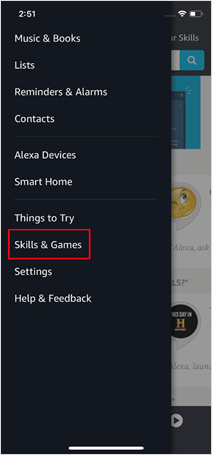 2. Enter Tapo in the search bar and choose Tapo.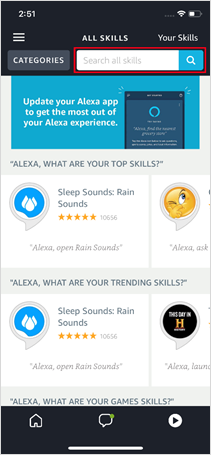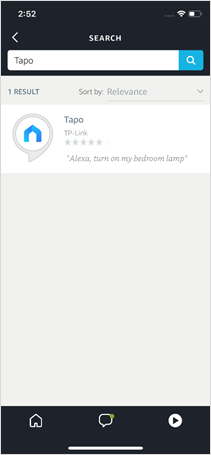 3. Tap the ENABLE button.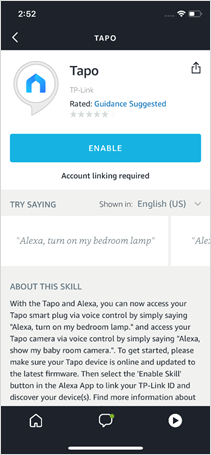 4. Log in with your TP-Link ID that has bound to your Tapo device, and tap Authorize. After authorized successfully, the message Tapo has been successfully linked will come up. Close the window to go to the next step.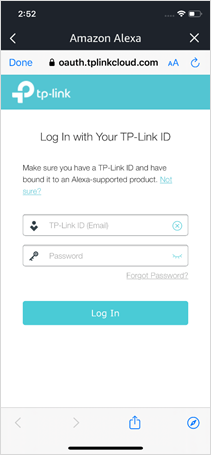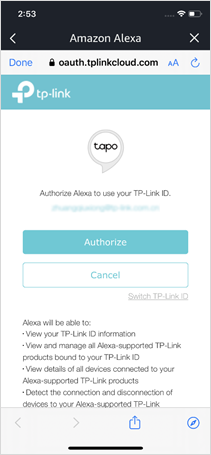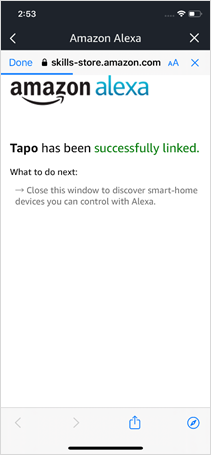 5. Tap the DISCOVER DEVICES button to discover devices bound to your TP-Link ID. And Tapo devices discovered are ready to use.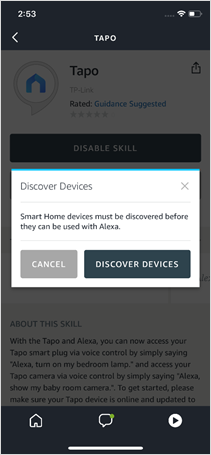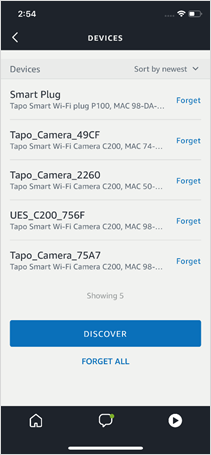 Enjoy!
You can stream your Tapo camera videos to Amazon Echo Show or Fire TV using simple voice commands. For example: "Alexa, show my Living Room camera".
Note: Every time you change the name of the Tapo device, you will need to discover the device again to update its name.
Este guia foi útil?
A sua resposta ajuda-nos a melhorar o nosso site.
SubscriptionTP-Link takes your privacy seriously. For further details on TP-Link's privacy practices, see TP-Link's Privacy Policy.