What Is a WiFi 6 Router? Which One Is Best for 2022?
As the heart of a home wifi network, a router is an indispensable network device in modern homes. However, it's getting harder and harder for last-gen WiFi 5 routers to keep up with the ever-growing number of online devices (including smart devices) and high-bandwidth applications (AR, VR, 8K video, and more).
In this article, we'll walk you through what a WiFi 6 router is, what benefits you can expect from it, and how to choose the one that best suits you. For those that are thinking that a router and a WiFi modem is the same, read more here as well.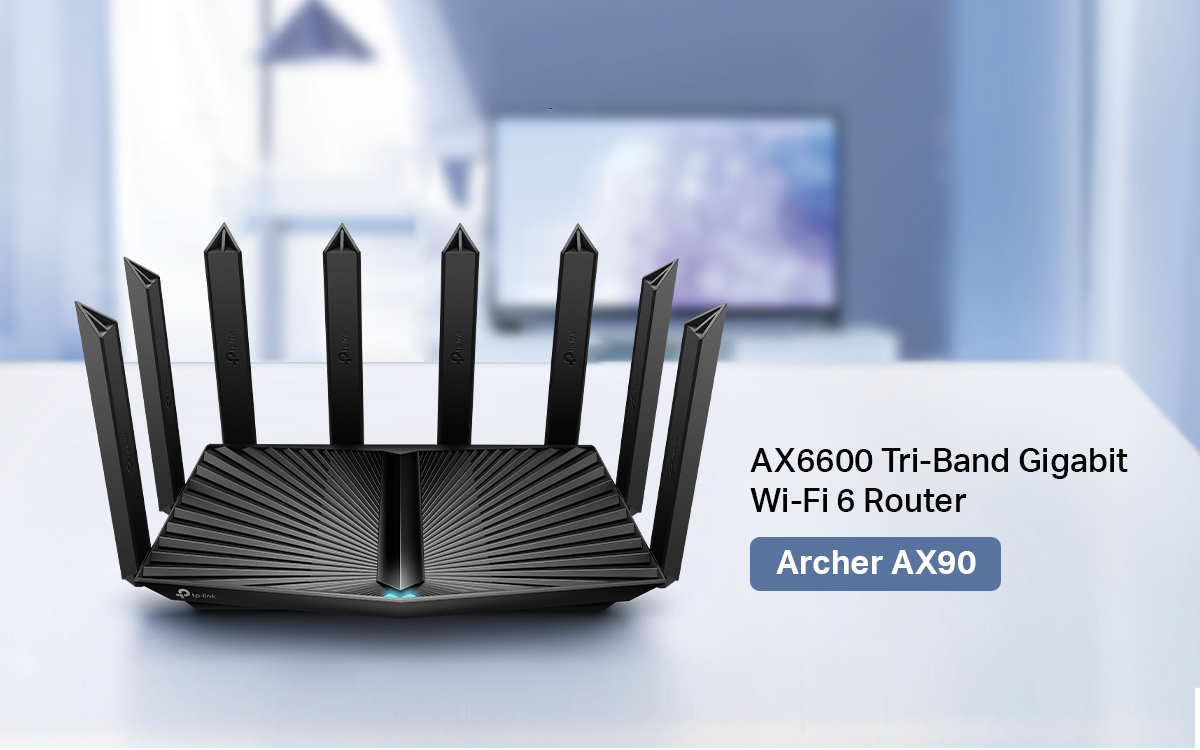 What is a WiFi 6 router?
First, we need to know what a router is.
A router receives and sends data on computer networks. It's typically connected to a WiFi modem to receive data packets from the internet, then distribute them to personal devices. A router provides Ethernet ports for wired access and supports specific WiFi standards for wireless access.
A WiFi 6 router supports the new-generation WiFi 6 (IEEE 802.11ax) standard.
WiFi 6 (802.11ax) is designed to improve speeds, increase efficiency, and reduce congestion in high-bandwidth usage scenarios. Compared with the previous generation of Wi-Fi 5, specifications such as transmission rate, number of data sub-carriers, and maximum bandwidth have been improved thus making the home WiFi network experience smoother.
What are the benefits of having a WiFi 6 router?
Built and improved upon from WiFi 5 (802.11ac), WiFi 6 enhances router performance, significantly improving your home WiFi network experiences.
Explosively fast WiFi up to 9.6 Gbps. WiFi 6 packs more data with 1024-QAM, increasing raw speeds by 25% compared to WiFi 5. It also expands the WiFi band from 80 MHz to 160 MHz, doubling the channel width. Experience stutter-free VR and enjoy stunning 4K and 8K streaming.

4× more capacity for more devices. WiFi 6 uses 8×8 uplink/downlink MU-MIMO, OFDMA, and BSS Color to provide up to 4× larger capacity to handle more devices. Come home to a virtually flawless smart home experience or throw house parties with a network built to serve all the devices of your guests.
Lower power consumption. Target Wake Time (TWT) allows devices to negotiate when and how often they will wake up to send or receive data, increasing device sleep time and substantially improving battery life for mobile and IoT devices.
Backward compatible. WiFi 6 takes your WiFi to the next level while being backward compatible with the previous 802.11a/b/g/n/ac standards. Your new devices with the latest WiFi standard get their best performance, while older devices with earlier WiFi standards can still function.
How to choose a WiFi 6 router
Follow the instructions below to better understand your network needs and choose the best router for you.
Consider the broadband speeds of your ISP.
WiFi 6 routers are generally equipped with gigabit WAN ports to benefit the most from the broadband speeds of local ISPs. If your ISP provides more than 1 Gbps broadband speeds, consider buying a router with a 2.5 Gbps WAN port, such as Archer AX90 or Archer GX90.
Consider your ideal scenarios.
For daily use like web surfing, video streaming, and downloads, an entry-level router like Archer AX10 or Archer AX20 is sufficient. For zero-latency online gaming, choose a high-end gaming router like Archer AX11000 or Archer AX90. Refer to the table below for more information.
Table 1: Ideal scenarios for WiFi 6 routers
Level

Model

WiFi Speed

Coverage

Supported

Bandwidth

Ideal For

Flagship

High-end

Archer AX11000

AX11000

4 Rooms

0 ~ 2.5Gbps

VR
Online gaming, 4K and 8K streaming
Daily surfing, online videos, video conferencing

Archer GX90

AX6600

3-4 Rooms

0 ~ 2.5Gbps

Archer AX90

AX6600

3-4 Rooms

0 ~ 2.5Gbps

Professional Mid-level

Archer AX73

AX5400

3 Rooms

0 ~ 1000Mbps

Online gaming, 4K and 8K streaming
Daily surfing, online videos, video conferencing

Archer AX72

AX5400

3 Rooms

0 ~ 1000Mbps

Archer AX55

AX3000

3 Rooms

0 ~ 1000Mbps

Archer AX50

AX3000

3 Rooms

0 ~ 1000Mbps

Entry-level

Archer AX23

AX1800

2-3 Rooms

0 ~ 1000Mbps

Daily surfing, online video, video conferencing

Archer AX20

AX1800

2-3 Rooms

0 ~ 1000Mbps

Archer AX10

AX1500

2-3 Rooms

0 ~ 1000Mbps
Table 2: Ideal scenarios for WiFi 6 Deco series products
Model

WiFi Speed

Frequency

Band

Coverage

Connected Devices

Supported

Bandwidth

Deco X20 (1P)

AX1800

Dual-Band

2,000sqft

150

0 ~ 2.5Gbps

Deco X20 (2P)

AX1800

Dual-Band

4,000sqft

150

0 ~ 2.5Gbps

Deco X20 (3P)

AX1800

Dual-Band

5,800sqft

150

0 ~ 2.5Gbps

Deco X50 (1P)

AX3000

Dual-Band

2,500sqft

150

0 ~ 1000Mbps

Deco X50 (2P)

AX3000

Dual-Band

4,500sqft

150

0 ~ 1000Mbps

Deco X50 (3P)

AX3000

Dual-Band

6,500sqft

150

0 ~ 1000Mbps

Deco X60 (2P)

AX3000

Dual-Band

5,000sqft

150

0 ~ 1000Mbps

Deco X60 (3P)

AX3000

Dual-Band

7,000sqft

150

0 ~ 1000Mbps

Deco X68 (2P)

AX3600

Tri-Band

5,500sqft

150

0 ~ 1000Mbps

Deco X68 (3P)

AX3600

Tri-Band

7,000sqft

150

0 ~ 1000Mbps

Deco X90 (2P)

AX6600

Tri-Band

6,000sqft

200

0 ~ 1000Mbps
Consider the WiFi speeds for your devices.
Make sure the router's WiFi speeds at each band meet your needs. Your maximum internet speed depends on your internet service, but routers that provide faster speeds still benefit connections between devices on your home network.
Consider the WiFi range you need.
To avoid weak signals in areas where you need WiFi, check the router's specifications and ensure its WiFi range is sufficient. If one router can hardly cover your spacious house or multiple floors, consider getting a router and an extender that both support OneMesh for seamless WiFi coverage and centralized management.
Consider other features you may need and how much you're willing to spend.
Just like any other router, WiFi 6 routers come with various features that can bring specific benefits. But remember that every feature ups the price tag. The best router for you is the one that best meets your networking needs.
Best WiFi 6 routers for 2022
Featuring numerous products and pricing options from entry-level to high-end, TP-Link is committed to serving more people WiFi 6 and leading the way in WiFi 6 technology through our AX product line.
Best WiFi 6 router for gaming: Archer AX11000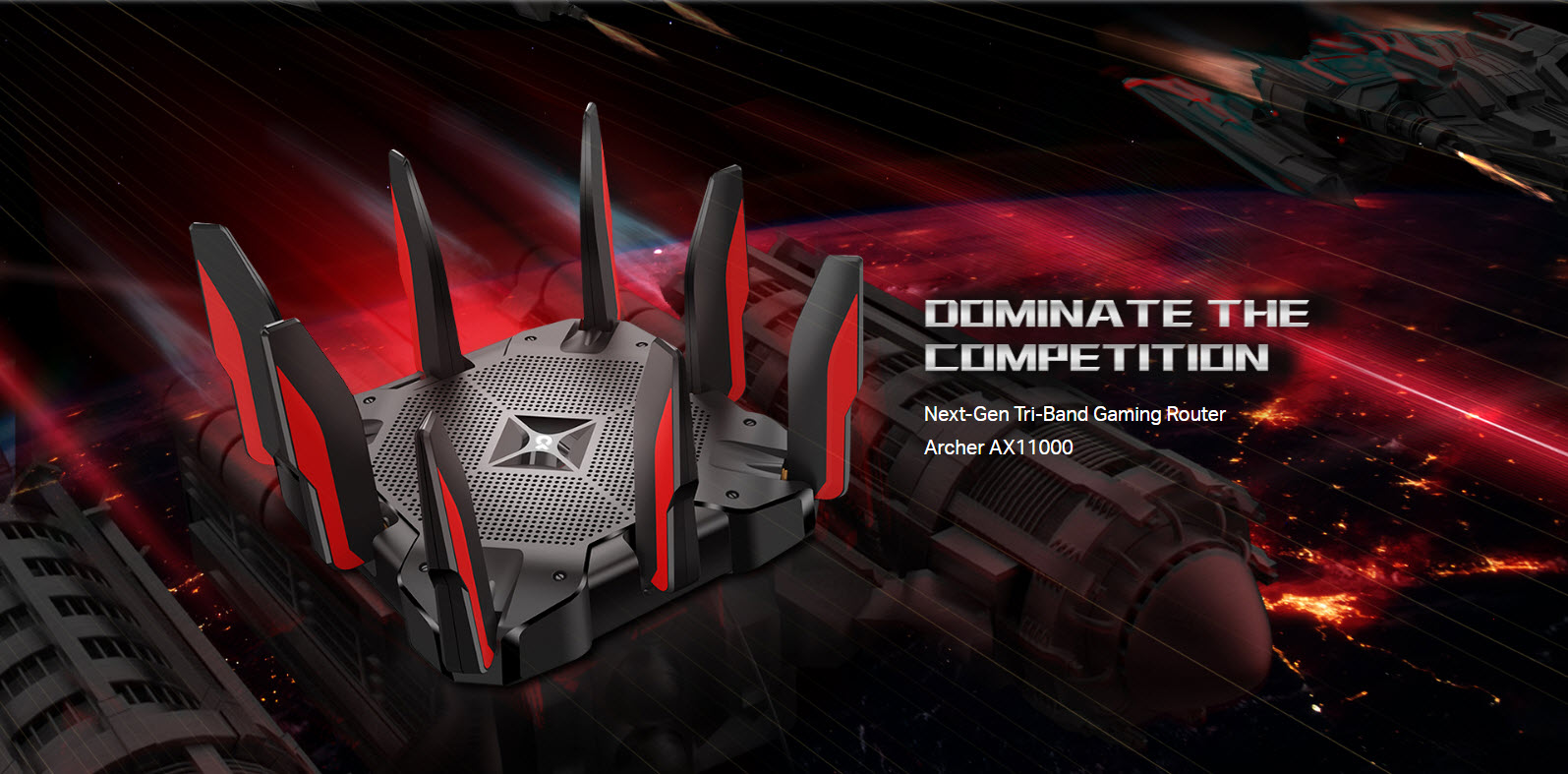 Built for victory, the CES innovation award-winning AX11000 Tri-Band Gaming Router brings WiFi speed to a revolutionary level—over 10 Gbps, demolishing network latency and interference. More than that, Archer AX11000 serves as a game accelerator to optimize gaming streams, as a game protector with the HomeCare security system, and as a game network analyzer with its finely tuned UI.
Best WiFi 6 router overall: Archer AX73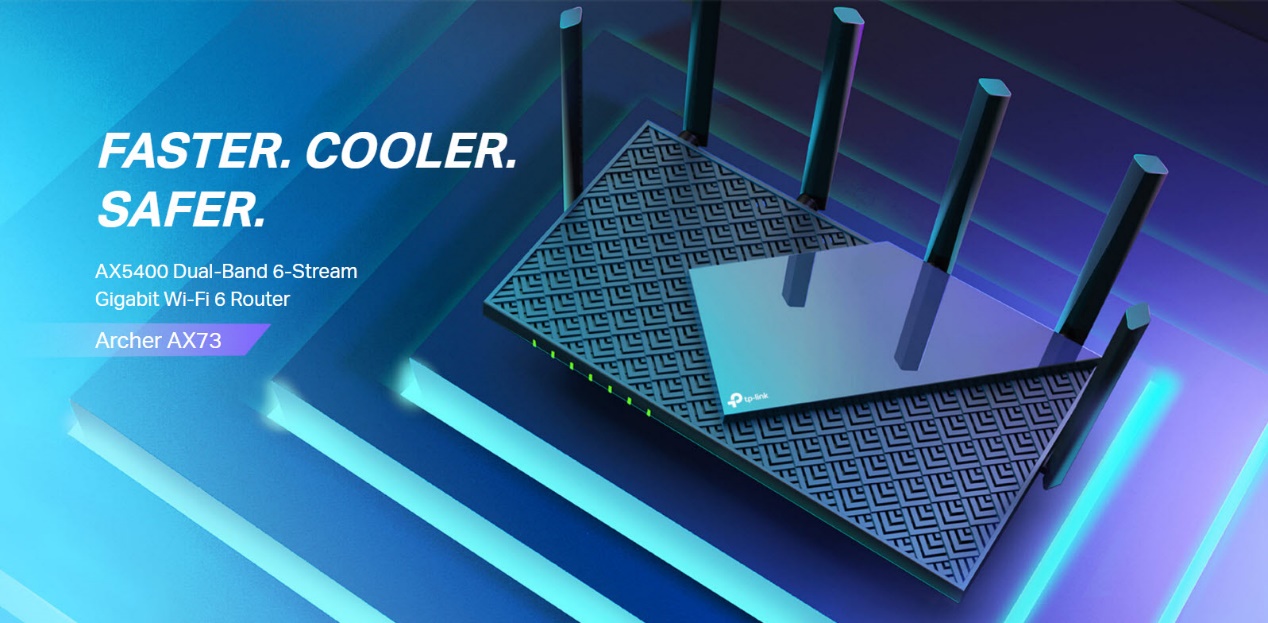 Equipped with the top structure 4T4R and HE160 on the 5 GHz band, Archer AX73 enables users to enjoy the ultra-fast 5.4 Gbps WiFi that can stream multiple 8K videos without buffering. With the HomeShield service kit including Antivirus, Parental Controls, QoS, and Home Network Scanner, Archer AX73 delivers expert-level care for managing your home network.
Best WiFi 6 router for mobile devices: Archer AX55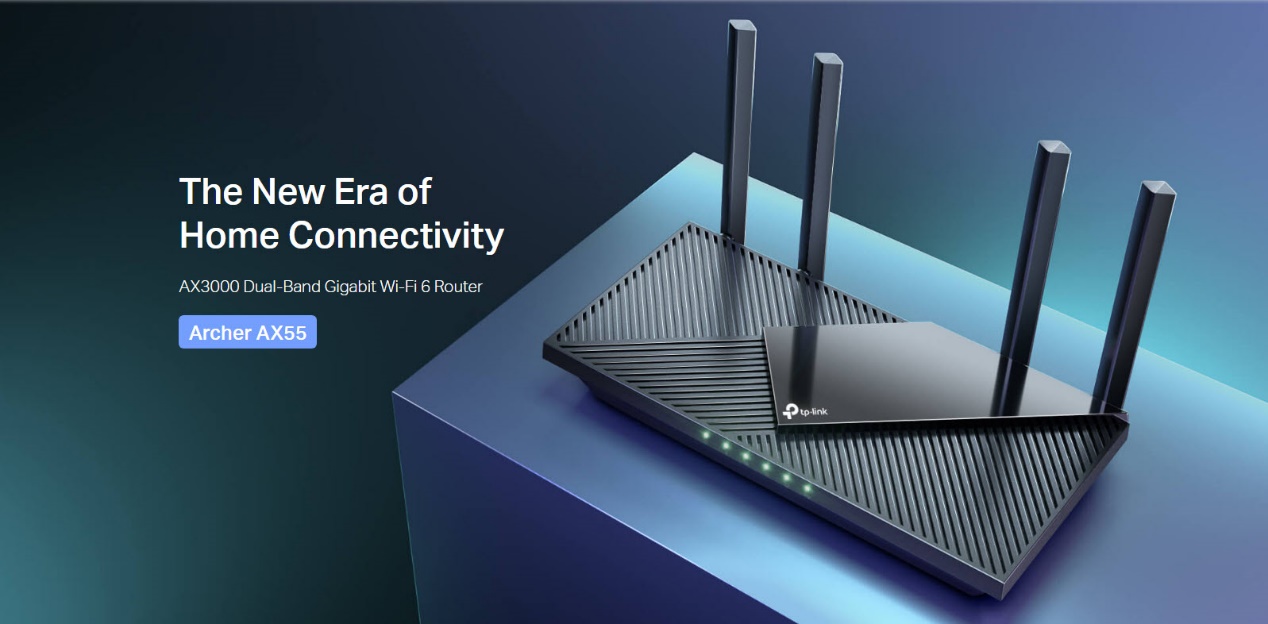 Featuring a 160 MHz bandwidth and 1024-QAM, Archer AX55 delivers true gigabit speeds up to 3 Gbps. Drastically improved speeds enable streaming, fast downloading, and gaming—all at the same time. 5 GHz with 160 MHz channel support doubles the bandwidth, enabling 8K video without lag. 4 high-performance external antennas boost WiFi signals throughout your home.

Pairing with RE605X to extend the coverage of Wi-Fi network, reduce Wi-Fi dead zone, and allows you to enjoy a smooth Wi-Fi 6 network experience everywhere in your house.
Best WiFi 6 router for entry-level: Archer AX20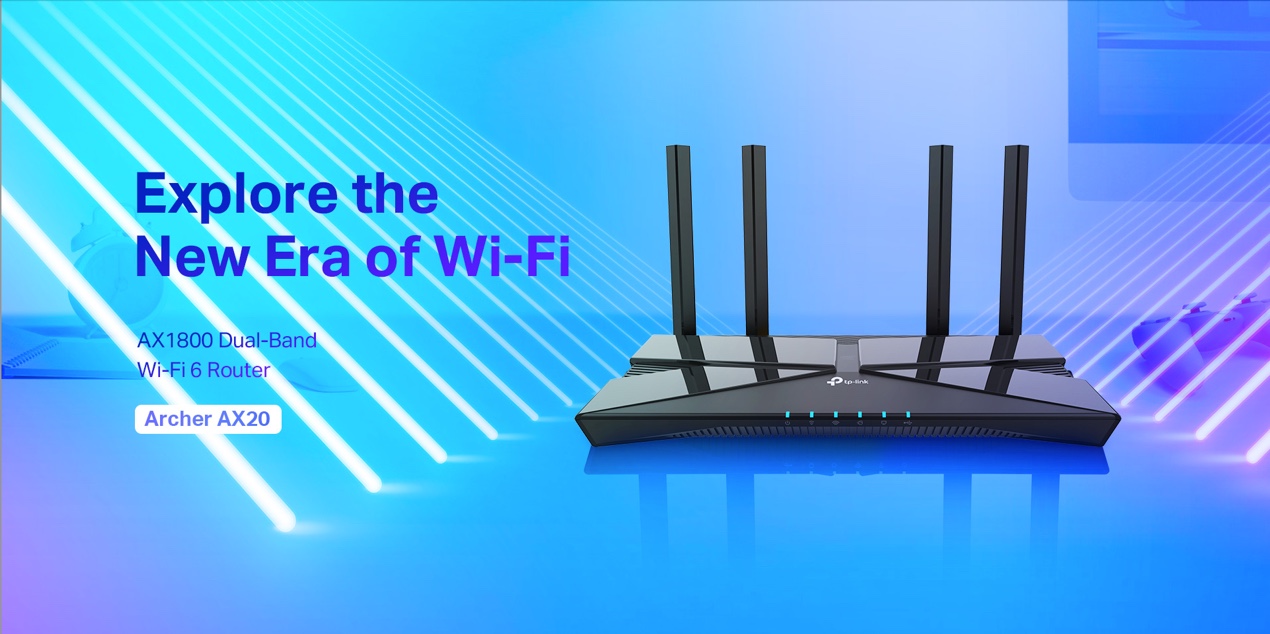 Archer AX20 provides super-fast dual-band wireless connections with speeds up to 1.8 Gbps—perfect for 4K streaming and short download times. Thanks to breakthroughs in efficiency, Archer AX20 delivers pure power, outperforming all other AX1800 routers that TP-Link has tested—all at a lower price point. In the lab, Archer AX20 surpasses its direct competitors from six top brands in speed and coverage performance while saving more energy.
Best affordable WiFi 6 router: Archer AX10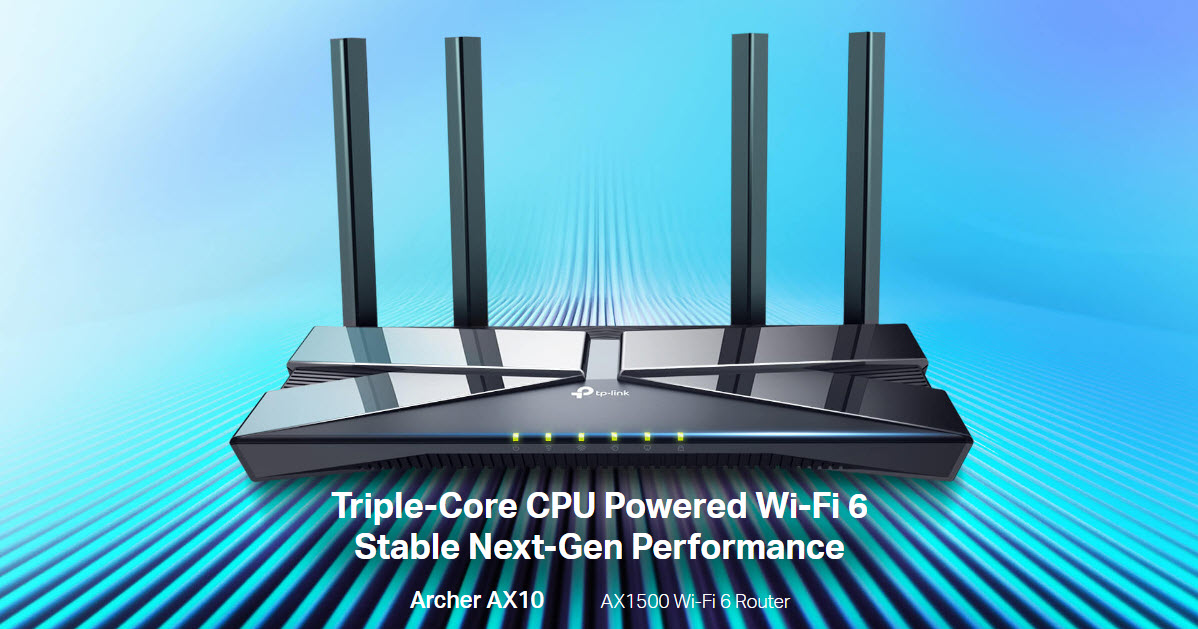 If you have a limited budget for home network devices, Archer AX10 may also be a good choice. Archer AX10 is the first product to offer WiFi 6 technology at a cost similar to a WiFi 5 router and speeds up to 1,500 Mbps. Enjoy all the benefits of WiFi 6, at the lowest price possible.
Can't wait to choose your own WiFi 6 routers for your home WiFi network? Go and search for your WiFi 6 routers now, or simply follow our online router-buying guide for step-by-step instructions.
More information about WiFi 6:
TP-Link Brings WiFi 6 to Everyone
SubscriptionTP-Link takes your privacy seriously. For further details on TP-Link's privacy practices, see TP-Link's Privacy Policy.
From United States?
Get products, events and services for your region.