Upgrade To WiFi 6 Router For Faster Internet Performance
If you're like most people, you've probably had your fair share of frustrating experiences with slow WiFi. Whether it's a buffering movie or a laggy video game, a slow connection can be incredibly frustrating. Fortunately, there's a new and advanced solution that can help improve your wireless coverage - WiFi 6.
What Is WiFi 6?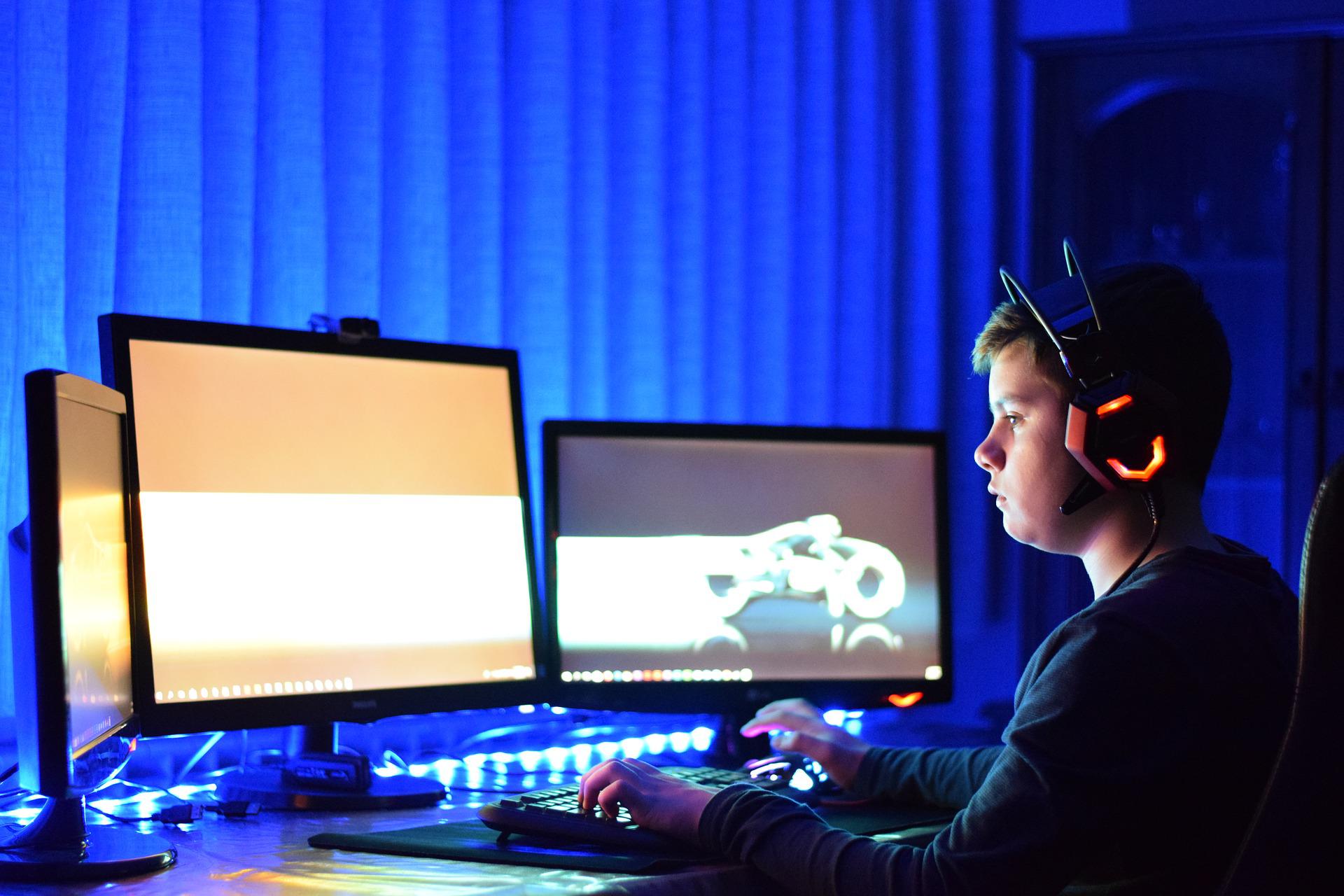 A WiFi 6 Router Improve Your Internet Speed For Seamless Online Gaming
Source: Pixabay
WiFi 6 is the latest and greatest standard in wireless internet access, and it's designed to provide faster speeds and better performance than ever before. WiFi 6 is faster and more efficient than previous generations of WiFi, which means you'll be able to enjoy smoother streaming, gaming, and browsing experiences. In addition, WiFi 6 is better at handling more connected devices on a single network - so if you have many devices connected to your WiFi, you won't have to worry about them slowing down your connection.
With such an advanced network, you'd think it would use up more power. However, WiFi 6 is not just faster, it is more efficient as well. WiFi 6 executes at faster speeds, increased capacity, optimal spectral efficiency, and wider coverage while reducing power consumption.
The Fastest TP-Link WiFi 6 Router
From TP-Link Deco Whole Home Mesh system to WiFi 6, TP-Link has always been at the cutting edge of WiFi technology, providing users super fast and reliable internet connections. So we can assure you that WiFi 6 will be a huge upgrade to your home internet needs. But you'll need to choose the perfect router first.
Archer AX20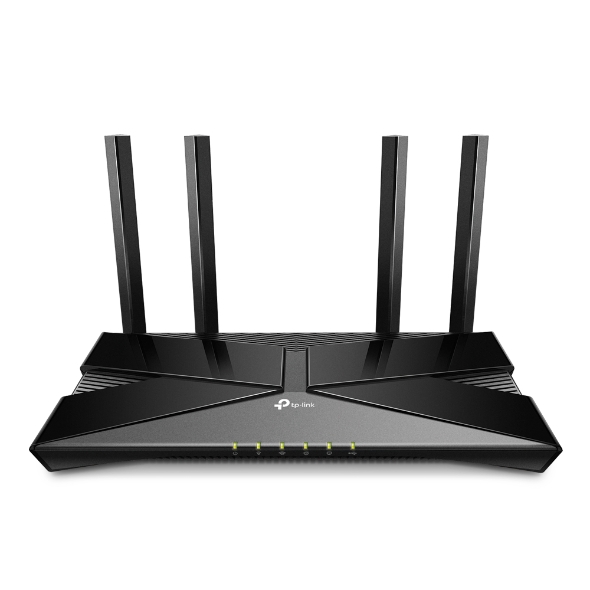 Explore the New Era of Wi-Fi With The Archer AX20 Router
Source: TP-Link
The Archer AX20 dual-band router is one of TP-Link fastest WiFi routers, equipped to provide you with faster speeds and reduced network congestion. It has crazy fast speeds of 1.8 Gbps, which will ensure the smoothest streaming, downloading, and gaming without any buffering at all. You won't have to worry about network connectivity when you have a lot of people over. The Archer AX20 can communicate more data to multiple devices using state-of-the-art OFDMA technology that reduces lag, no matter the number of devices connected. It has four antennas and 1.5GHZ quad-core processing to provide extensive coverage to devices all over your home.
The Archer AX20 uses Target Wake Time technology to reduce your devices' power consumption to help extend their battery life. This secure and convenient WiFi router uses a USB port to allow easy file sharing within your network or building private Cloud Storage. You can even protect your family members from inappropriate websites using the robust parental controls on this router.
You won't even need to worry about installing this new router. It's so simple and convenient that you can set it up within minutes using the TP-Link Tether App. It also has backward compatibility, so you can still use old devices with 802.11 standards.
Archer AX50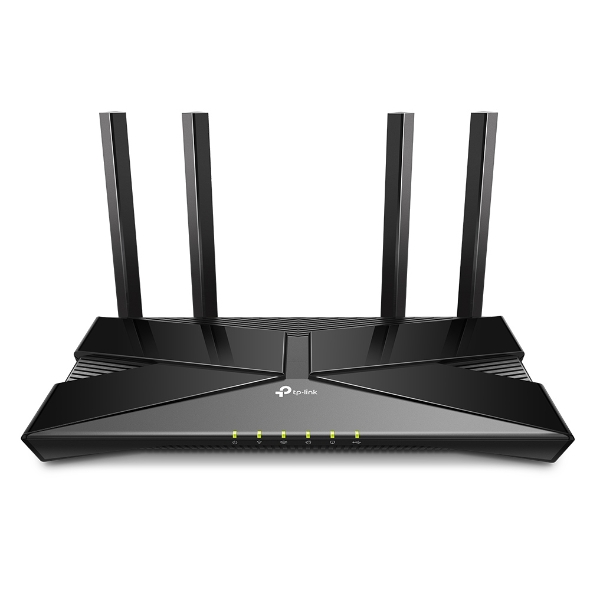 Experience More Bandwidth With The Archer AX50 Router
Source: TP-Link
The Archer AX50 provides Next-Gen Gigabit speed, which is three times faster than other WiFi 6 routers. It runs 2402 Mbps on 5GHz and 574 Mbps on a 2.4 GHz band to ensure smoother streaming and faster downloads. It provided reliable connections with better processing speeds and reduced latency by 75% for more responsive gaming and video chatting.
This dual-band router features four high-gain antennas with Beamforming technology to expand your WiFi coverage throughout your home, while also increasing the capacity by four to allow you to connect to more devices. It also uses Target Wake Time technology to help your devices consume less power. TP-Link HomeCare™ secures your connection with anti-malware protection, providing you with better security. You'll also be able to control your router via simple voice commands as it is compatible with smart devices like Amazon Alexa to make your life smarter and easier.

Archer TX20U Plus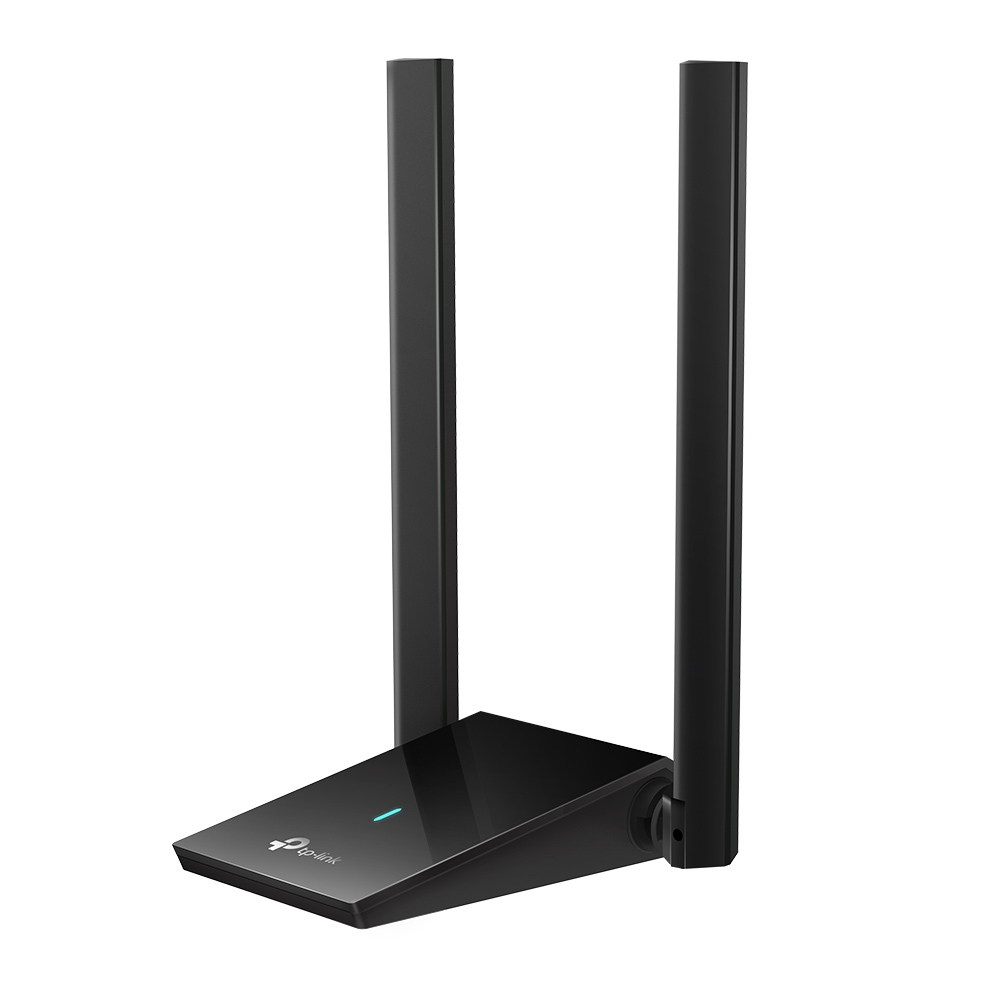 Enhance Your WiFi Receiving Experience With The Archer TX20U Plus
Source: TP-Link
If you want further enhance your WiFi receiving experience, you can opt for a USB WiFi 6 adapter like the Archer TX20U Plus. This adapter can easily be connected to your devices via USB. The SuperSpeed USB 3.0 has up to ten times faster transfer speeds than a USB 2.0.
This adapter features dual high-gain antennas that allow you to connect from further away while still receiving high-quality signals and transmissions. The OFDMA and MU-MIMO technology reduces your latency for impeccable performance, maintaining high download and upload speeds on crowded networks.
With a WiFi 6 router, you'll be able to enjoy faster speeds, better performance, and more efficient power consumption. TP-Link offers some of the best WiFi 6 routers on the market, so you can be sure you're getting the best possible product. Upgrade your home network today and experience a more connected lifestyle!

From United States?
Get products, events and services for your region.