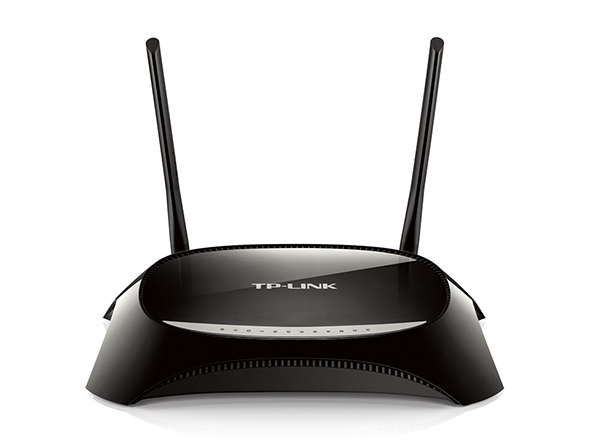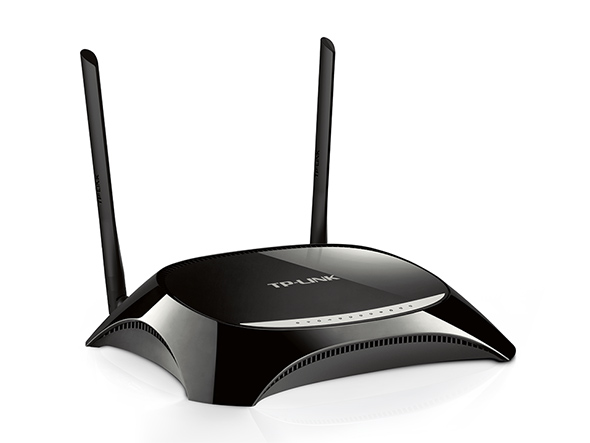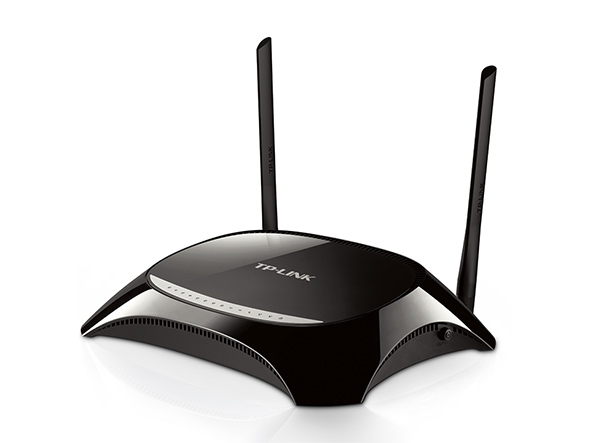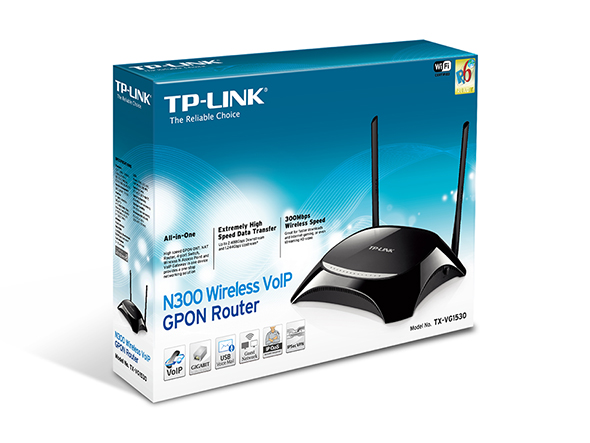 TX-VG1530
N300 Wireless VoIP GPON Router
All-in-One: High speed GPON ONT, NAT Router, 4-port Switch, Wireless N Access Point and VoIP Gateway in one device providing a one-stop high speed networking solution
Extremely high access speed of up to 2.488Gbps downstream and 1.244Gbps upstream
Various call features such as caller ID, call waiting, call holding, call forwarding, call restrictions, 3-way conference calls, voice activity detection and voicemail
USB 2.0 Port for storage sharing, printer sharing, FTP Server, Media Server and Voice Mailbox
What This Product Does
TP-LINK's N300 Wireless VoIP GPON router TX-VG1530 is a next-generation Gigabit Passive Optical Network (GPON) integrated access device (IAD), ideal Fiber to The Home solution. It's an incredibly robust all-in-one device allowing users to access a high-speed internet connection via its GPON port and share it wirelessly at 300Mbps wireless speeds. With its VoIP functions, users can save on phone costs using traditional land lines or VoIP telephony services with caller ID, call waiting, call holding, call forwarding, 3-way conference calls and voice mail functionality. TX-VG1530 provides a perfect terminal solution and future-oriented service supporting capabilities for FTTH deployment.
High-speed GPON Service
Compliant with the ITU-T G.984 GPON standards, TX-VG1530 supports maximum downstream rates of up to 2.5Gbps and upstream rates of up to 1.25Gbps. With this technology and four Gigabit ports, users can enjoy high-speed GPON services and bandwidth-intensive multimedia applications such as interactive gaming, video streaming and real-time audio much easier and faster than ever before.
All-in-one Device
With a GPON modem, 300Mbps wireless AP and VoIP telephony, the TX-VG1530 is everything your home or office needs to be fully connected. Users can share a high-speed wireless internet connection while holding conference calls and saving costs on long distance calls.
VoIP Calls
With 2 FXS ports, users can make or receive phone calls over the Internet simply by connecting the device to their existing telephone set. With the ability to access VoIP networks, users can deliver free communications between branch offices and client sites by making VoIP calls just as easy as dialing an extension number.
Complete Telephone Functionality
The TX-VG1530 is a fully functional telephony device supporting caller ID, call waiting, call holding, call forwarding, call restrictions, 3-way conference calls, voice activity detection and voicemail functions, ensuring that users have access to all the features that they would enjoy with traditional telephone services while providing them with better management capabilities for those features.
Versatile USB Sharing Ports
Using the TX-VG1530's multi-functional USB port, users can share printers, files and media either throughout the network at their home or office with several different computers or even away, using the device's FTP server functions so that you never have to part with your files. Users have the added benefit of adding voicemail functionality to their device with attached USB storage that they can access over the internet.
Easy Remote Management
TX-VG1530 supports the ONT Management and Control Interface (OMCI), which makes it easy to configure, activate and manage remotely from an Optical Line Terminal (OLT).
ハードウェア機能
インターフェイス
1 SC/APC GPON Port
4 10/100/1000Mbps RJ45 LAN Ports
2 RJ11 FXS Ports
1 USB 2.0 Port
ボタン
1 Power On/Off¬ Button
1 Wi-Fi On/Off¬ Button
1 WPS Button
1 Reset Button
電源
12VDC/1.5A
IEEE 標準
IEEE 802.3, 802.3u
寸法(幅 X 奥行き X 高さ)
10.1 × 7.0 × 2.0 in. (256 × 177 × 51 mm)
アンテナ タイプ
Omni directional
アンテナ ゲイン
2 × 5dBi
GPОN規格
ITU G.984.1
ITU G.984.2
ITU G.984.3
ITU G.984.4
光モジュール
Class B+
光波長
Transmit at 1310nm
Receive at 1490nm
送信距離
0 ~ 20Km Max
帯域幅
Downstream up to 2.488Gbps
Upstream up to 1.244Gbps Max
ワイヤレス機能
ワイヤレス規格
IEEE 802.11b, 802.11g, 802.11n
ワイヤレス スピード
Up to 300Mbps (dynamic)
周波数範囲
2.400-2.4835GHz
発信パワー
<20dBm(EIRP)
ワイヤレス機能
Enable/Disable Wireless Radio, WDS Bridge, WMM, Wireless Statistics
ワイヤレスセキュリティ
64/128-bit WEP,WPA / WPA2,WPA-PSK/ WPA2-PSK encryption, Wireless MAC Filtering
VoIP機能
VoIP基準
SIP (RFC3261), ITU-T G.729/G.722/G.711a/G.711
VoIP機能
Caller ID, Call waiting, Call holding, Call forwarding
Calling restriction,3-way conference call
Voice activity detection (VAD)
USB Voicemail
ソフトウェア機能
QoS機能
7 T-CONTs, 4095 GEM Ports
Distinguishes priority using Application classifier
Different Transmission Queues
セキュリティ
NAT Firewall, SPI Firewall
MAC / IP / URL Filtering
Firewall for Denial of Service(DoS), SYN Flooding, Ping of Death
IP and MAC Address Binding
IPv6
IPv6 and IPv4 dual stack
管理機能
OMCI
Web Based Configuration
Command Line Interface, SSL for TR-069
SNMP v1/2c
Web Based Firmware Upgrade
WAN接続タイプ
PPPoE, Dynamic IP, Static IP, Bridge
Support Multiple WAN connections
DHCP
Server, Client, DHCP Client List,
Address Reservation, DHCP relay
ポート転送
Virtual server, Port Triggering, DMZ, ALG, UPnP
動的DNS(DDNS)
DynDns, NO-IP
VPN パススルー
PPTP, L2TP, IPSec Pass-through
高度な機能
SN, Password, SN+ Password Authentication Mode
Upstream and Downstream FEC, AES encryption
Dynamic Bandwidth Allocation(DBA) support NSR/SR
802.1Q VLAN, Static Routing, RIP v1/v2 (optional);
IGMP v1/v2 /v3
USB共有
Support Samba(Storage)/FTP Server/Media Server/Printer Server
その他
認証
CE, FCC, RoHS
付属品
TX-VG1530
RJ-45 Ethernet Cable
Quick Installation Guide
Resource CD
Power Adapter
システム要件
Microsoft® Windows® 98SE, NT, 2000, XP, Vista™, Windows 7, Windows 8, MAC® OS, NetWare®, UNIX® or Linux.
動作環境
Operating Temperature: 0℃~40℃ (32℉~104℉)
Storage Temperature: -40℃~70℃ (-40℉~158℉)
Operating Humidity: 10%~90% non-condensing
Storage Humidity: 5%~90% non-condensing