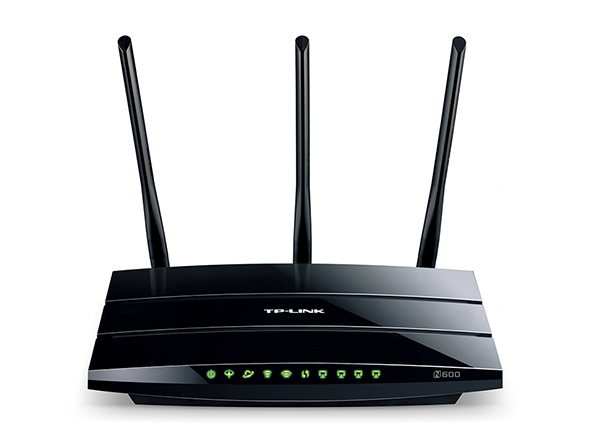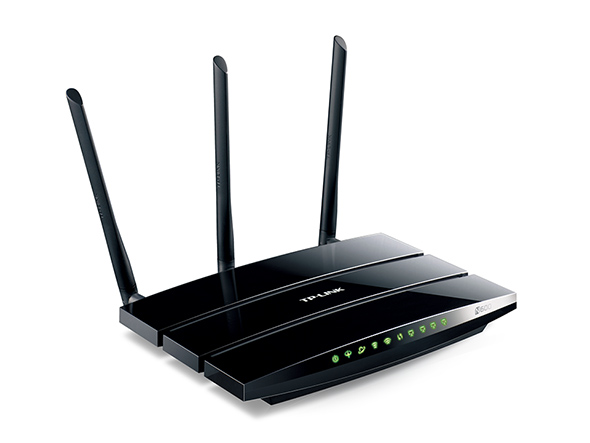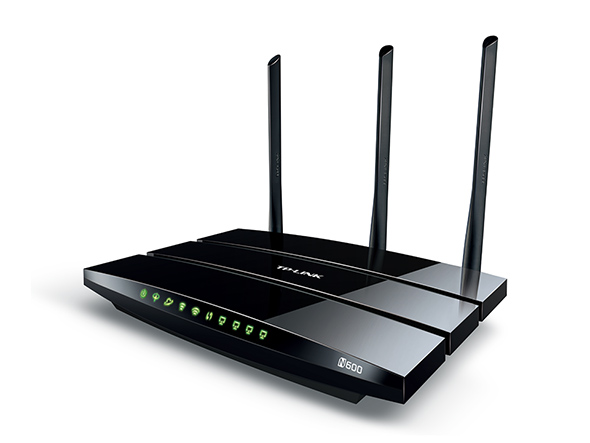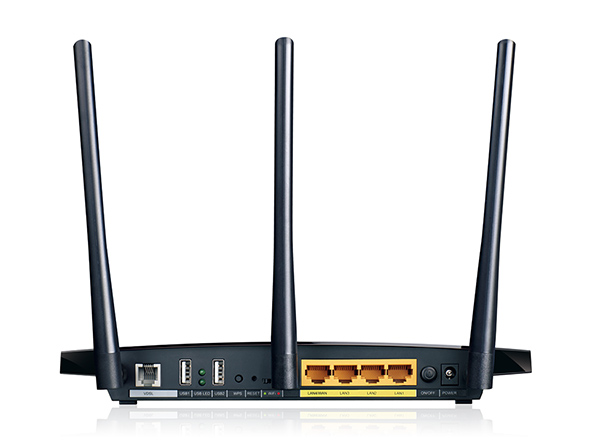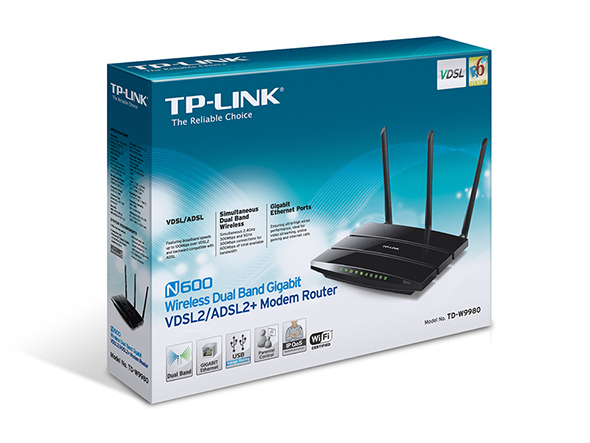 TD-W9980
N600 Wireless Dual Band Gigabit VDSL2/ADSL2+ Modem Router
Featuring broadband speeds up to 100Mbps over VDSL2 and backward compatible with ADSL
Simultaneous 2.4GHz 300Mbps and 5GHz 300Mbps connections for 600Mbps of total available bandwidth
Versatile Connectivity: VDSL/ADSL or Ethernet WAN for multiple Internet connection types
2 USB ports for storage sharing, printer sharing, FTP Server and Media Server
Home

Broadband Speed

WiFi Speed

WiFi Coverage

USB

Gigabit Ports

Connections

More
Up to 100Mbps Superfast Home Broadband
The TD-W9980 supports VDSL2 and backward compatibility with ADSL2+ /ADSL2/ADSL, featuring superfast broadband speeds of up to 100Mbps. It is the superior choice for users to enjoy a wide range of triple play services such as voice, video, data, high-definition television (HDTV) and interactive gaming. What's more, TD-W9980 downloads movies faster than ever before and download jumbo-sized files in seconds!

Simultaneous 2.4GHz 300Mbps and 5GHz 300Mbps WiFi
Simultaneous dual band offers the flexibility of two dedicated networks – with multiple times the bandwidth. Simple tasks like sending e-mails or web browsing can be handled by the 2.4GHz band while bandwidth intensive tasks like online gaming or HD video streaming can be processed by the 5GHz band – all at the same time.
Reliable WiFi -
Fully Expanded Coverage
With 3 external 5dBi antennas serving the 5GHz band and 3 internal antennas serving the 2.4GHz band, combined with higher quality antenna technology, you can maintain high speeds across greater distances. This provides you with incredible wireless coverage and reliability from anywhere in your large home or office.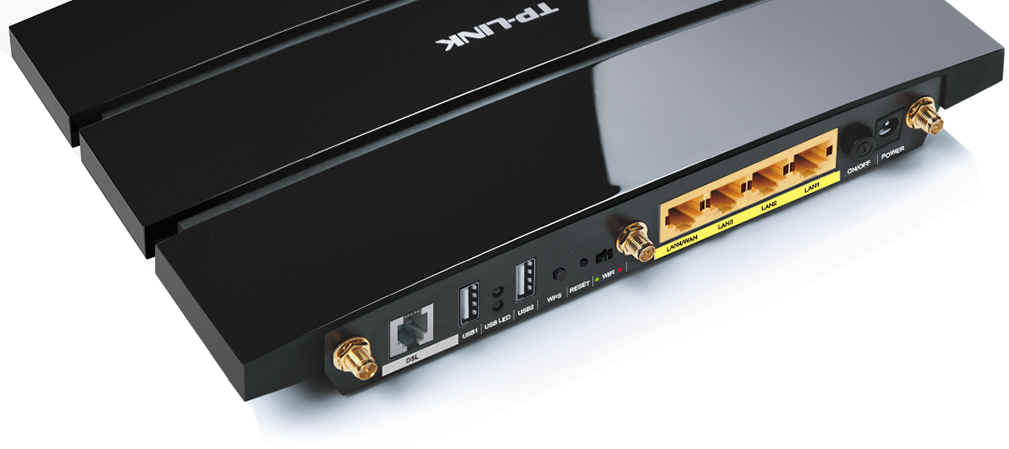 USB Storage and Sharing Anytime Anywhere
With the two multi-functional USB 2.0 ports, you can share printers, files and media with different devices through your local network or via the FTP server while away from home. Once connected, resources are available wherever you are.
Gigabit Wired Connections
With one Gigabit LAN/WAN port and three Gigabit LAN ports, the TD-W9980 is the ideal choice for bandwidth-heavy users that rely on speedy, reliable wired connections via Ethernet cables, especially for bandwidth demanding work or entertainment.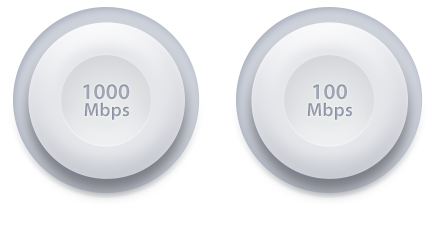 All Kinds of Internet Connections
The TD-W9980 supports VDSL/ADSL or Ethernet WAN connections (EWAN). It provides users with the flexibility to choose between VDSL/ADSL, cable or fiber modem using its interchangeable LAN/WAN port. This unique feature makes it easier when users need to change to fiber or cable services when necessary.
Guest Network
Guest Network Access provides secure Wi-Fi access for guests sharing your home or office network.
Easy to Use
Included in the resource CD, TP-LINK's utility can help users complete the installation and wireless network settings in just a few minutes.
IPv6 Supported
TD-W9980 supports IPv6, which is foundational to the next generation of the Internet and enables a range of new services.
ハードウェア機能
インターフェイス
4 10/100/1000Mbps RJ45 Ports
1 RJ11 Port
2 USB 2.0 Ports
ボタン
1 Power On/Off Button
1 WPS Button
1 Wi-Fi On/Off Switch
1 RESET Button
電源
12VDC/1.5A
IEEE 標準
IEEE 802.3, 802.3u, 802.3ab
VDSL2 規格
ITU-T G.993.2
ITU-T G.998.4 (G.INP)

ADSL規格
Full-rate ANSI T1.413 Issue 2
ITU-T G.992.1(G.DMT)
ITU-T G.994.1 (G.hs)
ITU-T G.995.1
ADSL2 規格
ITU-T G.992.3 (G.dmt.bis)
ADSL2+ 規格
ITU-T G.992.5
寸法(幅 X 奥行き X 高さ)
9.6*6.4*1.3 in.(243 x 160.6 x 32.5mm)
アンテナ タイプ
Three 5GHz 5dBi detachable antennas (RP-SMA)
Two 2.4GHz 3.5dBi internal antennas
ワイヤレス機能
ワイヤレス規格
IEEE 802.11a,802.11b, 802.11g, 802.11n
周波数範囲
2.4GHz and 5GHz
発信パワー
<20dBm(EIRP)
ワイヤレスセキュリティ
Support 64/128 bit WEP, WPA /WPA2, WPA-PSK/WPA2-PSK
Wireless MAC Filtering
ソフトウェア機能
QoS機能
WMM, Bandwidth Control (IP QoS)
セキュリティ
NAT Firewall,
SPI Firewall,
MAC / IP / URL Filtering
IPv6
IPv6 and IPv4 dual stack
Supported IPv6 Tunnels: DS-Lite, 6RD, 6 to 4
Supported IPv6 Connection Type: PPPoEv6, DHCPv6, Static IPv6
管理機能
Web Based Configuration(HTTP),
Remote management,
Telnet management,
Command Line Interface,
SSL for TR-069,
SNMP V1/V2C,
Web Based Firmware Upgrade,
CWMP(TR-069),
Diagnostic Tools
ポート転送
Virtual server, Port Triggering, UPnP, DMZ, Manage Control
VPN パススルー
PPTP, L2TP, IPSec Pass-through
ATM/PPP プロトコル
ATM Forum UNI3.1/4.0
PPP over ATM (RFC 2364)
PPP over Ethernet (RFC2516)
IPoA (RFC1577/2225)
PVC - Up to 8 PVCs
高度な機能
Parent Control
Traffic Shaping(ATM QoS) UBR, CBR, VBR-rt, VBR-nrt;
Dynamic Host Configuration Protocol (DHCP), DHCP relay;
Network Address Translation (NAT);
PVC/Ethernet Port Grouping
Static Routing, RIP v1/v2 (optional);
DNS Relay, DDNS
USB共有
Storage Sharing
FTP Server
Media Server
Print Server
IGMP
IGMP snooping V1/V2/V3
IGMP Multicast
IPSec VPN
10 IPSec VPN Tunnels
LAN-to-LAN
Main, Aggressive Negotiation Mode
DES, 3DES, AES128, AES192, AES256 Encryption Algorithm
MD5, SHA1 Authentication Algorithm
Manual, IKE Key Management Mode
Dead Peer Detection (DPD)
Perfect Forward Secrecy (PFS)
その他
認証
CE, FCC, RoHS
パッケージ内容
TD-W9980
External Splitter
RJ-11 Telephone Line
RJ-45 Ethernet Cable
Quick Installation Guide
Resource CD
Power Adapter
システム要件
Windows 10/8/7/Vista/XP or Mac OS or Linux-based operating system
動作環境
Operating Temperature: 0~40 (32~104)
Storage Temperature: -40~70 (-40~158)
Operating Humidity: 10%~90% non-condensing
Storage Humidity: 5%~90% non-condensing
アワード

PRODUCT OF THE YEAR

TD-W9980 has received award PRODUCT OF THE YEAR from Benchmark.pl.

2015, Poland