Como definir por nome uma rede powerline nova através do software tpPLC Utility (novo logotipo)?
O nome de rede agrupa vários equipamentos powerline numa rede própria. Os equipamentos powerline da TP-Link usam o nome de rede HomePlugAV por defeito. Desta forma podem formar uma rede de forma automática ao serem ligados ao mesmo circuito elétrico. É possível mudar este nome para um outro, permitindo apenas os equipamentos powerline que partilham este nome juntarem-se a esta rede.
Para definir um novo nome de rede numa rede powerline siga os seguintes passos:
Nota: Se ainda não tiver instalado o software tpPLC Utility, por favor leia How to prepare for using the tpPLC Utility (new logo)?
1. Abra o programa tpPLC Utility e clique em Secure na coluna da esquerda.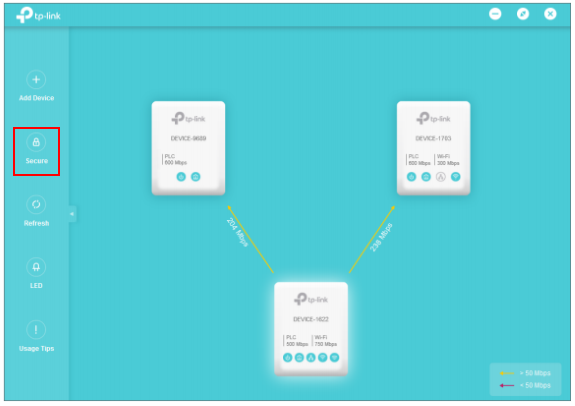 2. Na página Secure Powerline Network introduza um novo nome ou gere um nome de forma aleatória. Depois clique em Save.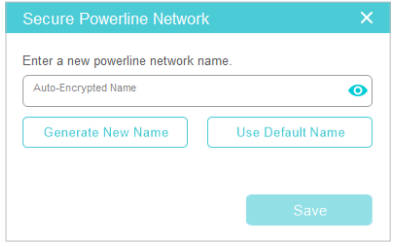 Agora apenas os equipamentos powerline que partilhem este nome poderão ligar-se à rede.
Para conhecer mais detalhes sobre cada função e configuração do seu equipamento por favor visite o centro de downloads para fazer download do manual do seu produto.
Este guia foi útil?
A sua resposta ajuda-nos a melhorar o nosso site.
SubscriptionTP-Link takes your privacy seriously. For further details on TP-Link's privacy practices, see TP-Link's Privacy Policy.
From United States (English)?
Check products and services for your region.