Cara men-Setup TL-WR700N/TL-WR702N sebagai Repeater
Cocok untuk: TL-WR700N, TL-WR702N
Aplikasi skenario

Informasi utama router (contoh):
LAN IP: 192.168.0.1
SSID (nama jaringan Wireless): TL-WR841ND
Nirkabel keamanan Mode: WPA-PSK
Enkripsi Type: AES
Passphrase: 12345678
Persiapan
Pastikan Router utama di Internet dan Anda mendapatkan informasi yang diperlukan itu seperti di atas.
Karena modus default TL-WR700N/TL-WR702N AP, fungsi DHCP pada mereka dinonaktifkan secara default. Kita harus secara manual menetapkan alamat IP sebagai 192.168.0.X ke komputer untuk mencocokkan alamat IP default (192.168.0.254) dari Repeater. Silahkan klik di sini untuk petunjuk rinci.
Sambungkan komputer ke TL-WR700N/TL-WR702N dengan kabel Ethernet.
Step1 mengubah modus bekerja untuk Repeater.
1.
Menetapkan IP statis sebagai 192.168.0.X untuk komputer Anda
. Jika Anda tidak tahu bagaimana untuk mengubahnya, silakan klik
di sini
.
2. Buka Internet Explorer dan ketik alamat IP akses titik (Default adalah 192.168.0.254) ke address bar dan tekan Enter:

3. Ketik username dan password ke dalam kotak halaman login, default nama pengguna dan sandi yang kedua admin, kemudian tekan Enter: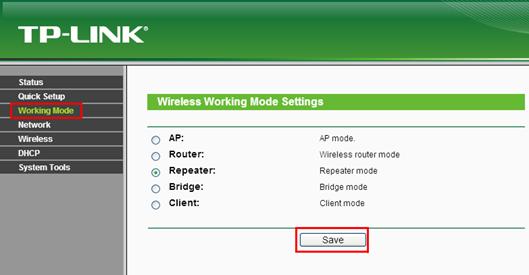 4. Pada halaman manajemen, klik Bekerja Mode dan pilih Repeater mode. Kemudian Simpan. Klik OK untuk reboot.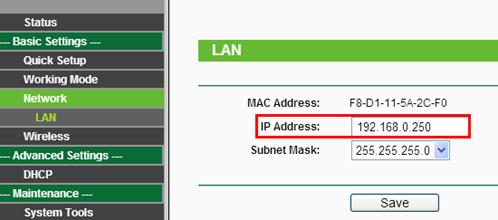 Setelah reboot, halaman akan kembali. Jika tidak, silakan refresh halaman atau masukkan
http://192.168.0.254
pada browser.
Step2 konfigurasi pada Repeater (AP 11n TP-Link):
1. Pada halaman manajemen, klik jaringan. Pastikan alamat IP Repeater adalah dalam segmen IP yang sama dengan Router utama dan menghindari konflik IP. Apakah IP router utama juga 192.168.0.254, yang sama untuk repeater, kita harus mengubah IP repeater untuk "192.168.0.250". Kemudian klik Simpan .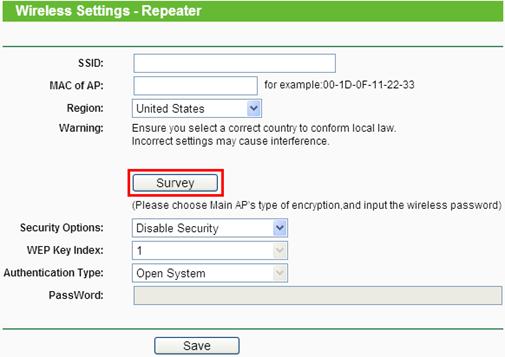 2. Klik Wireless - > pengaturan nirkabel. Kemudian klik survei .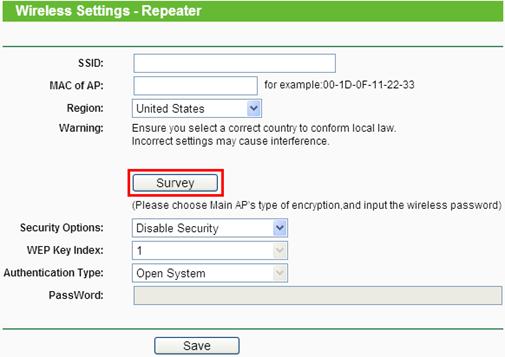 3. Menemukan Router utama SSID (nama jaringan nirkabel Anda) pada daftar, dan kemudian klik Connect .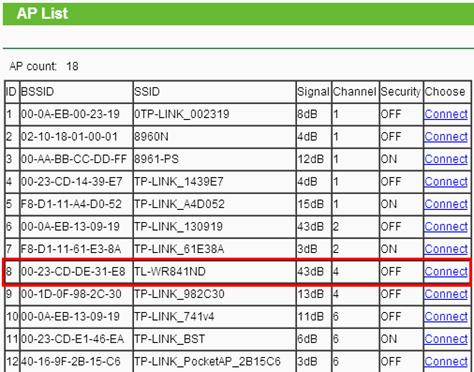 4. Halaman akan kembali Wireless Settings - > Repeater, dan SSID dan MAC AP akan diisi dengan informasi dari router utama.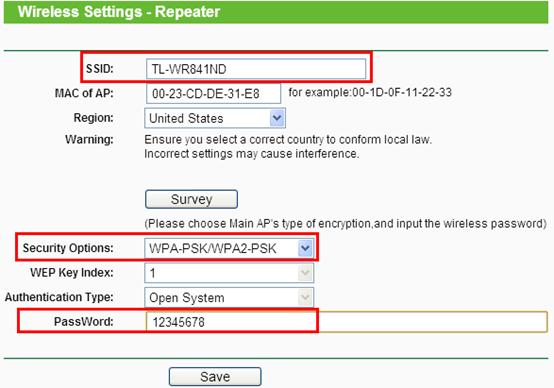 Kemudian untuk Opsi keamanan dan Password, masukkan info yang sama sebagai router utama. Silakan konfirmasi opsi keamanan dan Password dari router utama. Di sini kita mengambil WPA-PSK sebagai contoh. Pilih WPA-PSK/WPA2-PSK, dan masukan password "12345678" di lapangan Password . Kemudian klik Simpan .
5. Maka akan ada pemberitahuan "perubahan konfigurasi nirkabel tidak akan efek sampai Router reboot, silakan klik di sini untuk reboot." Silahkan klik di sana dan pergi ke reboot repeater.
Setelah Anda pergi melalui semua langkah-langkah di atas, Repeater harus mendapatkan bekerja dengan benar dengan Router utama.
Jika komputer masih terhubung ke Repeater dengan kabel, Anda dapat memeriksa konektivitas dengan menggunakan
Ping
pada komputer. Klik
Start
- >
Run
, ketik
cmd.
Kemudian OK.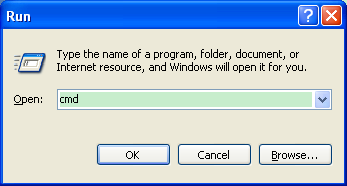 Pada jendela hitam, dimasukkan ke dalam: ping + ruang IP router utama. Di sini, kami menempatkan: ping 192.168.0.1.


Anda mungkin mendapatkan "dikirim = 4, menerima = 4, Lost = 0", yang menunjukkan repeater bekerja dengan baik. Untuk mengaktifkan PC untuk mengakses Internet, mengubah alamat IP dari PC ke mendapatkan IP Address/DNS server secara otomatis.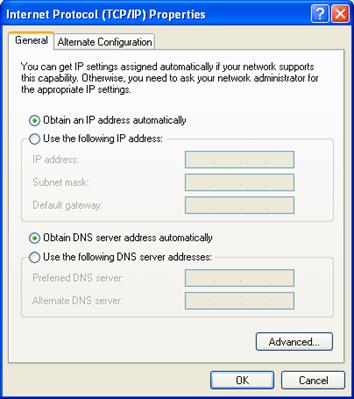 Jika Ping tidak berhasil, periksa semua di atas pengaturan dengan hati-hati, atau hubungi TP-Link mendukung bantuan.
Get to know more details of each function and configuration please go to Download Center to download the manual of your product.
Is this faq useful?
Your feedback helps improve this site.
SubscriptionTP-Link takes your privacy seriously. For further details on TP-Link's privacy practices, see TP-Link's Privacy Policy.
From United States?
Get products, events and services for your region.