Homepage
>
Blog
>
How to use the wireless adapter? An article takes you through the functions, types, characteristics and selection rules of wireless adapters
How to use the wireless adapter? An article takes you through the functions, types, characteristics and selection rules of wireless adapters
It is always disturbed by network instability when people are working, causing poor office efficiency. Even consumers cannot hold a video conference smoothly, which is embarrassing and unprofessional. People clock off duty and surf online to relax. When you are streaming videos on YouTube or playing online games on Netflix, the network outage always appears, instantly destroying the original good mood. Do you want to solve this problem? Then you should know the wireless adapter. This article will show you how to use wireless adapter, and you can find the right wireless adapter, away from annoying network nightmares.
What is a wireless adapter? accessories to help your computer connect to the internet smoothly.
Simply put ,a wireless adapter is a device that converts a wired network into a wireless network,helping a device to conect to the network more quickly and smoothly. Sometimes, althought there is a 4G network in the area,it may be due to building cover or base station interference,making the line unstable or weak signal, resulting in intermittent network. At that time, through the wireless adapter,ane the computer installed the corresponding drivers, you can strengthen WiFi, so the network will smoothly.
How fast is the wireless adapter?
Generally speaking, the wired network speed connected to the computer has 20M, 60M, 100M, 300M and other different tariff schemes. Assuming that the bandwidth speed is only 20M, then the wireless network card cannot highly improve the speed of network. Therefore, the utility of wireless network card is closely related to the router and the bandwidth speed. Good bandwidth router with a wireless adapter, you can speed up Wi-Fi connection, to achieve multiplication effect. (The actual speed increase depends on the style and power of the wireless adapter.)
The following will introduce the various types of wireless adapter, so that you want to enhance the internet experience, you can have a basic understanding of wireless adapters to find the ideal accessories to meet your own needs.
Introduction to the types of wireless adapters: independent adapter, integrated adapter
Independent adapter
Independent adapter is a device with a processor, internal memory, and network cable interface that can be connected to a computer motherboard via the PCI-E interface, and it can be replaced by a Independent adapter if the built-in adapter of the computer is broken.
Integrated network card
Integrated adapter is a part with a signal receiver and a transmitter. It can be integrated into the computer's main board, compared with the independent network card, it is in a small size and it saves space, but it cannot operate independently.
What are the installation methods

of wireless adapter?|Introduction to USB adapter and PCI-E adapter
External | USB adapter
USB adapter is a kind of network receiver plugge in the computer USB interface. It belongs to the external adapter and it can be used with the Plug,usually with a small size, easy to carry. But because of the external relationship,the efficient of improving network speed cimpared with PCI adapter is usually weaker.
INTERNAL | PCI-E adapter
PCI-E adapter is pluged in to the PCI-E interface of the computer. It belongs to the internal adapter, so the useer must firstly cinfirm whether it is compatible with the computer built-in equipment to avoid conflicts with the build-in adapter and the inability to install. The advantage is that the network transmission speed will be more stable and faster.
Here are 3 details need to pay special attention when choosing your wireless card to easily have a smooth web experience without stepping on a mine when shopping.
Master the 3-point selection rule to let you find a safe and high-quality wireless adapter
Wireless adapter selection rule 1:

whether the operating system is compatible
When shopping for wireless adapter, the first thing to note is the compatibility with your computer, some for Windows systems only, and some for both Windows and mac systems. Wireless adapters are completely useless if you don't pay attention to whether the adapter you purchased can be used with your computer.
Wireless adapter selection rule 2: driver enable mode
Before purching wireless adapter, you can firstly undeistand the device's activation method. Some stores will provide the corresponding drive on the offical website for buyers to download, and some directly attach a Cd to allow buyers to install applications. Although the former one is convenient and fast, it also needs to pay attention to whether the seller's carrier is in safe in order to avoid the network speed is faster, but inadvertenli invaded bu malicious viruses. Therefore ,when buying wireless adapter, it is recomended to find a businiess with credibility to avoid small losses.
Wireless adapter selection code 3: bezel, security accessories
Usually if it is a PCIe wireless adapter, you need to pay special attention to whether it is compatible with the built-in equipment of the computer to avoid the problem of not being able to install. So some wireless adapters will be accompanied by standard bezels and short-form version 2, so that you can smoothly adapt to different computer equipment.
Wireless adapter recommended | TP-Link makes it easy for you to have a smooth and unimpeded Internet experience
TP-Link, a 25-year-old provider of professional network equipment, has achieved the world's highest sales of Wi-Fi wireless devices for 9 consecutive years, providing a smoother online experience for people in more than 170 countries with high-quality goods and technology. Wireless card is also one of TP-Link's sales items, whether USB card or PCI network card, it will provide a variety of security and high-quality accessories, so that you can easily solve the problem of the network, enjoying a smooth Internet experience.
The Archer T9UH | AC1900 high gain wireless dual-band USB adapter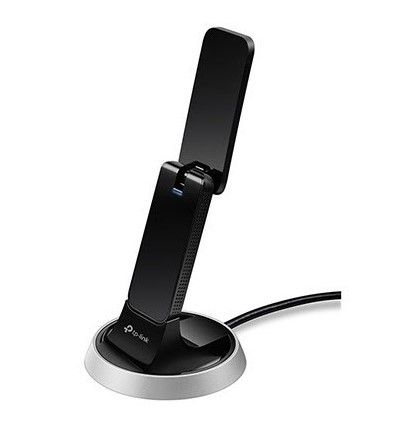 The newly launched Archer T9UH offers a new generation of 802.11ac high-frequency band, using wireless AC technology, providing transmission speeds up to 3 times faster than the general wireless N standard, making the connection effect faster and significantly more significant. With 4 built-in high-gain antennas, you can smoothly have stable network services even if the network is located on different floors. It also comes with a 90 cm USB 3.0 cable, allowing you to change styles according to your work environment and continue to enjoy a convenient Internet experience.
Archer T2U Nano | AC600 wireless micro USB network adapter
Archer T2U Nano is a USB adapter with dual-band wireless networks that dramatically improve network performance with high-speed wireless AC technology. The dual-band design allows you to switch bands as needed, use the 2.4GHz band to reach 400Mbps when working or using social software, and switch to 867 Mbps for high transmission performance in the 5GHz band if you want to play online games and download large files. In addition, advanced security is available - encryption standards that support 64/128-bit WEP, WPA/WPA2, and WPA-PSK/WPA2-PSK, so you can connect to the internet while also being secured.
Archer T3U Plus | AC1300 high gain wireless dual-band USB adapter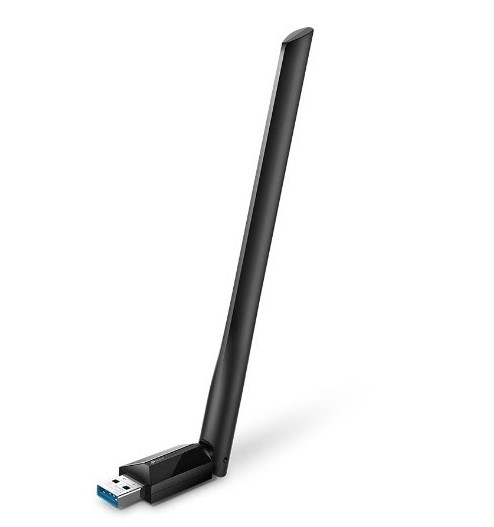 The Archer T3U Plus USB adapter features a gain antenna that expands the receiver range and a 180-degree reorientation of the antenna to maintain high performance in response to different environments. Dual-band, 2.4GHz and 5GHz bands provide flexible connection, which can be switched according to demand. Plus, the adapter is fully compatible with Windows 10/8.1/8/7/XP and macOS, so you can connect to the Internet no matter what computer device you use.
The TX401 | 10 Gigabit PCI Express network adapter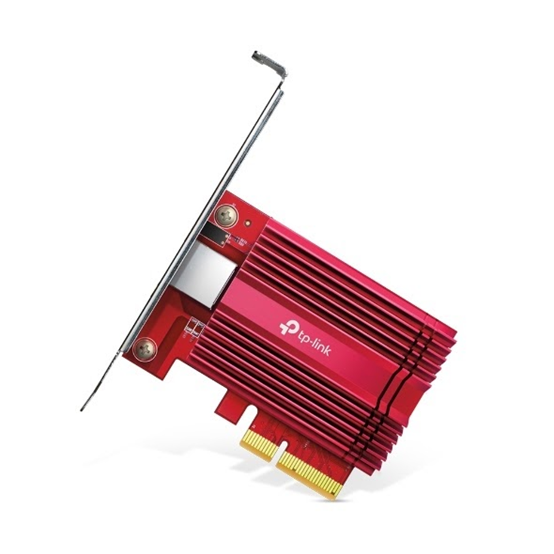 Combined with the latest 10GBase-T technology, the TX401 PCI-E network adapter enables internal network and Internet access speeds to increase to 10G network performance. With CAT6A Ethernet cable and short bezel, you can choose a model that fits your PC case design and has a full compatibility with Windows 10/8.1/8/7, Windows Servers 2019/2016/2012 R2 and Linux for a more convenient experience.
Archer TX50E |Ax3000 Wi-Fi 6 Bluetooth 5.0 PCIe wireless adapter
This Archer TX50E PCI-E network adapter with Wi-Fi 6 high-speed service provides 1024-QAM and 160MHz bandwidth for online games, live video, and even reality VR. In addition, two high-gain antenna devices can effectively extend Wi-Fi coverage and increase reception rates. The latest WPA3 network security standards are designed to provide personalized encryption modes that protect users from hackers and ensure a more secure experience when shopping online.
Extended Reading:
How to use the wireless adapter?
what is a router? router usage, type and selection criteria are told to you at once
What should I do if the Wi-Fi signal is weak? Learn 3 ways to enhance Wi-Fi to improve the network experience
SubscriptionTP-Link takes your privacy seriously. For further details on TP-Link's privacy practices, see TP-Link's Privacy Policy.
From United States?
Get products, events and services for your region.