How Mesh WiFi Boost WiFi Speed?
Mesh WiFi is the best solution for poor Wi-Fi coverage and Wi-Fi dead zone at home. As our Internet demand grows, conventional wireless router can't cater to the demand. By using a mesh Wi-Fi system, it will provide a stronger Wi-Fi coverage that's faster and seamless. TP-Link Deco Mesh WiFi is the best solution for Wi-Fi dead zone in Singapore.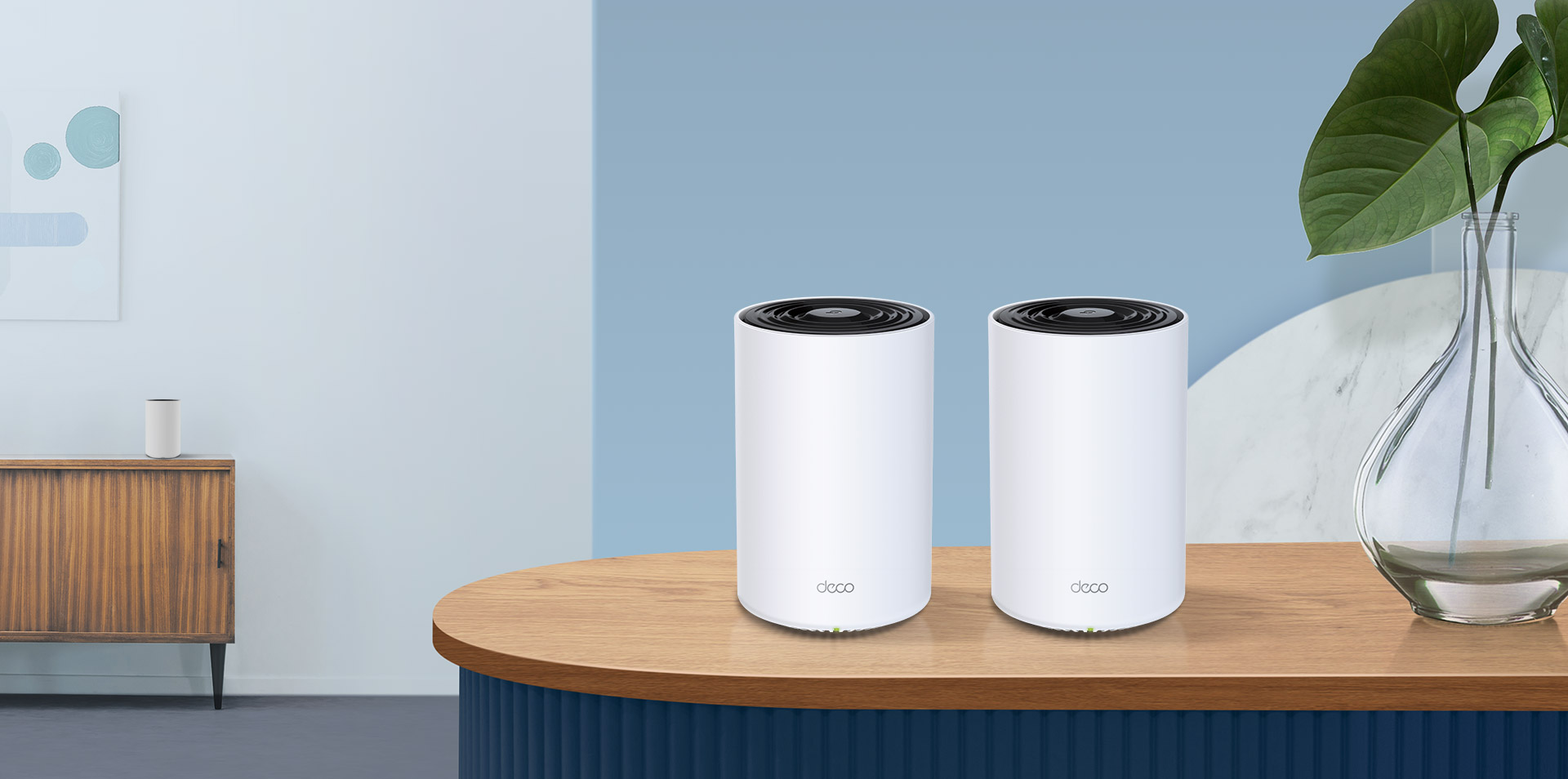 What is Mesh WiFi?
Mesh Wi-Fi systems uses multiple mesh node to provide a stronger WIFi signal and coverage. Unlike a conventional wireless router with only one signal source, a mesh WiFi system combine the power of multiple units for a stronger coverage at your home and eliminate signal dead-zone.
TP-Link Deco mesh Wi-Fi system comes with either 2-pack or 3-pack and they can be extended up to 10 units for bigger property. Only the main unit will be connected by a cable to the modem. The remaining mesh node can be placed around the home and they will foam a wireless mesh link with the main mesh router to boost the Wi-Fi signal
The result will be just one WiFi name for the entire coverage area. As you move around in your home, your device will seamlessly switch over to the faster connection without you noticing.
Faster WiFi Speed with Deco Mesh WiFi
Deco Mesh WiFi will improve the WiFi coverage at home up to 200% on optimal conditions. As the signal is stronger, the connection will be more reliable and less prone to lag. The best part of Deco Mesh WiFi is it doesn't require any additional wiring at your home!
Thus, it will benefit all usage scenarios such as Zoom meetings, 4K video streaming and gaming. The Mesh WiFi system will intelligently analyze the network to provide the best connectivity for all devices including your smart home devices.
Deco Mesh WiFi Advantage
1. Seamless Roaming Function
Since there's just one WiFi name, Deco mesh Wi-Fi support 802.11k/v/r fast roaming technology to ensure your device is always connected to the fastest Wi-Fi network. We even developed our own proprietary AI-roaming technology with self-learning algorithm to ensure the system can intelligently optimize the signal for the best performance.
2. Connect 100+ Wi-Fi Devices
We developed the Deco mesh Wi-Fi with our class-leading proprietary mesh technology to function reliably even on the more demanding environment. As we have more Wi-Fi connected smart devices today, it's really important to ensure we have a Wi-Fi system that's able to cater to the rising demand.
3. Advanced HomeShield Pro Security and Parental Control

Deco mesh W-iFi comes with advanced HomeShield Pro home security feature. Our system will protect your family members from online threats such as scams and viruses. The HomeShield Pro parental control also comes with advanced webpage content filtering function with a comprehensive reporting function so you are always in control of your network.
*HomeShield Pro is only available on selected models.
Mesh WiFi for Singtel, StarHub, MyRepublic, M1, Viewqwest and more
TP-Link Deco Mesh Wi-Fi is compatible with all internet service providers in Singapore. The setup process is really easy by just using the TP-Link Deco app and connecting the product to the existing modem from the provider.
Which model to choose?
We listed some of our best-seller Deco mesh WiFi systems below. TP-Link Deco mesh WiFi works with all ISPs in Singapore including Singtel, Starhub, M1, MyRepublic, Viewqwest and more!
All Deco mesh WiFi systems are available in either 2-pack or 3-pack. We will recommend using a 2-pack system for 2 rooms to 3 rooms. For those staying in a bigger house more than 3 rooms, we will recommend using a 3-pack mesh WiFi system.
Deco X68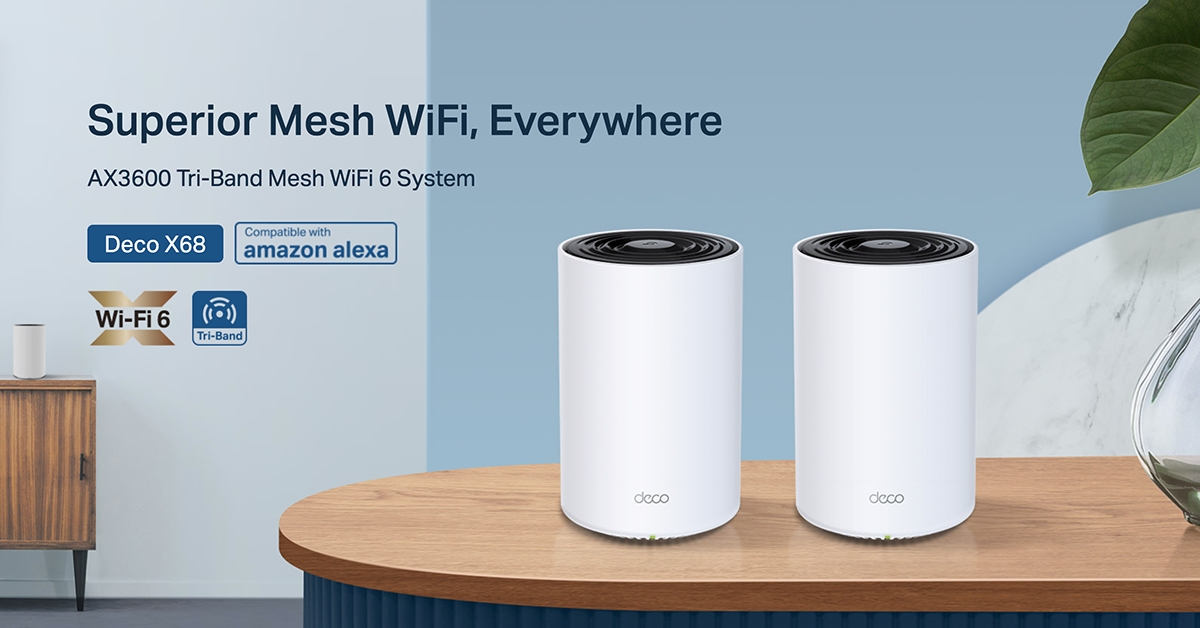 The best choice for Singapore supporting Tri-Band technology and a strong coverage up to 7000 sq ft with the 3-pack model.
Shop Now: Buy at TP-Link LazMall Official Store
Deco X20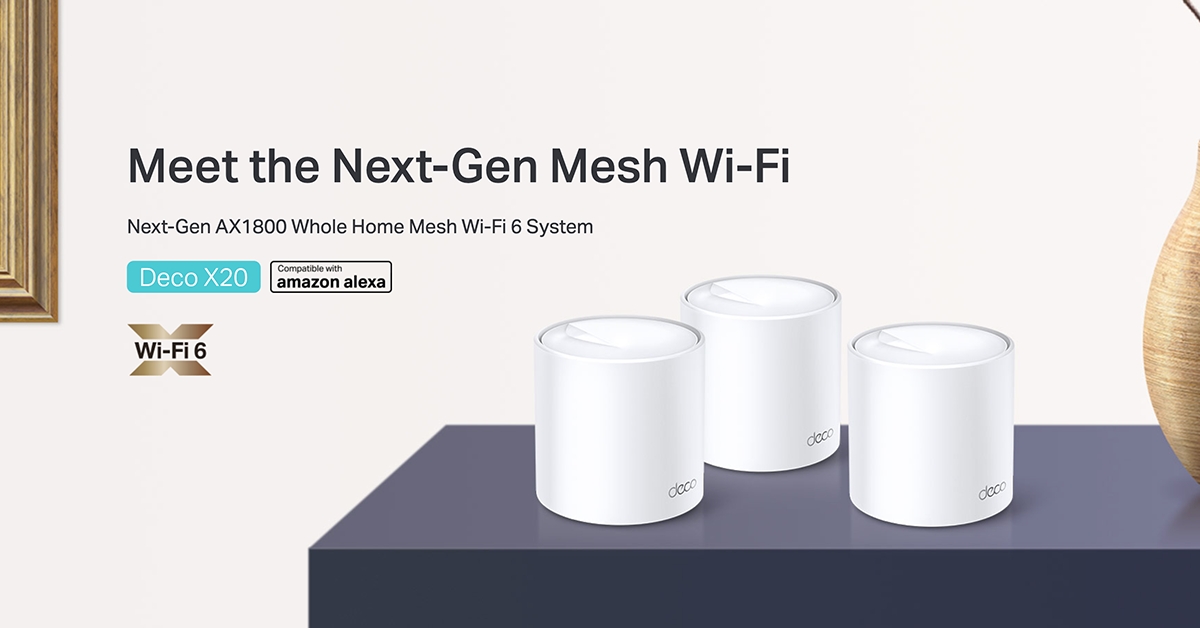 The best budget choice for Singapore supporting WiFi 6 technology up to AX1800 and covers up to 5800 sq ft with the 3-pack model.
Shop Now: Buy at TP-Link LazMall Official Store
Deco X90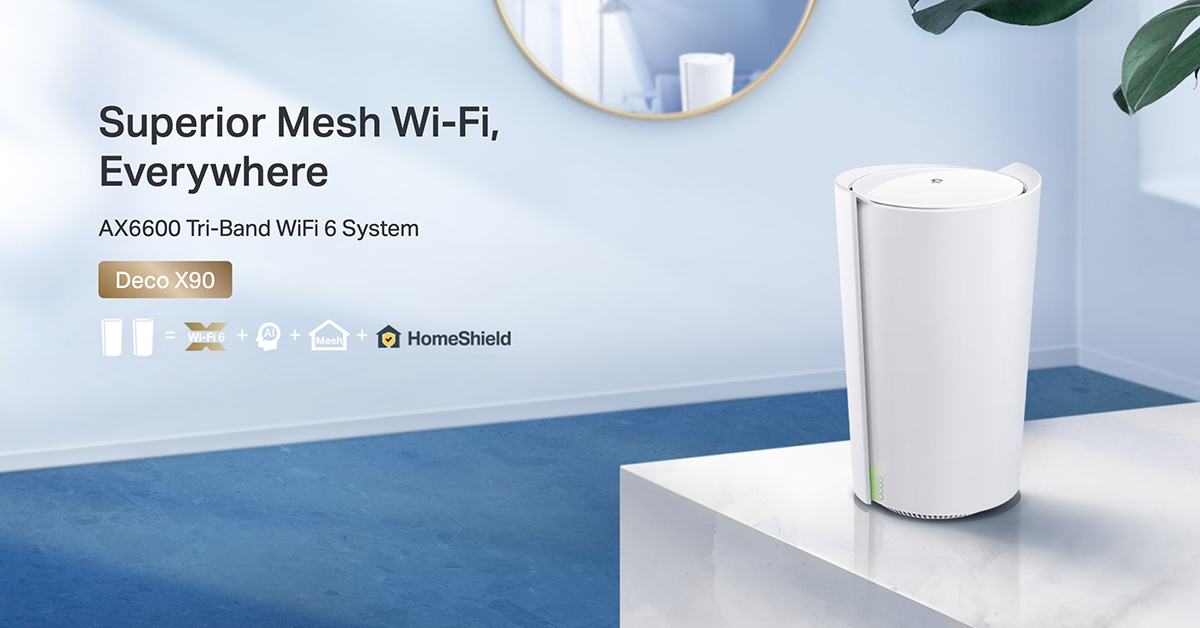 The ultimate performance with a class-leading WiFi 6 AX6600 network and covers up to 6000 sq ft with the 2-pack model.
Shop Now: Buy at TP-Link LazMall Official Store
From United States?
Get products, events and services for your region.