For Business

VIGI video surveillance is dedicated to your security
Why I cannot access range extender by using the domain name
The following reasons may block you from accessing the web management page of the range extender by using the domain name http://tplinkrepeater.net.
Note: it is always recommended to upgrade your device to the latest firmware before any further troubleshooting.
Causes & Solutions
Cause 1: The wired or wireless client devices (such as a laptop or mobile phone) are NOT directly connected to the range extender.
Solution:
Directly connect your client device to the range extender. It is recommended to use cable to connect to the range extender. If you cannot using cable connection, shut down you main wireless router temporarily to make sure it is NOT connected to your main wireless network.
Using the IP address to access the range extender. You should go to your main wireless router's DHCP client list to find the IP of the range extender. If you have no idea how to check the DHCP client list of your router, please contact the tech guy of the router vendor for help.
Cause 2: The client devices are directly connected to the range extender but the local DNS cache needs to be flushed.
Solution: Refer to the following instructions to reset/flush local DNS cache according to your operating system: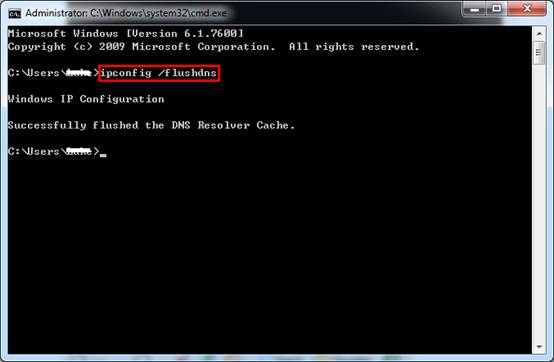 Disconnect your client devices from the range extender and reconnect to it. Wait for several seconds so that the client devices can renew its IP.
For Windows OS go to Start menu-> All Programs->Accessories, click Command Prompt. Type the command ipconfig /flushdns.
For Mac OS X please refer to Apple knowledgebase HT5343.
For mobile phones and tablets the easiest way to reset the local DNS cache is performing a power cycle.
Cause 3
: The domain name
http://tplinkrepeater.net
has been entered in the search bar but not the address bar. The address bar is where you type the domain name (for instance
http://www.example.com
) when you surf the web.
Solution: Make sure to type in the domain name in address bar instead of the search bar.

If you have checked all the above but still fail to use
http://tplinkrepeater.net
to access the range extender, please refer to
FAQ 202
to perform a hard reset.
Is this faq useful?
Your feedback helps improve this site.
SubscriptionTP-Link takes your privacy seriously. For further details on TP-Link's privacy practices, see TP-Link's Privacy Policy.
From United States (English)?
Check products and services for your region.