Robot Vacuums Provide An Unparalleled Cleaning Experience!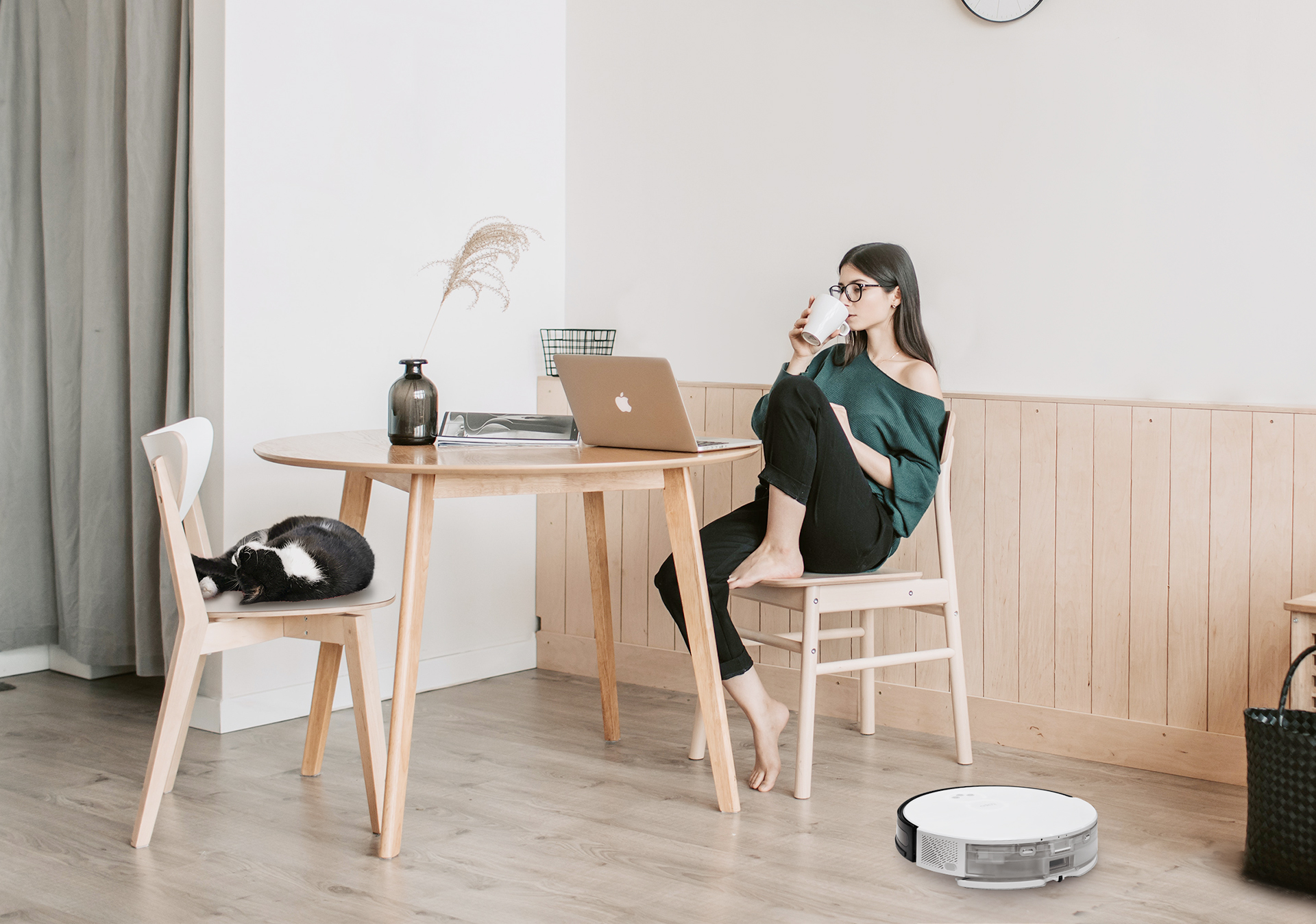 You won't believe how convenient a robot vacuum is in cleaning your house!
Source: TP-Link

A robot vacuum cleaner, or robotic vacuum for short, is a type of autonomous robotic vacuum that utilises sensors and software to navigate through your home and clean dirt and debris from floors. These advanced vacuums are designed with special features that allow them to maneuver around obstacles like furniture and other household objects while also cleaning in tight corners and along walls.
Compared to traditional upright vacuums, robot vacuums are much easier to handle and can be easily programmed to run automatically at certain times. You can control the entire cleaning process of your home all with a simple app and allow the automated cleaning process to even go on when you're not home!
Having a robotic vacuum cleaner is still relatively alien to us Asians. After all we don't trust the cleaning process unless we're breaking our backs till the floors gleam! Despite that, robot vacuum cleaners are proof that you can achieve the cleanliness level you require all with the touch of a button. In fact, the best robot vacuum cleaners will expertly navigate various obstacles in your house with expert sensors, including pets!
How Does A Robot Vacuum Work?
There are several key components that allow robotic vacuum cleaners to effectively and efficiently clean your floors. Many of these devices use a series of sensors that enable robot vacuum navigates around obstacles and determine how much cleaning power is needed to pick up dirt and debris from different surfaces. This information is then used by special software algorithms, which help the robots adjust their movement speed and direction in order to achieve optimal results.
Robot vacuums are also equipped with rotating brushes or rollers that agitate dust particles as well as powerful suction motors that lift stubborn dirt off of floors. Some models are even able to mop floors while they vacuum, using special wet mopping pads instead of traditional dry dusting cloths. While there are many different features and functions that distinguish one robot vacuum from another, how these devices actually work can be broken down into three main components: the cleaning mechanism, sensors, and navigation technology.
By combining these three mechanisms, robotic vacuums work to create the perfect cleaning mechanism for your home.
TP-Link's Best Affordable Robot Vacuum Cleaners
So, what makes the Tapo RV10 Plus special? On top of being a vacuum, and mop combo, the RV10 Plus has a smart auto-empty dock that automatically empties itself post-cleaning keeping you worry free for up to 70 days! Once the system is full, you just easily swap out the bag in seconds, keeping the allergens locked in at all times. While typically air ducts are up to 750mm tall, the RV10 Plus has an air duct that's 45% shorter than ordinary bottom-suction ducts and 27000Pa super-strong suction power, the dock empties in moments, leaving no residue in the bin or on the floor.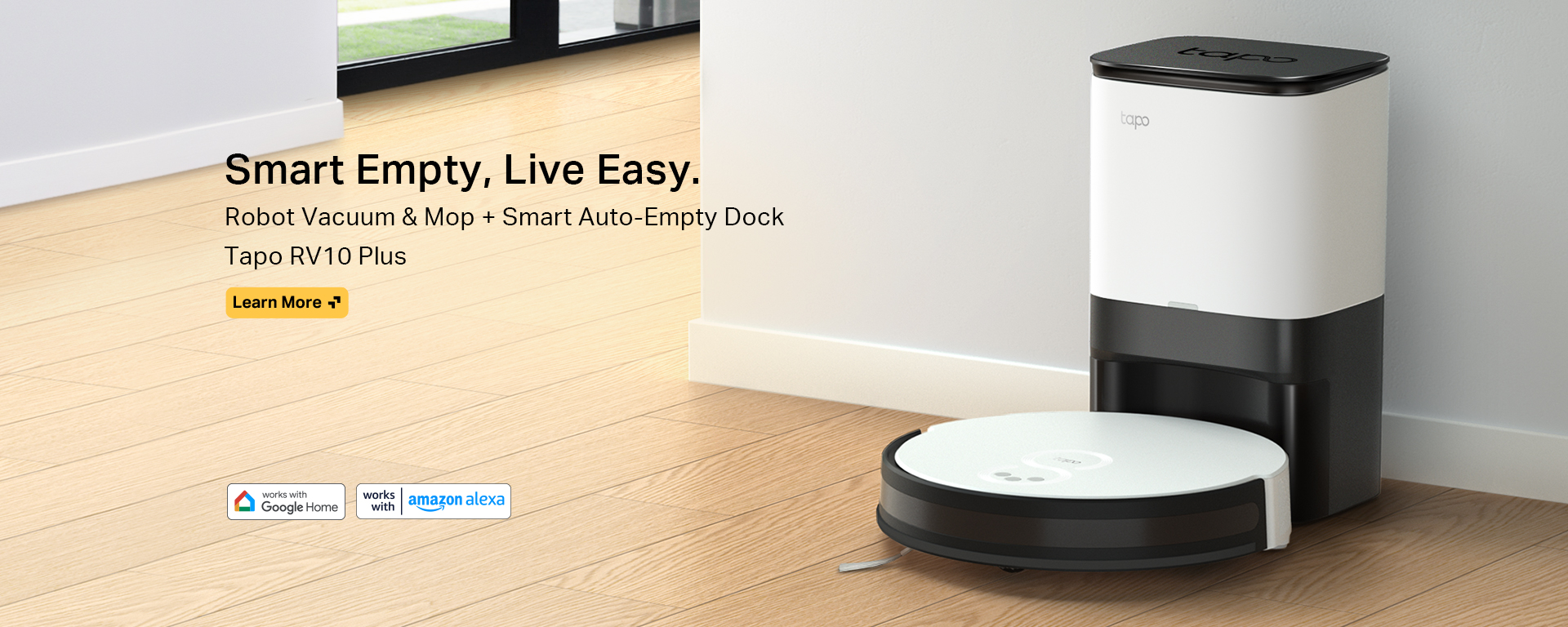 If your pet peeve is noise, the RV10 PLus is the perfect addition to your home as the dock auto adjusts its emptying duration to the cleaning time length of the robot to reduce noise.
Where else but TP-Link for the best robotic vacuum cleaners available in the market!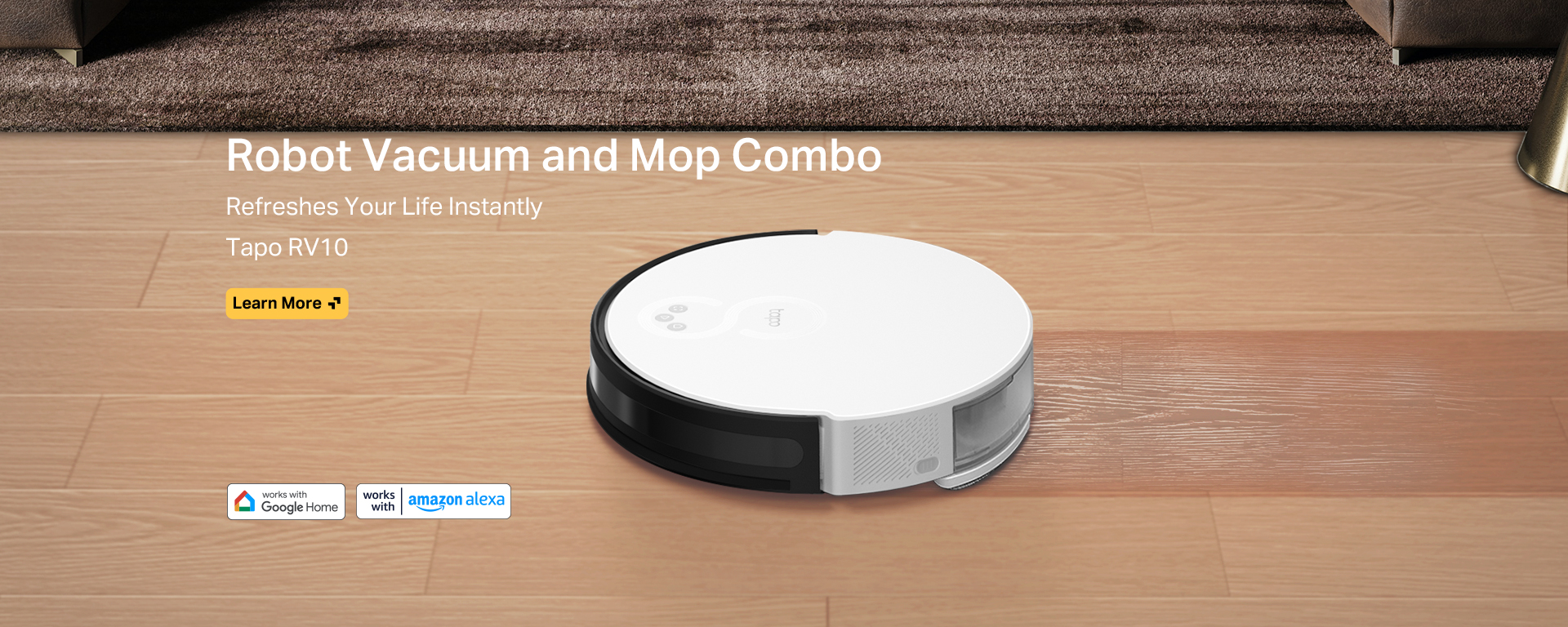 Our newest robotic vacuum cleaner and mop operates based on a high-efficiency zigzag path planning to reduce the instances of any missed spots or cleaning the same spots. It also comes equipped with a 2000Pa and four modes of suction; Quiet, Standard, Turbo and Max! It even comes with a HEPA filter that captures 99.9% of allergens as small as 0.3 microns.
With its vacuum and mop combo, the RV10 handles sticky messes easily with its electronic pump and three water flows to suit different floor types with consistent and steady water pressure. With a full suite of advanced sensors, the robot vacuum works as it smartly avoids obstacles while the soft-touch bumper protects your furniture.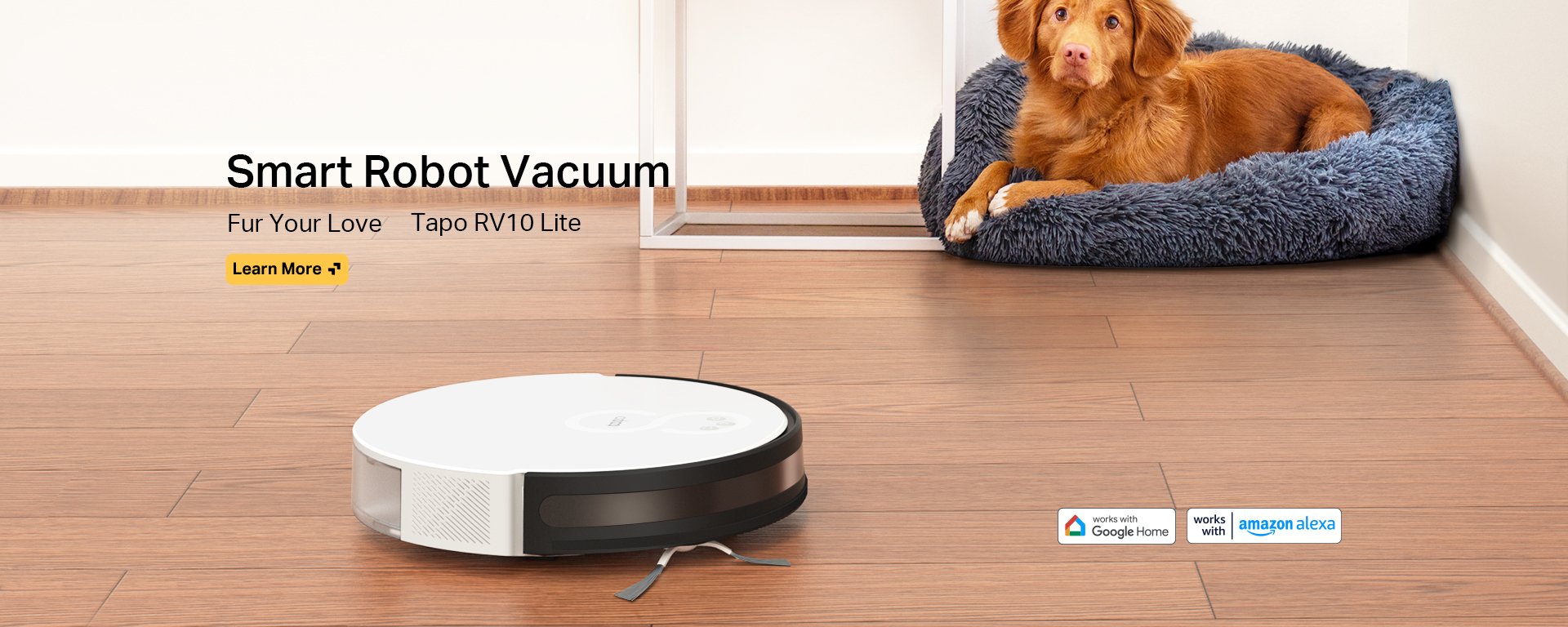 We're excited to announce the next in our robot vacuum lineup, the Tapo RV10 Lite, coming soon to your homes! With an 800ml extra large dustbin, it holds even more dust, debris and pet hair for up to 14 days. It allows continuous cleaning for three hours and also four-level suction modes just like the RV10. When its battery is low, the RV10 Lite automatically returns to the charging dock and then restarts right where it left off.
Thanks to its sleek design, the RV10 Lite is able to slide under furniture without damaging them with its soft touch bumper.
Oh wait, did we mention that TP-Link's robotic vacuum cleaners are all easily controlled via the Tapo app for easy scheduling and clean modes when you're away.
It's time to upgrade your cleaning experience all at TP-Link!
From United States?
Get products, events and services for your region.