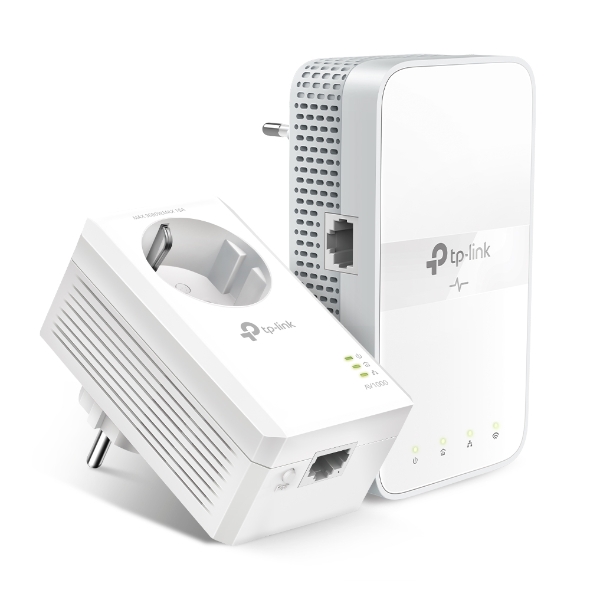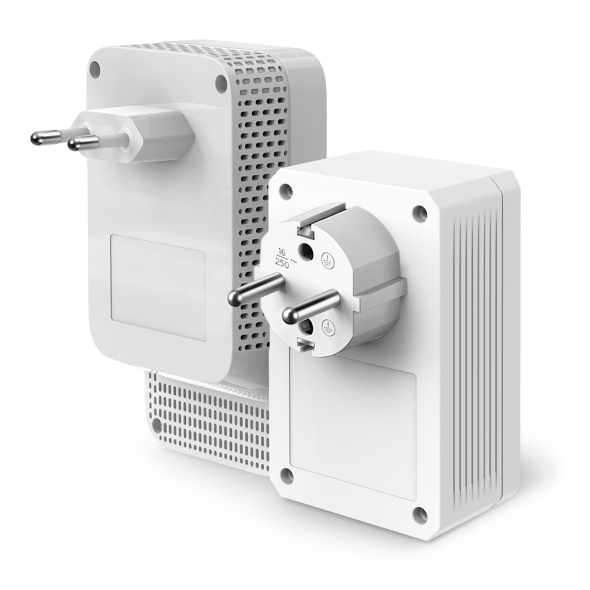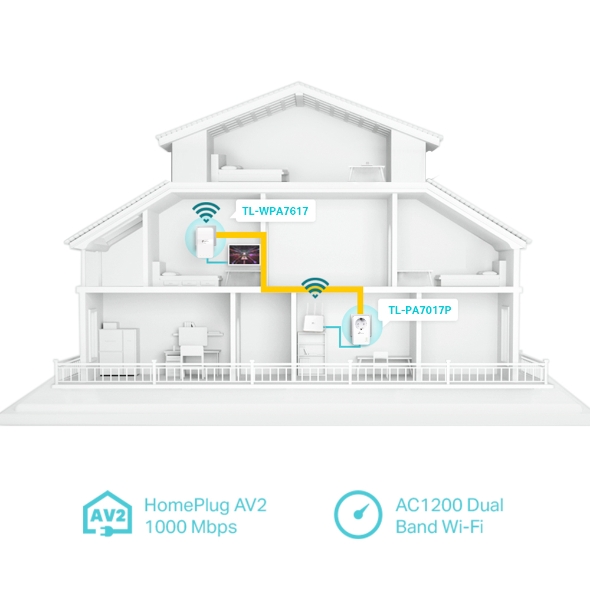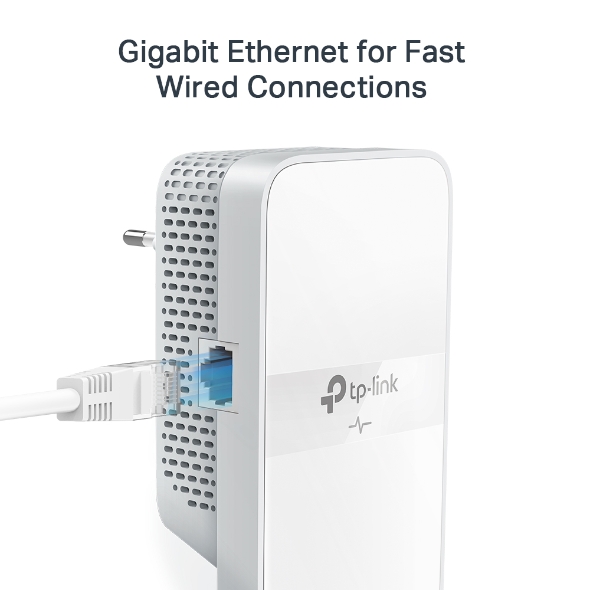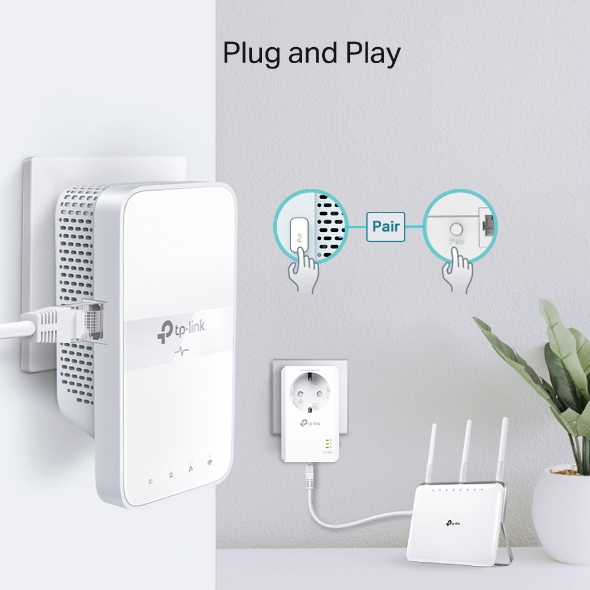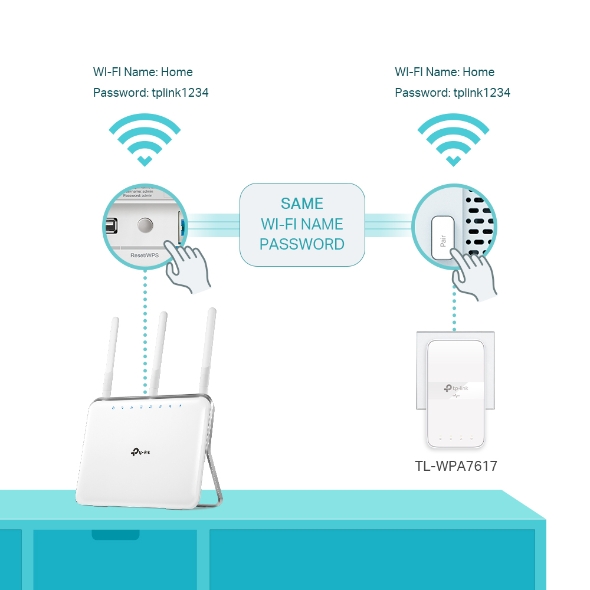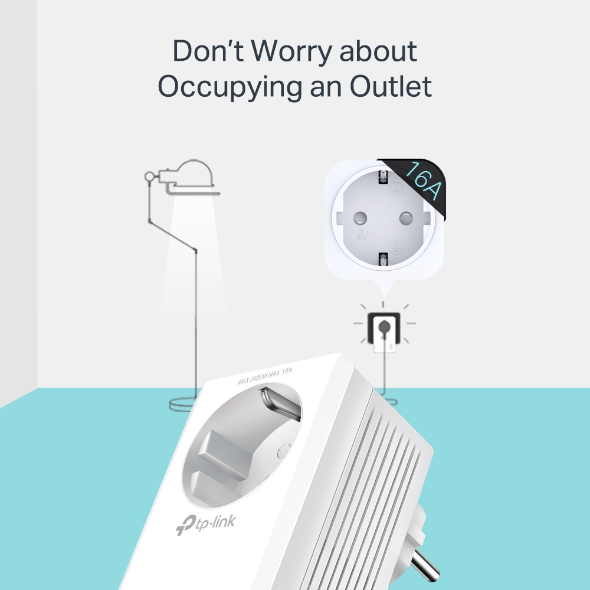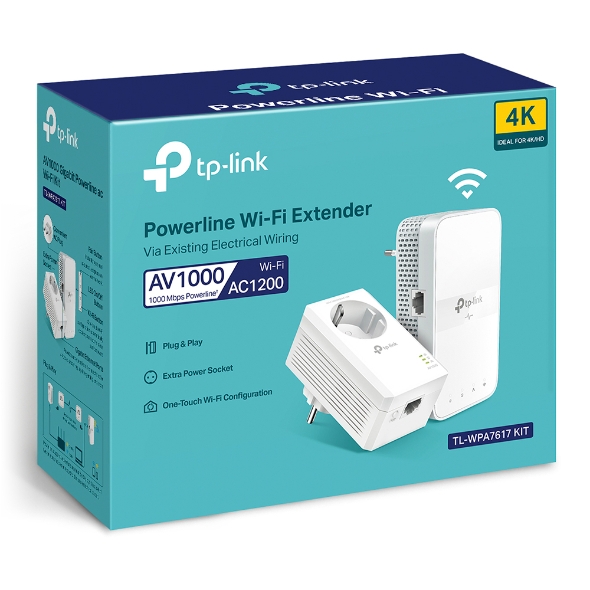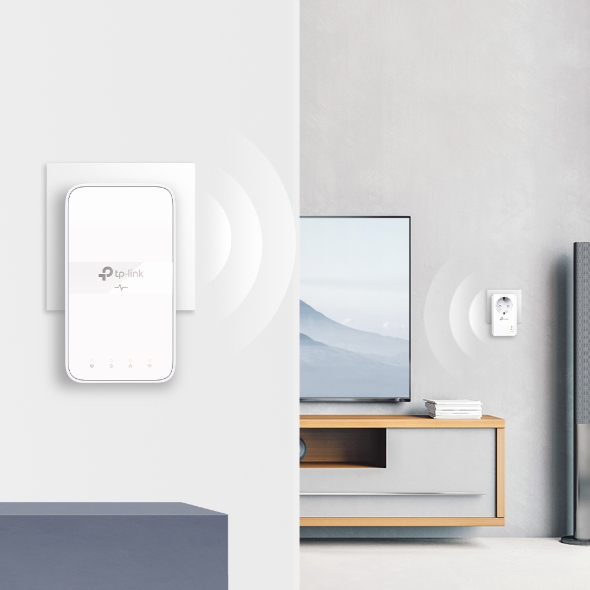 TL-WPA7617 KIT
Kit Powerline AV1000 + Wi-Fi AC1200, presa elettrica passante
Homeplug AV2 - Trasmissione dati powerline su cavo elettrico fino a 300m con velocità fino a 1000Mbps.
Wi-Fi Dual Band AC1200 - Velocità di connessione wireless fino a 867Mbps in 5GHz e 300Mbps in 2.4GHz, ideale per attività come streaming video, gaming online e smartworking.
Wi-Fi Auto-Sync - Sincronizza rapidamente le impostazioni della rete wireless premendo un semplice pulsante.
Porta Gigabit Ethernet - Connessioni cablate stabili e veloci per dispositivi come PC, Smart TV, console di gioco.
Plug, Pair and Play - Installazione intuitiva in pochi e semplici passaggi.
Espandi la rete sfruttando l'impianto elettrico di casa
KIt Powerline AV1000 + Wi-Fi AC1200 con presa elettrica passante
TL-WPA7617 KIT
Connessione cablata e Wi-Fi
in ogni stanza
TL-WPA7617 Kit trasforma la tua rete elettrica in un network Gigabit ad alta velocità, portando la connessione cablata e Wi-Fi ovunque sia disponibile una presa elettrica.
> Nessun intervento tecnico invasivo per l'installazione dei cavi di rete
> Nessun intervento tecnico invasivo per l'installazione dei cavi di rete
> Puoi espandere la copertura aggiungendo altre unità powerline
> I Kit powerline sono composti da 2 o più unità che lavorano in sinergia sullo stesso impianto elettrico
HomePlug AV2
1000Mbps

Wi-Fi Dual-Band AC1200
Velocità AV1000 fino a 300 metri
Grazie alla tecnologia HomePlug AV2, TL-WPA7617 Kit assicura alte velocità di connessione sia Wi-Fi che cablata, con trasmissione dati fino a 1000 Mbps* tramite cavi elettrici con lunghezza fino a 300 metri. Ideale per attività come streaming HD e gaming online, per connettere postazioni di lavoro e studio e per le attività di navigazione quotidiana.
Internet
Router
TL-PA7017P
TL-WPA7617
Fino a 300 metri
Porta Gigabit Ethernet
La porta Gigabit Ethernet ti permette di connettere dispositivi cablati come PC desktop, Smart TV e console di gioco. Se hai bisogno di più dispositivi e una sola porta LAN non è sufficiente puoi collegare alla porta uno Switch Ethernet. Due cavi LAN sono inclusi nella confezione.
PC

Game
Console

Smart TV

Laptop
Wi-Fi Dual Band AC1200
Dotato di tecnologia Wi-Fi 802.11ac, TL-WPA7617 crea un network Wi-Fi Dual Band con velocità fino a 300 Mbps in 2.4GHz e 867Mbps in 5GHz, in grado di offrire ampia disponibilità di banda e minori interferenze.
Presa elettrica passante
Hai poche prese elettriche a disposizione? L'unità powerline TL-PA7017P, presente nel kit, è dotata di presa elettrica passante per collegare all'alimentazione i tuoi elettrodomestici.
Nota: Il filtro integrato previene eventuali interferenze di rete generate dal segnale elettrico.
Plug, Pair and Play,
nessuna configurazione necessaria

>Step1 : Connetti l'unità TL-PA7017P al router.
>Step2 : Collega l'unità TL-WPA7617 dove hai bisogno di portare la connessione.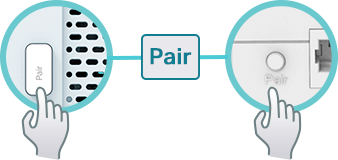 Premi il tasto Pair
Basta un semplice tocco per collegare tra loro le due unità in totale sicurezza.
Configurazione Wi-Fi One-Touch
Premendo il tasto Wi-Fi Clone puoi copiare in modo rapido e sicuro Copia le impostazioni della rete WI-Fi, compreso nome (SSID) e password, direttamente dal router sorgente. Ogni successiva modifica apportata alle impostazioni di rete verrà sincronizzata automaticamente sull'intero network powerline.

WI-FI SETTINGS
Aut-Sync Wi-Fi Settings
WI-FI Name: Home
Password: tplink1234
WI-FI Name: Home
Password: tplink1234
SAME


WI-FI NAME
PASSWORD
TL-WPA7617
Router
Gestione intuitiva
Gestisci il tuo network powerline tramite l'app tpPLC per dispositivi Android e iOS), oppure tramite la nuova utility per desktop tpPLC.
Monitora la velocità powerline in real-time
Controlla i LED control (funzione on/off)
Crea una rete guest
Caratteristiche hardware
Convenient AC Plug
Gigabit Ethernet Ports
Pair Button
LED On/Off Button
Wi-Fi Button
95 mm
42 mm
58 mm
69.5 mm
35 mm
124.1 mm
Extra Power Socket
CARATTERISTICHE HARDWARE
Tipo di connettore
EU
Standard e protocolli
HomePlug AV2, HomePlug AV, IEEE 1901, IEEE 802.3, IEEE 802.3u,IEEE 802.3ab, IEEE 802.11b/g/n (2.4GHz), IEEE 802.11a/n/ac (5GHz)
Interfaccia
TL-WPA7617: 1 Ethernet Port; TL-PA7017P: 1 Ethernet Port
Tasto
Pair, Reset, Wi-Fi Clone, LED On/Off
Consumo energetico
TL-WPA7617: Maximum: 11W, Typical: 6.5WTL-PA7017P: Maximum: 2.9W, Typical: 2.6W
Indicatore LED
Power, Powerline, Ethernet, Wi-Fi
Dimensioni ( L x P x A )
TL-WPA7617: 2.7 × 1.4 × 4.9 in. (69.5 × 35 × 124.1 mm)TL-PA7017P: 2.3 × 1.7 × 3.7 in. (58 × 42 × 95 mm)
Copertura
Up to 300 meters/1000 feet over existing electrical wiring
Compatibility
Compatible with all HomePlug AV & AV2 standard powerline adapters
Transmission Speeds
Powerline: Up to 1000 MbpsEthernet: 10/100/1000 Mbps
CARATTERISTICHE WIRELESS
Velocità wireless
Up to 1200 Mbps
Sicurezza wireless
Wireless: WPA-PSK / WPA2-PSK, WEP Encrptions
CARATTERISTICHE SOFTWARE
Gestione
tpPLC: Scan the QR code to download TP-Link tpPLC App.Or download new tpPLC Utility on PCs: www.tp-link.com.
Modulazione
OFDM (PLC)
Crittografia
Powerline: 128-bit AES EncryptionWireless: WPA-PSK / WPA2-PSK, WEP Encrptions
SOFTWARE
OneMesh™
OneMesh™ SupportedWithout replacing your existing devices or buying a whole new WiFi ecosystem, OneMesh™ helps you create a more flexible network that covers your entire home with TP-Link OneMesh™ products. Learn More>All OneMesh Products>
ALTRO
Certificazione
CE, RoHS
Contenuto della confezione
AV1000 Powerline Wi-Fi Kit: TL-WPA7617 & TL-PA7017PEthernet Cable × 2Quick Installation Guide
Requisiti di sistema
Windows 10/8.1/8/7/Vista/XP, Mac OS, Linux
Ambiente
Operating Temperature: 0°C~40°C (32°F~104°F)Operating Humidity: 10%~90% non-condensing
*1. Compatibile con gli adattatori Powerline HomePlug AV e AV2. Potrebbe non essere compatibile con modem e router dal firmware alterato, basato su programmi open source, fuori standard oppure obsoleti.
*2. La massima velocità wireless si basa sulle specifiche dello standard IEEE 802.11. I dati effettivi relativi al throughput e alla copertura wireless non sono garantiti e possono variare in base a: 1) fattori ambientali, inclusi materiali di costruzione, oggetti fisici e ostacoli; 2) condizioni del network, incluse interferenze locali, volume e densità del traffico, posizione del dispositivo, complesità e sovraccarico della rete; 3) limitazioni del client, incluse performance stimate, posizione, qualità della connessione e condizioni del client.
*3. La stima della velocità di trasmissione dati si riferisce alle specifiche dello standard HomePlug AV/AV2. I dati non sono garantiti e possono variare in base a condizioni del network e fattori ambientali, inclusi distanza, traffico, disturbi lungo la rete elettrica, tipo di struttura e materiali di costruzione, qualità dell'impianto elettrico, presenza di differenziali e altre condizioni avverse.
From United States?
Get products, events and services for your region.