Jul.2021

27
Repotnya Jika Smart Home Punya Beragam Perangkat dan Dikontrol Banyak Aplikasi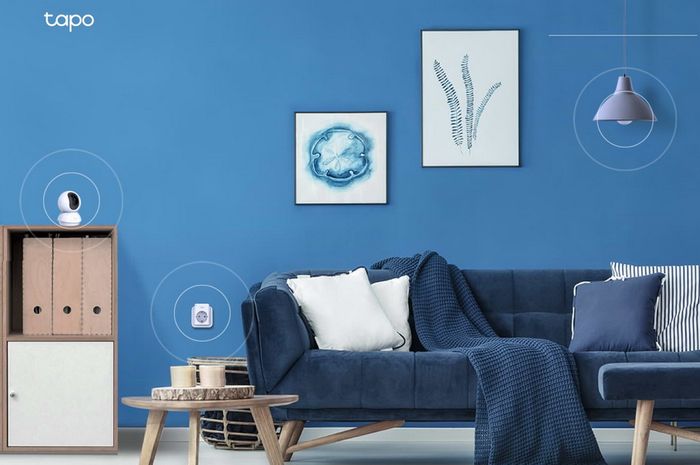 Membangun rumah pintar (smart home) menjadi impian banyak orang saat ini. Tapi dengan menggunakan beragam perangkat pintar dari berbagai brand ternyata bukan main ribetnya karena aplikasi yang digunakan akan berbeda beda. Bagaimana menyiasatinya? Sebut saja bagaimana Anda mulai berpikir untuk memasang IP Cam atau Smart Cam (kamera pintar) dari brand A kemudian memasang lagi Smart Bulb (bola lampu pintar) dari brand B, kemudian menambah pemakaian perangkat Smart Plug (colokan pintar) dari brand C, tentu memusingkan untuk memantau dan mengontrolnya. Karena itu sebagai tips untuk memudahkan Anda dan semua penghuni rumah ataupun kantor Anda, disarankan untuk menggunakan perangkat pintar dengan brand yang sama sehingga dapat di kontrol melalui 1 aplikasi yang sama.
"Kalau menggunakan satu aplikasi itu akan jauh lebih mudah dan lebih efisien, karena satu aplikasi bisa memantau dan mengontrol berbagai macam perangkat pintar di rumah," ungkap Marketing Manager TP-Link Indonesia Yoshia. Yang dimaksud Yosia adalah Tapo App, yang berfungsi seperti remote control yang mengendalikan berbagai macam perangkat pintar dari Tapo seperti IP camera, smart plug dan smart bulb yang cukup untuk membangun ekosistem smart home. Aplikasi ini bisa di download secara gratis di Playstore dan App Store.
Tapo adalah sub-brand dari TP-Link yang khusus menawarkan berbagai perangkat smart home. Adapun perangkat Tapo yang sedang banyak diminati adalah Tapo P100 Smart Plug, Tapo C200 dan Tapo C100 IP Camera, Tapo L510E Smart Bulb dan Tapo L530E Multicolor Smart Bulb.
Tapo P100 Smart Plug merupakan steker pintar yang dapat mengubah perangkat elektronik biasa menjadi perangkat pintar. Pengguna cukup menghubungkan perangkat elektronik yang ada di rumah seperti TV, teko listrik atau setrika listrik ke Tapo P100 Smart Plug untuk dapat mengontrolnya dari Tapo App. Pengguna dapat memantau serta set timer atau menjadwalkan kapan Tapo P100 Smart Plug menyambung atau memutus arus listrik ke perangkat elektronik yang terhubung.
Sementara IP Cam Tapo C200 dan Tapo C100 merupakan tipe IP Cam dengan berbagai keunggulan HD Video: 1080p, dapat menangkap gambar yang jernih meskipun dalam keadaan gelap hingga jarak 30ft. Fitur yang paling menarik dari kedua IP Camera ini adalah Motion Detection and Notification dimana pengguna akan mendapatkan pesan instan di Tapo App ketika kamera mengangkap gerakan yang mencurigakan. Selain itu ada juga efek suara dan cahaya untuk keamanan yang lebih baik, audio dua arah dilengkapi dengan build-in microphone dan speaker, serta storage yang mampu merekam hingga 384 jam atau setara dengan 16 hari dengan MicroSD Card 128GB. Khusus untuk Tapo C200 memiliki jangkauan pandangan yang lebih luas dengan kemampuan rotasi 114 ° vertical dan 360 ° horizontal.
Tapo menawarkan 2 tipe smart bulb yaitu Tapo L510E dan Tapo L530E Multicolor Smart Bulb yang dapat diadjust sesuai dengan mood yang diinginkan, memiliki Fitur Schedule & Timer memungkinkan untuk menghitung mundur waktu untuk menghidupkan atau mematikan bohlam serta membuat jadwal untuk menghidupkan / mematikan bohlam, memiliki Mode Sunrise dan Sunset artinya smart bulb nyala dan mati secara otomatis sesuai dengan Time Zone pengguna, kompatibel dengan perintah suara Amazon Alexa dan Google Assistant, bahkan memiliki Away Mode yang mensimulasikan seolah-olah rumah tidak kosong untuk menghindari kerjadian yang tidak diinginkan. Kelebihan lainnya khusus untuk Tapo L530E memiliki multicolor dengan 16.000.000 hue yang dapat dipilih, setara 60 watt smart bulb LED menghasilkan kecerahan putih hingga 806 lumens dan memiliki rentang peredupan dari 1% hingga 100%.
Semua perangkat ini terhubung dengan satu app, yaitu Tapo App yang berperan sebagai remote control, sehingga dapat dikontrol dari mana saja dan kapan saja. Gampang kan?
SubscriptionTP-Link takes your privacy seriously. For further details on TP-Link's privacy practices, see TP-Link's Privacy Policy.
From United States?
Get products, events and services for your region.