Questions Regarding Kasa Care Subscriptions
Ce document concerne les modèles suivants :
Q1: Do I have to purchase Kasa Care individually for each of my cameras?
Yes, each Kasa Cam requires its own Kasa Care subscription plan. You can manage your subscriptions from the Kasa Care section in the Kasa app. Please see FAQ-1962 for details on plans and pricing.
Q2: Is there a difference in between the monthly and annual subscriptions?
When a user selects to pay for Kasa Care on an annual basis they will receive 2 months free.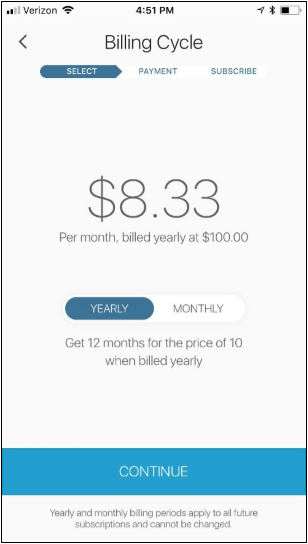 Q3: When will my Kasa Care subscription start and when will I be billed?
Your Kasa Care subscription starts on the day after your set up the camera successfully. You can select to use the free plan or purchase a monthly/yearly subscription. You will be billed on the same day when your monthly/yearly subscription is activated.
Subscriptions automatically renew, and users must cancel the plan before the next bill date to avoid being billed for the next cycle.
Note: With a free plan you'll only have access to your last 2 days or less of video history depending on the Kasa Cam's model number. You may opt out by selecting the free plan before your trial ends.
Q4: How can I change or cancel my Kasa Care Subscription?
Go to Kasa Care-> tap Manage Subscription menu->select Premium or Plus to change the subscription, select Free to cancel the subscription-> select the Billing cycle (Monthly or Yearly)->Add or Edit the Credit card info->following the instruction to finish the setup steps.
When cancel a subscription, you will receive an email notification.
(Note: All video history outside of the new plan limits will be erased and cannot be recovered)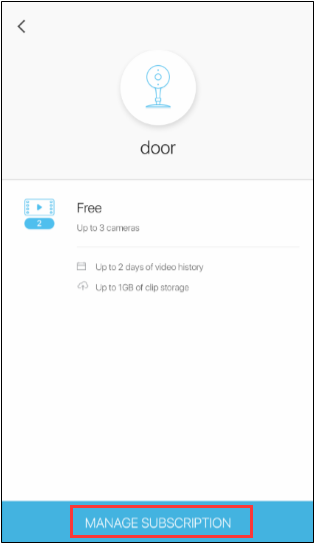 Changes to an annual plan will take effect immediately and changes to monthly plan will take effect at the end of your billing cycle. Refer to <FAQ2117> for details on our refund policy.
You will be able to cancel, upgrade or downgrade your Kasa Care subscription at any time from the Kasa Care sidebar menu in your Kasa app.
Q5: How do I change my Kasa Care payment information?
You will be able to change your payment information at any time thought the Kasa Care payments menu through the Kasa app. Kasa Care only allows for one payment card on file at a time. Notifications of transactions, subscription and payment issues will be sent via email.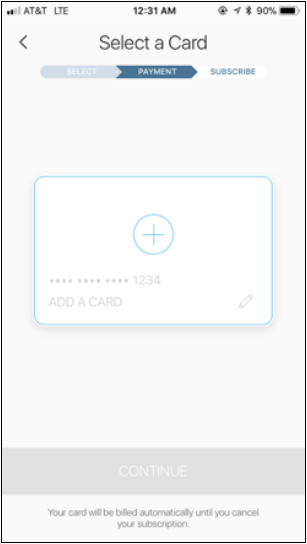 Q6: Can I change my billing cycle?
Yes, you change your billing cycle for each individual camera. When changing from an annual to a monthly plan we will refund you for the remaining unused days of Kasa Care. Refer to <FAQ2117> for details on our refund policy.
If you are changing your billing cycle from monthly to annual, then the changes will take affect at the end of your current month's billing cycle.
Q7: How do Kasa Care subscription renewals work?
Your Kasa Care subscriptions will automatically renew at the end of the billing cycle unless you choose to cancel the service.
Q8: What happens when I cancel or downgrade my Kasa Care subscription?
Refer to FAQ-2116
Est-ce que ce FAQ a été utile ?
Vos commentaires nous aideront à améliorer ce site.
Newsletter TP-LinkTP-Link prend votre vie privée au sérieux. Pour plus de détails sur lesa poltique de confidentialité de TP-Link, veuillez consultez la page suivante Politique de confidentialité de TP-Link .