6 Reasons to Buy the Deco Voice X20 (Even if you already have a smart speaker)
If you're anything like us, you may have noticed the expanding amount of WiFi connected devices vying for space and bandwidth in your home. Whether it's the latest gaming console, a smart TV, or even your new washing machine, your network may be struggling to keep up with the demand of your busy home.
This is where the Deco Voice X20 comes in.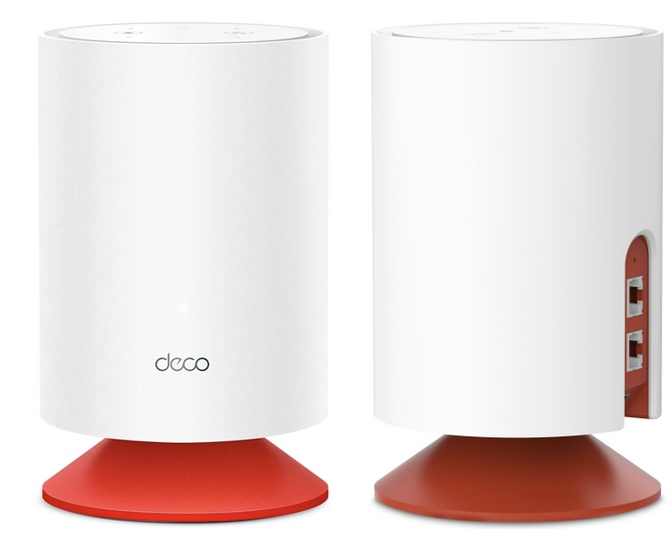 The Deco Voice X20, available in a 2 pack
By combining a Mesh Wi-Fi system with a built-in Alexa speaker, you can cover your entire home with WiFi 6 while having access to a hands-free helper in every room.
If that's not enough to convince you here are a few more reasons you may wish to consider the Deco Voice X20 to handle the WiFi for you and your family.

6. You can upgrade your home network to Wi-Fi 6.
Deco Voice X20 is the first Wi-Fi 6 Mesh system with a built-in smart speaker. This means you'll have a voice assistant backed by the powerful features of the latest generation of Wi-Fi. One feature worth pointing out with Wi-Fi 6 networking is OFDMA.
OFDMA increases the efficiency of your network by delivering data to multiple devices at the same time. Rather than transmitting data to one device at a time, OFDMA enables your network to do this simultaneously both for downloads and uploads.

Deco Voice X20 also comes with advanced MU-MIMO technology which allows for more simultaneous device connections. This way, the speed of your connections remain stable when you have more than one device using the internet. Unlike the MU-MIMO of Wi-Fi 5, Wi-Fi 6 also enables this feature for uploads, so even if someone has a virtual meeting in another room the rest of the family are free to continue using the internet without compromise.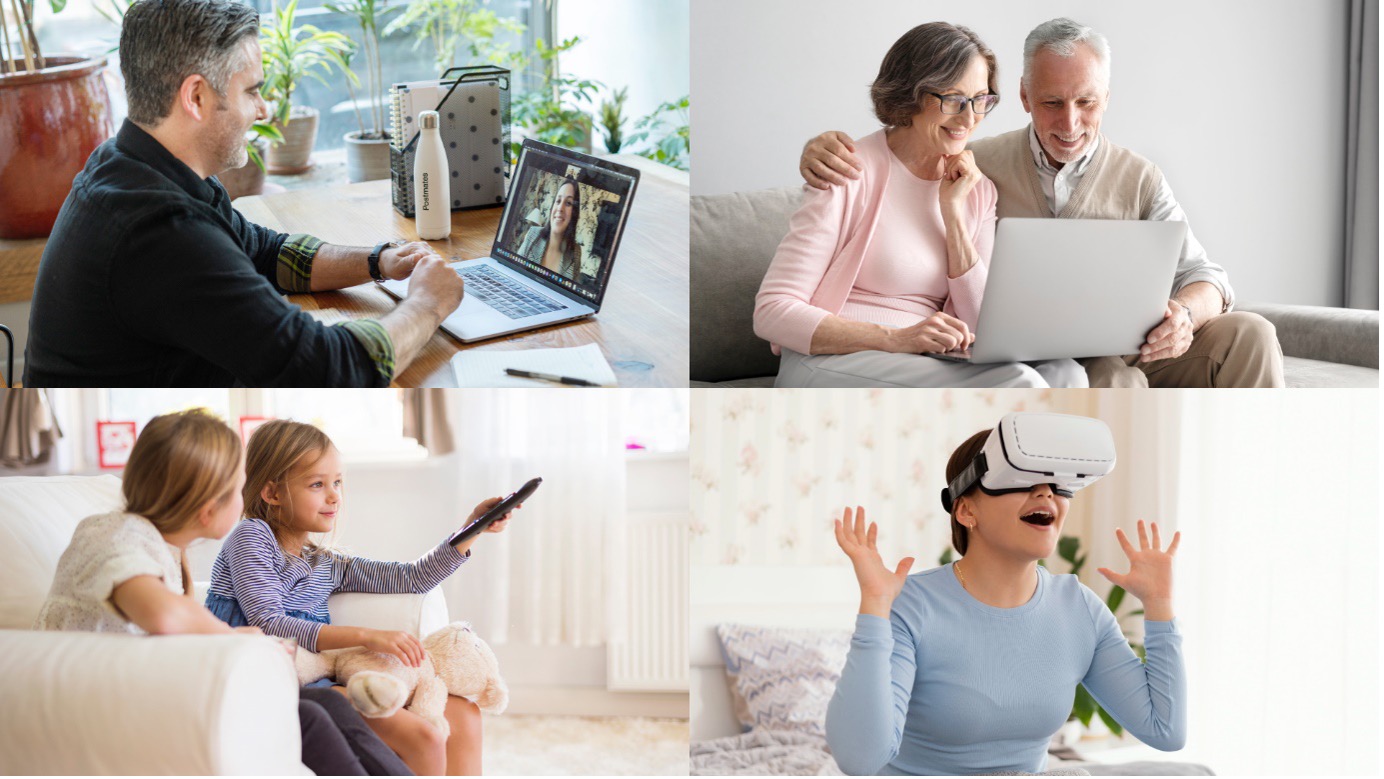 No buffering, no dead zones, no worries!
The Deco Voice X20 features all of this and more: reduced power consumption, more capacity for devices, and faster speed compared with AC1800 Mesh systems.
5. You can stream your favourite music and podcasts.
Whether you've curated the perfect Spotify playlist or you wish to move around the home doing tasks while listening to your favourite podcast, Deco Voice X20 allows you to untether from your headphones and still enjoy a 360° listening experience.
Enjoy a personalised audio experience with support for Amazon Music, Spotify, Pandora, Tune In, and more— all hands-free and all over your home!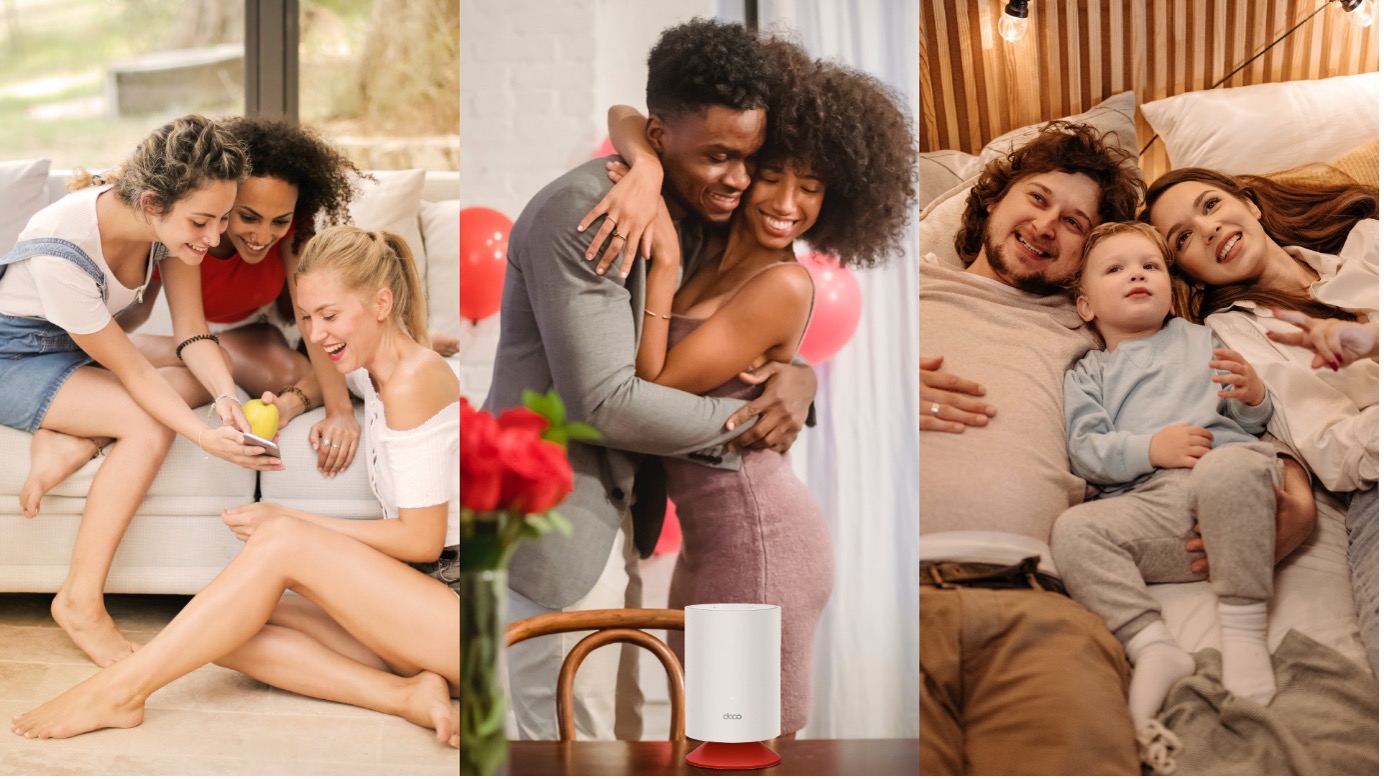 Video Chats, At Home Date Nights and Bedtime Stories with the Deco Voice X20.
4. You'll find a solid WiFi connection from anywhere in the home.
The number 1 reason we hear when we ask why customers are shopping for a Mesh product is, you guessed it, big WiFi coverage.
Deco Voice X20 comes as a 2-pack with enough range to cover 370m². This is thanks to technology like Beamforming, which concentrates signals to transmit further so you'll have full signal coverage in every corner of your home.
In addition, as a Mesh device, Deco Voice X20 works with every other Deco product to form one seamless WiFi network. No more scrolling through different WiFi names to find the one with the strongest signal, everything is automatic. It is one broad network with one name and one password.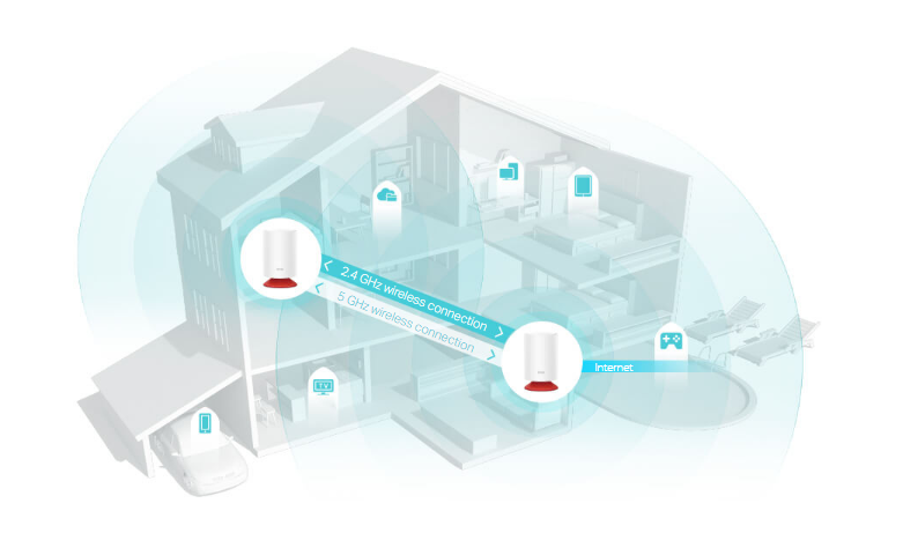 3. It protects your home from hackers and protects your devices
The Deco Voice X20 comes jam-packed with security features that extend beyond just protecting your internet connection. Of course, your connection is protected with WPA3, which offers the latest protection against device hacking and intrusion.
One feature of WPA3 is increased encryption which helps defend weak passwords from being guessed by sophisticated brute-force attacks. This way, you'll still have a decent level of protection if you don't opt for a 20-character behemoth of a password with all manner of special symbols.
While WPA3 is the latest security protocol for wireless networks, Deco Voice X20 also comes with a suite of features that go the extra mile by protecting all your smart home and entertainment devices connected to your Mesh system: namely, HomeShield.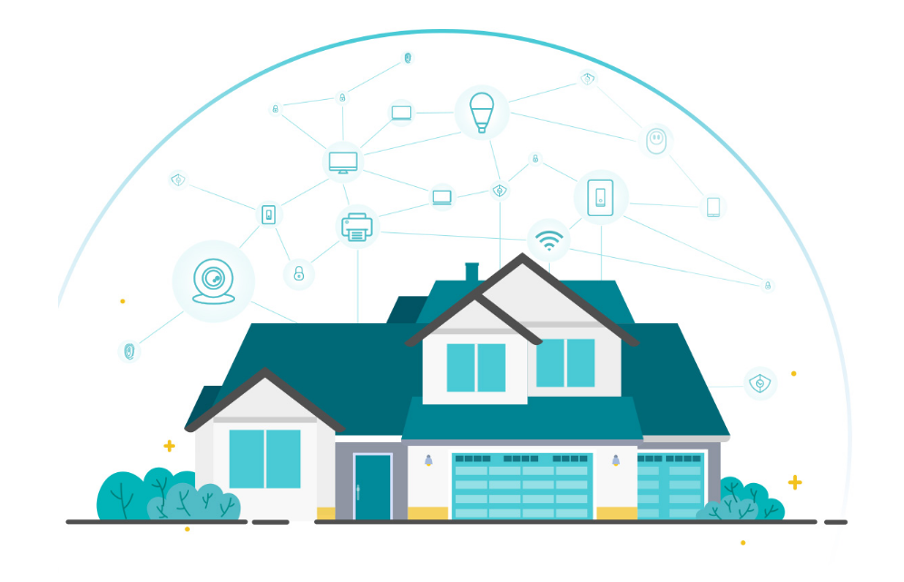 HomeShield is a fully-featured security suite with robust parental controls

TP-Link HomeShield allows Deco Voice X20 to go a step further than common smart speakers, it provides a high level of security with real-time IoT protection. This identifies your smart home devices and monitors their security performance the moment they connect to the internet.
HomeShield is free with your device. For those seeking an additional layer of protection and additional licenses for when you take your devices out of the home then options are available in the Deco app. (Monthly subscription fees apply)
When your devices are protected you can enjoy peace of mind and enjoy the internet without worry, which brings us to our next benefit.

2. Enjoy the high-quality sound.
When we decided to engineer the Deco Voice X20 with a built-in smart speaker, sound technology became a new focus for us. The ideal smart speaker must clearly understand a customers' requests (input) and deliver a rich spectrum of sound for enjoyment (output).
When it comes to microphone technology, Deco Voice X20 features far-field voice recognition which is precise enough to pick up your voice in any environment up to 10 metres away. Alexa will listen carefully, even if there's a lot of ambient noise like a social gathering or a loud TV.
"Hey Alexa, adjust the volume to 100% and play Happy Birthday!"

The Deco Voice X20 has an immersive acoustic system that delivers crystal-clear sound, you'll always be able to hear the lyrics of your favourite song, or audiobook, or even cooking instructions guided by Amazon Alexa.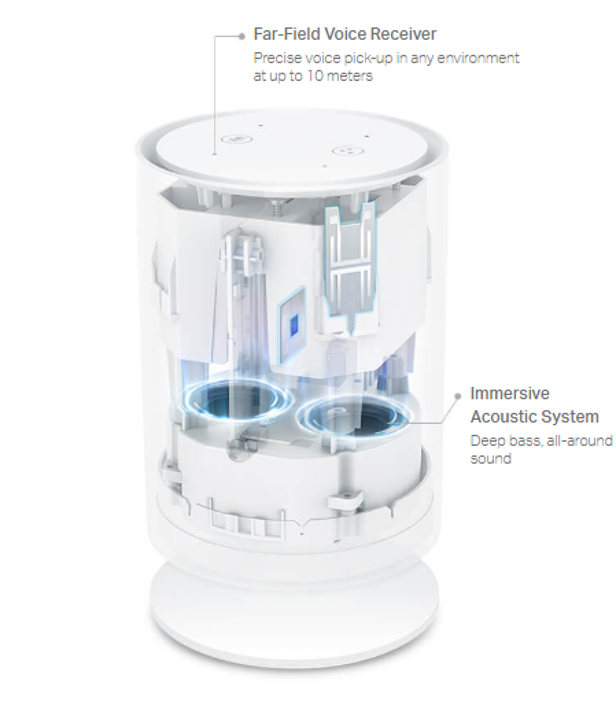 Third-Party Tests using the Amazon Acoustic standard delivered a Response Accuracy Rate of 98.8%

All-in-all, you'll have premium sound playing alongside your corner-to-corner WiFi 6 coverage.

1. It's an All-in-One system.
Perhaps the best part of Deco Voice X20 is its point of difference the fact that it combines all the features of a Mesh WiFi 6 system with that of smart speakers. No more plugging device after device in every room to ensure you have both WiFi and a smart speaker close enough to respond to your requests.
This saves you outlet space while also saving you money if you're looking for both an upgrade to a WiFi 6 network as well as your smart home devices.
More importantly, by having a built-in smart speaker, Deco Voice X20 helps prevent common hassles with smart home connection issues. When your speaker is the device that is producing a WiFi network you won't have ongoing connection issues. By combining this into a single device, the Deco Voice X20 bridges the divide between Mesh Wi-Fi and Smart Home Hub giving everyone in the home a seamless connected experience.
The Deco X20-Voice is available now in a 2 pack from selected technology retailers.
From United States?
Get products, events and services for your region.