Deco X50 AX3000 Whole Home Mesh WiFi 6 System Unboxing
Deco X50 is a dependable whole home Mesh WiFi solution to outfit your home or workplace to handle all those basic networking problems. I'm talking about weak WiFi signals, buffering, and insufficient coverage.
That sort of stuff.
All the units work together to form a unified whole-home network to guarantee a strong WiFi signal in every corner of your home, providing an incredibly fast and stable network experience.
Unboxing and Appearance
The Deco X50 AX3000 Whole Home Mesh WiFi 6 System comes in as a single pack, 2-pack, or 3-pack, depending on how much WiFi coverage you need. Deco X50's packaging follows the same design as the entire Deco family.
The front side of the box shows the product image, its total coverage, and its five major features. With Deco X50, you can run a single home network with one WiFi name and password—all while connecting to the best signal band within 6500 ft2 (600 m2).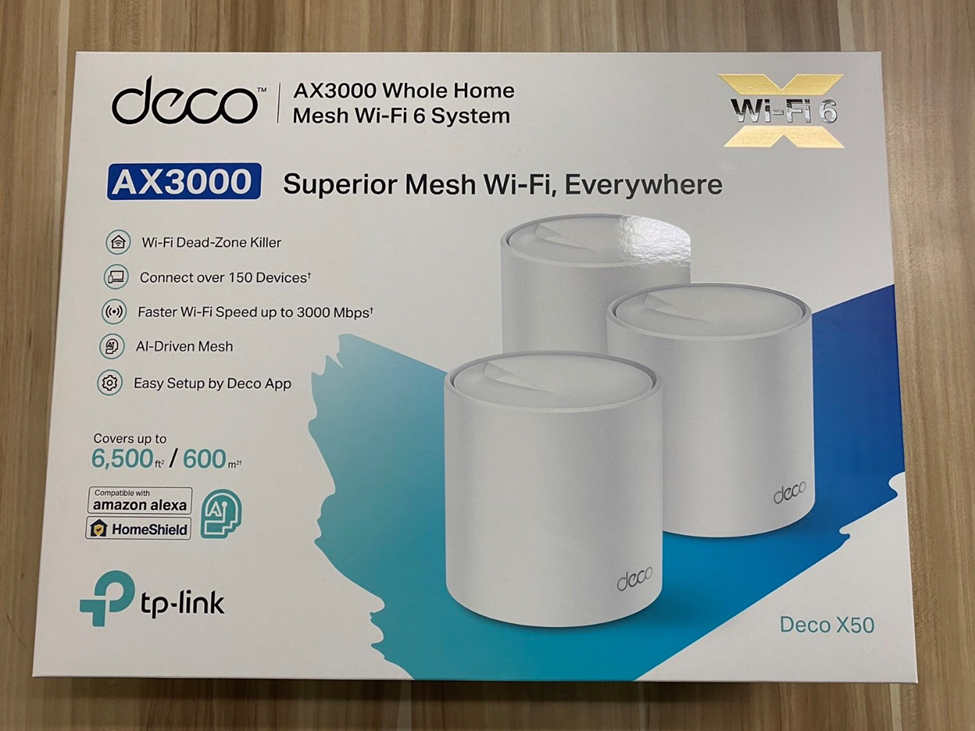 On the back, an application scenario illustrates the whole home WiFi solution. And the most important features – AI-Driven Mesh and TP-Link HomeShield are introduced in detail.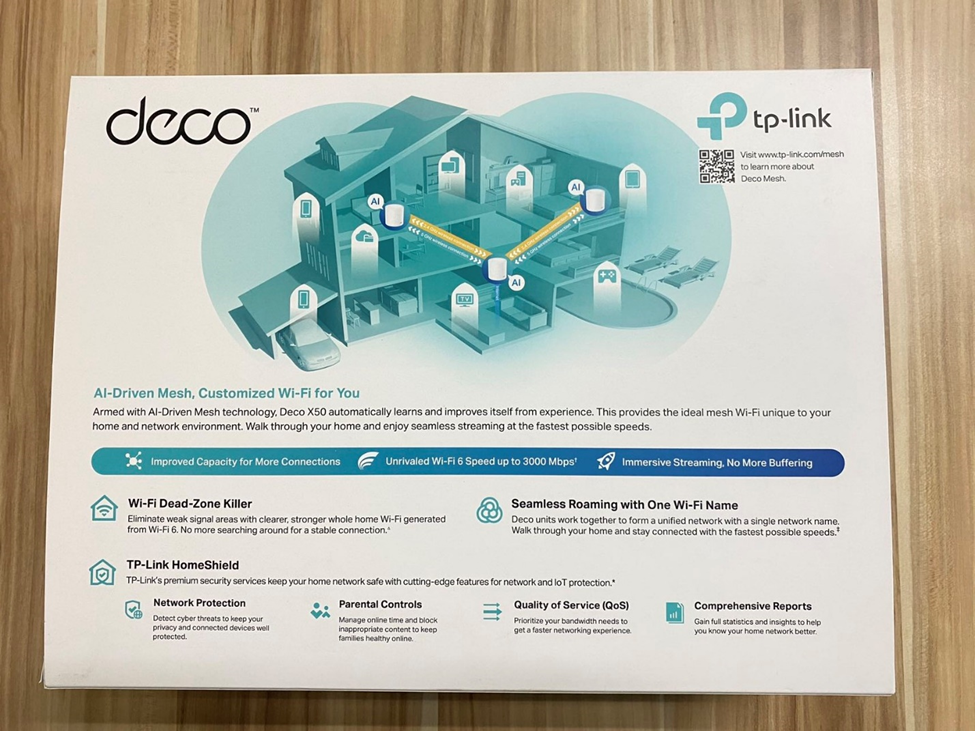 The right side and left side introduce other features and give detailed specifications. Every Deco X50 unit offers fast dual band WiFi, delivering combined speeds up to 3 Gbps.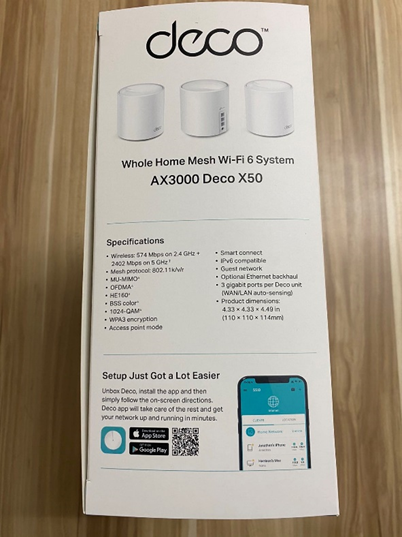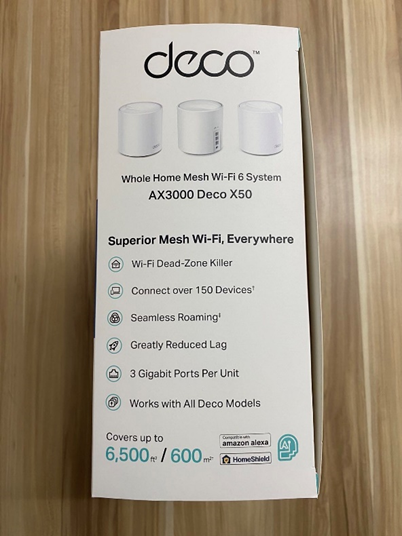 Opening the 3-pack Deco X50 Whole Home Mesh WiFi 6 System, you'll find three Deco X50 units with an LED indicator reference. There's also a quick setup guide on the accessories box. Three power adapters, one Ethernet cable, and two manuals complete the set.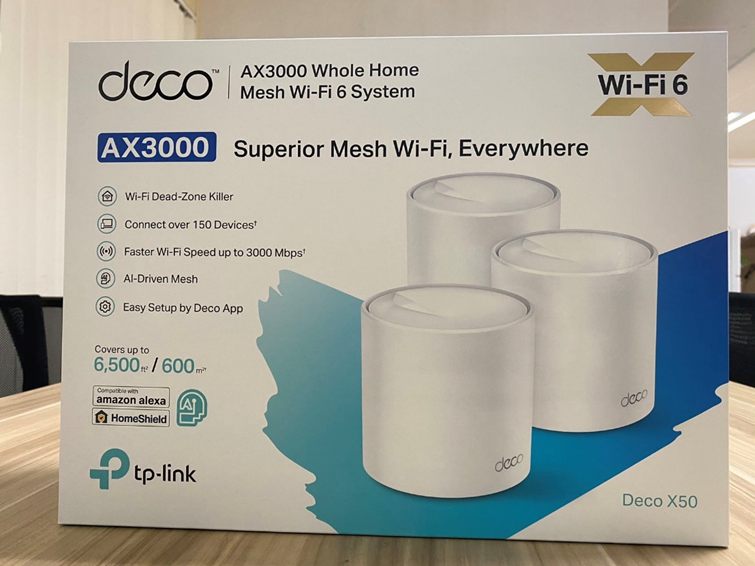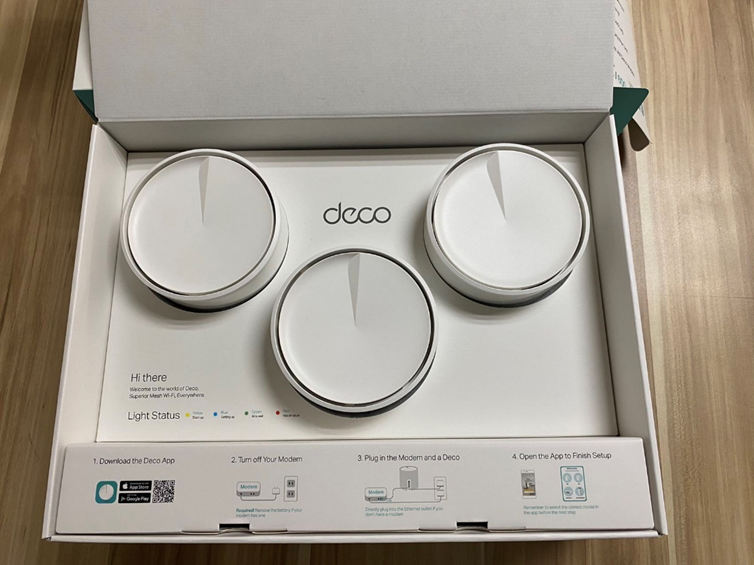 Deco X50's small cylindrical shape and aesthetic all-white finish make it unobtrusive to place around your home. It easily fits into any modern interior design.
Its Deco logo on the front has an LED indicator hidden under it to show the status of the WiFi network. On the back, you'll find three Gigabit ports and a power jack. All three ports are gigabit ports with WAN/LAN auto-sensing. This means you don't need to worry about plugging a LAN or WAN cable into the wrong port.
With Gigabit ports 10x faster than Ethernet ports, make full use of your ISP internet access and transfer data to wired devices at dizzying speeds for peak performance.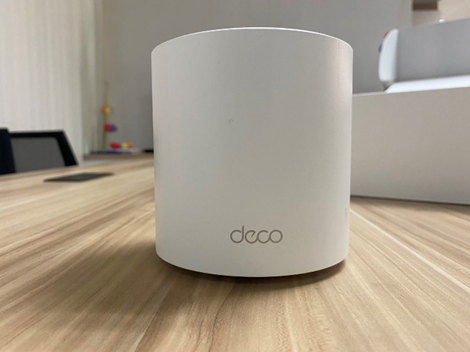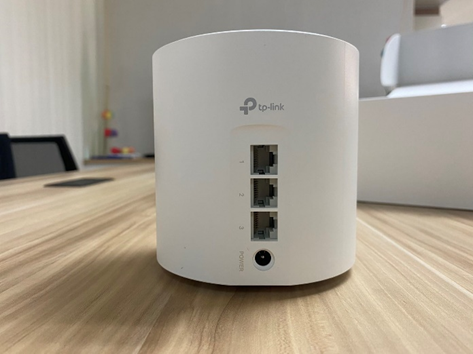 Setup
Setting up Deco X50 is simple. Download the Deco app, and in a few minutes, you're all set.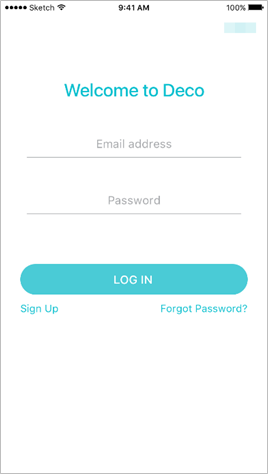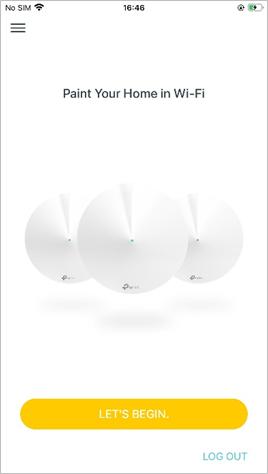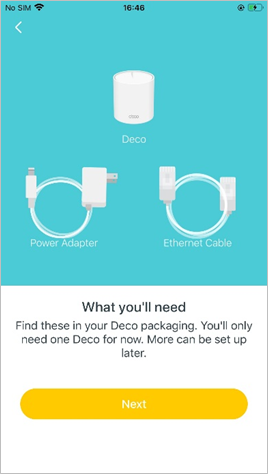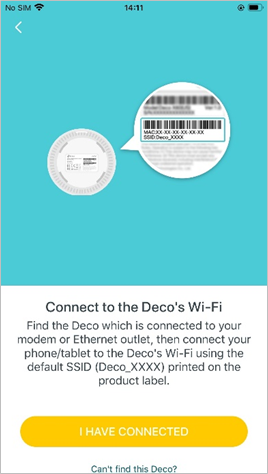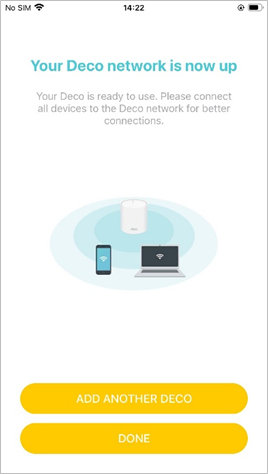 Deco App
The Deco app helps you manage your WiFi at home or away through your iOS or Android devices. After the quick setup, you will find the following tabs with numerous features.
Dashboard: Check the status of connected devices at any time.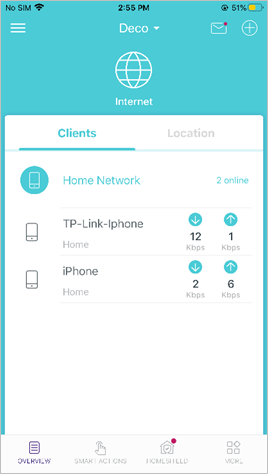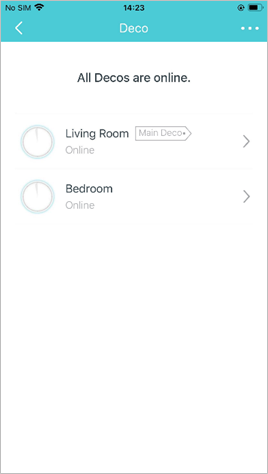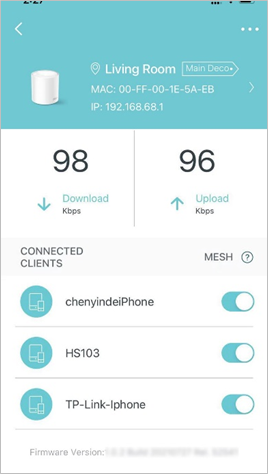 Shortcut: Shortcut lets you achieve an action with a simple tap. For example, you can turn on the living room light quickly with one tap on the app.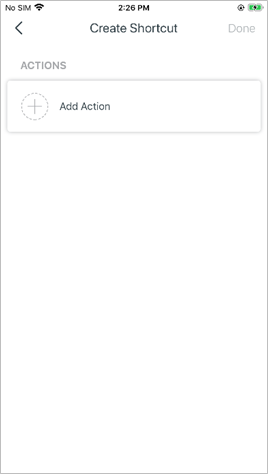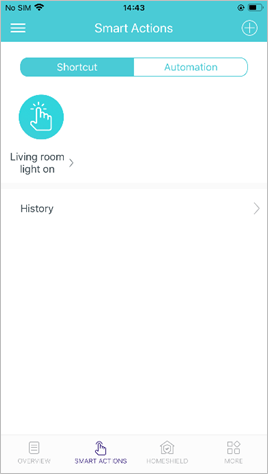 Automation: Automation allows you to set interactions between your devices by adding triggers and actions. When you get home, for example, and your smartphone connects to the Deco network (trigger), the living room plug automatically turns on (action). Then the kettle plugged into the living room plug will start to boil water.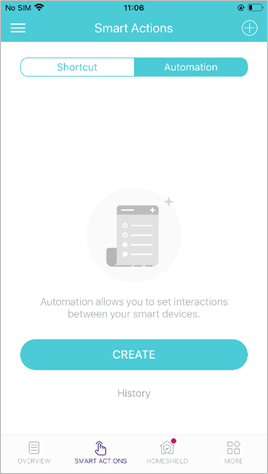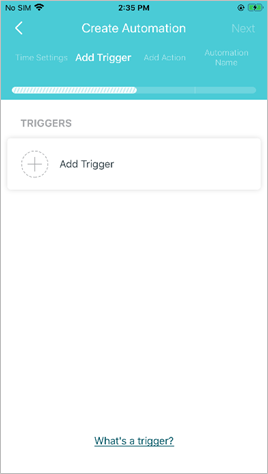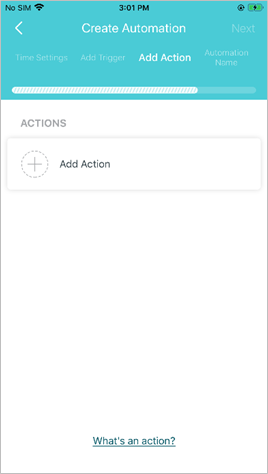 HomeShield: Deco X50 also allows you to customize your home network with enhanced security using a kit of features built into TP-Link HomeShield. Whether detecting cyber threats to keep your privacy and connected devices well protected, blocking inappropriate content to maintain healthy online habits, or prioritizing your bandwidth needs to get a faster networking experience, HomeShield provides you the tools you need to fully manage your network.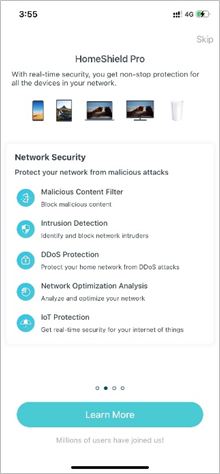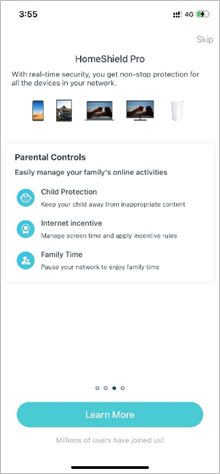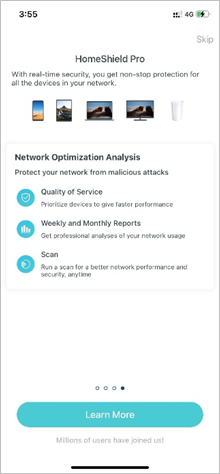 More: Various advanced features are provided for you to better manage your home network.
Summary
Compared with a single regular router which has limited coverage for the remote corners of your home, Deco X50 works as a unified system to guarantee fast and stable WiFi signals throughout your home up to 6500 ft2 (600 m2). No more searching around for a stable connection. If needed, just add another Deco to expand your Mesh coverage.
###
About TP-Link
Founded in 1996, TP-Link is a global provider of reliable networking devices and accessories, involved in all aspects of everyday life. The company is consistently ranked by analyst firm IDC as the No. 1 provider of WiFi products,* supplying distribution to more than 170 countries and serving hundreds of billions of people worldwide.
As one of the world's leading companies in the networking industry, TP-Link has 25+ years of iterative design. To realize the vision of making a superior digital life available to all, we're combining the latest technology and know-how into products ideal for today's smart homes.
For more information about TP-Link, please visit us online at www.tp-link.com or follow us on:
- Facebook: facebook.com/tplink
- Twitter: twitter.com/tplink
- YouTube: youtube.com/tplinktech
- LinkedIn: linkedin.com/company/tp-link-technologies-co-ltd/
Media Contact: pr@tp-link.com
*Seamless roaming requires clients to support 802.11k/v/r and may require additional set up. Performance may vary depending on the client device.
*Maximum wireless signal rates are the physical rates derived from IEEE Standard 802.11 specifications. Actual wireless data throughput and wireless coverage, and quantity of connected devices are not guaranteed and will vary as a result of network conditions, client limitations, and environmental factors, including building materials, obstacles, volume and density of traffic, and client location.
*HomeShield includes the Free Basic Plan. Fees apply for the Pro Plan. Visit www.tp-link.com/homeshield/ for more information.
From United States?
Get products, events and services for your region.