Deco Provides Multiple Operation Modes to Meet Your Network Needs
With the continuous expansion of the Deco Mesh Wi-Fi System series, more and more Decos supporting multiple operation modes have emerged to meet the needs of different networking scenarios. This article briefly introduces each operation mode currently supported by Deco to help you choose the best one to access the internet.
3G/4G/5G Router Mode
When you go somewhere that lacks a stable wired and wireless network, or the cellular data works better than fixed networks or public WiFi, Decos that have the 3G/4G/5G Router Mode are a reliable alternative to make your trip more enjoyable.
Though you can turn on a mobile hotspot with your phone and share it with others, it will quickly drain its battery and offers limited client access. With a 3G/4G/5G Deco router, you don't have to subscribe to expensive broadband service for internet access or deploy cables, only a SIM card with a cellular data plan is needed.
When working in 3G/4G/5G Router mode, Deco connects to the internet via an inserted SIM card and generates a reliable WiFi signal. You can easily share this internet access with family and friends anywhere, as long as it is within the network range of the network service provided by your mobile operator.
*Not all Deco models support 3G/4G/5G Router Mode.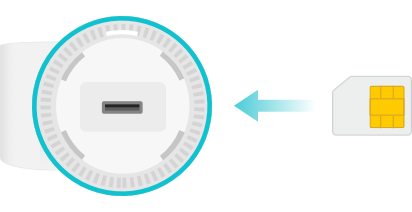 DSL Modem Router Mode
If you use a DSL port (usually known as a phone port) to access the internet, a Deco DSL Modem router that works with most service providers helps with your connection needs at home. It combines the features of both modem and router, saving you a modem and making the setup process much easier.
When Deco works in DSL Modem Router Mode, it connects to the internet via a phone cable, converts the DSL line to an Ethernet connection, and shares the wireless network directly. It also allows you to use the phone service while online. You just need a DSL splitter to help connect both your Deco and your phone to the DSL port.
If you want to make or receive phone calls over the internet simply by connecting the device to your existing telephone setup, then a VoIP (Voice over Internet Protocol)-supported Deco DSL modem router is your best choice. It also supports cordless telecommunications (DECT) that enable simultaneous connections for multiple phones without phone lines. With the Deco app, you can easily turn your phone into a convenient handset.
*Not all Deco models support DSL Modem Router Mode.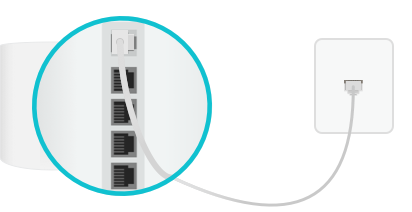 Wireless Router Mode
If you already have a modem or your internet comes via an Ethernet cable from the wall, you can set up the Deco as a regular wireless router to share the internet. When working in Wireless Router Mode, Deco connects to the internet via an Ethernet cable and shares internet access to multiple wired or wireless devices. It supports multiple connection types, like Dynamic IP, Static IP, PPPoE, L2TP, or PPTP.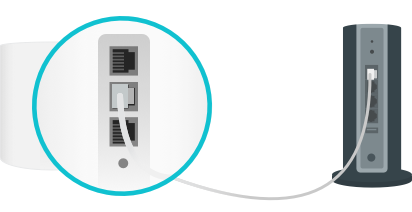 Access Point Mode
If you are in an office, hotel, or places where only a wired network is available, or you need a temporary wireless network for LAN gaming, small meetings, or other situations, you can operate your Deco in Access Point mode.
When Deco works in Access Point mode, it connects to a wireless router through an Ethernet cable to transform a wired connection into wireless. You can use this mode to extend the coverage of wireless signals.

How to Switch the Operation Mode of Deco
Each Deco supports multiple operation modes. You can switch to any mode supported by your Deco at any time. Simply launch the Deco app, go to More > Advanced > Operation Mode and choose an operation mode you need. Then follow the app instructions to wait until the switching process is complete.
For more information about Deco, refer to https://www.tp-link.com/.
From United States?
Get products, events and services for your region.