¿Cómo configuro la clonación de direcciones MAC en mi enrutador inalámbrico TP-Link (interfaz de usuario verde)?
Este artículo se aplica a:
Algunos ISP pueden registrar la dirección MAC de su computadora cuando se conecta a Internet por primera vez a través de un módem. Si agrega un nuevo enrutador a su red para compartir su conexión a Internet, el módem aún puede registrar la dirección MAC de su computadora, en ese caso, es necesario configurar la Clonación de direcciones MAC en el enrutador.
Siga los pasos a continuación:
Paso 1
Desconecte el enrutador, conecte la computadora al módem que solía marcar al módem. Asegúrese de que la computadora tenga acceso a Internet con el módem. Comuníquese con el ISP si no hay Internet.
Paso 2
Disconnect the computer from the modem, connect the modem to the WAN/Internet port of the router, and connect the computer to the LAN/Ethernet port of the router.
Step 3
Open the web browser and in the address bar type in: http://192.168.1.1 or http://192.168.0.1 or http://tplinkwifi.net.Then press Enter.

Note:
The LAN IP/domain name changes by model. Please find it on the bottom label of the product.
Step 4
Type the username and password in the login page. They are both admin by default.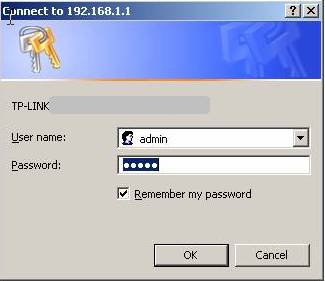 Step 5
Click Network->MAC Clone on the left side.
Step 6
ClickClone MAC Addressto clone your PC's MAC address toWAN MAC Address of the router.
Step 7
Haga clic en Guardar para guardar la configuración.
Llegar a conocer más detalles de cada función y la configuración por favor vaya a Centro de descargas para descargar el manual de su producto.
¿Es útil esta faq?
Sus comentarios nos ayudan a mejorar este sitio.
De United States?
Obtener productos, eventos y servicios para su región.