How to Change your Security Settings on your TP-Link Router (new UI)
*Note: We are using the Archer AX73 as an example. Your interface may look different. If you have questions please contact support at support.usa@tp-link.com
Step 1: Log into your router
For steps click How do I log into the web-based Utility (Management Page) of TP-Link wireless router?
Step 2: Click on 'Advanced'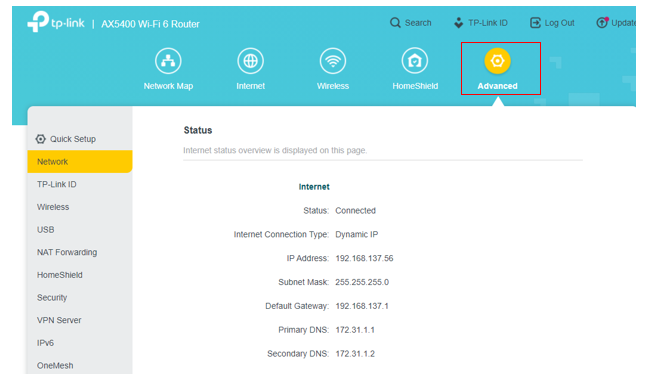 Step 3: Click on 'Wireless'
Step 4: Click on 'Wireless Settings'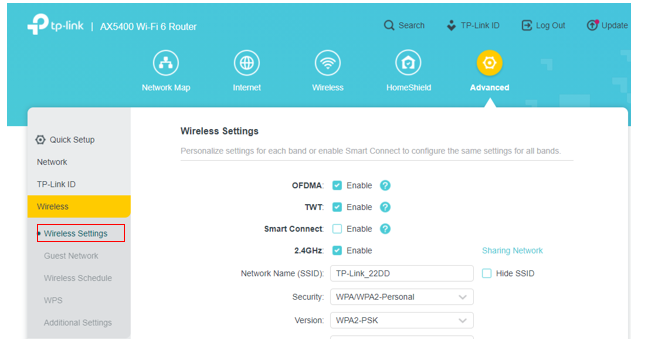 Step 5: Click on the dropdown for 'security' (We recommend you choose 'WPA/WPA2-Personal' or 'WPA2/WPA3-Personal')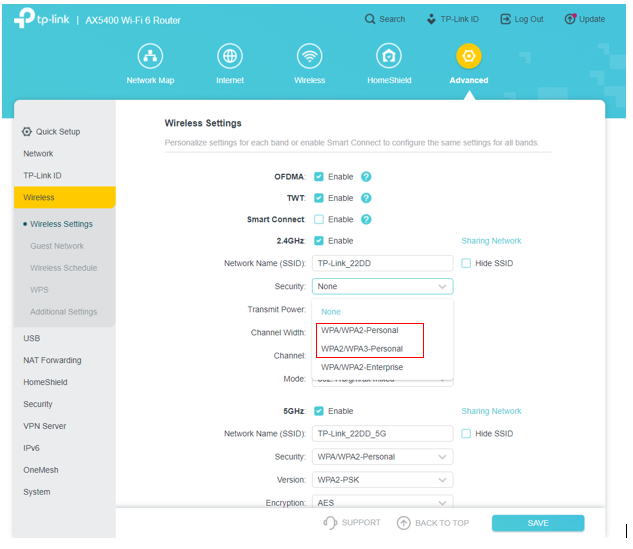 For WPA/WPA2-Personal please choose AES as your Encryption

For WPA2/WPA3 please choose Auto for your Version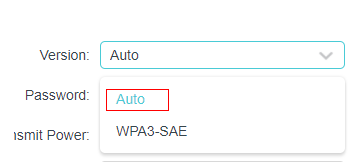 Step 6: Repeat if needed for each band and click on 'Save'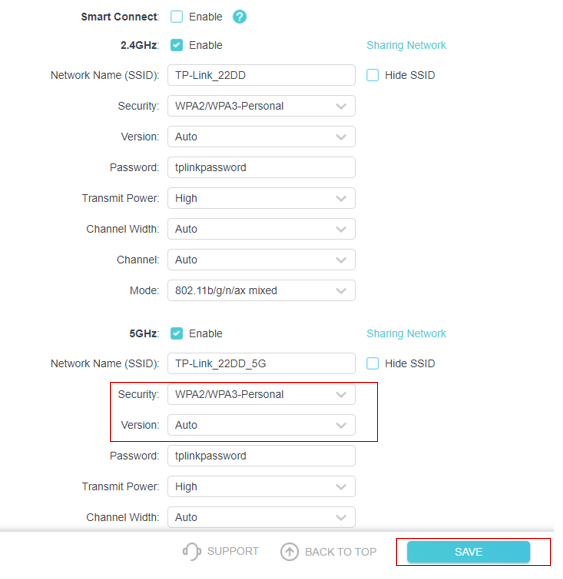 Join the discussion, get involved, and join our community today!
¿Es útil esta faq?
Sus comentarios nos ayudan a mejorar este sitio.
De United States?
Obtener productos, eventos y servicios para su región.